Jamie Cudmore: 'Suspecting a Concussion Means It's Probably a Concussion'
Canadian rugby star Jamie Cudmore is the latest player to voice his concerns over World Rugby's tightened high-tackle laws. He tells James Harrington why the current concussion assessment protocols are "a farce."
Tighter high-tackle laws put too much pressure on referees and Head Injury Assessments (HIAs) are not fit for purpose, Canadian rugby star Jamie Cudmore has warned.
The veteran lock, a committed campaigner for improvements in the recognition and treatment of concussion in rugby, is the latest in a long line of players, former players, medical experts and coaches to voice their concern over the change in protocols.
This weekend alone, Munster's Conor Murray and Leinster's Jonathan Sexton returned to play after suffering suspected head injuries during the weekend's European Champions Cup programme.
European Professional Club Rugby, the organisation that runs the European Champions and Challenge Cup competitions, is reportedly so concerned about the impartiality of club medical staff that they are considering independent match-day doctors from the quarter-final ­stage of the tournament.
Cudmore said: "I see where World Rugby is trying to go – they're trying to make the game safer. But it seems to me they're just trying to cover their asses in case there is, eventually, an NFL-type class-action lawsuit.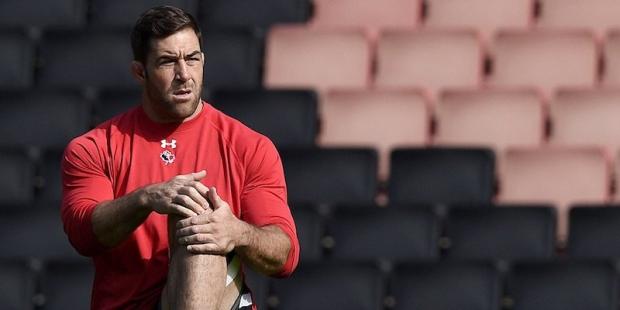 "They're putting a huge onus on referees, who are going to become bigger actors in the game, which is not something I think they want, or something that any players want. You want the players on each team to decide the outcome of a game.
"Referees now have to have enough experience to recognise the intent of the tackler and the intent of the ball carrier. When you're around rucks, for example, you've got to get low, and a lot of time there's contact with the head.
"At Oyonnax, and when I was with Clermont previously, we focus on a low tackle point. We aim to get the ball carrier on the ground as fast as possible. We never focus on a gang-tackle or rugby league-style tackle, where players aim to hit around the ball area, stop the offload and hold the player up to create a maul-type situation. We want to tackle low and have the inside attacker going in over the ball, trying to poach it.
"But rugby is so many moving parts, it's hard to do it perfectly all the time. Sometimes you hit guys high because you're late or tired, or you're coming in from the outside because a guy's through a half-gap, and that's where you get contact with the head.
"Looking lower down the divisions, it's going to be very hard to police. In top-flight games, in the Premiership or Top 14, you've got three referees on the pitch plus the TMO, but in the French ProD2, for example, touch judges are rarely vocal – and lower down the leagues it's going to be extremely hard to enforce.
He believes HIAs are a waste of time: "The HIA is a farce. It's a tool for clubs to keep putting their players through the wringer. World Rugby states that if there is a suspected concussion, the player needs to be removed from the field of play.
"Suspecting a concussion probably means a concussion – if there's any suspicion, take the guy off.
"I don't see it's that difficult to figure out. There are cameras everywhere, the coaches have got video – to me it's a question of education, and when clubs, coaches and administrators talk about player welfare, they should actually follow through."
In 2016, Cudmore launched the Rugby Safety Network, a foundation dedicated to raising awareness and understanding of concussion. He was prompted to act after enduring a month of agonising headaches, mood swings, irritability and insomnia that brought him to the brink of retirement before the 2015 Rugby World Cup.
He told reporters at a pre-tournament press conference: "It was very scary. The whole month of June I was sitting on my couch. I couldn't watch TV, I couldn't really do anything. I was stuck between the World Cup and retirement."
Cudmore has had several concussions in his career, but said the 'big one' came in the semi-final of 2015 European Cup against Saracens when he was playing for Clermont. He has gone on record saying he failed an HIA but returned to the pitch after his second-row teammate was also injured.
Two weeks later, he lined up for the final against Toulon at Twickenham. In an interview last August, he said: "The first major contact I made … was enough to send me off the field with 'second-impact syndrome'. I came back and then went off again, and then a third time in the second half. [Even] after vomiting [a red-flag concussion symptom], I was still allowed to come back."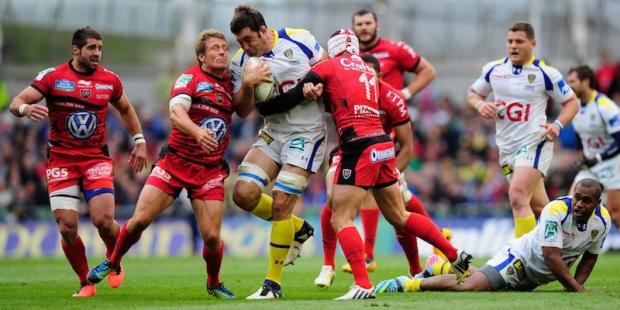 Cudmore's opinion of Wales and Lions' winger George North's most recent concussion scare is at odds with English RFU chief executive Ian Ritchie, who said he was happy with the way a Concussion Management Review Group (CMRG) handled the issue. It decided not to impose sanctions on Northampton Saints but made nine recommendations to Premiership Rugby to avoid a repeat.
At the time, the Rugby Players' Association said in a statement: "We feel sanctions would have sent a clear message about the gravity of concussion mismanagement."
Cudmore, too, believes Northampton should have faced some form of punishment: "With a guy with his history, for him to get knocked out, go through a six-minute HIA and then get right back on the field, you're putting the player in danger – and he has a history of concussion.
North had suffered four concussions in two years prior to this latest knock, and investigations by Premiership Rugby, the Rugby Football Union and World Rugby concluded he should not have been allowed to play on.
The player has since accused the media of creating an unnecessary storm.
But Cudmore said: "If nobody gets sanctioned, they're never going to change. They'll say 'oh yeah, you're right, we'll do better next time, we probably shouldn't have put him on the field'. What if they sent him back on the field and he had a brain haemorrhage and died? Would anyone get sanctioned then?
"Some may say I'm going too far, but it's already happened with Benjamin Robinson and Rowan Stringer. These kids suffered second-impact syndrome – and the exact same thing can happen to a professional player.
"I don't think anyone fully realises the danger players face. It's important that rugby stays the way it is, but if there's a concussion the player needs to be protected.
"The player can't say 'I want to keep playing' because they're not in the correct state to make that decision. The medical staff are the proper people who are qualified to make that decision.
"They need to grow some fucking balls and protect the player.
"Doctors take the Hippocratic oath at the beginning of the career, and the first thing it says is that need to take care of your patient – not get him through an HIA and back on the pitch, because that's not fucking important.
"I love watching rugby, and seeing the big hits, but when a guy gets sparked out, he can't do anything about it. That's when the person needs to be protected. You see a guy sparked out in MMA or boxing, the referee stops the fight.
"In hockey, the data is there and the rules have changed, and the guys are properly taken care of. Rugby really has got to catch up with the rest of the sporting world."
When he is not playing for Oyonnax in France's ProD2, Cudmore has been busy getting the Rugby Safety Network off the ground. "RSN is going really well in terms of media, getting the message across about what we're about.
"It's same with the start of any foundation, it's all about getting the word out about what we're trying to achieve, it's very positive.
"We've got our board of directors pretty much finalised, we've got athletes as ambassadors for different parts of the world – from the UK and US, to France, Canada and Polynesia – so the whole framework is starting to come together and we hope to launch educational seminars in the next couple of months."
Comments
Join free and tell us what you really think!
Join Free