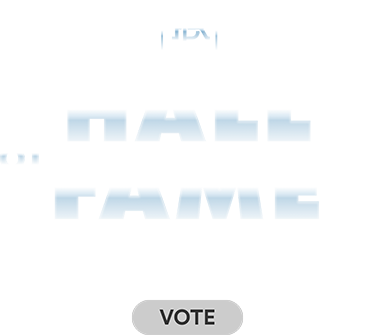 Jonah Lomu Bio
Jonah Lomu is a giant of rugby. Although he sadly passed away unexpectedly in 2015, he remains one of the most-famous rugby players on the planet. Jonah Lomu was inducted into the RugbyPass Hall of Fame in 2021.

Over his illustrious career, Jonah Lomu played for a number of Super Rugby clubs including the Blues, Chiefs, and Hurricanes as well as teams in Wales and France. However, he's best known for his electrifying performances in an All Blacks shirt.
Born on 12 May 1975, Jonah Lomu was only 19 when he played in his first international game in 1994. Only a year later, he was widely regarded as the best player at the 1995 Rugby World Cup. During the tournament, he scored seven tries in only five matches.
Over the course of his career, Jonah Lomu was capped 63 times for New Zealand and scored 37 tries for the national side. Due to his unique combination of power, size and speed, many opponents found him simply unstoppable. Despite his 120kg frame, he could run the 100m in 10.8 seconds. As a result, any defenders he couldn't simply brush by were immediately outpaced. For this reason, he was regarded as 'the first true global superstar of rugby union' and rightly took his place in the International Rugby Hall of Fame in 2007 and the IRB Hall of Fame in 2011.
What makes Jonah Lomu's achievements in the game even more impressive is the fact that he was diagnosed with nephrotic syndrome (a serious kidney disorder) in 1995. This meant Jonah Lomu was often on dialysis or forced to put his career on hold during his playing days. In 2004, he underwent a kidney transplant because doctors thought he may be wheelchair-bound if he put the procedure off for any longer. He attempted a comeback after the procedure, but ultimately retired from professional rugby in 2007 after failing to earn a Super Rugby contract.
Jonah Lomu unexpectedly died in 2015. The cause of death was a heart attack linked to his kidney disease. However, he left behind a legacy. His performances changed the role of the traditional winger forever and an independent trust known as the Jonah Lomu Legacy Trust was formed by the New Zealand Rugby Players' Association with the aim of supporting his sons.
International Rugby
How will Super Rugby selection dictate All Blacks elevation?
Will some big decisions by Super Rugby coaches influence the make-up of the first All Blacks squad of 2022?
Blues
Blues hopeful of Clarke's return for Super Rugby Pacific playoffs
One of the most potent attacking weapons in the game, Clarke pulled up injured during the 21-19 win over the Brumbies in Canberra last weekend that guaranteed the Blues top spot in the standings at the end of the regular season.
Trending
Jonah Lomu Headlines