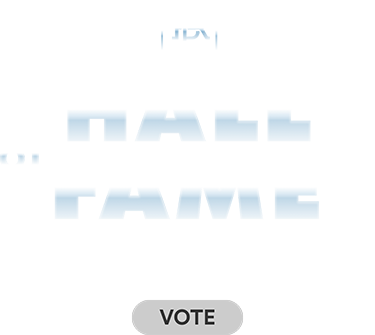 Sonny Bill Williams Bio
Sonny Bill Williams is one of the greatest players to ever play the sport of rugby. As a member of the All Blacks, he was only the second player to ever represent New Zealand in rugby union after first playing for the country in rugby league. Sonny Bill Williams was inducted into the RugbyPass Hall of Fame in 2021.
Throughout his long and illustrious career, Sonny Bill Williams has won almost every trophy on offer in the sport. In rugby league, he's won the NRL Premiership and the World Club Challenge, as well as several individual awards like the International Newcomer of the Year in 2004.
However, in spite of his many achievements in rugby league, Sonny Bill Williams has really thrived in rugby union. He won the ITM Cup and the Ranfurly Shield with Canterbury in 2010 and won Super Rugby with the Chiefs in 2012.
In addition to this, between 2010 and 2019, Sonny Bill Williams was capped 58 times by the All Blacks. During this time, he won two Rugby World Cups for his national side and also captured the Bledisloe Cup, The Rugby Championship and played in the New Zealand side that drew with the British and Irish Lions in 2017. On that same tour, he also beat the British and Irish Lions while playing for the Blues.
On top of this, Sonny Bill Williams also played rugby sevens for New Zealand, competing in the 2015-16 World Rugby Sevens Series and the 2016 Olympics. Outside the world of rugby, he also had a brief boxing career that saw him crowned as the New Zealand Professional Boxing Association (NZPBA) Heavyweight Champion and World Boxing Association (WBA) International Heavyweight Champion. In his seven fights, he went undefeated.
Although the glittering career of Sonny Bill Williams is now winding down, he continues to play rugby league for the Sydney Roosters in the National Rugby League.
Blues
'He's probably plateaued': The two candidates pushing for All Blacks No 8 cover
With the Chiefs going through the ups-and-downs of the season losing to the Crusaders and Brumbies at home, Sowakula's hype died down a little bit as a potential All Blacks bolter.
International Rugby
'He's been amazing': Ex-All Blacks rank New Zealand's top five halfbacks
With only one round left to go before Super Rugby Pacific finals, many All Blacks halfback contenders are putting their hand up for selection.
Trending
Sonny Bill Williams Headlines