Hall of fame
Register now to vote your favourite
inductees into the Fan 1st XV
Register to vote
FAN 1st XV
Probably the greatest team of all time, as voted by you, the fans!
All Time
Pros
Amateur
My Team
Share


Play the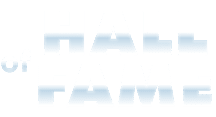 Game
Join now to vote your favourite inductees into Fan 1st XV!
Register to vote
Inductees
All Countries
All Countries
Argentina
Australia
England
Fiji
France
Georgia
Ireland
Italy
Japan
New Zealand
Samoa
Scotland
South Africa
Wales
All Positions
All Positions
Loosehead Prop
Hooker
Tighthead Prop
Lock 4
Lock 5
Blindside Flanker
Openside Flanker
Number 8
Scrum Half
Fly Half
Left Wing
Centre 12
Centre 13
Right Wing
Fullback
Coach
Referee
Stadium

Load More
About
The RugbyPass Hall of Fame is home to the greatest rugby players of all time.
Including the amateur era right through to the modern day, there's a place here for every kind of rugby legend. From the barnstorming power and athleticism of Jonah Lomu, rugby's first global superstar, to the the brute strength of Os du Randt, or the skill and accuracy of Jonny Wilkinson, rugby is a game for all shapes and sizes and is reflected here in the RugbyPass Hall of Fame.
Register now to vote for your favourite inductees and those with the most votes will feature in the Fan 1st XV, a dynamic selection packed full of rugby heroes and probably the greatest team of all time, as chosen by you, the fans!
The doors of the RugbyPass Hall of Fame remain open to new inductees into the future and this is by no means a definitive list, with a second wave of inductees already set to include the greats of the Women's game. Please do let us know in the comments below who you think should be inducted next.
Total votes: 75,029