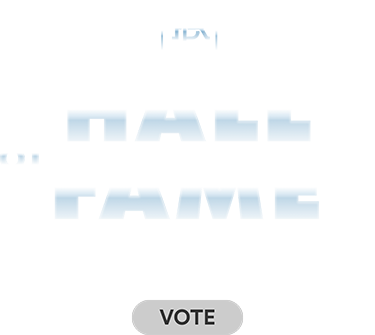 Colin Meads Bio
Colin Meads is one of the finest players in the history of the game. An all-time All Black great, his physical presence made him a standout performer for the side for almost 15 years. As a result, he was named the country's Player of the Century at the NZRFU Awards in 1999. Sadly, he passed away in 2017. Colin Meads was inducted into the RugbyPass Hall of Fame in 2021.
Colin Meads began playing rugby at a young age and he made his first appearance for King Country in 1955, at the age of 19. Throughout his career, he went on to make 139 appearances for the province between 1955 and 1973.
However, Colin Meads is undoubtedly best known for his appearances as an All Black between 1957 and 1971. During this time, he played 55 times for his country and captained the All Blacks 11 times. During this period of his career, his strength and his high threshold for pain became legendary. In one match, he even completed the remainder of a game despite clearly fracturing his arm in a ruck. When the doctor removed his shirt and confirmed the break after the final whistle, he allegedly remarked "at least we won the bloody game".
After retiring from rugby in 1973, Colin Meads became the chairman of the King Country union. He also held several other roles in the game, including on the national selection panel and on the New Zealand Rugby Union council. He was also the All Blacks manager for the 1995 Rugby World Cup.
Due to the successes he experienced during his career, Colin Meads is a member of both the World Rugby Hall of Fame and the New Zealand Sports Hall of Fame. He was also a member of the International Rugby Hall of Fame before its merger with the World Rugby Hall in 2014. In addition, he was also named as a Knight Companion of the New Zealand Order of Merit in 2009.
Sadly, in 2017, Colin Meads died of pancreatic cancer. Due to his stature in the game and the impact he had on the lives of many New Zealanders, many households across the country placed rugby balls outside the front doors of their homes in his honour.
International Rugby
'Some will be left out': Former All Black predicts major omissions from RWC squad
Former Test flyhalf Stephen Donald has revealed who he believes will make the All Blacks' World Cup squad, with some world class talent predicted to miss out.
International Rugby
'Too tough to ignore': ABs hero expects two bolters in RWC squad
All Blacks great Steven Donald believes two bolters will be named in next year's Rugby World Cup squad, including an in-form outside back who will be "too tough to ignore."
Trending
Colin Meads Headlines