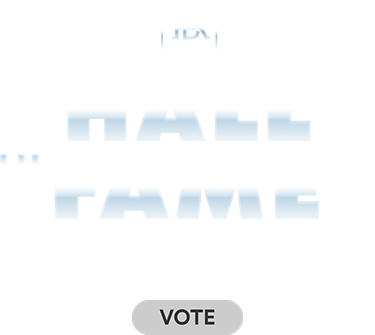 Brian O'Driscoll Bio
A former captain of Ireland and the British and Irish Lions, Brian O'Driscoll is widely regarded as one of the greatest rugby players of all time. He's also the fourth most-capped player in rugby union history and the highest try scorer of all time in Irish Rugby. Brian O'Driscoll was inducted into the RugbyPass Hall of Fame in 2021.
By the time of his Leinster debut in 1999, Brian O'Driscoll had already represented Ireland at U21 level. At Leinster, he quickly became a formidable force. Between 1999 and 2014, he helped the side win the Celtic League/PRO12 four times, the Heineken Champions Cup three times and the European Rugby Challenge Cup once. During his domestic career, he made 186 appearances for the side, scoring 311 points.
However, despite his distinguished career for Leinster, Brian O'Driscoll is best known for his performances with Ireland. He was capped by his country 133 times between 1999 and 2014, with 83 of these coming as captain. During this time, he won the Six Nations Championship twice, including a Grand Slam victory in 2009.
Thanks to his successes for Ireland, Brian O'Driscoll was also named in four successive British and Irish Lions squads during his career, and he captained the side on the 2005 tour of New Zealand. However, his tour was ended prematurely when he was allegedly spear-tackled during the first test.
Throughout his career, Brian O'Driscoll collected almost every individual and team accolade the game has to offer. As a result, in 2016, he was inducted into the World Rugby Hall of Fame.
Since retiring, Brian O'Driscoll has regularly worked as a pundit. He now features as an analyst for both BT Sport and ITV Sport in the UK. He's also involved in a number of business ventures.
Fiona Coghlan
The pathfinder: Fiona Coughlan
The Irish Women's game has been left lagging without professional contracts but there is now hope things are set to change and their former captain deserves immense credit for driving change
International Rugby
'Stupid way to behave': Ex-Ireland player's shock concussion claim
Ex-Ireland hooker Bernard Jackman has admitted he suffered approximately 25 concussions during his final year as a player, the majority of which he didn't declare to his Leinster team doctor.
International Rugby
New IRFU deal means Farrell won't succeed Jones as England coach
Speculation that Andy Farrell could succeed Eddie Jones as England boss following the 2023 World Cup in France has been buried after the IRFU announced they have extended their head coach's contract through to 2025.
Trending
Brian O'Driscoll Headlines