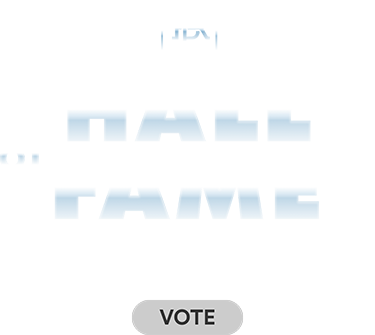 Mamuka Gorgodze Bio
Mamuka Gorgodze was a giant of Georgian rugby who represented his country at four Rugby World Cups. Known for his imposing style of play, he was nicknamed 'Gorgodzilla' by former teammates and 'Gulliver' by Georgian fans. Mamuka Gorgodze was inducted into the RugbyPass Hall of Fame in 2021.

At the age of 17, Mamuka Gorgodze switched to rugby from basketball. His switch was almost immediately successful and he soon began to represent Lelo Saracens in Georgia's top league. At the age of just 18, he made his debut for Georgia.

Over the course of several seasons, Mamuka Gorgodze put in a number of impressive performances for Lelo Saracens. As a result, he soon drew the attention of a number of Europe's best sides. Eventually, in 2005, he signed for Montpellier.
Although his career with Montpellier started slowly, Mamuka Gorgodze soon established himself in the side. Between 2005 and 2014, he represented Montpellier on 168 occasions and regularly challenged for the Top 14 title. Sadly though, he never won the championship with Montpellier because the club's best finish came in 2011, when they were runners-up. At the end of that season, he was named as the 'best foreigner in the league' by French newspaper L'Équipe.
In advance of the 2011-12 season, Mamuka Gorgodze signed a preliminary contract with Toulon. However, he ultimately decided to stay with Montpellier. That said, he finally made the switch in 2014 and stayed with the club until he retired in 2020. During this period, he won the Heineken Champions Cup.

As well as being a giant of French rugby, Mamuka Gorgodze was also a talisman for Georgia. Between 2003 and 2019, he represented his country more than 70 times and captained the side on 13 occasions. Although he briefly retired from international duty in 2017, he returned for the 2019 Rugby World Cup. This meant he represented Georgia in four different editions of the tournament (2007, 2011, 2015 and 2019). Mamuka Gorgodze retired from rugby in 2020 when the Top 14 season was cancelled. Since, he has returned to his native Georgia
International Rugby
Head of Rugby Europe takes swipe at current Test landscape
President of Rugby Europe Octavian Morariu has implied that he doesn't hold out much hope for an increased frequency in Test matches between Tier 1 and Tier 2 sides.
International Rugby
Joe Worsley: 'I know that we beat them, but Italy are a much better team'
Joe Worsley, the England World Cup winner, is revelling in Georgia's historic victory over Italy in Batumi, but the Lelos defence coach is acutely aware of the work that still needs to be done before they are included in the Six Nations
Trending
Mamuka Gorgodze Headlines
Fixtures & Results
There are no games scheduled for this week.