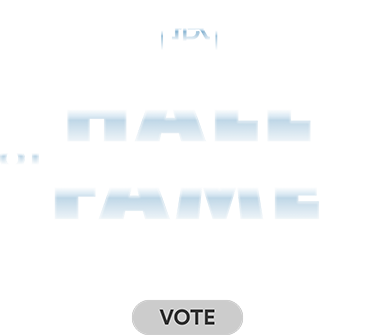 Shane Williams Bio
As one of the game's most prolific point scorers, Shane Williams is widely considered to be a rugby legend. He is currently the record try scorer for Wales and he's been inducted into the World Rugby Hall of Fame. Shane Williams was inducted into the RugbyPass Hall of Fame in 2021.
Born 26 February 1977, Shane Williams started playing rugby in primary school. However, because he was always small for his age, he focused on football. But, towards the end of secondary school, he began to play rugby seriously and he eventually joined Neath in 1998.
Although he was signed as a reserve, it quickly became apparent to Neath's coaching team that Shane Williams couldn't be left out of the side. As a result, he almost immediately became a regular for the team and he went on to make 129 appearances for them between 1998 and 2003, when he first appeared for the Ospreys.
Shane Williams then went on to represent the Ospreys until 2012, making 141 appearances for the club. During this period, he scored 293 points and helped the side win the Celtic League/PRO12 four times and the Anglo-Welsh Cup once.
However, despite his prolific domestic career, Shane Williams is best known for his performances on the international stage. Between 2000 and 2011, he was capped 87 times by Wales and scored an impressive 58 tries. In doing so, he became the record try scorer for Wales. To this day, he remains fourth on the list of leading rugby union test try scorers. Thanks to his successes with Wales, he was also capped four times by the British and Irish Lions.
Shane Williams intended to retire with the Ospreys in 2012 and join the club's backroom team, but he received an offer to play in Japan with Mitsubishi Sagamihara DynaBoars. With the blessing of the Ospreys, he accepted the offer. He officially retired from playing at the end of the 2013-14 season, although he returned to play for his home village club during the 2016-17 season.
Now retired from rugby, Shane Williams was appointed Member of the Order of the British Empire (MBE) in 2012 for services to rugby and was inducted into the World Rugby Hall of Fame in 2016. He now works as a pundit and a broadcaster.
International Rugby
Wales call up a second uncapped tighthead to tour South Africa
Uncapped Scarlets prop Harri O'Connor has been called up to the Wales squad for next month's South Africa tour. It means that Wales head coach Wayne Pivac will now take 34 players to the southern hemisphere.
International Rugby
Assistant coach Gareth Williams to leave Wales for Scarlets
Wales assistant coach Gareth Williams is set to leave Wayne Pivac's backroom team to become the Scarlets' new defence guru.
Trending
Shane Williams Headlines