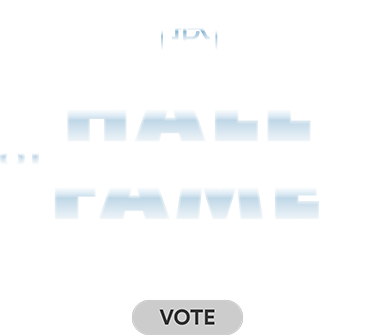 About Ellis Park
Ellis Park, which is officially known as Emirates Airline Park for sponsorship reasons, is South Africa's finest rugby stadium. Home to the Lions (United Rugby Championship) and the Golden Lions (Currie Cup), it also hosted the final of the 1995 Rugby World Cup. Ellis Park was inducted into the RugbyPass Hall of Fame in 2021.
The history of Ellis Park can be traced back to 1927. At the time, Transvaal Rugby Football Union (now the Golden Lions Rugby Union) paid Mr J. D. Ellis (who the ground is named after), £600 for the grass. The original stadium was then built with a £5,000 loan from the council. In total, the stadium only took eight months to build and the first test was played at the venue in 1928.
Ever since, Ellis Park has been synonymous with rugby in South Africa. However, although it's mainly a rugby stadium, the ground also hosted six cricket test matches between 1948 and 1954, and football matches continue to be played at the ground. In 2010, it hosted the quarter-final of the 2010 FIFA World Cup. Plus, it has also hosted concerts by Eminem, The Rolling Stones and Whitney Houston.
However, Ellis Park primarily remains a rugby stadium and it has hosted some of South Africa's biggest games. In 1955, a crowd of more than 100,000 packed into Ellis Park to watch the Springboks take on the British and Irish Lions. In addition, the stadium hosted the 1995 Rugby World Cup final, which was won by South Africa.
Although it's a world class stadium, Ellis Park has sadly seen several accidents over the years. Most notably, in 2001, a stampede during a football game killed 43 people.
However, since its redevelopment in 2009, Ellis Park has firmly re-established itself as one of South Africa's premier sporting venues. Now, it neighbours Johannesburg Stadium (athletics), Standard Bank Arena, Ellis Park Tennis Stadium and an Olympic-class swimming pool.
The Rugby Championship
'It's never just one person': Whitelock says players take responsibility for the All Blacks results
The Rugby Championship
Rugby calendar alignment must not threaten epic South Africa v New Zealand duels
International Rugby
Will what's been or what could be determine Ian Foster's future?
If there was enough on display at Ellis Park to suggest the All Blacks have turned a corner then the historic defeats can – and should – be forgotten.
The Rugby Championship
'Go home and mow the lawns': Foster in limbo ahead of NZR's review
Ian Foster's future as head coach of New Zealand remains up in the air on Monday despite the All Blacks' impressive turnaround.
Trending
Ellis Park Headlines