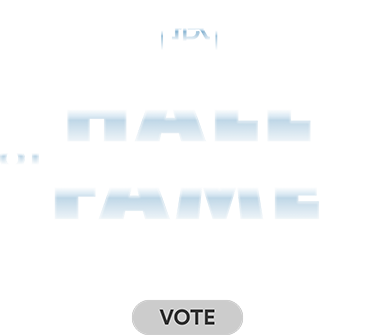 Victor
Matfield
Victor Matfield is a legend of South African rugby and a Rugby World Cup winner. Discover his career with RugbyPass, your resident rugby gurus.
Victor Matfield Bio
Victor Matfield is widely regarded as one of the finest locks to ever represent South Africa. A former captain of his country, the Bulls and Blue Bulls, he was an expert at interrupting lineouts and was the Man of the Match in the 2007 Rugby World Cup final. Victor Matfield was inducted into the RugbyPass Hall of Fame in 2021.
Throughout his domestic career, Victor Matfield played in more than 250 games. Although he mainly played in South Africa for the Blue Bulls in the Currie Cup and the Bulls in Super Rugby, he also briefly enjoyed stints with Griquas and the Cats. In addition to this, he also enjoyed spells outside South Africa in the later part of his career and he represented both Toulon and Northampton Saints before his retirement in 2016.
Victor Matfield's domestic career was also highly distinguished. In his playing days, he won the Currie Cup with the Blue Bulls three times (2002, 2004 and 2009) and Super Rugby three times with the Bulls (2007, 2009 and 2010).
Thanks to his strong performances for the Bulls and the Blue Bulls in the early days of his career, Victor Matfield was called up to represent the Springboks in a test for the first time in 2001. Throughout his time with the side, he won the Tri-Nations (now The Rugby Championship) twice in 2004 and 2009 and won a test series against the British and Irish Lions in 2009. However, his crowning glory came in 2007 when the Springboks won the Rugby World Cup and he was named the Man of the Match in the final. Since retiring from rugby in 2016, Victor Matfield has worked as a pundit and coach.
The Rugby Championship
'It's never just one person': Whitelock says players take responsibility for the All Blacks results
The Rugby Championship
Rugby calendar alignment must not threaten epic South Africa v New Zealand duels
International Rugby
Will what's been or what could be determine Ian Foster's future?
If there was enough on display at Ellis Park to suggest the All Blacks have turned a corner then the historic defeats can – and should – be forgotten.
The Rugby Championship
'Go home and mow the lawns': Foster in limbo ahead of NZR's review
Ian Foster's future as head coach of New Zealand remains up in the air on Monday despite the All Blacks' impressive turnaround.
Trending
Victor Matfield Headlines