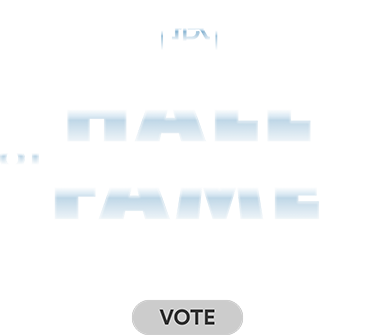 Sébastien Chabal Bio
Sébastien Chabal was a rugby superstar who represented France between 2000 and 2011. Known for his full beard, long hair and ferocious tackling, he was affectionately known as the 'caveman' and was one of the most popular sportsmen in France. Sébastien Chabal was inducted into the RugbyPass Hall of Fame in 2021.

Sébastien Chabal first started playing rugby at the age of nine. However, he gave up after two months and didn't play again until he was 16. Luckily, on his second attempt, he immediately fell in love with the sport. Due to his size, strength and commitment, he then quickly progressed through the ranks of the French league system. As a result, he joined Bourgoin in 1998.

After playing elite rugby domestically with Bourgoin, Sébastien Chabal moved to England and began playing for the Sale Sharks in 2004. During this time, his performances on the pitch became legendary. Between 2004 and 2009, he made more than 100 appearances for Sale and helped the side win their first ever Premiership title. In addition, he also helped the side clinch the European Rugby Challenge Cup.
However, in 2009, Sébastien Chabal followed his family back to France and he signed for Racing 92, where he stayed until 2012. During this time, it was reported that he was the highest-paid rugby player in the world. Following this, Sébastien Chabal finished his rugby playing career with Lyon, who he represented between 2012 and 2014. He also finished his career on a high, helping Lyon return to the top flight of French rugby.

Although he was distinguished domestically, Sébastien Chabal saved his best performances for France, who he represented 62 times between 2000 and 2011. During this period, he was often viewed as a talismanic figure and was a vital player for the France team that won the Six Nations Championship and reached the Rugby World Cup semi-final in 2007.

Since retiring from rugby, Sébastien Chabal has continued his education and mainly works as an entrepreneur.
International Rugby
The two best teams in the world
The two best teams in world rugby are clearly France and Ireland and the latest rankings by World Rugby finally reflect that.
International Rugby
'It could be Eight Nations': Georgia's plea for Euro reform
Georgia's historic win over Italy won't immediately upset the apple cart but it has generated further discourse surrounding the future of rugby in Europe and sent a timely reminder to the powers that be that Georgia are knocking on the door.
Trending
Sébastien Chabal Headlines