Eight backs that could follow 'Basta' into the pack
After 54-cap France centre Mathieu Bastareaud was announced as number eight for Lyon today against Grenoble, he could start a trend of backs migrating to the pack.
The 20 stone centre has the physical traits of a back-row player, and while question marks will linger regarding his fitness, usefulness at the lineout and scrum, or his strength at the breakdown, there is potential with this move.
In with the big boys tonight. #Lyon #Grenoble pic.twitter.com/FtJUwGsamW

— RugbyPass (@RugbyPass) August 2, 2019
What's more is he could inspire a number of players to follow him with this move. While Jonny May's infamous attempt at scrummaging against Argentina three years ago may be indelibly etched in some players' minds and may have deterred some from making the transition, but here are the players that could move to the pack.
Jack Nowell
Of all test players currently playing in the wing, very few have received the backing from their national coach to play in the forwards. But Eddie Jones toyed with the idea of Nowell becoming a flanker ahead of this year's Six Nations.
This may have been said tongue-in-cheek by the Australian, but there is a degree of logic in what he said. The Exeter winger is not one to stay confined to the outside channels of the field, as he is known to pop up in the middle of the field. The 26-year-old has been seen taking crash balls of the nine, and even picking and going around the ruck.
If Nowell were to ever play seven, he would have license to run wherever and as much as he wanted, with pace to burn in open spaces.
Joshua Tuisova
The prospect of backs moving into the pack may seem absurd to northern hemisphere fans, but it is slightly more common down south, particularly in Fiji.
In Fiji's current squad of players, there are two that are comfortable anywhere on the field. La Rochelle's Levani Botia frequently flits between the centres and loose forward throughout a season, while Harlequins Semi Kunatani made the move from the wing to flanker while with Toulouse.
So it is not too much of a stretch to suggest that their compatriot Josua Tuisova, and Bastareaud's former teammate, could make a similar move, particularly as this is something his club Toulon have thought of in the past.
He has the power and strength that would go down well in the tight, and at 5ft 11 and over 17 stone, he has a physique that potentially could be troublesome over the ball, similar to his former Toulon teammate Steffon Armitage.
At the age of 25, he will still have the pace to cut it as an outside back, but as his pace begins to diminish, this move is always an option.
Brad Barritt
If anything moves on a rugby pitch, Saracens skipper Brad Barritt will tackle it. The former England international has made a name during his 10 years with Saracens as being one of the most ruthless and efficient tacklers in Europe.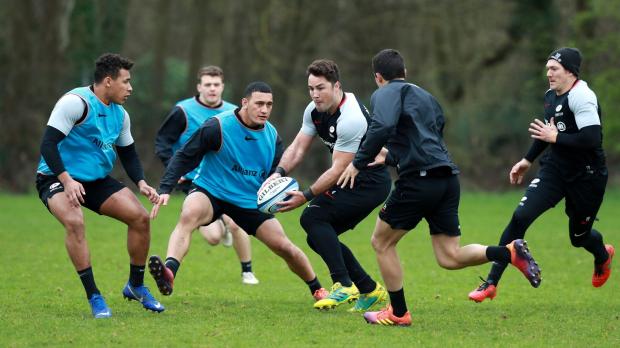 Such is the 32-year-old's workrate that he often leads or is near the top of the tackle stats in every game he plays despite being in the centres. He organises the defence for the Champions Cup winners superbly, and is very astute in that side of the game.
Perhaps his weakness has always been that he lacks the pace and flamboyance of some other backs, but he often plays almost as another flanker on the field. Many high-class back-rows have made their name in being resolute and restless tacklers, and Barritt could have made a brilliant defensive blindside flanker.
Leicester Tigers and former England hooker Tom Youngs is a player that made the move from the centres to hooker early in his career, and Barritt too could have moulded himself as the new breed of hooker.
It may be too late in the day for Barritt to make such a move, but he has all the qualities to have once succeeded with a six or seven on his back.
Jonathan Davies
As far as complete backs go, Wales' Davies is up there as one of the best players around. The Scarlets centre has so few holes in his game, and that is why he has six caps for the British and Irish Lions.
Therefore, it wouldn't be surprising if he could slot into the pack as well and serve as a flanker.
There are plenty of openside flankers in world rugby that would look comfortable in the centres, with Michael Hooper and Justin Tipuric springing to mind, but Davies is one that could equally make the move the other way.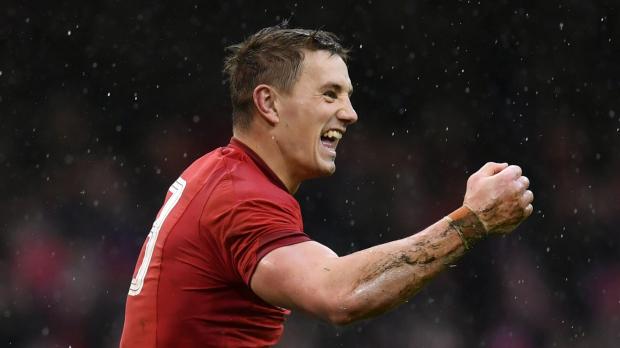 The 73-cap Wales international is strong in contact and has been known to cause a nuisance at the breakdown. He has slick hands, which modern loose forwards need, and could fit in as a forward that is often lingering outside the flyhalf. He hits brilliant lines, and could cause damage if he saw the ball more.
Some players seem to be able to make an impact wherever they play on the pitch, and Davies is certainly one of them.
Nemani Nadolo
Standing at 6ft 4 and almost 21 stone, anyone would be forgiven for thinking that this was the physique of a forward. But it belongs to Montpelier and former Fiji winger Nadolo.
The gigantic back sometimes looks out of place with an 11 on his back, and could easily make a Bastareaud-esque move to number eight.
A career in the back three, combined with his height, would have made him competent under the high ball, crucial for any eight as well.
At the age of 31, it is in no way inconceivable that he could make this move, and it would certainly be a way of prolonging his career a few more years.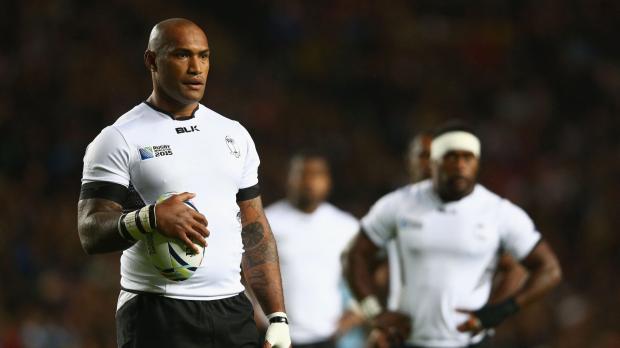 Taqele Naiyaravoro
Northampton Saints' wide man Naiyaravoro is almost a carbon copy of Nadolo, standing one inch taller.
The 27-year-old makes the ball look miniscule in his hands and draws in a number of defenders every time he carries.
He is another player that could one day stand at the base of the scrum, offloading the ball for fun as scrambling forwards try and take him down. His countryman Radike Samo managed to play for the Wallabies at both number eight and on the wing, and while he was primarily an eight, he showed the benefit of having a player with the raw pace of an outside back in the pack.
Etonia Nabuli
Bordeaux's Nabuli is yet another titan of a winger that would look at home in the pack.
The former league man does not carry as much weight as Nadolo or Naiyaravoro, which makes him slightly more dynamic, meaning he could make a bruising enforcer of a blindside flanker.
He is slightly taller than the other two as well, and with locks becoming more and more mobile, he could move further up the scrum, although there are a lot of technical elements to contend with.
While the thought of a player going from the wing to the second-row seems absurd, backs and forwards are growing increasingly similar in terms of athleticism, and it may only be a matter of time before it happens.
Manu Tuilagi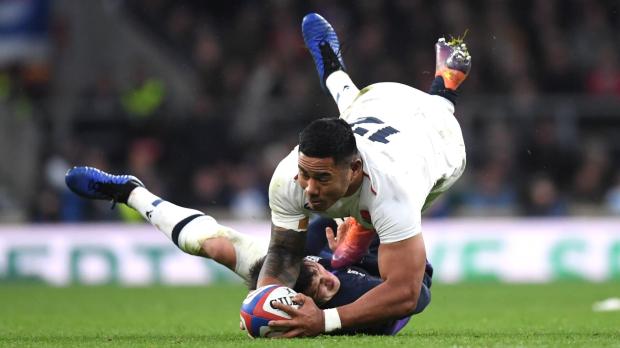 If Bastareaud can attempt to make this move, so can Tuilagi. For the past decade both the Frenchman and the Englishman have been seen as stylistic rivals in the northern hemisphere. Both outside centres, both weighing in at one point at over 18 stone, and both monstrous in attack and defence. So if Bastareaud can attempt the move, there is no reason why the Leicester Tigers centre cannot.
While Bastareaud may have almost two stone on Tuilagi, the 31-cap England international certainly has the frame to fill the eight shirt.
Like Bastareaud, there would be questions over how effective they will be at the set-piece, as it is unlikely that either will go up in the lineout, but around the park he would be devastating.
'Nadolo – The Documentary' explores the life and career of Fijian rugby legend Nemani Nadolo.
Comments
Join free and tell us what you really think!
Join Free