England, it's time to call Warren Gatland
Eddie Jones' reputation as a rugby coach may not be heading in the right direction, but his ability to distract critics from the matter at hand by putting up a soundbite-laden smokescreen is developing by the day.
We've heard: "I obviously haven't done a good enough job" on many occasions in the recent past – in fact after pretty much every England defeat. As per his latest post-match TV interview in Paris, Jones uses this line to slightly throw an interviewer who is shaping to question his tactics and selection. Since it demands the response: "What do you mean by that?" it puts him back in control of the interview and in a position to steer it away from the areas where he is now – after back-to-back disastrous Six Nations campaigns – extremely exposed.
In addition, England's 62-year-old Australian-born boss now has a new favourite line, trotted out following recent defeats at the hands of Ireland and France: "The results aren't good enough but we're moving in the right direction."
This approach hints that a bigger picture exists which England fans, rugby journalists and pundits – in fact pretty much everyone outside his inner sanctum – do not have the rugby IQ to understand. By taking this tack Jones is in effect telling us that the traditional measure of sporting success – results – have somehow become an irrelevance since it will all come right on the night at France 2023.
By delivering this latest soundbite with a cheeky grin and a few light-hearted quips "maaaate" Jones aims to avoid answering direct questions about the three areas for which every head coach is responsible – selection, tactics and back-room support – since he is failing spectacularly in all three. If ever there was a case of the Emperor's new clothes this is it.
Progress, according to the Oxford English dictionary, is "forward or onward movement towards a destination," but in a sporting context it is really difficult to come up with a more appropriate means to measure this than results.
Jones' claims of a wider context suggest that moving from being 2020 Six Nations winners with 18 points to finishing fifth then third in 2021 and 22, with ten points, is unimportant. Similarly, although England have gone from scoring 14 tries in 2020 to 12 last year then a paltry eight in 2022 – five of which came against Italy – in his eyes the team is apparently making progress.
Since the world's best-funded rugby coach – who will have held the position longer than any of his predecessors should he survive to the end of next year's World Cup – is not viewing results or try-scoring stats with any sense of alarm, what are those areas in which he sees progress?
Developing a settled side who become familiar with each other's skill-sets is a well-trodden route to sporting success. From Liverpool FC in the 1970's and 80's to the Australian cricket team of the 1990's and the 2003 England World Cup winners, we became familiar with teams packed with well-established names on top of which the head coach sometimes added a Jason Robinson style cherry.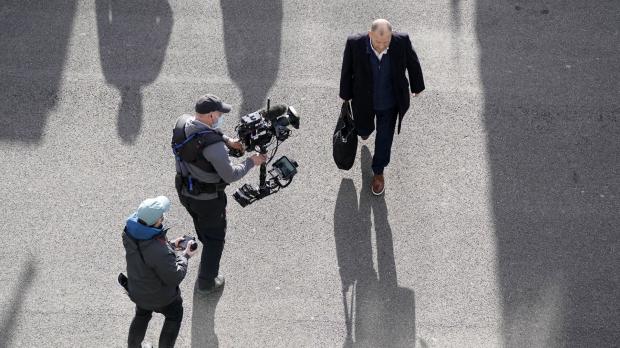 Looking back over the three Six Nations championships since Japan 2019, Jones has used 25, 22 then 24 players in his starting XV. This year's campaign saw only five players start all five games.
Successful rugby teams traditionally have a strong, well-defined spine at hooker, no.8, half-back and full back. In Luke Cowan-Dickie, Jamie Blamire and Nic Dolly Jones has flirted with three hookers in recent times, when it seems glaringly obvious that Jamie George is well ahead of all-comers.
Similarly, most of us would have pensioned Ben Youngs off some years ago, and by now Dan Robson or Ben Spencer would have 50-plus caps in the no.9 shirt. However, in Jones world, 18 months from the next World Cup is the time to experiment with callow youth which means the raw-but-promising Harry Randall and Raffi Quirke have around 15 games in which to become top-class internationals. Worse than this, when push came to shove in the Stade de France Youngs was recalled to the starting line-up.
At no.8 Jones took a year too long to drop Billy Vunipola and has now seemingly slammed the door shut on a man who doesn't turn 30 until November regardless of how many trees he tears up for Saracens. Sam Simmonds is a real eye-catcher in an Exeter shirt, but given their lack of effective ball-carriers elsewhere in the pack, England need a hod-carrier not a sprinter at the base of the scrum. Alex Dombrandt looks the best fit, but is clearly someone that Jones is struggling to trust with a starting role to such an extent that he has often played his best no.7 Tom Curry out of position.
The identity of Jones' preferred fly-half is still something of a mystery. The rest of the rugby world would by now have given Marcus Smith his head but it is hard to escape the feeling that Jones is desperate to get Owen Farrell – who hasn't performed to his stellar best in an England shirt since before Japan 2019 – back in his side as soon as he is fit. Unusually for an Aussie, Jones appears to suffer that most British of afflictions whereby he is suspicious of someone with serious talent.
And to cap things off, having almost by chance had a superstar international full back drop in his lap when injury created an unexpected opportunity which Freddie Steward grasped with both hands, Jones did no more than shift his 6ft 5 defensive rock to the right wing where he was positioned at the epicentre of the most curious 'hit and hope' Hail Mary kicking tactics. To make matters worse, this brought about a rabbit-from-the-hat recall for George Furbank to face a French side who previously ruthlessly exposed his frailty under the high ball.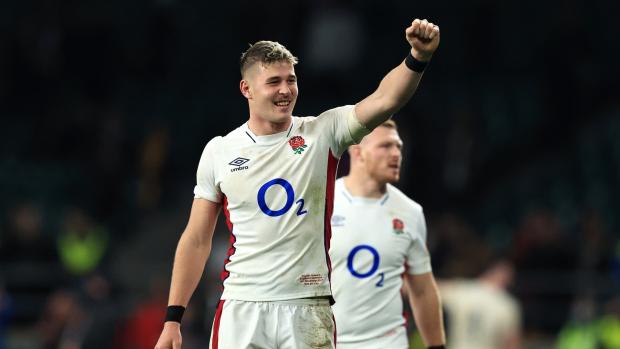 Alongside these five key note selection situations, Team Jones is in an equally chaotic state elsewhere. England's boss seems to have no need for pace in his back three or for power in his midfield. That famous scene involving Blackadder and Captain Redbeard Rum springs to mind: "Everyone else says you need them, but I say you don't."
Accepting that his team will never be built around Manu Tuilagi – who has been fit to play around 30 per cent of games for Leicester, Sale or England over the last decade – is a huge blind spot for Jones. Mark Atkinson, Paolo Odogwu and Ollie Lawrence all offer something more powerful and different in midfield, but since none are Tuilagi their chances have been limited. If the definition of madness is doing the same thing and expecting to get a different outcome, then continuing to ask 13 stoners Farrell, Daly, Slade et al to truck the ball up against the huge French and Irish midfields is it.
Jones supports his "We're developing" thesis with the notion that England have a young side which is in the process of being rebuilt. In fact, the 2019 World Cup final line-up – with the exception of the Vunipola brothers – still comprises the core of his squad when fit. The comparison with France whose side is almost totally under 30 and based on recent Under-20 World Cup winning combinations is stark.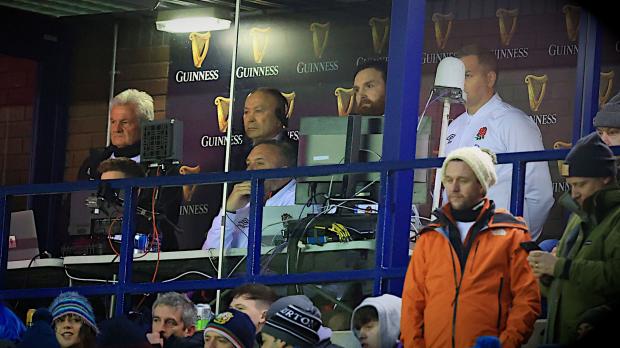 Since Jones is unable to settle on his strongest combination, it is far from surprising that England have no definable tactical structure. Historically, a powerful scrum and maul have provided the foundations upon which successive head coaches have built, and in more recent times the Red Rose line-up has also featured a number of confrontational ball-carriers.
However, Jones has moved towards mobile, athletic front five forwards to such an extent that none of us really believe that French referee Mathieu Raynal got it right when Ellis Genge (with Jack Nowell packing behind him) had Tadgh Furlong spinning backwards. England's scrum has not been a weapon for some time, and with Joe Marler restricted to a few minutes from the bench, Jones clearly has no ambition to restore its former glories. His threat that Ireland would face power like they had never seen before was baloney straight out of the casebook used by Saddam Hussein's spin doctor Comical Ali during the first Gulf War (check out the You Tube video if you haven't seen it).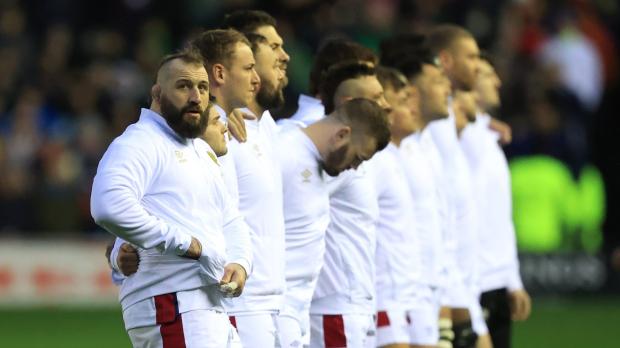 England's ruck speed was twice as slow as France's, and this is a direct result of their lack of ball-carrying power and options. Lawes, Itoje and Underhill are great players, but when combined with Nick Isiekwe (who was perhaps the oddest selection of them all), Sam Simmonds is left fighting a lone battle with ball in hand. To borrow from Morecambe and Wise, Jones' pack and midfield – where Joe Marchant was again outstanding – has all the right notes, but not necessarily in the right order.
Given their lack of scrum and maul power and the absence of ball-carriers, going rapidly wide to some seriously quick men is another obvious option. However, Jones prefers hybrid ball-players Daly, Malins and Nowell to the out and out gas which (in the continued absence of Jonny May) Newcastle's Adam Radwan could provide, as a result of which England offer little threat in the wide channels.
In case anyone still believes there really is a masterplan somewhere in the background, let's cast our minds back 18 months to an England side that kicked the case off the ball every time they had it. Then to Jones' bold promises that the 2022 Six Nations – which delivered eight tries – would see a new, devastating attacking version of England. Who knows what might come next…
Which brings us to the third area where Jones is failing – back-room staff. Working with the notoriously spiky, demanding England head coach has proved to be way beyond the tolerance levels of plenty of reasonable-minded and highly talented people.
A quick comparative look at France and Ireland – who are currently Europe's standard-bearers – and we see big name quality behind Andy Farrell and Fabien Galthie. Meanwhile, John Mitchell and Steve Borthwick plus a whole host of other prominent coaches have either jumped or been pushed through Twickenham's revolving door. Their replacements may well have a role to play, but their impact on the current group of players – especially in attack and set-piece – is not obvious.
It is very easy to blame the boss when the team is under-performing, and I am being very careful here not to be that whingeing fan. While England are not currently in possession of a golden generation of players, in George, Itoje, Lawes, Curry, Underhill, Steward, Smith and when fit Anthony Watson they have the nucleus of a very good side.
They also have the financial resources of the RFU behind them and in the Gallagher Premiership a league which is the envy of the world. Would central contracts and the Irish model leave England's national team in a better place – possibly. But what they lose in the ability to manage player workloads and squad preparation time England surely gain in having hard-bitten players used to scrapping for league points to get their clubs into the play-offs, Europe or to avoid relegation.
When Jones arrived – on the back of that unbelievable day when Japan beat the Springboks in Brighton – he was exactly what English rugby needed. His hard edges, challenging approach and ability to think outside the box were tremendously successful for most of his first four years in charge.
However, everyone has a shelf life, and what was then refreshing and fun now seems rent-a-quote nonsense lacking in substance. It is also difficult to avoid a growing fear that Jones' strange selection calls and conservative tactics have become more about saving his skin than what best suits the national team.
Like Jose Mourinho, England's boss appears a man best experienced in small doses. The honeymoon period is well and truly over and if England are to make the best of the resources available to them between now and France 2023 it is essential that the RFU – despite today's claims that they 'fully support' Jones – immediately opens its depleted coffers and sends Eddie on his way with thanks for four good years prior to 2019 before making a call to Warren Gatland.
Comments
Join free and tell us what you really think!
Join Free