Luke Cowan-Dickie
Age
29
Height
184 cm
Weight
112 kg
Profile
News
Teams
Statistics
Luke Cowan-Dickie is a star of international rugby. A regular for Exeter Chiefs and England, he's a versatile and powerful player who is a firm favourite with fans.
Born 20 June 1993, Luke Cowan-Dickie was a star from a young age and he made his debut for Exeter Chiefs at 18. During his spell with the side, he's made more than 100 appearances.
During his time with Exeter Chiefs, Luke Cowan-Dickie has earned several notable honours. Since his debut in 2011, he's won the Premiership title twice and has finished as a runner-up three times. Plus, in the 2019-20 season, he helped Exeter Chiefs win the Heineken Champions Cup.
After representing England at U18 and U20 level, Luke Cowan-Dickie's impressive performances for Exeter Chiefs saw him drafted into the 50-man training squad for the 2015 Rugby World Cup. Later that year, he made his international debut in a Rugby World Cup warm-up match.
By 2016, Luke Cowan-Dickie had become an established member of the international side and he was part of the England team that won the Grand Slam in the Six Nations Championship. Although he then suffered from a few injuries in the coming years, Luke Cowan-Dickie was called into England's 2019 Rugby World Cup squad and he even made an appearance in the final.
Thanks to several strong performances for England over the years, Luke Cowan-Dickie was also called into the squad for the 2021 British and Irish Lions tour of South Africa.
Still only young and with many years of top class rugby ahead of him, we can't wait to see what else Luke Cowan-Dickie can achieve in the game.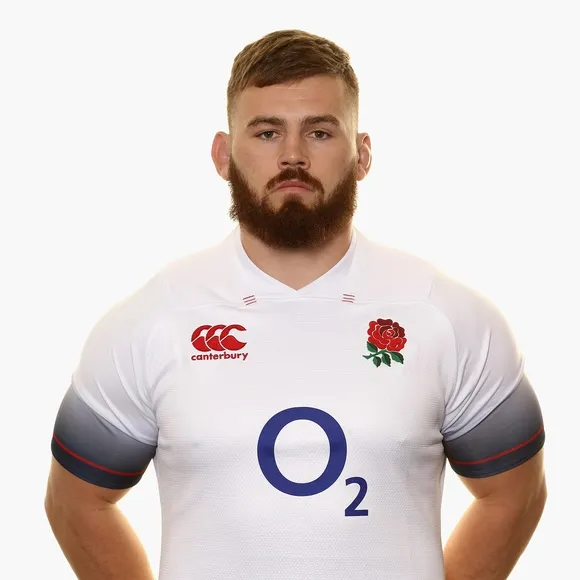 Statistics
for

England
British & Irish Lions
Exeter Chiefs
Exeter Chiefs
Exeter Chiefs
Exeter Chiefs
England
England
England
England
vs
All Teams
All Teams
Northampton Saints

18 May 2019

Northampton Saints

25 May 2019

Saracens

01 Jun 2019

Wales

11 Aug 2019

Wales

17 Aug 2019

Ireland

24 Aug 2019

Italy

06 Sep 2019

Tonga

22 Sep 2019

USA

26 Sep 2019

Argentina

05 Oct 2019

Australia

19 Oct 2019

New Zealand

26 Oct 2019

South Africa

02 Nov 2019

Bristol

10 Nov 2019

La Rochelle

16 Nov 2019

Glasgow Warriors

23 Nov 2019

Wasps

30 Nov 2019

Sale Sharks

08 Dec 2019

Sale Sharks

15 Dec 2019

Saracens

29 Dec 2019

London Irish

05 Jan 2020

Glasgow Warriors

11 Jan 2020

La Rochelle

18 Jan 2020

France

02 Feb 2020

Ireland

23 Feb 2020

Wales

07 Mar 2020

Leicester Tigers

15 Aug 2020

Sale Sharks

21 Aug 2020

Worcester Warriors

30 Aug 2020

Gloucester

09 Sep 2020

Northampton Saints

20 Sep 2020

Toulouse

26 Sep 2020

Bath

10 Oct 2020

Racing 92

17 Oct 2020

Wasps

24 Oct 2020

Harlequins

20 Nov 2020

Wales

28 Nov 2020

France

06 Dec 2020

Glasgow Warriors

13 Dec 2020

Gloucester

26 Dec 2020

Bristol

09 Jan 2021

Scotland

06 Feb 2021

Italy

13 Feb 2021

Wales

27 Feb 2021

France

13 Mar 2021

Ireland

20 Mar 2021

Lyon

03 Apr 2021

Leinster

10 Apr 2021

Wasps

17 Apr 2021

Sale Sharks

12 Jun 2021

Sale Sharks

19 Jun 2021

Harlequins

26 Jun 2021

Lions

03 Jul 2021

Sharks

07 Jul 2021

South Africa A

14 Jul 2021

Stormers

17 Jul 2021

South Africa

24 Jul 2021

South Africa

31 Jul 2021

South Africa

07 Aug 2021

Worcester Warriors

09 Oct 2021

Wasps

16 Oct 2021

Saracens

04 Dec 2021

Montpellier

11 Dec 2021

Glasgow Warriors

18 Dec 2021

Bristol

01 Jan 2022

Glasgow Warriors

15 Jan 2022

Montpellier

23 Jan 2022

Scotland

05 Feb 2022

Italy

13 Feb 2022

Wales

26 Feb 2022

Australia

02 Jul 2022

Australia

09 Jul 2022

Australia

16 Jul 2022
Average Gain

Minutes Played %

Tackles Won %

Penalties Conceded

3
Attack

Kicking

Defence

Discipline