'30pts or more' - Woodward and Greenwood predict Welsh thrashing
Sir Clive Woodward and Will Greenwood have both predicted that England will thrash Wales in Twickenham today when the two sides meet in the Round 3 of the Guinness Six Nations.
This season's tournament might only be at the halfway point, but it will effectively be game over for whichever team loses on Saturday.
Both countries lost their opening matches – England being defeated by Scotland and Wales suffering an emphatic reversal in Ireland – but then put themselves back on track with respective victories over Italy and Scotland.
After finishing fifth in last season's tournament, England know they must kick on towards tough assignments next month against Ireland and France, while Wales' continued hopes of a successful title defence hinge on the outcome at Twickenham – a ground where they have not claimed a Six Nations win since 2012.
Yet, England haven't beaten Wales by more than 15 points in the Six Nations since 2006, their biggest winning margin recently in the competition being 14 points in 2019.
Yet Woodward is confident that England will put Wayne Picac's men to sword.
"Many were predicting a close game but I was expecting England to win by 30 points or more.
"Why am I so confident? Because England have finally selected a team capable of playing rugby in the fast lane and scoring tries quickly. If they can gain ascendancy they can build a score quickly."
Woodward concedes that Wales do offer a counter attacking strength, but he says that it's a threat that England need to embrace, fight fire with fire if you will.
"…with their dangerous broken-field runners, Wales also backed themselves to choose their moment to switch instantly from kick tennis to full-on counter attack.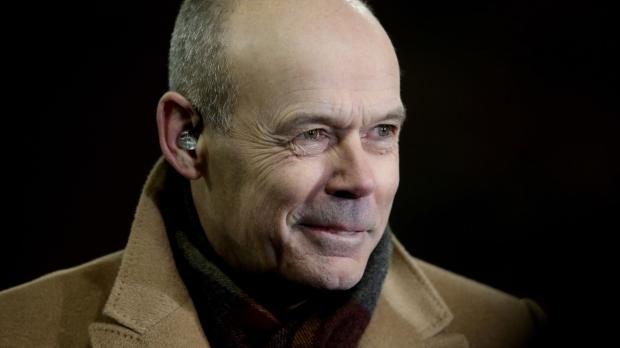 "I assume England have a plan to counter this should Wales resort to similar tactics today and this is where the game of bluff and counter bluff will be good to watch.
"England's catchers at the back must not be drawn into the game Wales want. Instead of kicking back they should run the ball back with purpose and England are well-equipped to do just that."
Ultimatlely, the 2003 Rugby World Cup winner believes Eddie Jones' are superior in this field of play too.
"They have nothing to fear in that respect and if Wales want to keep the ball in play, England's attitude should be, "Bring it on!"
Former England centre Will Greenwood is in agreement with his former head coach, writing in his Telegraph column that the Welsh boys are in for a tough afternoon in English Rugby's HQ.
"Wales will draw England into a street fight. It's their best chance. They don't want this to be a game of sevens. England want it to be as fast as anything in front of the home crowd. Ball in play, let's go.
"I think England will win comfortably. I really do. They're good value in the 'market' to win by 20 points as well. It does not happen very often that's why. I think they can. Do that, and they're back in the Championship," said the British & Irish Lion.
RugbyPass' Andy Goode is also predicting a relatively comfortable win for England.
"This current England team is still in transition but Ireland, who are more of a well-oiled machine, beat them by 22 in Dublin a few weeks ago and Eddie Jones' men have the capability to do something similar.
"The fear factor of Tuilagi may not be there but the Twickenham effect will still be massive, with Wales having only won there twice in the Six Nations since 1988.
"Tuilagi or no Tuilagi, England are big favourites. Wales haven't won at Twickenham since the 2015 World Cup and there have been better Welsh sides than this one that have tried and failed.
"The conditions look set to be perfect and, while the absence of Tuilagi is a setback, England have the all-court game to beat Wales in different ways and I can see a comfortable 15-point victory for the home side."
– additional reporting PA
Comments
Join free and tell us what you really think!
Join Free