The Borthwick selection call I just can't understand - Andy Goode
Steve Borthwick has made some big calls ahead of the Premiership final but it's Saracens' experience and their Test match animal of a skipper that might be the difference.
It's hard to criticise him after he's led Leicester to the top of the table at the end of the regular season but I just cannot understand Borthwick's decision to leave Nemani Nadolo out of the match day 23 altogether.
At 6ft 5in and well over 19 stone, he could have been a real point of difference coming off the wing and giving a strong Sarries defence something extra to think about, creating space for others if not wreaking havoc himself.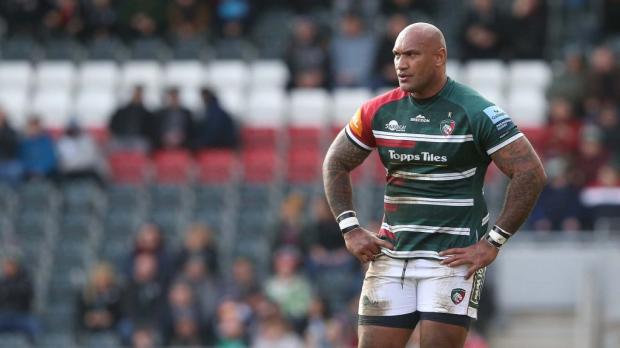 I would have started him but to not even have him waiting in the wings to come off the bench and potentially change the game is a strange one. I think he's gone for the safe selection, especially on the bench with Matt Scott covering centre instead of Nadolo as a winger.
You can see why he's done it because Freddie Burns could come on at full back and Freddie Steward can switch to wing so they have a bit of back three cover built in already but I just feel Nadolo's X-factor would have added an extra dimension.
The other big call is opting for Richard Wigglesworth at scrum half at the age of 39 but that one is far more understandable. It's been an unimaginably tough couple of weeks for Ben Youngs and he'll bring something different when he comes on, while few people know the ins and outs of Saracens' game as well as Wigglesworth.
He is also arguably the best box kicker in the world and that is a massive part of the Tigers template. Chris Ashton and Harry Potter will chase those high balls all day long and that could be key to their success.
Leicester kicked as much as 75 per cent of their possession away in their semi-final win over Saints and, knowing that Saracens' set piece hasn't always been as secure as people might expect this season, it's likely to be more of the same in the final.
Only Bath and Exeter have a worse lineout success rate than Saracens in the Premiership this season and clearly the presence of Jamie George, Maro Itoje and Nick Isiekwe, who have been away for significant periods, will help that but Tigers will want to test them.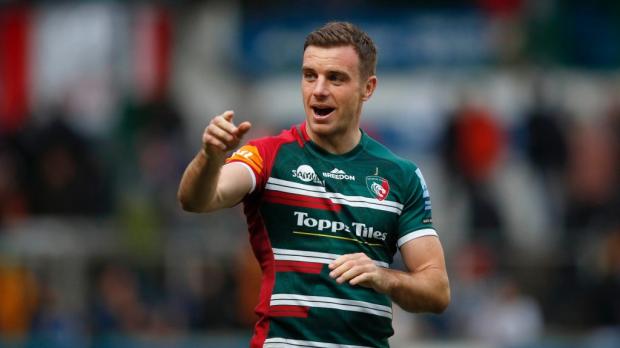 Wigglesworth is integral to the kicking game but it is George Ford who has kicked the ball eight and a half kilometres in the league this season, more than any other player, so he'll definitely be looking for territory and to put his pack in the right positions.
Ford is an excellent player on the front foot and if his forwards get the opposition moving backwards consistently, then it could be Leicester's day but this is Saracens we're talking about and it's hard to see them being dominant.
As a result, I just think fly half is where the north Londoners have the edge. Owen Farrell has been outstanding in recent weeks and is just a Test match animal, made for big occasions like this. You'd be putting your mortgage on him out of the two of them.
Having played in a few, Premiership finals are a different beast and they play on different emotions that you probably didn't even know you had in you if you thought about it before you got on the field.
That inspires some but others do things that they wouldn't normally do. Don't get me wrong, Ford could have the game of his life but this is Farrell's seventh Premiership final and he's only lost one, not to mention the four European Cup finals he's played in as well.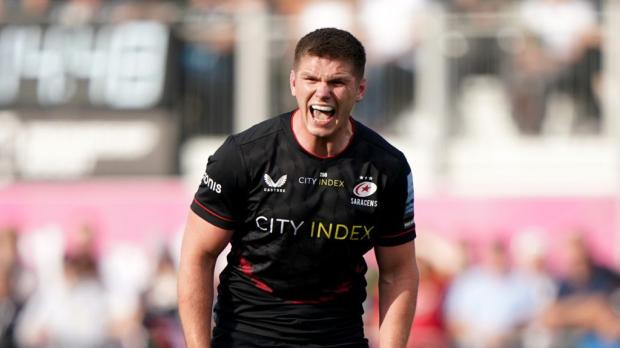 This is going to be a strategic arm wrestle and a case of who blinks first and Borthwick will be hoping his less experienced players rise to the occasion. Whoever wins the set piece contest and the battle for the gain line on both sides of the ball will come out on top.
One thing is for sure and that is if Leicester start the way they did last week, Saracens won't spurn chances like Northampton did and they are formidable frontrunners so it'd be tough to catch them.
The semi-finals were packed with emotion and contentious calls and things aren't likely to cool down in the big dance either so Wayne Barnes, in what is incredibly his 10th Premiership final as a referee, could have a job on his hands.
I played in his first final back in 2008 and we won't talk about that but there's no better man for the job than Wayno. He'll keep his head when others about him are losing theirs and see past the whooping and hollering and appealing that will undoubtedly be going on.
It's a difficult final to call with the top two teams and very similar sides going at it. I'd love to see Leicester edge it by a couple but I just can't look past the big game mentality of Farrell and his ability to inspire everyone else along with him.
Comments
Join free and tell us what you really think!
Join Free