'When I caught up with him ten metres away, I made him understand that I hadn't liked it… I hate injustice'
Handwritten on tape stretched around arms and on some head guards, the message said simply 'Justice 4'. Worn by the Springbok team and management during the third Test between South Africa and the British and Irish Lions in July 2009, the global audience couldn't miss them. The message was clear to those watching.
The response from the authorities was strong. "The playing arena is no place for protest," the three-man International Rugby Board (IRB) committee, which included former Australian captain John Eales, said in its ruling, adding that the wearing of the armbands "showed a serious lack of respect and consideration for their opponents".
The South African Rugby Union (SARU) was found to have failed to make any attempt to prevent the protest. An unarguable point, when team coach Peter de Villiers had himself worn one of the bands around the arm of his blazer. The punishment included a fine of £10,000 for the SARU, a £1,000 fine for team captain John Smit and £200 for each of the other Springbok players that day. 
The IRB added: "The independent committee was unanimous in its view that had it not been for the legal technicalities… both the SARU and the Springbok players and management would have faced much more serious sanctions, including a more severe fine in the case of SARU and the suspension of the Springbok players and management from the Rugby World Cup 2011."
So what was the justice that was being sought so publicly and so riskily? In a country where politics and rugby are so often entwined, it would be easy to imagine it might have been related to something bigger than sport. But no. It was rugby.
The true stories behind 20 of the toughest players to ever play the game, from pre-WW1 firebrands to modern-day YouTube sensations. They are shocking, gruesome, funny and sometimes tragic, but what unites these men is their total commitment to the sport.@Books_Wales #loverugby pic.twitter.com/lYjqCeFUrs

— Y Lolfa (@YLolfa) October 23, 2020
The DIY dissent was to protest a two-week ban given to Springbok second row Bakkies Botha (hence the No4 on the armbands) for a hit on Lions prop Adam Jones. Botha's impact left the Welshman with a dislocated shoulder that ended his tour during the Springboks' 28-25 victory at Pretoria in the second Test.
What is perhaps most remarkable about this situation was not so much the demonstration and the fact that South Africa risked missing the 2011 World Cup to make it, but that it was to protest the innocence of the hardest South African player of his generation, a pantomime villain to many, who for once was actually not guilty of what he had been accused of.
Having lost the first Test, the Lions were 16-8 up after 44 minutes when Simon Shaw was tackled in midfield, a ruck was formed and Jones went in to add his considerable heft to the situation. As he leant his body over the ball to protect it, Botha, almost at the horizontal but still on two feet, powered almost head first into Jones, sending him reeling. The Lions medical team were soon on the pitch and Jones would leave with them, not to return.
Following this brutal, mesmerising encounter, which saw the Springboks roar back to tame the Lions and put six players in the hospital, much of the press attention was on the actions of the Springbok team, and Botha in particular. He received a two-week ban for 'dangerous charging' and was ruled out of the third and final Test. 
An appeal against the ban was thrown out, and John Smit stated at the time not just that there was nothing wrong with Botha's challenge but that the ban set a dangerous precedent. 
"I hope it's just a case of Bakkies being victimised. If not, it could change this wonderful game… rugby is about running into each other at a million miles an hour and tackling each other at a million miles an hour, stitching oneself up afterwards and sharing a beer. We don't see any wrongdoing in that challenge."
Adam Jones agreed with this assessment as he recalled the incident in his excellent 2015 autobiography, Bomb. "I was bent over at a ruck, trying to seal the ball off, when he appeared from nowhere and smoked me. I knew immediately something was wrong. The pain was acute and excruciataing. My shoulder was smashed out of its socket, and my right arm was locked outwards in a strange saluting position."
The prop continued: "Bakkies Botha had built his reputation on his no-holds-barred aggression. I just happened to be the wrong man in the wrong place. I didn't feel individually targeted… if anything, I felt like it was my fault because I was in the wrong position. Fair play to him, he caught me a peach."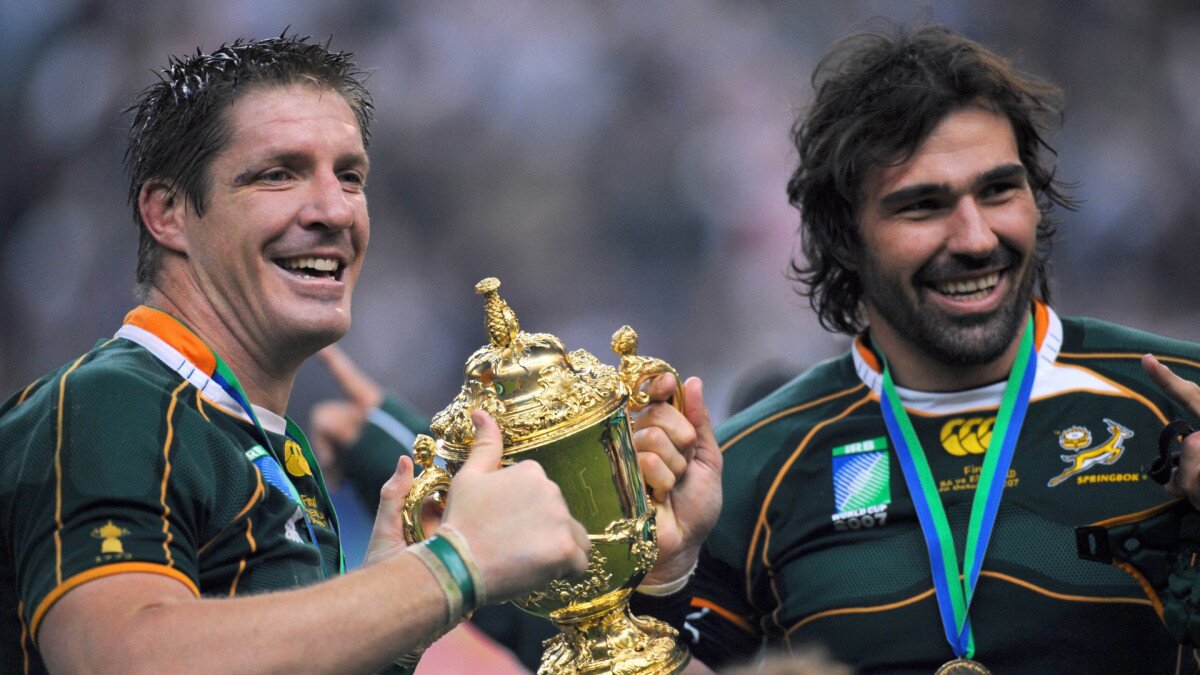 In this instance, despite what Lions fans, the UK and Irish press and Adam Jones' mum might have thought, Botha's hit was very, very hard but fair. On other occasions during his career, it wasn't always quite as easy to justify his actions. 
Born John Philip Botha, but known since childhood as 'Bakkies' after the Afrikaans slang for 'bow-legged' – something that he left behind as he grew – even in Springbok rugby's land of giants, at 6ft 7ins and 19st 7lbs, Botha towered over most of his teammates. He is one of the most decorated rugby players of all time. 
Part of the 2007 World Cup-winning team, to date he is the only player to have won a hat-trick of both Super Rugby and European Cup titles. Alongside his caps and medals, he has also been labelled a "disgrace to international rugby" and a "thug" among other less kind epithets.
When he agreed to speak to me for this book, I was mildly apprehensive as to how the discussion might go. I needn't have worried. On picking up the phone, he immediately asked about how my family were and how coronavirus was being dealt with in London, and what came through in our discussion was just how truly happy he was with his career and his place in life.
"I went out on my terms. When I retired in 2015, I was offered the chance to carry on playing, and I could have – I was offered an extra year at Toulon. But I was happy to stop. Lots of players don't get the opportunity to decide when they stop playing, so I was lucky. And for me, rugby was part of my life, not my life. So to come back to South Africa, my family, the farming, the butcher business and cut out the sport was what I wanted. I was blessed throughout my career, and so I was by how it ended."
Looking forward to this one. https://t.co/DbZOmSe7xA

— Bakkies Botha (@BakkiesBotha4) November 6, 2020
Botha's international reputation for his confrontational style truly began to take shape in August 2003 in the fallout from a 29-9 defeat to Australia. Post-match, Wallabies hooker Brendan Cannon accused Botha of eye-gouging and biting him, displaying a mark on his shoulder as proof. While the referee missed it and video evidence was inconclusive, Botha was cited and although found not guilty of gouging, he was given an eight-match ban for "deliberately attacking the face".
Eddie Jones, then Australia coach, was livid about the South Africans' actions during this game, which also saw Springbok prop Robbi Kempson suspended for four weeks for hitting Australian No8 Toutai Kefu with a late and high tackle that saw the Wallaby stretchered off the pitch and spending a night in hospital suffering from spinal concussion.
"It's a deliberate tactic from the Springboks and it puts a whole slur on the game. They talked about it during the week before the game. Why else would you talk about it? We're absolutely filthy about what they did. We need to expose them. They really need to have a good look at themselves because that sort of rubbish should not go on," said Jones – though he would later put his ire aside enough to be assistant coach to the South Africa side, including Botha, which won the 2007 World Cup.
Winning rugby's biggest prize didn't do anything to dampen Botha's fire. In April 2009 he received a three-match ban for striking Australian flanker Phil Waugh in a Super 14 match between the Bulls and the Waratahs.
In May 2010, 24 seconds into his first game as captain of the Bulls, against fellow South Africa Super 14 team the Stormers, he smashed head first into Gio Aplon at a ruck, conceding a penalty at the time and then picking up a four-week suspension following a post-match review. 
'He had the biggest biceps in the All Blacks squad, with a 52cm circumference – the same size as Arnold Schwarzenegger at his peak'

In an extract from his new book, Hard Men of Rugby, @MrLukeUpton ??? looks back on the remarkable career of Jerry Collins https://t.co/Sk6922BUnz

— RugbyPass (@RugbyPass) November 15, 2020
Two months later, 29 seconds into the South Africa vs New Zealand Tri-Nations fixture, Botha would strike again, and this time there would be even more severe consequences. Just inside South African territory, Kiwi scrum-half Jimmy Cowan had a box kick charged down by Botha and both men turned to run after the ball. Cowan pulled back Botha's shirt and then outsprinted him. The Springbok waved his arms in protest, but his claims for a penalty were ignored. 
They both continued to chase the ball. The All Black won the foot race, neatly recovered the ball and spun it out to a teammate. Having passed the ball, Cowan fell onto the turf. Botha, just behind him, fell too and, as he was landing, his head connected with the scrum-half hard in the back of the head.
Botha received no immediate sanction for what he did to Cowan. His punishment would follow post-match – a nine-week ban that ruled him out of the entire Tri-Nations. A Botha-less Springboks would finish bottom of the table, with just one win in six games.
The New Zealand coach that day, Graham Henry, thought the ban was light: "He's got a history. He's probably lucky he didn't get more than nine weeks."
Botha expressed considerable remorse at the time: "I sincerely regret the incident. I have let my team, my country and family down and I have done an injustice to the Springbok jersey and what it stands for."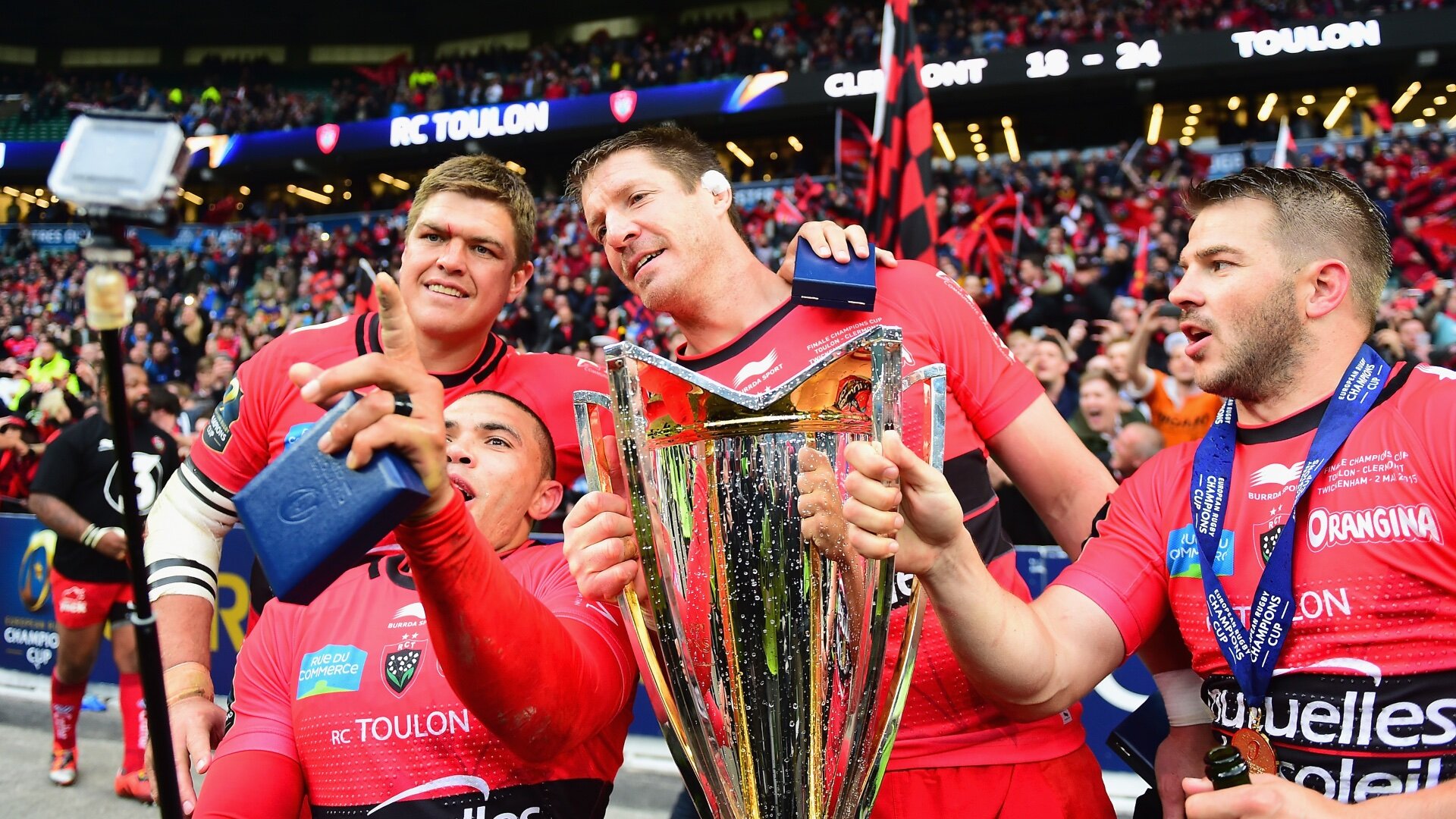 But speaking to French newspaper Midi Olympique in 2020, it was a different story from the big South African when asked if he regretted the incident with Cowan. "No, not a single second. And if I were to relive this situation, I would do the exact same thing," he said.
"That day in Auckland I was battling with Cowan following a kick. I was faster than him. I had passed him and he pulled me by the shirt to slow me down. When I caught up with him ten metres away, I made him understand that I hadn't liked it… I hate injustice."
Botha concluded: "It's not something I'm proud of. I kind of dropped the Springboks that day. And Jimmy Cowan won the mini-battle. But I would react in exactly the same way today… it's still the fault of the No9. They talk too much and know better than anyone how to get you out of the game."
Speaking to me for this book, Botha admits that he reacted stupidly against Cowan. "He did pull me back, but I lost it that day and shouldn't have."
He continues by explaining that the rivalry with the All Blacks was always very keen. "They were always the hardest opponents we faced and there was no better player than Richie McCaw that I came up against. My role was clear when playing against them: make the breakdown brutal. 
Nigel's No1?? tough guy ?https://t.co/E9OOHaHvEr

— RugbyPass (@RugbyPass) October 27, 2020
"If McCaw or any of the New Zealand boys had to take a moment to look out for me, then I knew I was winning. When I played them, I always wanted them to know I was coming for them, and the biggest compliment I ever received was from (South Africa coach) Jake White, who said he could see they had fear in their eyes during the game."
The Cowan incident solidified his reputation as the bogeyman of rugby but, after serving his ban, he would go on to win a further 17 caps for his country, and appear at the 2011 World Cup, though his tournament was cut short after an injury against Namibia in the pool stages. In total, he made 85 appearances for the Springboks across twelve years.
This is an extract of the chapter on South African forward  Bakkies in Hard Men of Rugby, the newly published Y Lolfa book written by Luke Upton (click here).
Twenty hard as nails icons of rugby such as Wayne Shelford, Jerry Collins, Botha, Jacques Burger, Martin Johnson and Sébastien Chabal feature in the book along with other former players like Martin Johnson, Trevor Brennan, Weary Dunlop, Bobby Windsor, Tomas Lavanini, Brian Lima and Norm Hadley.
Comments
Join RugbyPass+ now and be apart of the conversation with all-new commenting!
Join Now