The frank conversation that could just end Dragons' depressing history of losing
When Dragons chairman David Buttress arrived at Rodney Parade in September 2017, he outlined his ambition to turn the region into Wales' best within five years.
"I think that's a very realistic and achievable objective," Buttress said at the time. A few weeks previously then-head coach Bernard Jackman had claimed it could be achieved in three.
Jackman departed last December having overseen five wins in 31 PRO14 games, and this week Buttress was back in the Bisley Stand to announce his permanent successor, Dean Ryan.
It has been a long season, with caretaker head coach Ceri Jones leading the Dragons to a second successive sixth-placed finish in Conference B as the chairman juggled the search for a new boss – his first such appointment – with the off-field uncertainty of Project Reset.
Buttress admits the past 20 months have been testing but insists he is enjoying life at the Dragons.
"I started a business with a mate of mine in a flat with no money. Literally, no money – literally none – for the first year or two," the former Just Eat UK chief executive told RugbyPass.
"Going home and telling your mrs that you've made 36 quid between two of you in the first month of trading, so you've got 18 quid left, and then six months later running out of money as a business and having to find a way to run on fumes.
"If you want to know what tough feels like professionally, that's tough. That's really tough.
"This, of course, is a different challenge but what I'd say is the reason why I enjoy it so much is I can see a way that we build something here that is going to be really different and special in Welsh rugby.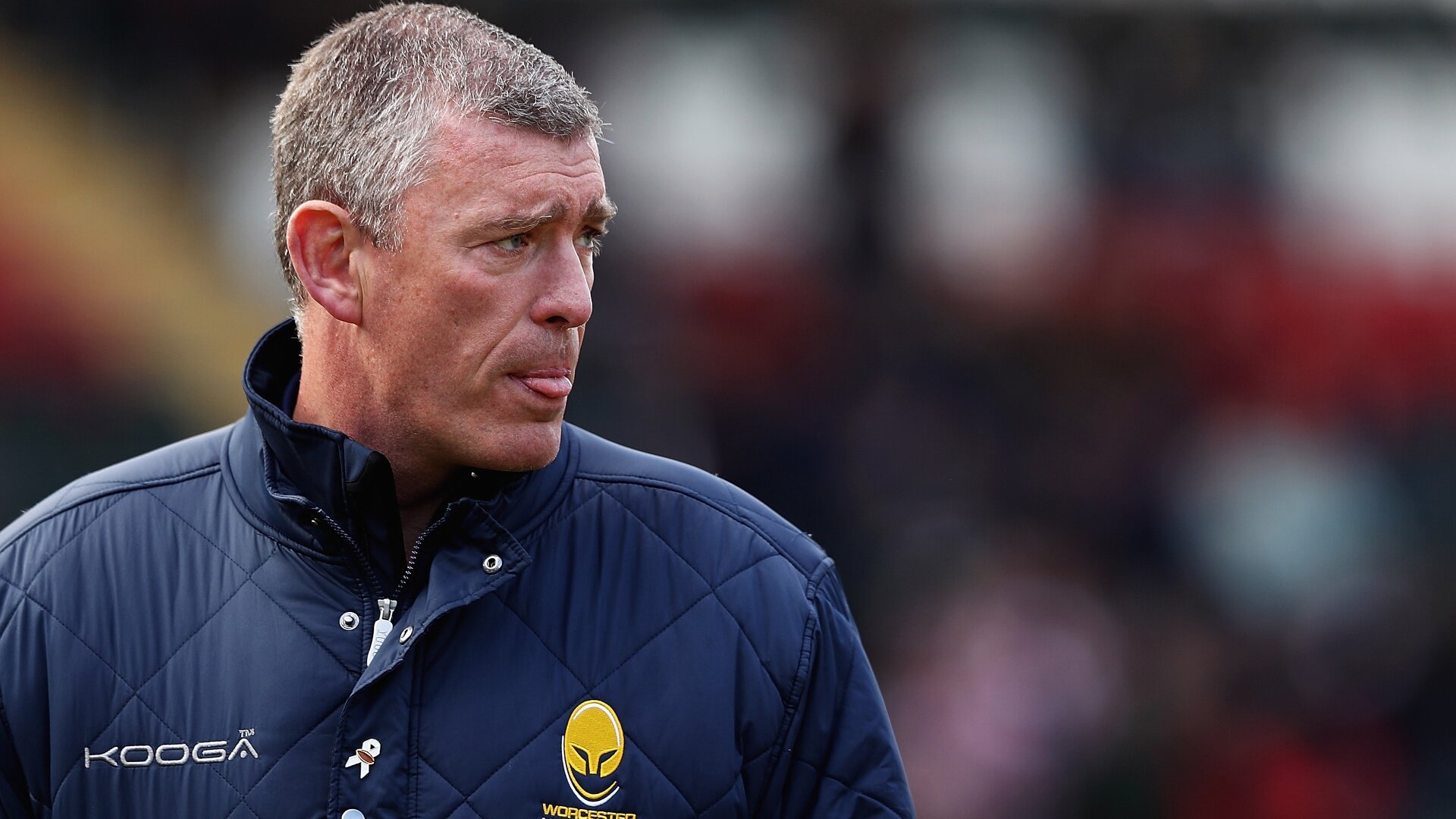 "Is that going to be easy? No. Is there risk in it? Yes, definitely. But I'm hopeful, you know. I think if we all are clear about what we want to do and we all do our jobs well, then I think we've got a good chance."
Tellingly bombast was absent on Tuesday as Buttress sat in an executive box alongside Ryan as the former Bristol, Gloucester and Worcester boss was unveiled as the new director of Dragons Rugby, a position that includes a place on the region's board.
The only timeline offered was the six to eight months that Ryan believes it will take him to understand the challenges faced by the Dragons and what needs to be done to help turn the region with the smallest playing budget in Wales into contenders.
"Dean and I, of course, have actually been through a process together," Buttress said.
"We have actually both had really frank and open discussions about a) what needs to be done and b) how hard it's going to be, and, actually, c) what we both think of how we should go about it.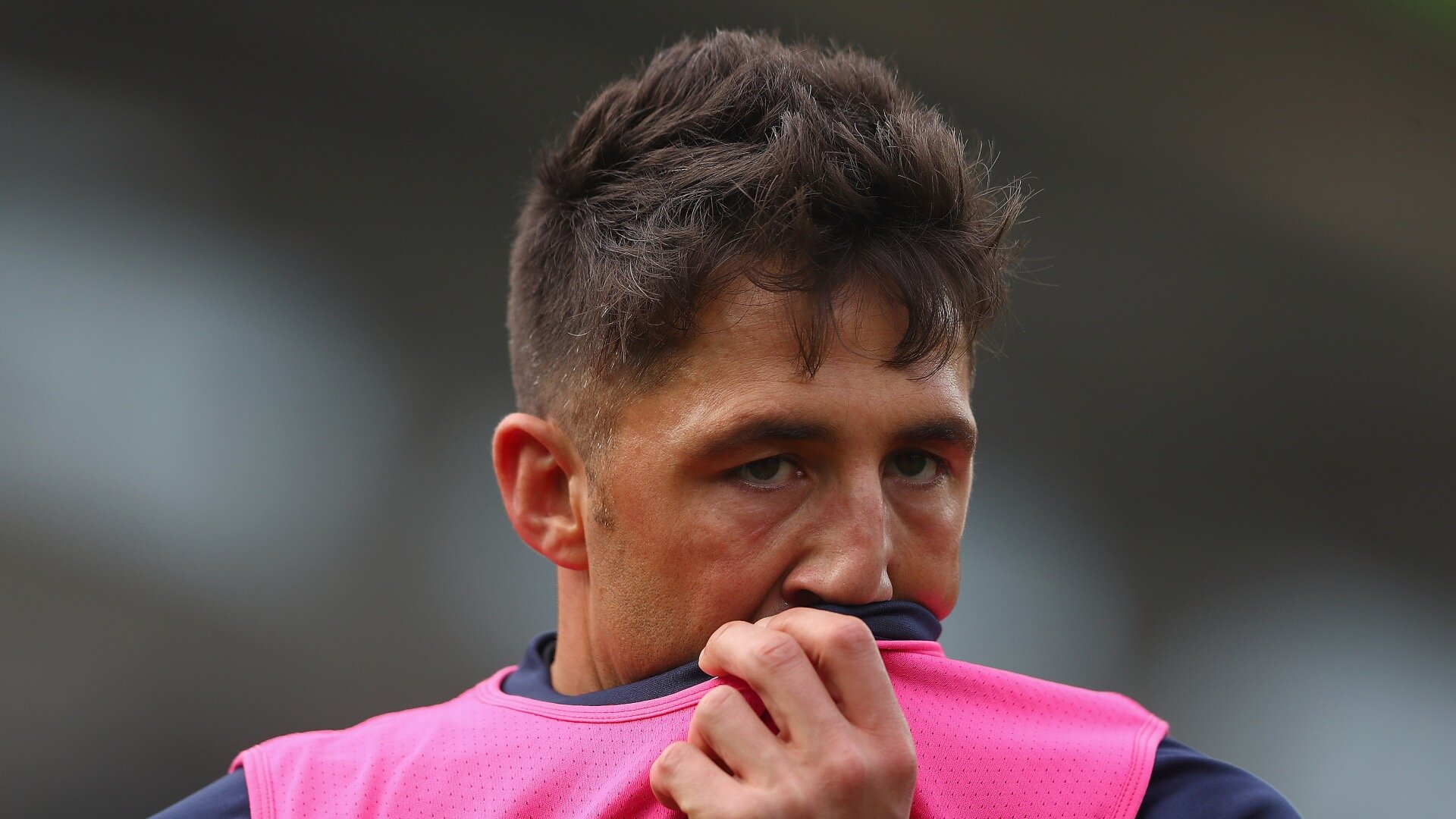 "And so, I think what we have now which we didn't have before is really clear alignment between Dean and I about what needs to get done and in what time.
"And I think that alignment is probably the single most important factor around why this will be a long-term partnership. And I'm sure it will be."
Buttress speaks highly of the work Jackman did off the field while at the Dragons – "often the person that makes the tough decisions isn't necessarily the benefactor of those tough decisions" – but the job facing Ryan in Gwent is stark.
In a disappointing season for Welsh sides in the PRO14, the Ospreys won 12 matches to finish highest of the four regions. By contrast, the Dragons won five games last term and have amassed only 11 victories in the past three campaigns combined.
Ryan inherits a squad that looked thin in key positions before nine players departed at the end of the regular season. He will also be without up to five internationals due to the Rugby World Cup when he begins work over the summer, but Buttress knows this is a long-term project.
"Success is three things for me," he added. "First of all, [it's] that we've built a successful team on the pitch that everyone's proud of.
"That means, obviously, we're winning games and people are enjoying us and how we play. So, we're successful on the pitch and we play in a way that people want to be part of and it feels, to local people here in Gwent, a team that they are standing behind.
"I think the second thing for me – this is probably specific to me – I want to build something sustainable. So, I want to build something that my grankids can come to in 30 years' time and enjoy rugby here because we've built something around the Dragons that is a sustainable rugby entity.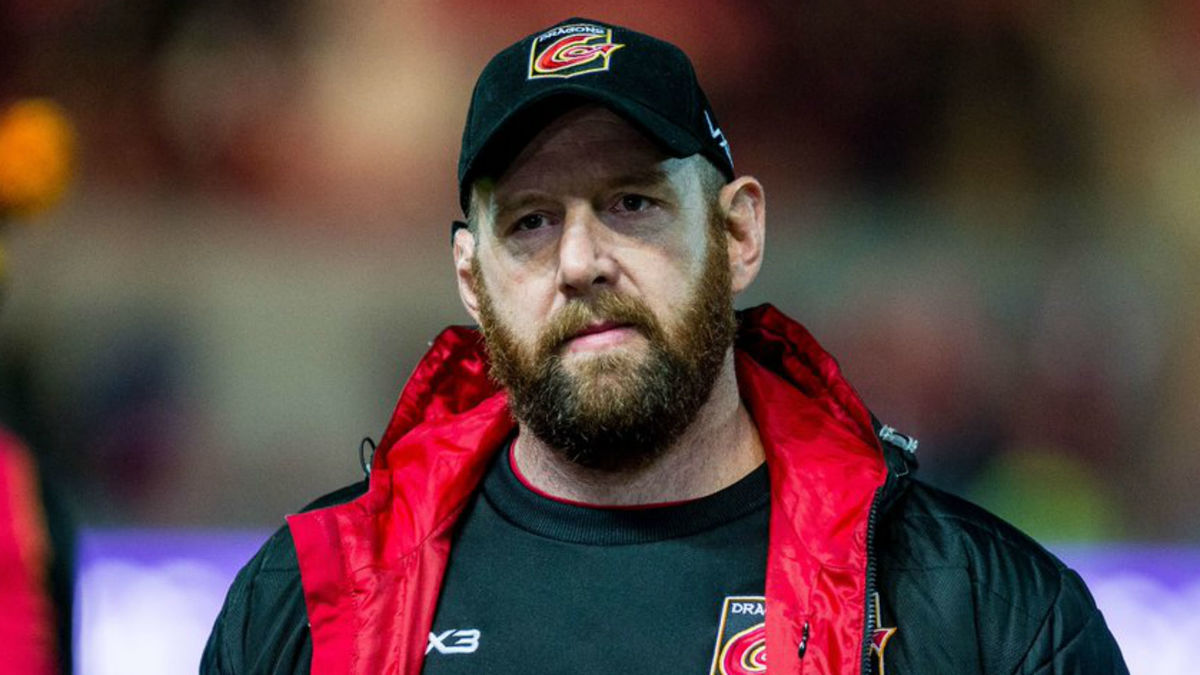 "And what does that mean? It means that it's self-sustaining. So, if everything else changes in the world, we've built a club here that really does just take care of itself and run well from a financial perspective. So, I'm probably most responsible or feel most responsible for that.
"I think the third thing is it's fun. I think people forget sometimes – what business are we in?
"We're in the business of playing rugby and professional sport, and I think it should be fun for both people who work here and people who come here.
"I think sometimes in Welsh rugby we take ourselves a little bit too seriously, so, I think just being light-hearted and having some fun around it is something I'm looking forward to. Because it's great to have hard work but you want to enjoy it too."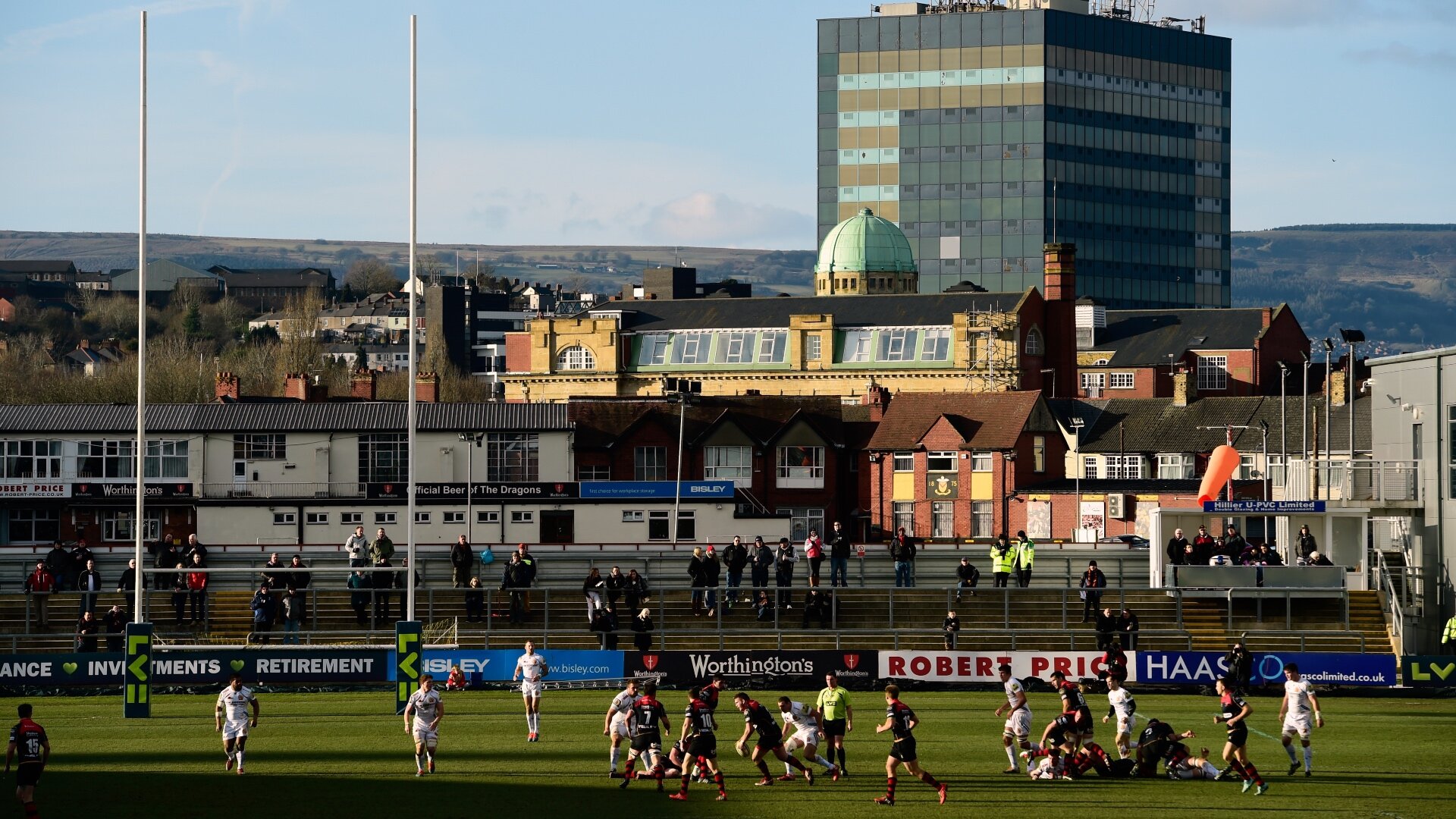 On Tuesday, Buttress reiterated his belief that it would be best for all four regions if the Dragons were independent from the Welsh Rugby Union (WRU), who bought them – and Rodney Parade – outright in 2017.
He has held talks with private investors interested in buying a majority stake in the region but does not believe those need to be concluded before redevelopment work can begin in NP19.
Buttress has long identified development of the north end of the nine-acre Rodney Parade site as a way to generate revenue.
"The WRU has a very long and successful track record of developing various assets," he said. "I think whoever owned this club would want to do pretty much similar things."
Buttress added: "I think what you would have here – which you wouldn't have if it wasn't independent – is you have a hundred per cent focus on making it happen if [the Dragons are] privately owned.
"Of course if it's part of a much bigger group it sits in the priorities alongside other big priorities, whereas around here if it's independently owned as the Dragons, it is the single and most important priority."

Comments
Join RugbyPass+ now and be apart of the conversation with all-new commenting!
Join Now