Richard Kahui has no regrets but 'it would be nice to play even just one more Test'
Calling time on an international career when you've still got plenty of rugby left in you is a tough decision to make.
It's something we've seen more of in recent times – particularly in New Zealand, where a move overseas comes with greater financial support but at the cost of giving up a spot in the All Blacks.
Charles Piutau, at just 23-years-old, decided to head over to Wasps to try to make a better living for his family. Blues teammate Steven Luatua did much the same, choosing to head overseas right when he was coming into his own as a player. He was just 26 when he made that decision.
Whilst some external figures were disappointed at their departures – and the departures of many more – it's hard to question the players' motives. A professional rugby career might last 15 years if you're lucky, so players need to earn the money that's on offer while they still can.
The decision is even more justifiable for many of the Pacific Island players who are often supporting large families.
Continue reading below…
Sometimes there are other factors that come into play – as was the case with Richard Kahui.
A professional career might last 15 years, but that's certainly not always going to be the case. Some players, for one reason or another, aren't going to be able to get quite as much mileage out of their bodies.
The number of players who are retiring during their peak playing years seems to be on the rise, with men like Ben Afeaki, James Broadhurst and Dave Denton all calling it quits well before their time. In those cases, concussion has been the cause.
It wasn't concussion that made Kahui question his longevity in the game – but it was something he dealt with during his career.
"That's the injury that everyone worries most about, the head injury," Kahui says.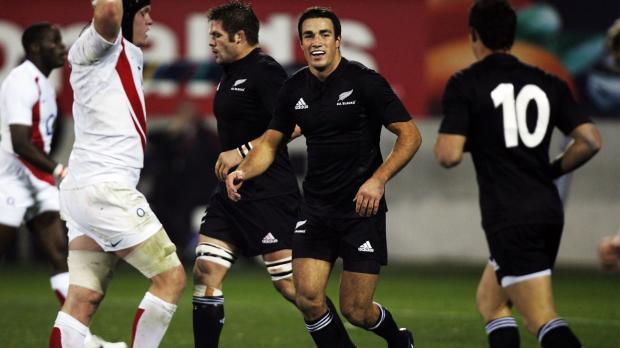 "We've all had a number of concussions.
"I remember getting knocked and just saying to the trainer 'look I'm fine, I'll carry on' and you would just carry on because that's how it was.
"Now there are rules that say you can't, so it just adds a little barrier in the way."
Kahui's head, despite taking a few knocks, was in pretty good shape. His shoulders were another story.
"I actually made the decision to leave New Zealand in 2012," Kahui reveals.
"I'd just dislocated my shoulder [again]. It was shoulder injury number five at that stage. I was just fed up and had had enough.
Scott Robertson will struggle to assemble an @AllBlacks coaching team as strong as this!https://t.co/R5VPwBmW4s #AllBlacks

— RugbyPass (@RugbyPass) November 23, 2019
"My wife Amy and I sat down and we said 'I want to keep playing rugby if my body allows it. Where's the best place to do that?'"
Europe was the most common destination at the time – primarily France.
France's Top 14, however, had 26 matches in the regular season and there were potential European games to factor in too. The hits would be just as hard as in New Zealand – if not harder – which would not have boded well for Kahui's shoulders.
Japan's Top League, by contrast, comprised of a mere 13 games a season in 2012 (excluding playoffs). In comparison to Europe, the players were also smaller and less likely to do any lasting damage.
For Kahui, picking the destination was an easy decision – but actually choosing to leave New Zealand was still incredibly difficult.
"I just wanted to be an All Black as long as I could.
"I felt like I was just coming into my prime playing years. Just after the World Cup, I had a lot of confidence, 2012 was going really well… [then came the dislocated shoulder]."
"When I got injured, that's when I sort of realised it was pretty much over for me.
"I don't think I pulled the eject button too early and I definitely don't regret my decision, but of course it would be nice to play even just one more Test."
Richard Kahui played his final game for the All Blacks at the 2011 World Cup in the final against France at Eden Park.
Shoulder injuries in 2012 and 2013 stymied any chance of further appearances for New Zealand post the successful 2011 season and after the Chief's second Super Rugby title in 2013, Kahui headed off to Japan to link up with Toshiba Brave Lupus.
The 2020 Top League season, which will kick off in early January, will be Kahui's seventh season in Japan.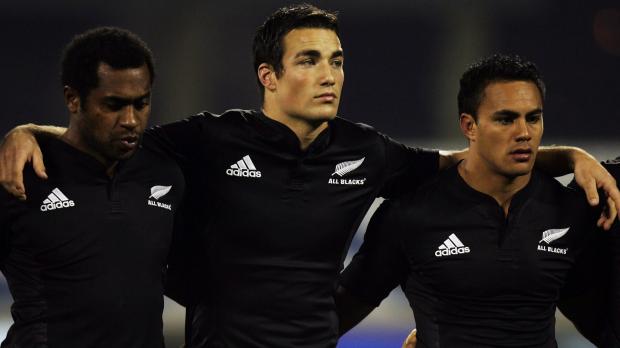 It's been a mixed bag of results for the midfielder – both on a club and a personal level.
Kahui's first three years with Toshiba saw the Lupus make three finals appearances.
In 2013 and 2014, Toshiba were bundled out of the semis by the Panasonic Wild Knights. They went one better in 2015 but were again beaten by Robbie Deans' Wild Knights – this time in the final.
Kahui was named at inside centre in the Team of the Season for that 2015 year.
Results haven't been quite so impressive since, with Toshiba managing 9th, 6th and 11th place finishes.
Kahui hasn't exactly escaped injury-free since he left New Zealand, but his shoulders haven't had many issues. He also took on the role as team captain during Toshiba's most recent seasons – something which severely challenged his Japanese speaking ability.
South African billionaire mining magnate Patrice Motsepe has bought a controlling share in the Bulls in a move which could have significant implications for potential future Springboks.https://t.co/zpawHqLMYc

— RugbyPass (@RugbyPass) November 23, 2019
"I remember last year, when speaking in a huddle I would look across at my best Japanese mate in the team, Yoshikazu (Morita)," Kahui says.
"When I'm talking, he's looking me in the eye and if he couldn't understand what I was saying or he understood what I was saying but it was coming out wrong, he'd sorta just give me a little shake of the head.
"He usually picked up what I was throwing down and helped me out."
Kahui and his family readily embraced Japanese culture, however.
Two of Kahui and wife Amy's kids children were born in Japan and despite Amy and the kids now living on the Gold Coast, Kahui's daughters still embrace their early years in Japan.
"When my daughter goes to school it's quite funny because she always says to everybody 'I'm Japanese, I was born in Japan, I'm Japanese' – but with curly blonde hair and blue eyes, she doesn't look it."
Despite the fact that Kahui is able to get back to Australia every few weeks during the season, splitting the family up understandably hasn't been easy and you get the feeling that Kahui won't be spending too many more seasons in Japan, away from his wife and kids.
Could a return to New Zealand and the All Blacks ever be on the cards then?
"I've been asked pretty much every year I've been here to come home," Kahui reveals.
Perhaps one more year with Waikato's mighty Mooloo could be on the horizon in the future.
This is the third in a three-part series on Richard Kahui – his life before, during and after he achieved his dream of becoming an All Black. Catch up on parts one and two.
WATCH: Former Waikato coach Warren Gatland will be linking up with the Chief next year to coach the Super Rugby side.
Comments
Join free and tell us what you really think!
Join Free