Cian Kelleher's massive, potentially career defining gamble
Cian Kelleher is a wanted man in Dublin. He's scoring tries, three in his last five appearances. He's in rude health, too, his Saturday start in the Challenge Cup win over Sale his sixth in Connacht's last half-dozen games. That's the type of run, though, that will be harder to come by at Leinster after he re-joins them next summer.
Heading back across the Shannon is an understandable decision in a number of ways. Dublin is the family home. His younger brother is even part of the Leinster academy set-up. But the rugby transition will be most interesting.
At Connacht, Kelleher has become a big fish in a small pool. Starting 35 matches in two-and-a-half seasons despite hamstring tears, quad tears and a syndesmosis problem that requires surgery to rectify is no mean feat.
His succession of coaches all warmed to him. Pat Lam, Kieran Keane and lately Andy Friend. They each had no hesitation pencilling him down on the team sheet when he was fit and available.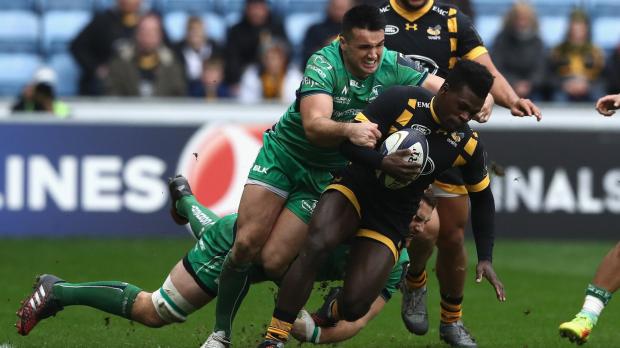 Kelleher's excellent form has seen him start 13 of Connacht's 18 matches in 2018/19, and take part in two more off the bench. That's hectic activity. However, he will soon become a small fish in the big Leinster pool.
He won't be short some initial action. The demands of the World Cup in Japan will see Leinster denied star backs, freeing up selection slots in the opening rounds of next season's PRO14. A chance to impress. A chance to make a positive first impression. But there are no guarantees after that. There's simply too much competition for places.
Such is their depth, Leo Cullen is in the habit of sharing around his team's back three jerseys more frequently than happens at Connacht. For instance, Adam Byrne, who provided the bonus point try on Saturday against Toulouse, was the only one of eight back three players to start two of the three Christmas/New Year games.
Ten different players in total have worn the No15, No14 and No11 shirts in this season's 18 matches and only two have made it into double-figure starts, Jordan Larmour and James Lowe each having 10 selections.
It emphasises how Kelleher will have to take his chance when given it or else face frustration down the queue back at the club who were unwilling to endorse his potential three years ago.
A one-year development contract was all the Cullen regime were offering, small beer compared to the fully professional deal Connacht tabled. Going west was a no-brainer, a switch happily rubber stamped by IRFU chief David Nucifora who believes movement between the provinces is a positive for Irish rugby. Coming back east, however, is a far trickier proposition.
Not that players who join from Connacht don't succeed at Leinster. They very much do. Sean Cronin and Robbie Henshaw are figureheads for traffic successfully coming across the M6. But there are cautionary tales regarding Leinster natives who leave Dublin, make their name in Galway and are then attracted back to the capital city's brighter lights.
Mick Kearney left Leinster to earn his stripes at the Sportsground, but he hasn't made a single European appearance in his four seasons back at Leinster. Fionn Carr also struggled for notice in the matches that mattered most when he returned from Connacht to his native province.
His dancing feet – just like Kelleher's – had many admirers, but there were only two runs off the bench in Europe during his two seasons back at his local club. This frustration resulted him in re-signing with Connacht and enjoying three more years in Galway before stepping away from the pro ranks.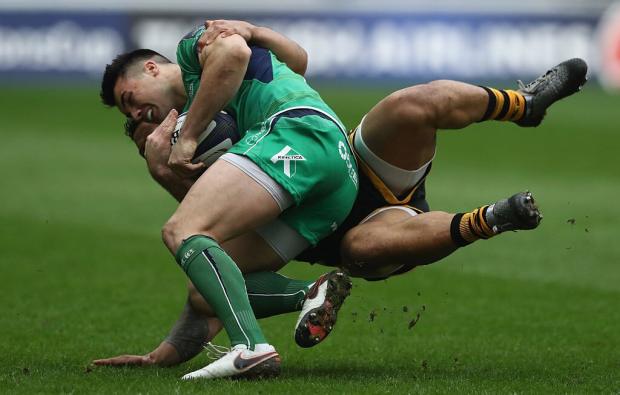 Carr's Leinster misfortune is a salutary story worth not losing sight of, but there is hope Kelleher can be a more successful fit. Injured Fergus McFadden is 33 next birthday. Despite scoring against Toulouse, Dave Kearney isn't the same consistently durable force at 29 that he was when winning a 2014 championship with Ireland in his breakthrough season. Meanwhile, overseas signing Joe Tomane, another long-term injury absentee, doesn't appear to be in the same class as the runaway Lowe, the Kiwi who quickly became an RDS crowd favourite after signing.
Kelleher will attempt to become similarly popular now that his transfer home has been agreed, cordially concluded business that suggests a thaw in previously icy relations between Leinster and Connacht.
There was great angst in Dublin when Kelleher was whisked west in 2016, the accusation being that Lam had poached someone they felt sure they would be keeping hold of after initially developing him in their academy and capping him at senior level.
That row, though, was mild compared to the infamous December 2012 tête-à-tête that remains the stand-out example in how these provinces haven't seen eye to eye regarding player movement.
The then Leinster boss, Joe Schmidt, believed Connacht's now ex-CEO Tom Sears had misinformed the public when commenting on Leinster's approach to sign Mike McCarthy. He also refuted a claim that the second row's switch to Dublin wouldn't benefit Irish rugby, instead insisting McCarthy would benefit from playing regularly with fellow Irish internationals at Leinster.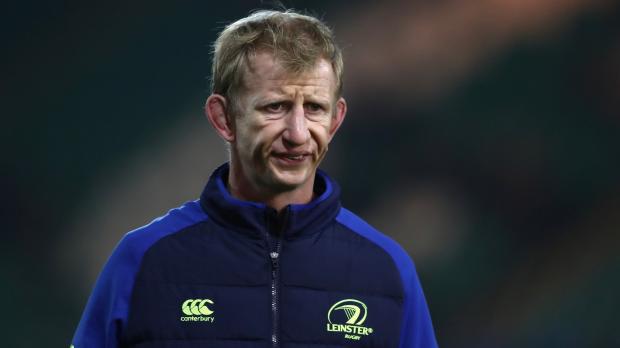 Sears wasn't having none of this, quickly volleying back the verbal grenade. 'It's interesting to note that he [Schmidt] sees these actions as good for Irish rugby. We would take a very different view that the constant targeting of our senior players, if allowed to continue, will have a detrimental effect on the IRFU's desire to see four strong provinces representing Irish rugby and producing players for the national squad.'
It's an interesting debate that can be applied to Kelleher. Will joining Leinster enhance the 24-year-old's international prospects or would his Ireland aspirations be better served in the long-run by staying at Connacht where he is now enjoying his richest vein of form yet?
Kelleher first came onto the Ireland radar in May 2015, making an appearance off the bench in the exhibition match in Limerick against the Barbarians just a few weeks after he had made his Leinster PRO12 debut and featured in an All-Ireland League club final with Lansdowne.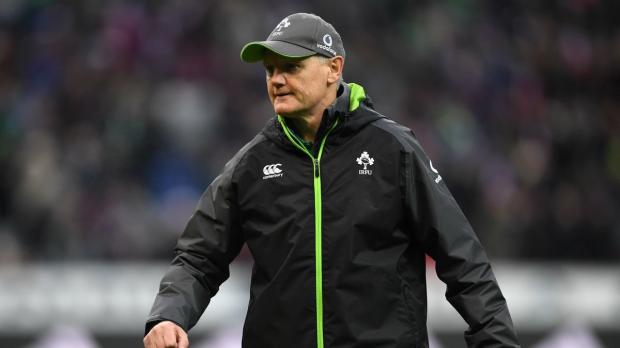 'He's an extremely gifted player,' enthused Les Kiss, Schmidt's Ireland assistant in the early years after the New Zealander was promoted to the Test ranks from Leinster.
'He can play full-back, on the wing; he can cover centre if you wanted him to. He's a player of excitement and it would be great to see him up against (Joe) Rokocoko; it's in the spirit of the Barbarians, to have some of those guys on the pitch. From that perspective, it's not just about now but it's also about the future.'
It's a future that developed minus Kelleher. Back three Connacht players have been capped on his watch. Tiernan O'Halloran secured a half-dozen selections along with a single run each for Matt Healy and Niyi Adeolokun.
But Kelleher hasn't yet made that same leap. Instead, younger talent such as Jacob Stockdale and Larmour has accelerated into Schmidt's back three plans in recent times, leaving the soon-to-exit Connacht winger with much to do if he intends to catch up on these newer models.
Regular selection at Leinster will be an imperative and how he fares in managing in the lengthy queue will intrigue.
LEINSTER'S BACK THREE SHIRT SWOP 2018/19
10 starts – James Lowe, Jordan Larmour
9 – Adam Byrne
7 – Rob Kearney
6 – Dave Kearney
3 – Hugo Keenan, Fergus McFadden, Joe Tomane
2 – Barry Daly
1 – Rory O'Loughlin
Comments
Join free and tell us what you really think!
Join Free