'The longest NFL field goal is probably 60 yards and that is also very doable with a rugby union ball'
There are just two more weeks to go before former Springboks out-half Derick Hougaard faces an intriguing sporting moment of truth near Pretoria. Effectively retired from elite rugby since 2012 due to injury, he is looking to sufficiently capture the eye of American football scouts and take a confident first step towards an NFL career just a month shy of his 38th birthday?
It was a decade ago when the gridiron sport briefly flirted with him, a pre-season trip to Miami with Saracens generating interest that fizzled out some months later when he did his Achilles at Wembley.
That severe injury against Leinster marked the beginning of the end for a composed operator whose attempt to have one more season back with his beloved Bulls was dashed by the loss of too much elasticity and power in his foot.  
Now, though, Hougaard is looking to adventurously change tack. He has done his research, knows that the likes Adam Vinatieri was still kicking at the age of 47 in 2019's NFL with Indianapolis.
So when talent placement group World Wide Scholarships set up camp on December 14 for four days in South Africa, he is hopeful he can do enough to be at the head of their recommendation list when all is said and done four days later on the 18th.  
RUGBY TALENT– IT'S TIME FOR TOUCHDOWN! #WWSScoutCamp is being held at Camp Discovery, Pretoria, South Africa in December & is looking for talented rugby players with a dream of playing American Football!
Rugby/American Football dates: 16-18 December 2020 https://t.co/08Ms0dqW43. pic.twitter.com/yRryMRVHvd

— WWS Scout Camp (@WWSScoutCamp) November 12, 2020
It was early November when word leaked out that Hougaard would be a star name try-out at the gathering that claims to have lucrative opportunities on offer. He has been busy since, venturing down a rabbit hole into the science of kicking an American football compared to a rugby ball, wearing the NFL uniform and building up the specific fitness necessary to kick in that sport. 
He's loving the adrenalin rush. "In fairness, the reaction has been crazy," Hougaard told RugbyPass, reflecting on the sudden interest in him all over again. "I have never done so many interviews in my life. 
"The way my career ended, I didn't get to play my last game in South Africa. Some people ask me every time are you going to play one more season, you're still young enough? They don't know the seriousness of the injury. 
"But the reaction has been crazy and has put more pressure on not to make it but after getting into this position to really try and do your best, do your attention to detail and understand the sport as well, not rocking up and just kicking the ball. It has been overwhelming the support the people have given. I imagine if there is a small sliver of hope of making it, a lot more South Africans will watch the NFL."
It is quite curious how American football franchises have never really looked to recruit from rugby, a sport where there is so much kicking done with a similarly oval-shaped ball. It's a conundrum that has played on the mind of Hougaard in recent weeks while he puts in the hours to get himself in ship shape.  
"That's a great question. There was a South African guy way back (Gary Anderson), he played for the Steelers and made their all-time team but I didn't even know about him. Naas Botha tried it out and then there were one or two guys, but it's funny that a guy like Dan Carter or Jonny Wilkinson, the best in their eras, didn't dabble.
"The way that I'm thinking and the way that I'm working with WWS, I realise that you need to have the right contacts first and foremost, guys that know the guys to get you to a trial which isn't easy. 
"It's an interesting question why (more rugby) guys haven't tried it. Maybe they feel when they finish their career at 35, 36 and they do it on their own terms that maybe they are over their best and they don't want to see if they can do it in American football.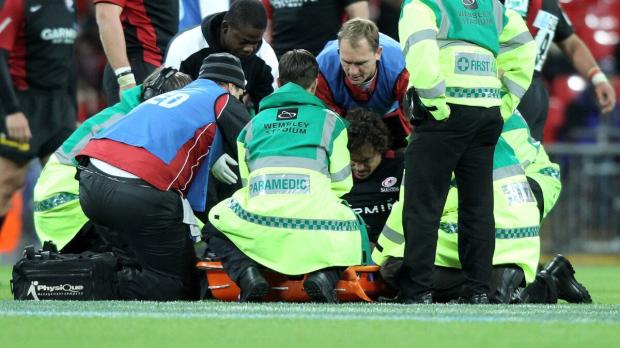 "What WWS are doing now with their trials, probably in a year or two you will have a real good idea on how rugby union kickers compare to the NFL kickers. In my mind, if I was growing up in the US, you'd rather be a guy who'd be the quarterback or who'd run with the ball or be the blocker.
"They don't really focus on kicking that much which in rugby union you really focus on kicking the ball from a young age. You should have a head start on an American guy who probably only starts kicking when he is 16 or 17. In two or three years, you'll have a good idea of what the difference is in the talent."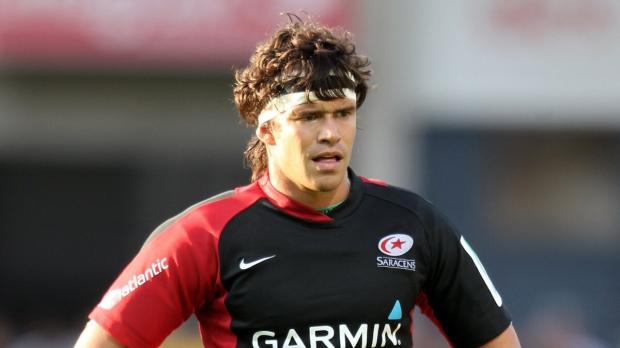 The ex-Bulls, Leicester and Saracens talisman has quickly drawn some of his own conclusions on what is required. "I have done a lot of research on the way they kick the ball and it's similar to rugby union but the ball is different, the sweet spot is a lot smaller and the ball is smaller. 
"There is a lot of guys that kick it around the body and get a lot of distance and then there are guys who are like (Leigh) Halfpenny with his pretty straight behind the ball. They also get the distance and they are a little more accurate. 
"It's just finding the balance, like Jonny Wilkinson who was more 45 degrees which will make it more difficult for the blockers to get to you or to block the ball. But you need to see where you get the most distance from and you need to replicate.
Miami?? #tb pic.twitter.com/WaEC3Zxdvi

— Jacques Burger (@Nabasboer) July 2, 2020
"If you want to be a good NFL kicker you need to do it 100 out of 100 times the same. It's not about changing your technique, it's just about moulding it in the right way that you get the best result out of the ball.
"A lot of reading I have done is about how it is 70 to 80 yards when you kick the ball out of the hand as a punter. That is very doable with a rugby union ball, but it will be different with an NFL ball, how the ball bounces and getting the ball out of bounds. You spend a lot of time on tactical kicking in rugby and if you can find a midway you can use it as a weapon as well in the NFL.
"Also, the longest field goal is probably 60 yards and that is also very doable with a rugby union ball but we will see. Kicking off the ground you will have different places you will think you have to connect to get the most distance, to know where the sweet spot is. 
"I'm probably 20 per cent of when I was playing to be brutally honest," he added when asked what he fitness levels currently are compared to when playing professional rugby. "I have started and done a little bench press and the body is sore. We'll see if muscle memory is a real thing, I'll let you know. 
"There will be a bigger emphasis on leg power and your core and your glute etc than your fitness. You obviously need to do a little bit of cardio but you don't need to be fit to play 80 minutes. You might be playing just four minutes in a game.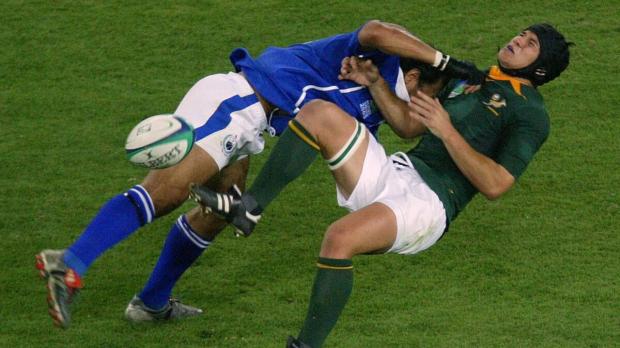 "It's literally getting the mechanics of the way you swing your leg and the power of your glutes and quads etc to get that as strong as possible, doing a lot of stretching so you can get your leg through the ball as best you possibly can and get your body through the ball as well. 
"I always tell the guys if you weigh 100kgs and you put 100kgs through the ball it just makes sense that the ball travels further. It will be a lot of attention to detail more that it will be to really get fit."
With rugby a professional sport that is only 25 years old, Hougaard reckons it's way behind in general terms compared to the long-established paid American sports, but he is tickled that such a high premium is placed on the specific task of kicking.
"Looking at the bigger picture as a rugby coach it will really serve well to see the different styles of kicking. It is lucrative. When you talk about the NFL, there are a few kickers who earn up to $1.4million, which is a lot of money for one skillset. 
"They earn twice that of a (top) rugby player that plays 80 minutes, so to do that and get paid for it is obviously attractive but you should have that mindset that you really want to go do it for the fun and to be competitive and if you get paid for it, it will be a bonus. It won't be there first thing on the mind when you go over there. 
— Derick Hougaard (@DerickHougaard) July 3, 2020
"They [WWS] are looking for young guys who want opportunities. I'm a lot older but I will hopefully get a trial after December 18. Some of the (NFL) punters are about 45 so if you look at that I probably still have another five years."
Giving it his best shot is most important to Hougaard. "It's more for my kids, just to show them to never give up. It is a long shot, we don't blank the fact that it is not going to be easy and to get the body fit again and strong is also not going to be an easy feat. But even if you don't make it you can at least show the guys that it's never too late to try.
"That transition of being a player to real life, I always tell people it's a tough one. To get a new passion is quite tough. Mentally it was tough as when it happened I wasn't ready. 
"When you finish you go from earning £100 to earning £0 and then going into your savings, you're literally just making yourself worse so you need to get some cash flow leading into that. You need hours in the corporate world, but you also need to do something that excites you to get up in the morning.
"Covid happening wasn't part of the plan either. I was starting a kicking school and everything was almost up and running. That will be a way of not just giving back but also of continuing a passion and it will give that real nice feeling when one of your students make it to the top or do really well. 
Transformation is coming to a town near you. Everybody have the right to high level coaching. Let it be blessed in Gods name. ?? https://t.co/dnGsHQrHWZ

— Derick Hougaard (@DerickHougaard) October 24, 2020
"Looking back, I don't think I have any regrets," continued Hougaard about a rugby career that ended prematurely. "I have been involved in winning five Currie Cups in South Africa when the Currie Cup was really huge. Won the Super Rugby three times with the Bulls, with Leicester Tigers we played in a Heineken Cup final and with Saracens, we won the Premiership and played in a Heineken Cup final. 
"From that point of view, I don't think I can ask for anything more. I have always been in clubs that have been really professional and every year they competed for the cup. My only regret is in 2007 not going with the team that won the World Cup. After we won the Super Rugby I really felt a little hard done by that I wasn't with the Springboks in France.
"Then obviously the disappointment of the way it ended at Wembley is something that some nights keeps you awake a little bit. It wakes you up with a cold sweat, that you were struggling to put on your boots, struggling to get on the field to play your last game. 
"It [the American football camp] feels like a bit of unfinished business but I would just go on my knees and feel blessed for the career I had and the players and friends I made playing this wonderful game of ours."
End of an era for @Saracens
A club that has given many people so so much. The best 3 years of my life and lifetime of memories but more importantly, friends.
People can say what they want. Until you are in the circle you will never truly know.

— Jim (@jimhamilton4) September 27, 2020
Comments
Join free and tell us what you really think!
Join Free