The unlikely secret to Jimmy Gopperth's longevity
Jimmy Gopperth will celebrate his 40th Birthday in June as he attempts to help new club Leicester defend their Premiership title but while he has more rugby miles on the clock than most, it is nothing compared to the number he is putting on his car to satisfy the other sporting passion in his life.
Kiwi born Gopperth switched from Wasps to near neighbours Leicester in the summer but it didn't take him any nearer the British coast where he spends as much time as possible catching waves on his beloved surfboard which he believes has allowed him to stay impressively fit and competitive.
When he can, Gopperth drives to North Devon, South Wales or Bristol to surf and given his need for a seaside location you would have expected him to have targeted Exeter as his next rugby port of call.
Instead of Exeter's Rob Baxter on the line offering him a new challenge it was Steve Borthwick, the Leicester head coach, who made the call that saw Gopperth take his outstanding skills set from Wasps to Mattioli Woods Welford Road where he plays Newcastle today.
So, why is surfing such a key part of his rugby career? "Because I surfed all the time when I was young it gave me balance, real core strength and also shoulder stability," explained Gopperth who has also ben a fan favourite at Leinster and Newcastle.
"I would be surfing all the time. Obviously, it's a little harder in the Midlands to find some ocean because it's about 2 hours 45mins to the South Wales beaches to get some waves. Surfing just trains my little muscles all around because you go to the gym and you just train your main core muscles. All the little muscles I used to get from paddling all the time has really helped my body and core strength.
"I surf in South Wales or go to Croyde Bay (in North Devon) and I've had a couple of trips to that Bristol (artificial) Wave. There are some guaranteed waves there. So I try to get there as much as I can.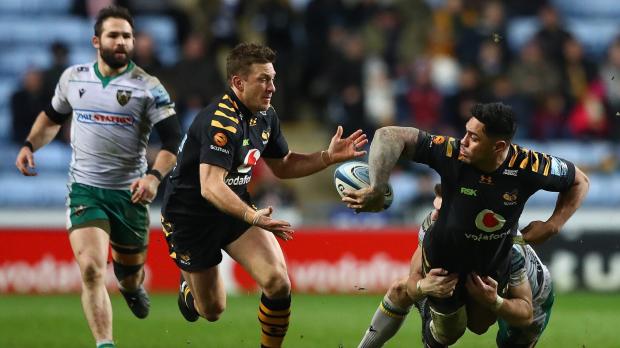 "I have also invested in a hot tub at home. I love the heat now and I stay away from those cold pools now because it's not good for my old joints. But anything to do with heat I'm in there all the time. So I'm always in the hot tub stretching and making sure my body's ready go for the next day."
Gopperth's Premiership career has put him fourth in the list of all time top points scorers with 1705 and that will increase as his right boot will be needed by Leicester who are unlikely to be able to pick Springbok goal kicking No.10 Handre Pollard until the end of the year due to injury. Gopperth had a momentous 2017 helping Wasps finish top in the regular season and reach the Premiership final where they narrowly lost to Exeter 23-20 in extra time. He was named Aviva Player of the Season, won the Golden Boot for most points and picked up try of the season as well.
Now, at 39-years-old – he turns 40 on June 29 – most players would be looking for a new career but Gopperth is at a club that also features fellow 39-year-old Richard Wigglesworth along with 35-year-olds Dan Cole and Chris Ashton. Borthwick knows the Tigers need experience to help their outstanding crop of young players negotiate the demands of professional rugby.
Gopperth, born in New Plymouth, suffered a serious anterior cruciate ligament injury in 2018 but bounced back with typical enthusiasm and said: "I had a good sit down with Steve (Borthwick) and was really excited about their journey and where they're headed. They're defending champions and were very impressive last season. I was excited to join a group that is chomping at the bit to win things.
"I am a young Tiger – I've only played one game! I obviously look after myself and I have a good balance between rugby, life and loads of golf which keeps my mind at bay! I think that's the key when you get a bit older – having that really good balance.
"When I was a young kid just coming in, when I made my debut in Wellington, I sat on the bench and didn't start a game for 2003 and 2004. I just sat there and got a little time here and there, but I learned off all the older guys every day. They didn't even have to come up and talk to me. I'd just be watching how they play. If you take away all that experience in your team, who have the young guys got to learn off? Not the same just learning off coaches. You've got to have experience within your team otherwise everyone is thinking the same. You've got to have people that think differently as well to grow people's abilities.
"I have still got the desire to succeed and I still really want to win things. I still wake up every morning really wanting to train and play. My body is still feeling really, really good. Age is just a number and if I can still put performances in to help the team then I'm going to keep going until the wheels fall off! One thing that age brings is experience on the field. I've seen enough things to help people but it's the young guys that give me the fight. When I train I have the mentality I want to be the best and the young guys are pushing me. That burning desire to win and perform keeps you young.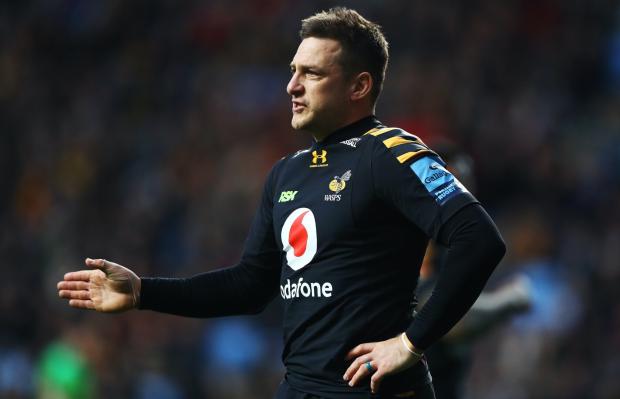 "There's a brilliant dynamic to the Tigers squad. There are a lot of young players coming through and some of them have got international recognition on the back of it. A lot of those guys are really good mates and you can see that in the way they train and play and the way they are off the field. Everyone here gels really well, no matter how young or old you are. That's the beauty of the environment – there are no egos. Everyone is looking for the same thing. There is a core group of young players leading this team and they could be Leicester Tigers heroes for the next 10 years.
"On the field I pride myself on my work rate and my ability to find some space. And then I'm trying to mentor some of the younger guys and if I can let my experience rub off on them and help them become better players and people then I'll have done my job.
"The day I don't enjoy it will be the day you don't see me on the screen."
Comments
Join free and tell us what you really think!
Join Free