I've given Raynal plenty of stick but he got this one spot on - Andy Goode
I've given Mathieu Raynal plenty of stick over the years and there were a fair few calls in the latest Bledisloe Cup encounter that could warrant criticism but the controversial ending to the game isn't one of them.
The ball-in-play time is a hot topic in rugby at the moment, with time-wasting something I think everyone wants to see being clamped down on, so I think he was spot on to give Bernard Foley the hurry up and penalise him when he was repeatedly ignored.
In truth, it was poor game management from Foley, who had been outstanding up to that point. He could've taken longer to get the ball in his hands or kicked to touch and taken time to form the lineout but you can't take no notice of the referee when you've got the ball in your hands.
As a fly half, I've been warned hundreds of times by referees for taking too long but I wasn't penalised because I listened and booted the ball into touch. The referee is always right and play to the whistle are things you learn as a kid and Foley simply fell foul of that.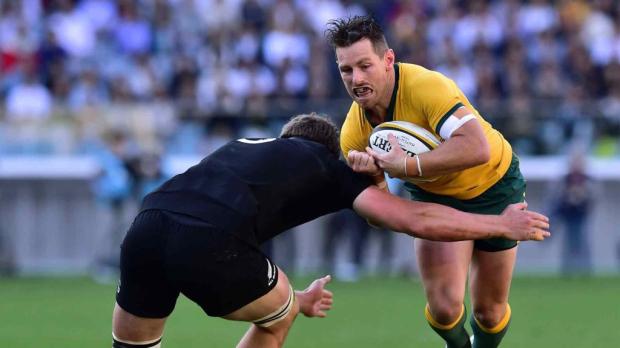 It's natural that the amount of time you take to kick to touch is going to come under greater scrutiny in the final moments of a game when you're in the lead but I've watched the game back and he did definitely take longer than he had been doing previously.
The fact that his team-mates can be seen shouting at him to get on with it in the background just adds to the sense that he was playing with fire.
The Wallabies can't have it both ways when it comes to time either and they certainly took advantage of knocking over a quick conversion after one of Andrew Kellaway's tries to reduce the chances of Raynal checking for a forward pass.
As with all aspects of refereeing, all players, coaches, fans and everyone else in the game want is consistency so the hope is that other referees do the same if a similar situation presents itself in the club or international game this weekend.
There was certainly inconsistency in Raynal's adjudication of the scrum and breakdown in that match, to put it mildly, and his decision to only give Darcy Swain a yellow card for his hit on the leg of Quinn Tupaea was really poor.
TMO Ben Whitehouse drew Raynal's attention to the incident but, without following the normal procedure and consulting with the TMO and assistant referees as to the appropriate sanction, he just brandished a yellow.
That was as clear a red card as you can get and up there with the worst incidents I've seen on a rugby field in recent years. It was clearly deliberate and has left Tupaea facing around nine months out with a ruptured MCL and partial ACL tear in his left knee.
World Rugby are doing their best to protect players from such acts and outlawed the crocodile roll after Jack Willis was horribly injured in less deliberate circumstances not so long ago. Not to put too fine a point on it, hopefully Swain has the book thrown at him.
In terms of time-wasting, I know it's something World Rugby want to cut down on, and we've seen directives issued on water carriers for example, so it remains to be seen whether we see more examples punished in the coming weeks.
I don't think you can put a shot clock on kicks to touch, in the same way the Top 14 does on attempts from the tee, and the only way you can really achieve complete consistency is to go down the route of the timekeeper stopping the clock in all instances when the ball is dead.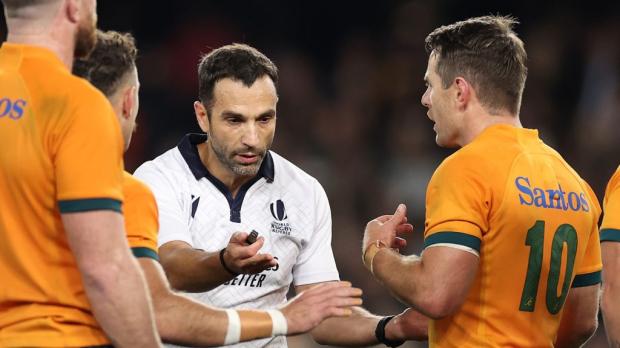 It's perfectly reasonable for the referee to be entrusted with having a feel for the game and keeping the pace up. It's even more reasonable to expect players to listen to him. Foley didn't and Australia paid the price.
It's a shame that one decision is attracting so much attention at the end of one of the most absorbing Test matches I've seen in a hell of a long time but Raynal got it absolutely spot on in my opinion.
Whatever your opinion on that time-wasting call, and most with Australian connections are certainly spitting feathers, the one certainty is that the man in the middle isn't going to have it any easier when the re-match takes place at Eden Park next weekend. Over to you Andrew Brace!
Comments
Join free and tell us what you really think!
Join Free