The RugbyPass Super Rugby End-Of-Season Awards
A panel of RugbyPass writers have come together and brainstormed a series of fictitious awards as their way of celebrating the best (and worst) of the 2019 Super Rugby campaign.
Our writers – Alex McLeod, Tom Vinicombe, Nick Turnbull and Mike Rehu – give their opinions on who has been Super Rugby's MVP, rookie of the year, most improved player of the year, coach of the year, best signing, worst signing, their pick to win next year's competition and more at the end of this season just gone by.
MVP
Alex McLeod: Ardie Savea (Hurricanes)
There's no two ways about it – Ardie Savea was undoubtedly the best player in Super Rugby this year.
His energetic, robust style of play was unmatched throughout the entire campaign, and the value of which he has within the Hurricanes set-up is immeasurable.
It's a sentiment that back-to-back-to-back Super Rugby champion coach Scott Robertson agrees with, and with competition-leading stats for flankers, such as 842 running metres, 47 tackle busts and 13 pilfers, it's difficult to disagree.
If he can provide the All Blacks with performances like that in Japan later this year, then the rest of the rugby world should be scared. 
Tom Vinicombe: Melani Nanai (Blues)
Melani Nanai was probably one of the main reasons that the Blues were actually able to threaten opposition sides.
Nanai was the competition's top metre-eater and also ranked in the top five for carries, offloads, and defenders beaten. The Blues may not have won many games, but Nanai certainly did all that he could to keep them in matches that they probably should have had no shot of winning.
His departure for Worcester will leave a huge hole in the Blues' backline – and it's made only more depressing due to the fact that this was probably Nanai's breakout year. He's been good before, but never as consistently as he has been in 2019.
Mike Rehu: Pablo Matera (Jaguares)
Ideally for me the MVP should come from the champions and Scott Barrett would be my pick for the most outstanding player from the Crusaders.
But with the absence of 'the Rolls Royce' at lock last weekend, I am going to go for Pablo Matera, who has been quite extraordinary this year.
Like Tomas Lavanini, the two of them have stopped getting carded for overzealous play, channelling their energy into the right stuff.
For a scary, rawboned loose forward he has a full palette of skills out wide with chip kicks and deft off loads that really had the Crusaders on their toes.
You can tell he is scared of no one and his belief and certainty will be important at the World Cup with big pool games against France and England for Argentina.
Nick Turnbull: Pablo Matera (Jaguares)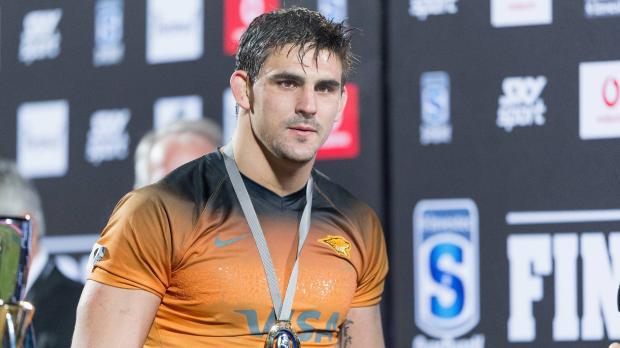 Seldom is a player selected man-of-the-match from the losing side, yet I thought the Argentine flanker was not only man-of-the-match in the 2019 Super Rugby final but the Most Valuable Player of the 2019 Super Rugby Season. His performance against the Crusaders was statistically the most dominant by a forward in a Super Rugby final.
Yet his performance in Christchurch was consistent with his 2019 season overall. Matera averaged 4.5 meters gain per run, offloads, scored six tries this season, tackles at about 92 percent, can affect a turnover and is a fairly disciplined player despite attracting two yellow cards this season. His Super Rugby season has been nothing short of exceptional and I question if the Jaguares could have made the 2019 final without him.
That is with no disrespect to the Jaguares – as a unit they were superb in 2019, but take Matera out of the puzzle and they are somewhat of a less competitive side. Matera's strength in defence, his ability to get the ball over the advantage line and offload coupled with his own individual brilliance evidenced by his performance against the Sharks makes him a player of extortionary value, and that is why he gets my nomination for MVP.
Rookie of the Year
AM: Sevu Reece (Crusaders)
A sensational pick-up from Waikato when the Chiefs and Connacht didn't want him after his domestic violence altercation late last year, Sevu Reece proved a point to show what the Hamilton and Galway-based clubs were missing out on.
Small in stature, the Fijian-born 22-year-old packed a massive punch, as was seen in his debut against the Chiefs in Christchurch in round four, when he floored Solomon Alaimalo with a thunderous tackle.
Kwagga Smith was another victim of Reece's seven weeks later, with the Springboks loose forward left dazed and confused as the speedster ploughed through the Lions defence to score one of 15 tries for the season.
He was subsequently called up to the All Blacks for their first squad of the year last week, and given how well he has played over the past few months, it wouldn't be a shock to see him go on to claim World Breakthrough Player of the Year in November.
TV: Domingo Miotti (Jaguares)
There were a number of excellent debutants this year from across the four continents that participated in Super Rugby, but my rookie of the year, however, comes from Argentina.
Joaquín Díaz Bonilla may have been handed the 10 jersey in Nicolas Sanchez's absence, but his understudy made a big statement during his starts too. Domingo Miotti spent most of the season making an impact from the bench but showed enough in his starting fixtures to suggest that he could be taking over as the first-choice first five in the squad.
In the final against the Crusaders, Miotti's injection almost paid immediate dividends as his well-placed chip kicks made the home side scramble on defence.
Expect to see big things from the Jaguares flyhalf in the years to come.
MR: Tom Robinson (Blues)
Northland has produced some brilliant rugby players who are real characters. Peter Jones, Norm Berryman and Norm Maxwell spring to mind.
Well, there's a new hard case off the block in the Blues' Tom Robinson.
His incredible enthusiasm and passion was contagious, the way the ginger mop spun around in contact or on the run intensified the incredible effort 'Clifford the Big Red Dog' put into his work.
A great line out option and focused clean out expert he will be an All Black if he continues this trajectory.
NT: Du'Plessis Kirifi (Hurricanes)
Odd name for the young Wellington flanker, but he plays the game with the ferocity of any of the great South African flankers from where his first name derives.
2019 was Kirifi's first season of Super Rugby and he turned out 15 times for the Hurricanes, scoring a try in the opening round against the NSW Waratahs at Brookvale.
At 22, Kirifi is not the first-choice openside flanker at Wellington, with the likes of Ardie Savea in front of him, yet he showed against the Crusaders he is not out of his depth against the highest quality of opponents winning turnover ball and beating defenders.
Hurricanes coach John Plumtree has a raw talent in Kirifi, and it will be interesting to see how he is developed in 2020. At 181cm, there really is only one position for Kirifi to play and that is at seven. If Savea is developed as a No. 8 for both Wellington and New Zealand, that may see more starting opportunities for Kirifi, and I only think he will benefit from starting more frequently.
Most Improved
AM: Semisi Masirewa (Sunwolves)
Up until this year, Semisi Masirewa had never really set the world alight in a battler-type career which had seen him turn out for an array of clubs in the Mitre 10 Cup, NRC, Top League and Super Rugby.
However, in this, his second year with the Sunwolves, he took the competition by storm.
Out of nowhere, the 27-year-old became a crucial part of Tony Brown's squad, thanks to some scintillating showings against the likes of the Hurricanes, Rebels and Waratahs.
Some of the tries that Masirewa scored were of the standard that you'd expect of a test star, and, in a statement I thought I'd never say, it was almost a shock to see that he wasn't included in Fiji's extended pre-World Cup training squad.
TV: Semisi Masirewa (Sunwolves)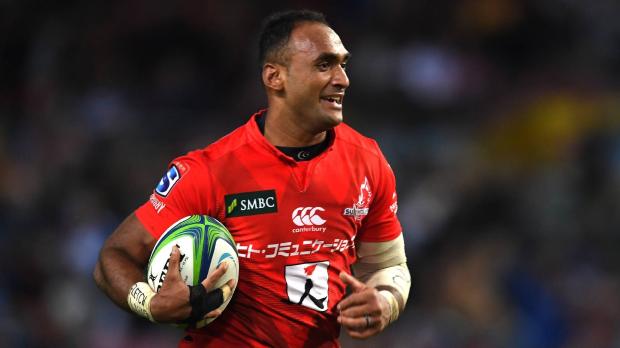 When Semisi Masirewa played for the Western Force, he looked like a lame duck. Sure, he had a bit of speed and power – but he rarely used that to his advantage and never really stood out as one of the Force's dangermen.
Since moving to the Sunwolves, Masirewa has looked like a changed man. Opposition teams have regularly struggled to contain him this year – with his hat-trick against the Waratahs being a major contribution to one of his side's only two wins in 2019.
Masirewa's dancing has also improved significantly this season – which is important, because he's had plenty of opportunities to show off.
MR: Lizo Gqoboka (Bulls)
He may be a late bloomer at 29, but he only started playing rugby at 19, so plenty of petrol in the tank left.
Amazing story of how he's had to battle to the top and his efforts have elevated him to the Springbok training squad.
He has a startling turn of pace and he's ploughed some yards this season, but perhaps there was a suspicion that he'd be found out at scrum time.
It never came, he was robust and solid. He may need an injury to Kitshoff or Mtawarira to make the World Cup squad, but he'd be a popular choice if he gets his shot.
NT: Samu Kerevi (Reds)
I recall at the beginning of the season one of the former Wallaby experts on Australian TV boldly predicted that Kurtley Beale would be the starting 12 for the Wallabies this season.
As Samu Kerevi has now been allowed a full season at 12, starting once or twice at 13, surely that bold prediction has been consigned to the dust bin as he has been nothing short of enormous for Queensland this season, carrying the ball and dominating the gain line-busting off defenders. It's something the Wallabies desperately require if they are to regain much lost credibility.
Kerevi is the most improved player in Super Rugby as he has developed from a player of immense ability who was prone to mistakes and lapses in concentration and effort to a player of consistent class in 2019.
Coach of the Year
AM: Scott Robertson (Crusaders)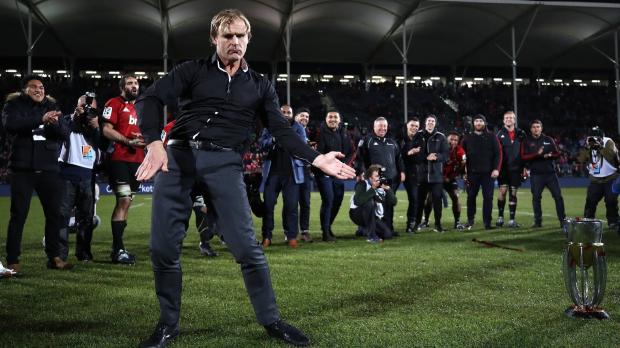 After having won a hat-trick of titles as a player for the Crusaders between 1998 and 2000, the breakdancing phenomenon that is Scott Robertson has come back and repeated that feat with another hat-trick of titles for his beloved franchise, this time as a head coach.
It means that he not only becomes the first coach in Super Rugby history to win a hat-trick of titles, but he also becomes the first person ever to win back-to-back-to-back crowns as both a player and coach.
His unorthodox coaching philosophy, which implements a heavy emphasis of having fun while achieving success, has clearly worked a treat on his playing squad, and he should be the frontrunner for the soon-to-be vacant All Blacks head coach job at the end of the year.
TV: Scott Robertson (Crusaders)
How can you go past the man who has now led the Crusaders to three successive titles?
The Crusaders may have been cruising at times throughout the season, but they put the performances on the park when necessary.
It's not like Robertson has just maintained the status quo in his time with the Canterbury side, either. This year he's further incorporated the likes of Andrew Makalio, Mitch Dunshea, Ethan Blackadder, Braydon Ennor, Sevu Reece and Will Jordan.
MR: Gonzalo Quesada (Jaguares)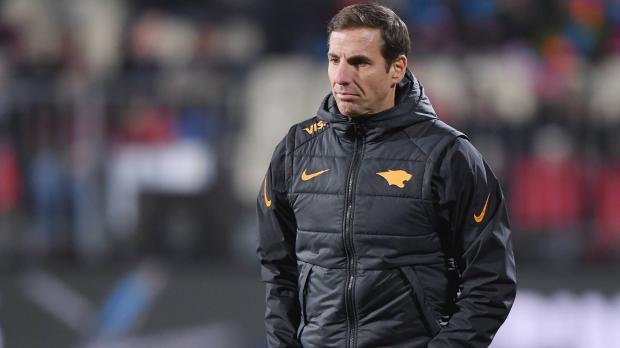 The Jaguares have adapted to Super Rugby quickly and the way they went about the second half of their season was testament to the maturity in the squad and the leadership and strategy employed by Quesada.
Their tour to New Zealand was a watershed moment and that launched them into having the belief they could outsmart, outplay and beat the Chiefs and Brumbies.
The sight of Quesada on his lonesome in the coaching box is intense and sometimes melodramatic- he might be cursing in Spanish but we can understand him perfectly!
NT: Scott Robertson (Crusaders)
I think this one explains itself. What a coach, what a bloke!
I was fortunate enough to meet Scott earlier this year when the Crusaders were in Brisbane for the Crusaders and Reds match. I coach Colts rugby for the University of Queensland Rugby Club in Brisbane, and for our season launch Scott was a guest speaker at the club breakfast.
He spoke for about 20 minutes or so about what makes him tick and also the Crusaders. We were asked not to discuss such things publicly, so I won't, but I will say both deserve every accolade, and I am not surprised to see the Crusaders as champions again and Robertson in the frame for All Black coach in the near future.
Continue reading below:
Best Signing
AM: Pete Samu (Brumbies)
Although not as heralded as some of the likes of Sevu Reece and Ma'a Nonu, loose forward Pete Samu was one of many key figures within the Brumbies squad that helped steer the ACT side to their first semi-finals appearance since 2015.
Hard-hitting on defence and physical with ball in hand, Samu proved to be a great acquisition from the Crusaders, as he looked to pursue a test career in Australia.
It seems his transfer will pay dividends, as he appears to be a safe bet to make the World Cup in Japan later this year, while also establishing himself as an integral figure in future Brumbies squads to come. 
TV: Sevu Reece (Crusaders)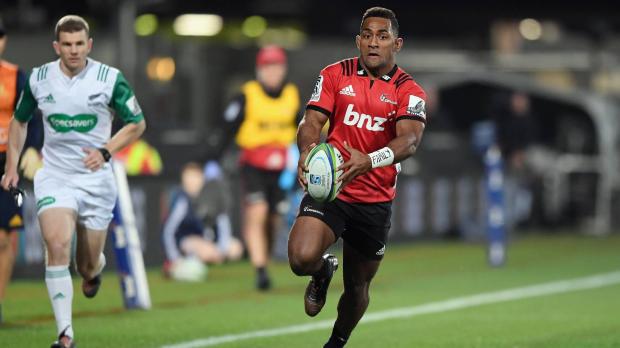 Sevu Reece started the Super Rugby season without a contract and now he's been selected in the All Blacks squad for the Rugby Championship.
Scott Robertson took a gamble bringing Reece into the squad, given the assault that the Fijian flyer had been recently charged with which put his career in jeopardy – but it's a gamble that has very much paid off.
Reece ended the season as the top try scorer, with 13 to his name, but also put in some damaging shots on defence. There are certainly areas of his game that need refining, but he's an excellent physical specimen who could be a mainstay in the Crusaders 14 jersey for years to come.
MR: Ma'a Nonu (Blues)
I think a lot of Blues fans choked on their cornflakes when they heard Nonu was coming back to the Blues.
We already had Sonny Bill in the veteran category and TJ Faiane who had captained Auckland to the Mitre 10 Cup win last year from 12.  Why would we want the All Black legend for?
Well, it was an inspired call from Leon McDonald and co. Nonu dragged the Blues from game to game leaving his imprint with game changing plays. Don't bet on him not making the eventual World Cup squad just yet!
NT: Sevu Reece (Crusaders)
Outstanding signing as Sevu Reece finished the season as Super Rugby's leading try scorer with 15, ran for just under 1000 meters and was one of the better off loaders of the competition.
As a coach, if you knew you could get such stats out of a winger before a season started you know your side is going to have a fairly successful year as wingers don't rack up such stats unless they are getting quality possession.
Reece has done what all good wingers should do and capitalise on the opportunities that those around them have provided, be it field position, front foot ball and space.
2020 will be a different beast for Reece as he will be more closely watched, and with the transition occurring at the Crusaders, he may have to find new ways to contribute to his team or greater demands placed upon him.
That aside he was an astute signing by Scott Robertson and a great player to watch.
Worst Signing
AM: Andries Ferreira (Hurricanes)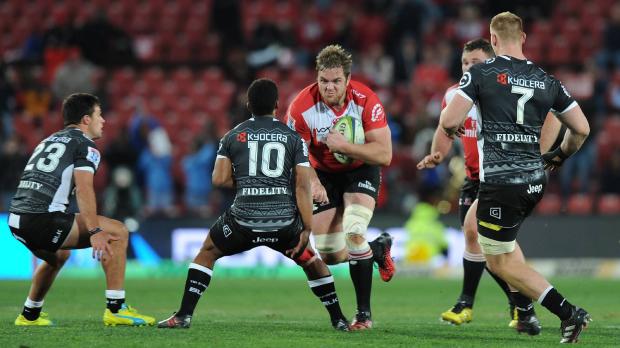 Unchanged from our mid-year awards piece.
Needing to replace Sam Lousi in the second row stocks after the Scarlet-bound behemoth was ruled out for the majority of the season with a pectoral injury, the Hurricanes took the unusual approach of going abroad to call upon South African lock Andries Ferreira.
With more than 60 Super Rugby matches to his name, he looked to be the man the Wellingtonians were after, but after just three weeks in the Kiwi capital, Ferreira was sent home and not seen again without taking to the field at all after sustaining a knee injury.
TV: Amanaki Mafi (Sunwolves)
Perhaps it might seem hypocritical to include Amanaki Mafi here, given I've opted for Sevu Reece as the best signing of the year.
Mafi, for those who are unaware, spent two seasons in Australia with the Melbourne Rebels before his contract was terminated for assaulting teammate Lopeti Timani. Timani has spoken of the attack – which he is alleged to have provoked – saying that he thought he was 'going to die'.
Whilst Reece's assault was quickly dealt with, Mafi is still fighting a charge of intent to injure.
Non-rugby factors aside, Mafi has run out for the Sunwolves only three times this season, ostensibly due to issues acquiring international visas, restricting his appearances to matches in Japan. At 29 years-old, Mafi is still in the peak of his athletic career and the 2017 Australian Super Rugby Player of the Year should have been on the field more to aid his muddling team.
MR: Brett Cameron (Crusaders)
More of a player who under-performed than a bad signing.
An All Black on the end of year tour in 2018, Cameron had a launching pad for chances that would invariably come with Mo'unga's rest periods. Came off the bench in round four, and then got a start and had no answer as his team got squashed by the Waratahs 20-12, and the train never got back on the rails for Cameron.
Mitch Hunt became the fixture in the number 22 jersey and Cameron has a lot to do to regain the confidence of the selectors, or perhaps a move is in store?
NT: Amanaki Mafi (Sunwolves)
I think my colleague Tom Vinicombe has covered this really well.
A player of immense ability, but he is no good to a team if he can't play be it injury or other off-field factors. I hope to see Mafi back playing regularly as he is a player, I enjoy watching given his lust for direct running and defence.
Continue watching below:
Game of the Year
AM: Chiefs 40-27 Crusaders (Round 16)
An absolute belter of a contest in Suva that had just about all you could want from a Super Rugby clash.
The Chiefs went into the contest as major underdogs, with their season hanging in the balance against a Crusaders side that had tasted defeat just once throughout the entire campaign.
That didn't stop Colin Cooper's men from putting on a clinic in front of a ballistic Fijian crowd that lapped up every second of the 'home' side's comeback after going down 20-0 inside the first 20 minutes.
Tries to Solomon Alaimalo, Samisoni Taukei'aho, Jesse Parete, Brad Weber, Shaun Stevenson and Tumua Manu guided the Chiefs to the unlikeliest of wins, with their 40-27 victory a great advertisement for how entertaining Super Rugby in the Pacific could be going forward.
TV: Chiefs 40-27 Crusaders (Round 16)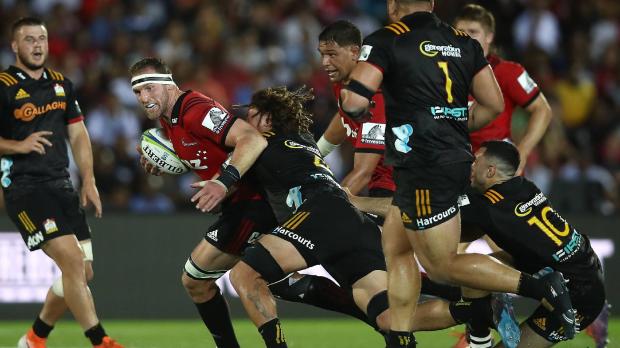 What a contest this was.
It's difficult to come back from a 20-deficit against an average team – to do so against the former and eventual champions is another feat altogether.
The build up to this match was exciting for a number of reasons. The game was being played in Suva, which always makes for a wonderful crowd – especially when both sides have a number of players with Fijian heritage on their books. The Crusaders had also walloped the Chiefs earlier in the season by almost 30 points and were undefeated in the previous eight matches of the season.
No one would have been too surprised when the Crusaders started fast and built up a promising lead – but the way that the Chiefs fought back blew many people away. Where had this team been all year?
A number of remarkable tries were scored, including a few length-of-the-field efforts. At the end of the day, the Chiefs triumphed 40-27 – but only took the lead for the first time in the 67th minute of the game.
MR: Chiefs 40-27 Crusaders (Round 16)
The best games for me have been when the crowd comes alive. Crowd numbers have been an issue for SANZAAR, and when the Jaguares won knockout finals at home, it added an intensity that was missing in most games.
Perhaps the most excitable crowd was in Suva, and they had every reason to be thrilled.
The Crusaders 20 nil up over the Chiefs after 20 minutes, game over, right? WRONG! An amazing comeback to keep the Chiefs in with a chance of making the finals. Electric!
NT: Crusaders 30-26 Hurricanes (Semi-Final)
I must confess I was not a neutral and was cheering for the Hurricanes, but despite the result, I thoroughly enjoyed the match.
I even recall driving home from the club rugby here in Brisbane to watch the match somewhat excited, a feeling about a Super Rugby match I have not experienced in some time.
I think it was at the prospect of what may lay ahead given the occasion and the quality of the teams named; Barrett, Read, Whitelock, Goodhue, Savea and Coles, players like this against each other ensures quality rugby.
With All Blacks-a-plenty and even a Wallaby on show, the match was tough, it was intense, it was skilful, it was controversial and did not cease to entertain from kick-off to conclusion.
This is the rugby fans want to watch. Whilst there were other great matches this season, including the Chiefs and Crusaders in Fiji, the spice of a final just gives this match a particular significance to it and, for me, the Super Rugby game of the year.
Try of the Year
AM: Jesse Parete (Chiefs v Crusaders, Round 16)
Jesse Parete's try in the aforementioned encounter was a thing of beauty and epitomised the free-flowing nature of this match.
Fielding a Crusaders re-start from inside his own 22, Sean Wainui fed a short ball to Anton Lienert-Brown, who bustled his way through a flurry of tackle attempts before finding No. 8 Pita Gus Sowakula with a tidy flick offload.
The big loose forward then charged upfield, taking play into Crusaders territory as the Fijian crowd went wild before being chopped down in a safe tackle by David Havili.
A loose offload was scooped up by Brad Weber about 30 metres from the opposition tryline, and the diminutive halfback wriggled his way through into the visitor's 22.
He then flung away another offload, which was received by Sowakula, who flicked it onto Atu Moli, who threw a wonderful cut out ball to Alex Nankivell back on the Crusaders' 10 metre mark.
From there, the young midfielder charged down the right-hand flank, drew in a pair of Crusaders defenders, and set Parete away from about 20 metres out to score one of the best tries in recent memory.
TV: Quade Cooper (Rebels v Lions, Round 5)
Some wild individual tries were scored this year, but it's hard to get past a great team try.
The Lions were hot on attack, less than 10 metres out from the Rebels' tryline, before Billy Meakes managed to intercept an offload from the ground. Meakes carried and was taken to ground but Will Genia was on-hand to quickly get the ball to charging hooker Anaru Rangi.
Rangi smashed through a Lions defender than gave a one-handed offload to Quade Cooper as he was tackled to the floor just short of halfway. Cooper then passed inside to Tom English, who passed back outside to Meakes, who gave the final pass out to Cooper again.
It was an excellent counter-attack, and possibly the pick of the tries we've witnessed in 2019.
MR: Brad Weber (Chiefs v Sharks, Round 13)
The Chiefs were pressing back, one point behind with 10 minutes to go against the Sharks. Solomon Alaimalo took a restart on the 22 and flipped it to Alex Nankivell, who'd just come on the field, burst on to the ball and into a gap.
40 hamstring-stretching metres later, Nankivell found Alaimalo on the inside, who in turn backhanded the ball to who else but Brad Weber, who loves to run those inside support lines.
Second try for Weber on the day, a 29-23 victory that continued their run from the bottom of the table to a quarterfinal place.
NT: Izack Rodda (Highlanders v Reds, Round 2)
There was much to love about this try as the genesis of it was hard up tackling and a never say die attitude installed into the Reds by Brad Thorn.
In about the 47th minute, the score was 29-17 and the Highlanders were hard on attack, but through some strong defence led to a counter-attack by Queensland fullback Bryce Hegarty, who kicked and chopped the ball downfield and managed to regather, finding Hamish Stewart in support who passed onto Moses Sorovoi.
He was chopped down but managed to get the inside pass to Rodda, who was supporting up the middle of the park-like any good forward should do, and crossed the paint to keep his side in the match.
Still gives me goose bumps thinking about it. Great try.
Player that will be most missed in 2020
AM: Christian Lealiifano (Brumbies)
There are a plethora of players leaving Super Rugby for greener financial pastures at the end of this year, and any one of the likes of Ben Smith, Brodie Retallick, Sam Whitelock, handre Pollard, Samu Kerevi and Malcolm Marx could have claimed this award.
However, the leadership, playmaking ability and charismatic value of Christian Lealiifano will hurt the Brumbies a lot more than some people may realise when he departs for the Japanese Top League next year.
The Brumbies have already lost 10 players for next year, including Henry Speight, David Pocock, Rory Arnold and Sam Carter, but Lealiifano might be the one that is hardest felt.
TV: Ben Smith (Highlanders)
The Highlanders are going to have a very tough time next year.
Somehow they managed to limp into the playoffs in 2019, but they'll face an impossible task next season when they lose a number of All Blacks to overseas teams, including loose forwards Luke Whitelock, Liam Squire, Elliot Dixon and Jackson Hemopo.
The biggest loss, however, will be centurion, captain and fullback Ben Smith.
Smith has been a mainstay in the Highlanders since 2009 and often been the player to spark the Highlanders attack. He's a quick, agile player but he's also a very clever footballer, not one to throw a 50/50 pass or lose the ball through a poorly planned kick.
Smith's guidance and level-head will be missed at the back and the Highlanders don't have any obvious replacements to step into the vacated 15 jersey.
NT: Samu Kerevi (Reds)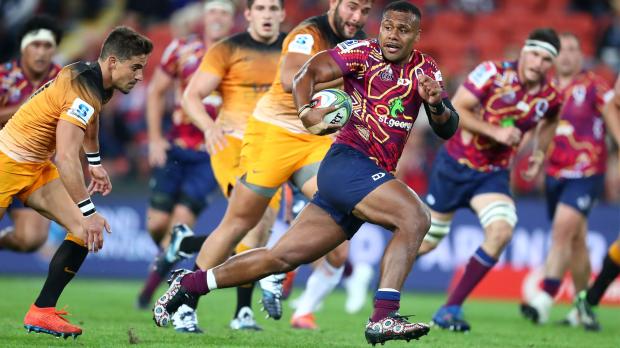 From an Australian and value point of view, Samu Kerevi, as I have previously stated.
Not seeing Keiran Read, Sam Whitelock, David Pocock, some of the great names of the modern game, will be sad in a sense, but 2020 is time for renewal and I am really looking forward to seeing some young talent come through from the Under 20's programs.
Hopefully some club rugby players get identified as well as there is plenty of talent to be unearthed.
Pick to win title in 2020
AM: Hurricanes
They may have just lost the services of Beauden Barrett to the Blues on a four-year deal, but the Hurricanes are still in good shape for next season, especially if rumours are true that discussions are being had to bring in a quality, offshore-based Kiwi first-five as his replacement.
It's tricky to predict who will win next year's final when it is still 12 months away from now, but provided that they can retain the services of both Beauden and Jordie Barrett, the Hurricanes look in good shape for next year.
Ardie Savea is at the peak of his powers, TJ Perenara is as good as he has ever been, and fellow All Blacks Dane Coles, Asafo Aumua, Vaea Fifita, Gareth Evans and Ngani Laumape have all been locked in for 2020, as has new recruit Tyrel Lomax.
Young flanker Du'Plessis Kirifi is also one to look out for next year, and with the three-peat champion Crusaders losing the likes of Owen Franks, Sam Whitelock, Kieran Read, Matt Todd, Jordan Taufua and Ryan Crotty, the Hurricanes look best seated to break the Crusaders' dynasty.
TV: Chiefs
The safe pick would be the Crusaders, given their three impressive years at the top – but a lot could be about to change in Canterbury country. Scott Robertson is no certainty to be with the team in 2020, a host of experienced players will be gone including Kieran Read and Sam Whitelock, and everyone will once again be gunning for the red-and-blacks.
The Chiefs, on the other hand, have one of the world's best coaches arriving for next season in the form of Warren Gatland. They have some excellent developing players, will hopefully have nowhere near as troublesome a year with injuries, and have a few talented guys in their feeder regions that could make a big impact in 2020.
MR: Hurricanes
Obviously we are so far out from final squads for next year but I think the only team who can close to denying the Crusaders for their fourth in a row will be the Hurricanes – with the proviso they can somehow talk Beauden Barrett into commuting from Auckland for a last hurrah season.
With Tyrel Lomax at tight head, Coles, Savea, Perenara, and the two Barretts up the spine they'd be a squad to be reckoned with.
NT: Crusaders
It sounds easy to pick, but even despite some legends of the game moving on, I trust that the procession line will continue as the culture is right, the list management is right and the staff are right for success to continue.
They say you must lose a final to win one, perhaps? I am not sure if the Jaguares have a repeat season ahead of them, and as they say in racing terms, I'll keep them safe for now.
The Brumbies, should be there or thereabouts, but they too are losing some experience in the likes of Lealiifano, Carter, Arnold, Pocock and Speight, so they might just be short a name or two.
2020 will be an interesting beast but the safe money is on the Crusaders.
In other news:
Comments
Join free and tell us what you really think!
Join Free