'The Gray brothers, Gilchrist or Toolis - there's none you would class as hard men'
Jim Telfer talks about the toughest characters in the great Scotland teams of yore as a proud father would beam over his offspring, his deep, rumbling brogue swelling up like a tsunami approaching shore.
He name-checks David Leslie, a man who seemed to take a perverse delight in wedging his face where most would fear to tread in steel toe-caps. Then the totem Finlay Calder, a fearsome and canny Lions captain who would tackle a buffalo were one galloping towards the Scottish try-line. These men were open-side flankers and Grand Slam winners in the glorious teams of 1984 and 1990.
"Finlay Calder, he was a beast of a man. He wasn't a huge man but by god, tough. And David Leslie was really hard," Telfer says.
"They never needed to punch anybody, never needed to stand up and say things – they just did it by their actions."
Continue reading below…
The great man is well into his eighth decade now. It is almost 50 years since the last of his Scotland and Lions caps, over 35 since he first coached the tourists and 22 since his sensational "Everest" address, immortalised on film, roused his forwards to slay the hulking Springboks pack.
Rugby has changed immeasurably in all that time, but the snarl you need to win Test matches has not.
What Gregor Townsend would give for a Leslie or a Calder or a Telfer now, with so many of his biggest hitters crocked and Scotland floundering in the Six Nations. Reaching their Everest? In this campaign, Scotland have barely summited Arthur's Seat. Those desperately disappointing losses to Ireland and France have drained away the customary torrent of pre-tournament optimism.
Scotland have some wonderful footballers and, like every team these days, some big bruisers, but whether they possess that level of hostility is another matter. Are they "nasty" enough for the ruthless demands of championship rugby? Would they give their mother a good shoeing if she were lying on the wrong side of a ruck?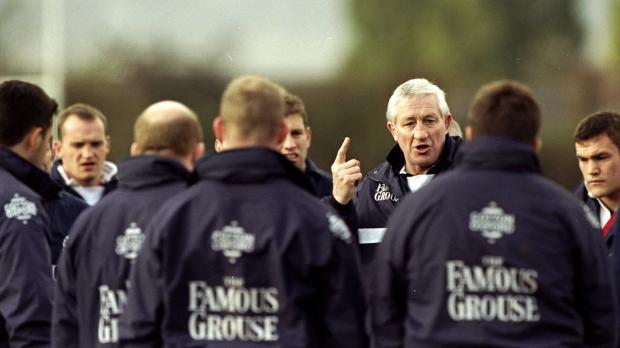 "There is a lack of hardness in the front-five in particular," Telfer says.
"If you take Richie and Jonny Gray, Grant Gilchrist, Ben Toolis – there's none you would class as hard men. If you're going up a close to have a fight with somebody, would you want them with you? I'm not so sure. You need a Nathan Hines. Ryan Wilson tries to do it but he's a bit amateurish.
"Gary Graham's a bit like this – on Saturday [against France], he was on the pitch for about a minute and he was looking for a fight. He has to concentrate on the game because the likes of Kieran Read or Richie McCaw, they never used to punch anybody. If they needed to do it, it was just hard rugby they played. I don't think we've got many forwards like that at the moment. We haven't got a bloke like Hines, who was an enforcer."
Telfer says that belligerence, that defiant refusal to take a backwards step, cannot be learned. You can't batter an iron spirit into a man with a rucking pad and a scrum machine, although lord knows he gave it a damn good go in his day.
"That's natural. You can't teach a bloke to become dirty or hard, it's in you and you just develop it," he says.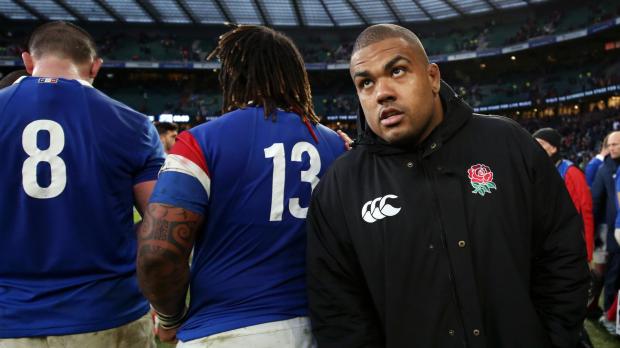 "That Kyle Sinckler, one of these days he's going to let England down badly. On TV they said apart from this and that, Sinckler had an outstanding game, tackled 16 folk. Fair enough, he maybe did, but he gave two or three penalties away that were absolutely vital. He was screwing Alun Wyn Jones' head off in front of the referee. In that Rugby Paper, he was saying, 'I am never out of control; I'm always in control'. Well if he's in control, I wouldnae like to see someone who's no'."
That grim day in Paris where Scotland failed to put any modicum of fear into one of the weakest-willed French teams in memory reinforced the "inevitable" to Telfer – they cannot do without their heavy artillery and expect to beat opposition this skilled.
Townsend, of course, had been shorn of so much firepower – no Stuart Hogg, no Finn Russell, no John Barclay, no WP Nel, no Hamish Watson. All of them sidelined and many more besides.
"It's no good moaning about it," Telfer says. "All coaches get that, you lose your best player and you feel like committing suicide sometimes. They played like a team that had a feeling they weren't going to win.
"Other people have to take a lead, and you look at Sean Maitland, you look at Tommy Seymour, they did nothing. They're always talking about leaders – Jonny Gray, when his brother comes back I think he'll probably go. He's reached a level now where he's just a workmanlike journeyman, whereas Gilchrist to me has taken over as the premier second-row. Greig Laidlaw, pretty average, didn't take on the mantle as leader.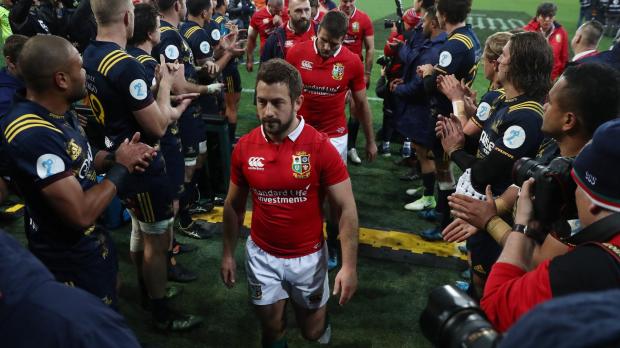 "When you haven't got these other guys pulling the strings, some of these players are pretty ordinary. Gregor, hopefully, will learn from this that you have to live without Russell, without Hogg, but other players come in. The likes of Blair Kinghorn, he's got his chance now and he's a good player, different from Hogg – quicker, probably, with long strides. He's not very physical.
"When Gael Fickou went through for the try that was disallowed, Kinghorn made sure he wasn't there – if you've a wee bit of experience you can work it out. If he'd really come in, he would have clattered Fickou. But he's a good player."
In a championship of frustration, amid a mountain of missed opportunities, Telfer picks out one of the most infuriating malfunctions. It came against Ireland, with half-time looming, Scotland trailing by two points and pummelling away in the visiting 22. Huw Jones shovelled a pass behind Seymour when the winger had a clear dash to the whitewash had the ball not forced him to check his stride.
This was a maddening act of butchery at the end of a fruitless siege on the Irish line and it prompted the injured Hogg to smash his boot through a pitch-side advertising board before storming up the tunnel irate.
"That should have been a try," Telfer says. "You don't judge yourself on warm-up exercises, 'oh, lovely passing action', you judge it when there's a man coming at 100mph to tackle you and take your head off. Would the All Blacks score it? Yes.
"We haven't reached that level of efficiency. If you want to be really top dog, that's the area that has to get a lot better. You could almost guarantee that if the All Blacks hammer away for five or six phases, one-out stuff, it'll be a winger or outside back scoring.
"At this level, in the northern hemisphere, our countries still aren't good enough to do that. They still hammer away. Instead of five, they go to 10 phases and hope for a penalty or a penalty try. Or they sometimes get a penalty advantage and do the chip kick. I don't think we've got the mental toughness to eventually finish off two-to-one in the corner."
Telfer sees a desire in the northern nations to overpower rather than outfox, to plump for the bludgeon not the brain, and it gnaws at him. In short, he finds it boring. Too much up-the-jumper stuff. Too little inventiveness. Not proper rugby.
"The standard of the Six Nations has been getting better but this season so far I don't think spectators have been getting their money's worth – and they spend a lot of money," he says.
"On Saturday, Wales just played one-out rugby and garryowens, and England did the same, Manu Tuilagi hardly got a pass. It was a great contest, two gladiators knocking hell out of each other, there was effort and atmosphere, but the quality of expansive rugby was non-existent. Wales and England have outstanding back-threes but all they did was chase kicks.
"Ireland were going to wipe everyone off the face of the earth… poor, they've been poor. They've been sussed out. Wales are a good team but I think they're workmanlike rather than brilliant and England could be a very good team but they really went into their shells on Saturday. I was disappointed in that game and you come back and get the old fix when you watch Super Rugby, the Crusaders and the Highlanders – real rugby being played."
Comments
Join free and tell us what you really think!
Join Free