'It's frustrating when Saracens are talked about negatively... but you just have to take the rough with the smooth at the top'
Chris Wyles wouldn't miss today in Newcastle for the world. The opportunity to witness Saracens striving to win a third European title in four years? Count him in.
When he arrived in the door way back in 2008, winning trophies seemed a million miles away. The club had just been schooled in a European semi-final and remained consistently inconsistent in a Premiership where changing their coach was almost an annual event.
Now look at the stability… and their admirable ability to repeatedly break teams and collect multiple trophies. No wonder Wyles will be raising a glass of his own Wolfpack lager this weekend in tribute as this revolution is only something the 35-year-old is beginning to fully understand now that he has hung up the boots and left behind the bubble that was his life for 10 years.
"My first year was with Eddie Jones, my second was when Brendan Venter came in. I was there prior to this different journey Sarries went on and I look back on it as madness. I often said that I was in the right place at the right time and was able to benefit from this amazing culture and group that Edward (Griffiths, ex-CEO), Brendan and Mark (McCall, the boss) put together.
"Obviously, I worked hard and made sure I could play a part of the squad, but I was also very fortunate to be there when that happened… stepping out of the environment and spending more time in my business, you realise what a great organiser and man-manager Mark is.
(Continue reading below…)
"Initially, it was Brendan's unbelievable charisma and leadership skills. Then people who have different influence. You don't have to scream and shout, and Mark has brought that in his own way and has engaged the players in that process. Now you have got those leaders on and off the pitch in the England players. He has brought together a squad full of guys who want to take charge, put their hand up.
"You hear from a lot of other coaches about his work ethic and it's all for the most part under the radar. He's not trying to be bombastic or come out with ridiculous statements. What he used to say to the players – and I'm sure he does still talk about it – is pounding the rock. It's a term we used, pounding the rock and eventually you will break through with hard work and relentlessness.
So close you can almost taste it ?

Four-time winners and defending champions @leinsterrugby take on two-time trophy-lifters and unbeaten so far @Saracens ???

Who's excited? ???? #Heineken #ChampionsCup pic.twitter.com/Gm96TzIc52

— Heineken Champions Cup (@ChampionsCup) May 8, 2019
"He actually lives and breathes that in terms of his coaching style. He doesn't do all the things that everyone needs to see, or he doesn't put himself out in the press so that he becomes a bigger name. He has just been relentless through 11 years and he is rightly getting the credit for it."
But do Saracens get enough credit as a club for their success? "With the model of where we have got to, I can understand it would have ruffled a few feathers, but I also definitely wouldn't say it's jealousy. I'd say when you're making moves and making your way to the top, it's part and parcel. That comes with the territory and I actually believe Saracens are galvanised by that.
It's 4??8?? hours until kick-off… not long to go now! ?

? Here's a refresher of how the boys earned their place in the @ChampionsCup final! ?#TogetherSaracens ??? pic.twitter.com/7LauZbDqmR

— Saracens Rugby Club (@Saracens) May 9, 2019
"When I was at the club we always talked about being in the bubble. That is what you do, you focus on yourselves. Now I'm outside the bubble, it sometimes can be frustrating when they are talked about negatively because I see all the things they did for me. You just have to take that, the rough with the smooth when you're at the top of the table."
McCall's genius – and that of the club – has been to treat people properly, to help them in their lives beyond the confines of the four white lines and ensure they develop as much as they can outside rugby. It's a methodology Wyles swears by, stitching Saracens' ethics into the beer-brewing business he has successfully set up in tandem with Alistair Hargreaves, their former captain.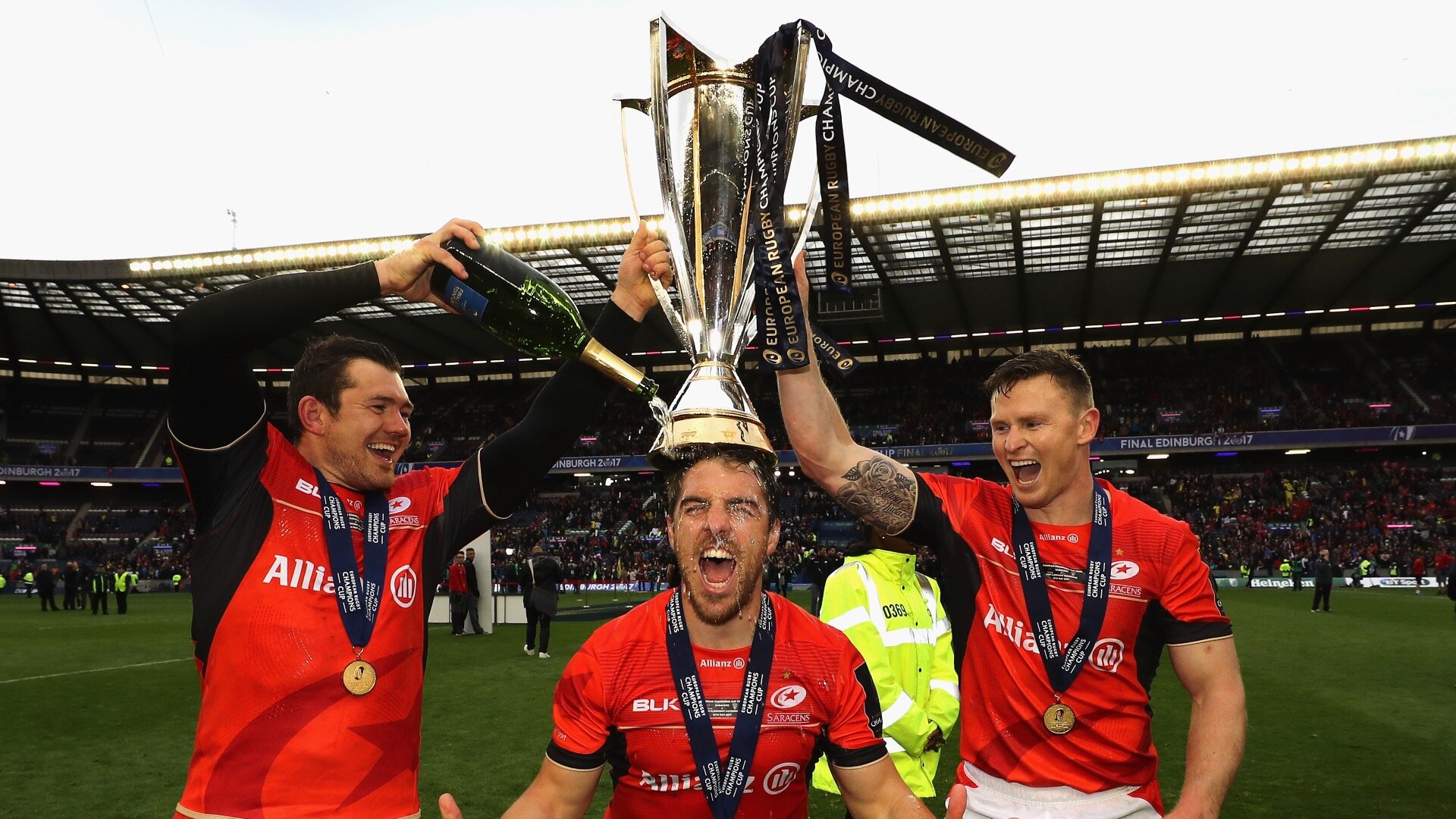 Their roaring trade at Allianz Park has quickly expanded and the plan is to open two more pubs along with the one already doing business at London's Queen's Park. "Part of the method of Sarries' madness throughout the years – and certainly when I first joined – was all about treating the player really well and then you will get amazing results out of them," explained Wyles.
"I can speak for myself and certainly the peers I played with that it helps in terms of what they have on the pitch. We always refer to the second final we played against Leicester where we had defend our line for 10 minutes to win the title for the first time. It all culminated in us feeling how we did about the club.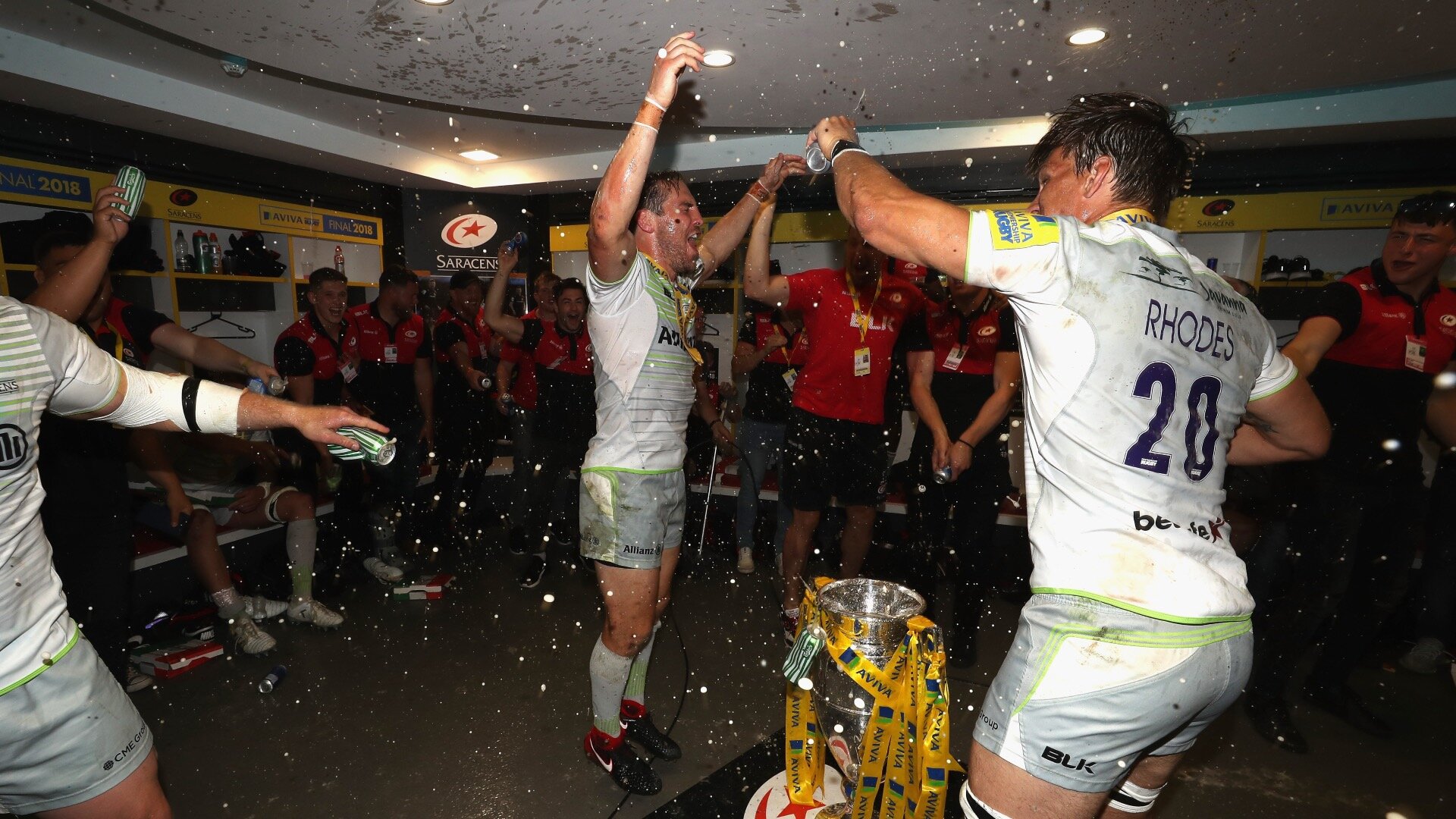 "You then bring it to the here and now, that evolution of that culture has got to the point where they have also mixed in this performance element alongside the cultural element. What I mean by performance is that it wasn't we just made one final, we're happy to be here as a bunch of no-names.
"They brought through these guys in the academy to a point where we're now certainly, even if we don't win this game on Saturday, one of the top European clubs and the credit needs to go to the way the club is bringing through young English players.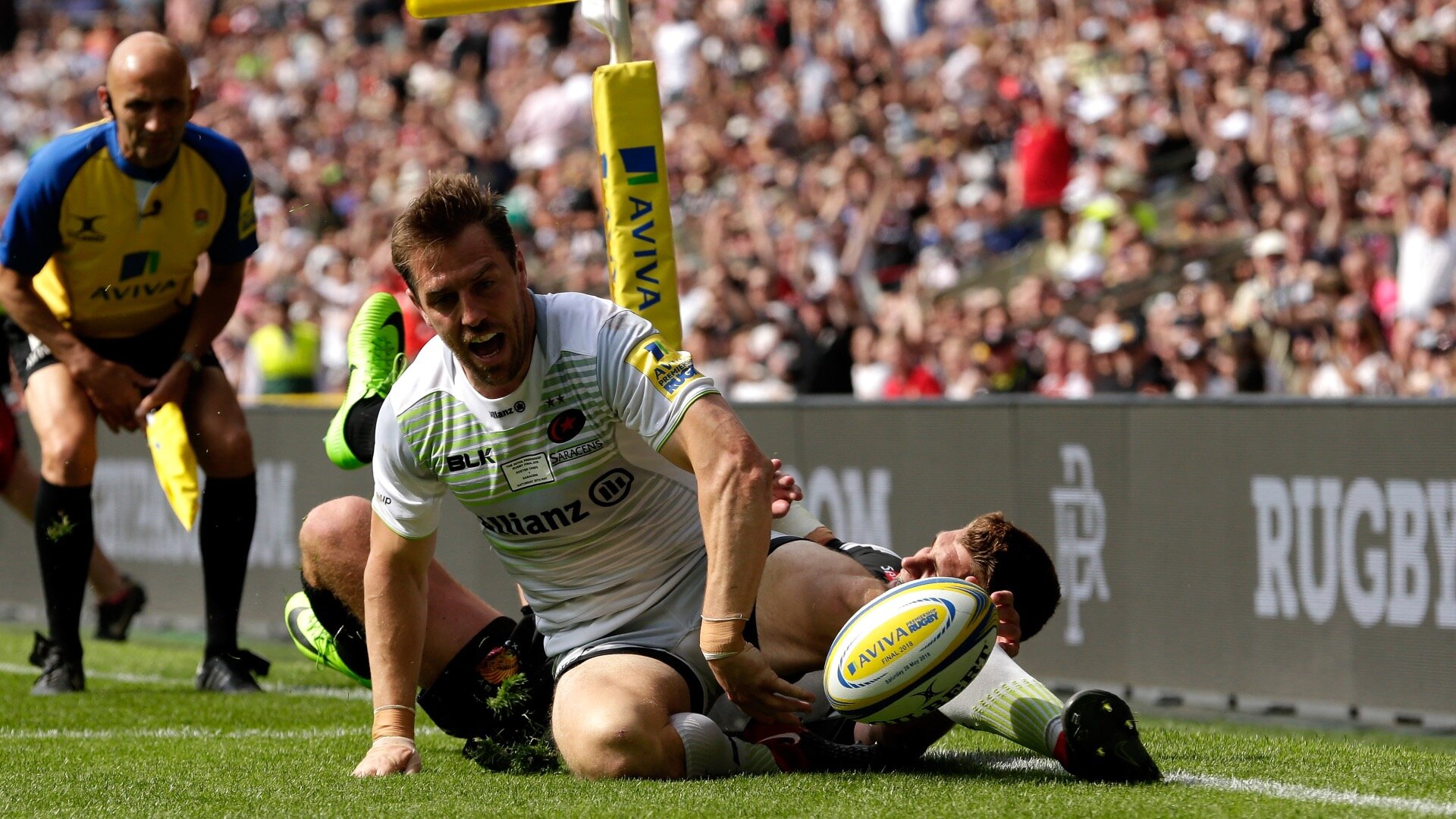 "Too often, Sarries get talked about bringing stars in or the South African influence. The South African influence, that concept has died down in the press, but I just don't think Sarries get enough credit for bringing through the number of English players they do.
"During the process of putting businesses together, the way they set you up and give you a platform actually makes you perform better while you're still playing because you have got another focus. Your mind is engaged on something else. You're not over-stimulated by just being a professional rugby player.
"Transition is never easy. But planning ahead & implementing steps along the way can make it an exciting new chapter"

In this interview @ChrisWyles speaks of his transition & the success of @Wolfpack_Lager. ?

? https://t.co/TcUpVoQFP2#ForOurPlayers #CareerTransitionWeek pic.twitter.com/FWA6jqWA9H

— The RPA (@theRPA) March 21, 2019
"The second element is it actually helps you for life after rugby and the club doesn't need to do that. At most clubs once you have left as a player that's it. But Saracens are genuinely focused on how they can help during and after. They know from research that what makes successful sportsmen is they have other interests outside of the sport.
"The nice thing about Saracens is it still feels like you are very much connected to the club. So although you have left, you still have that feeling of being part of it, especially with us and the business. Myself and Alistair have massively benefited from Sarries' approach off the field. It's not just talk, it's not just cliches, they actually act on it. Our business, Wolfpack, is living, breathing proof of that.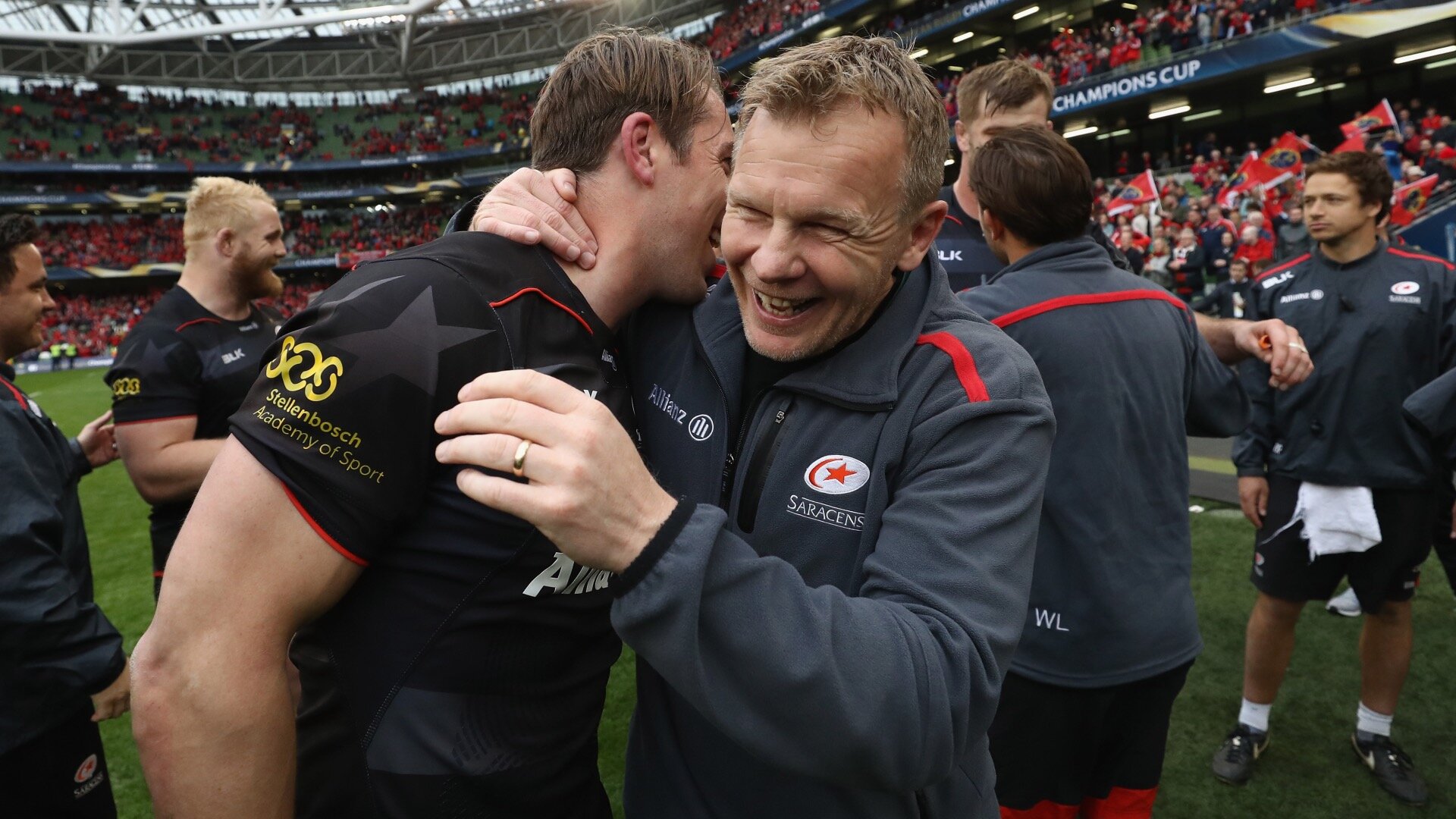 "Winning on Saturday would put Sarries in the position where they can be seen as one of the top European clubs and that is credit to the organisation and where they have got to today. It's an amazing story, a fantastic foundation, and what I have been able to learn from being in the organisation and the way it was turned around is an unbelievable case study in how to run a successful business. But trying to replicate it isn't easy."
Wyles came off the bench 13 months when Leinster dethroned Saracens in last season's quarter-final, a defeat they had no issues with. "We were able to put our hand up and say Leinster were the better team and had put together a European campaign that deserved winning and taking the title. It was a case of learn and bounce back from it. That is what we have done."
Cool clip on Wolfpack on the BBC this morning. Check it out here: ? https://t.co/BwVUrS1KRH

— Alistair Hargreaves (@Al_Hargreaves) March 25, 2019
Wyles even got an unexpected close-up of this bounce back, being summoned from the Wolfpack boardroom to tog out in the November Premiership win over Sale. "It was a bit of madness. I hadn't trained since the Premiership final, but they had a few injuries on the wing and Mark reached out. We went back and forth a little bit and next thing I ended up on the pitch playing 70 minutes.
"It was a crazy week but a bit of fun. It was a bit of a surreal experience but I got through it. It was good to help out the boys and we got a win in the end… I'm waiting for my next call up now."
WATCH: Part four of The Academy, the RugbyPass documentary on the Leicester Tigers
RugbyPass+ Membership
Join RugbyPass+ now and be a part of the conversation with all-new commenting!
JOIN NOW