It was a taboo. It wasn't a case of just going, 'I'm not alright, I need some help mentally'. Now we have the confidence to say, 'No, I'm not alright'
Every Gallagher Premiership club needs players like Tom Lindsay. The Bristol hooker might not have played all that much this season – he made just a single start in the 22-match league campaign – but he was always ready, waiting in the wings if ever there was an emergency call.
It's the type of attitude borne from his considerable experience. The former England Saxons forward is 31 now and has had an on-the-move existence since leaving Wasps in summer 2015 following a lengthy tour of duty there at the club that gave him his first break in the pro ranks.
Gloucester, London Scottish, Saracens, Bedford were destinations where he wore the shirt before arriving into Bristol in 2018 and becoming part of a squad he is throwing everything into despite the on-going lack of match exposure.
His enthusiasm hasn't gone unnoticed. Pat Lam will have him back on board next season and Lindsay knows if he sticks at it, that all-elusive break he desires could suddenly come.
It's why there will be no slacking on his part and his determination to succeed can only rub off well on the youngsters making their baby-stepping way in the rugby world at the Bears, who rounded off their 2018/19 campaign this weekend with a win over Newcastle for a ninth-place finish.
So happy to make my first @BristolBears start yesterday against @SaintsRugby in the @premrugby Cup. Lots of positives to take from the game, plenty to work on though. #premrugbycup #ontothenext #meatpie #COYB pic.twitter.com/BHixfB5oyh

— Tom Lindsay (@TomLindsay2) October 28, 2018
"To be honest, when I got here I did everything I could," explained Lindsay to RugbyPass about the battle he fought for fleeting match-day recognition this term. "I trained as hard as I can and when I have played I got good feedback on what I have got to work on.
"I've had a few niggles here and there and Harry Thacker, fair play to him, he is playing outstandingly this year, one of the best players in the team.
"I just get opportunities when I get them, I relish them and every time I am on the pitch in training or in a match I just go as hard as I can. You can't wallow and feel bad about yourself if you're not selected. You have to get back on the horse, get back training and wait for your next opportunity. There is no point getting down on yourself and that is something I have learned over time.
"The biggest thing is once you get knocked down it's about picking yourself up. You don't need to be an international, you don't need to have a huge amount of talent. If you get knocked down, be on the pitch or mentally, having the tools and support around you to keep picking yourself up is so important.
"You become more resilient as a player and you become closer to your team around you. On the pitch, off the pitch, you can get through anything that you need to if you have the support of your family, your normal family and your family at work as well."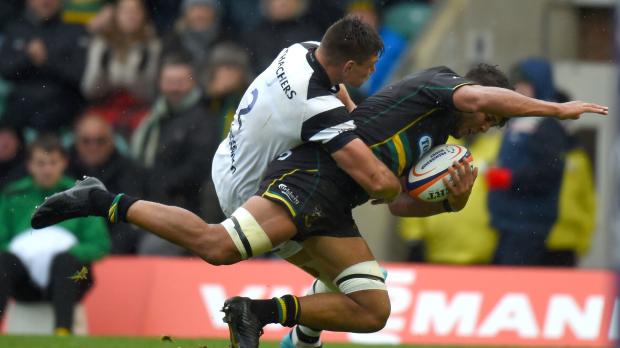 Lindsay's mental fortitude to roll with the punches is an important message given the dialogue around rugby players keeping themselves on the straight and narrow. The constant macho facade of old is giving way to a more caring sport, one where it's becoming okay to share your feelings.
That's an openness that can only have positive long-term consequences. Look at the warm reaction to this week's RPA mental health awareness campaign and the Gallagher Insurance Project Restart initiative which Lindsay was involved with, running around with children at Ashton Gate who wouldn't normally have any access or interest in rugby.
"I feel a stronger person now having spoken about it." – @duncanbell3. ?

For more #LiftTheWeight advice & resources click here ? https://t.co/5gSBUEmCAU …#ForOurPlayers #MHAW19 pic.twitter.com/JStkz7zpe7

— The RPA (@theRPA) May 14, 2019
"This is an initiative to get Asian, Black and other minority groups involved in rugby, disabled men and women, young people, just give them an insight into what rugby his about," enthused Lindsay.
"We're not going to get much of a look in at schools because rugby is not a major sport at some schools, but this is just a great way to get them involved. It's proven that being involved sports – especially rugby I believe as it increased my confidence – helps improve your confidence, gets you out on a pitch, so it's a great initiative by Gallagher to help the grassroots.
We had a great day at the @BristolBears #ProjectRugby event at @ashtongatestadium yesterday. Our local Gallagher teammates had a brilliant time #volunteering, getting stuck into the session, alongside special appearances from #GallagherPrem stars @JakeChunkz and @TomLindsay2? pic.twitter.com/RlBhQSTqeA

— Gallagher UK (@GallagherUK) May 1, 2019
"Being able to play rugby as a child is one of the best team sports you can play and getting it into state schools and social clubs who can give it a go, the more people who play the more fun they are going to have.
"It's just so important. When I was younger, on the mental health side if I had what I had now rugby would be a lot easier for me. The mental health side they do way more awareness. It less taboo now. People have to talk about it and it's helping out a lot of people.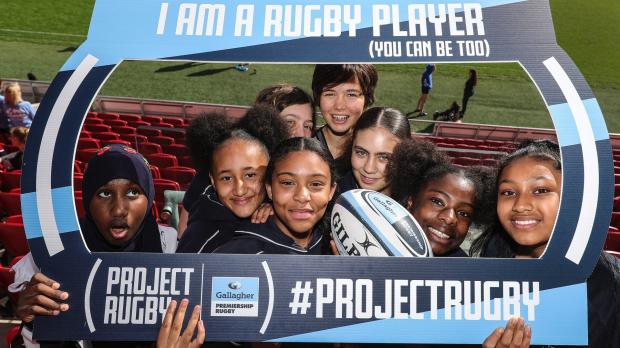 "A lot of people now have the confidence to come forward and say, 'Actually, I'm not okay' and that is alright. It's a really good initiative by Gallagher to promote this and going forward children become more resilient because they have experienced things when they were younger and have the help to be able to deal with the problems they had.
"Definitely in my Wasps career when I was really younger, about 18, 19, 20, definitely," continued Lindsay when asked if there was a period when he could have done with some assistance.
"It was just dealing with poor performance, how to build up more resilience, it's dealing with injury, dealing with how you get feedback. I'm not saying it was anything bad or anything, it's just being able to help yourself, not over-think things, become more resilient personally, have tools to get through anxious moments on the pitch and off the pitch.
"It was more of a taboo back then. It wasn't a case of just going, 'I'm not alright, I need some help mentally'. Now we have been given the confidence the last three, four, five years to say, 'No, I'm not alright'. There are people in place to help you out and obviously the Premiership and the RPA have got behind that with Restart Rugby and this Project Rugby is definitely going to help out as well, especially from a young age."
Great supporting @premrugby and @BristolBearsCF with #projectrugby in conjunction with @AJGCORPORATE pic.twitter.com/U4VQBsr4Tm

— Tom Lindsay (@TomLindsay2) April 30, 2019
Now the wrong side of 30, Lindsay knows the clock is ticking in his playing career but he is demonstrating maturity by starting to prepare for an alternative career once the boots are hung up. He believes rugby has a very promising future, despite its ongoing revenue-generating concerns, and he would like to stay involved.
"I have been in the game a long time and it has been getting bigger and bigger. At the Olympics we got sevens and leagues are sprouting up all over the world now. America's league is going very well…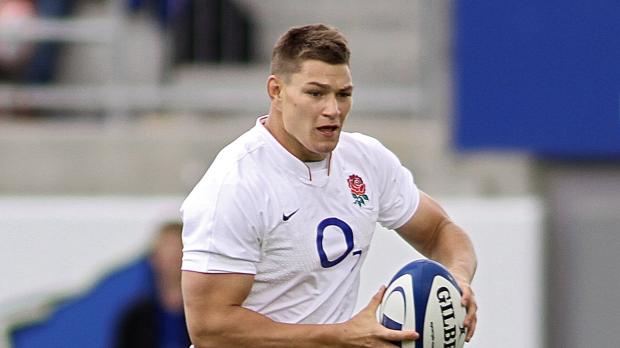 "There has been cash strains the last few years (in England), but with its infrastructure the Premiership is becoming a far more attractive corporation and we're going to get more backers. Give it a few more years. Social media is absolutely massive, the Premiership is getting bigger and bigger and so is rugby as a sport. We are definitely going in the right direction.
"I have seen so many great players have to retire over the years I have been playing and you have just got to remember every day you walk into that club that it could be your last day so you have got to make the most of it.
Massive thank you to @TomLindsay2 for taking time out of his busy @BristolBears training schedule to deliver a great session on handling, identifying & attacking space to the @colstonsschool U12 & U13 Sevens players.#togetherwerise #magnificentsevens pic.twitter.com/lNoKc551Pz

— Colston's School (@colstonsschool) January 30, 2019
"That is doing everything you can to make sure you get on that pitch to stay fit, stay healthy, mentally and physically. Once you're out of this bubble of rugby it's quite a lonely place, so it's making sure you have got the right tools for life after rugby while enjoying yourself when you are in the environment as well because it's such a blessing and an honour to be involved in professional rugby be it Championship, Premiership or internationally. You have just got to make sure you don't take it for granted.
Good insight to the half-back battle with Ian Madigan and also Pat Lam's unifying qualities https://t.co/RWZ2itPvKK

— liam heagney (@heagneyl) April 26, 2019
"I'm focusing on coaching. I'm coaching schools, not just rugby. I'm doing everything I can with schools in order to become a director of rugby, so I'm doing my coaching badges, I've done first aid, I'm doing a mental health course as well so I can be a mental health advisor in school or in a coaching environment. I'm doing a lot. I'm working with the Bristol community as well.
"A day like this [Project Rugby] I relish, I could meet schools, meet other coaches as well to pick their brain… sometimes kids will ask you how much do you earn, who is the biggest person you have played against, who is the longest in the shower – you get all different types of questions."
WATCH: What unfolded when RugbyPass went behind the scenes at a Bristol Bears pre-season

Comments
Join free and tell us what you really think!
Join Free