'There is a bit of a misnomer that rugby is looking for bigger, heavier players'
It was headline news last May in Ireland. Aaron Sexton, fresh from breaking Irish schools records for both the 100- and 200-metre sprints, was hanging up his spikes, turning his back on becoming a potential Olympic athlete for a shot at making the professional rugby grade at Ulster. 
The 18-year-old's recruitment was a bit of a coup. Sexton's father Roger used to be a sprinter himself and was his son's athletics coach.
However, the personable way Ulster go about their business these days meant the prodigious speedster eventually had no hesitation pitching his lot in with a team sport rather than going it alone in track and field. 
Previously, Ulster's production line was seemingly laboured and overly dependent on whatever talent might emerge from the greater Belfast area schools around the age of 18, but talent identification now spreads its tentacles across a much wider landscape. It also happens from a much earlier age and smartly taps into rival sports.
This more forensic reconnaissance kindled a harmonious relationship when Sexton was in his early teens and, having lapped up a glimpse of his rugby potential last season when he became the Ulster A team's top Celtic Cup try-scorer, his signature became mission accomplished two months ago for delighted academy boss Kieran Campbell.
ICYMI | Five new entrants have been included in the Abbey Insurance Ulster Academy squad for the new season…https://t.co/ohlYJFuX6u

— Ulster Rugby (@UlsterRugby) June 20, 2019
The former London Irish scrum-half, who spent seven years as an Ulster player and won a couple of Ireland Test caps in 2005, took over the province's production line in 2015 after a few years in an apprentice coaching role. It has been a hard slog getting from there to here, but the prevailing situation is a greater vibrancy to Ulster's player development set-up.
Dan McFarland's thirst for fresh talent is a key cog in this vital evolution. Whereas before there might have been a general reticence to fast-track youngsters to the senior team for the really big games, the latest Ulster boss, appointed in summer 2018, has no such hang-ups.
Imbued with a desire to lower his inherited team's age profile, the past season witnessed speedy kids such as Robert Baloucoune and Michael Lowry starting the Champions Cup quarter-final against Leinster in Dublin 20 weeks ago, a level of rugby Sexton can likewise aspire to quickly experience given this refreshing McFarland approach.
The machine that is Aaron Sexton – his two record races in full: https://t.co/XyqSF5KAOx

— Cathal Dennehy (@Cathal_Dennehy) June 3, 2019
If he does make the jump, the 6ft 2in flyer won't be much heavier than the 88kgs he currently carries. Bulking up simply isn't the Ulster way. More valued is the ability to be quick and elusive. "It comes back to how the game has changed," explained Campbell to RugbyPass. 
"It's not a weight issue with us. What we're looking at is the speed and velocity which you move and how that transitions into winning and losing collisions. 
"In Ulster, the player we are looking for is those who can produce explosive movements because that is what we find is the special player who can create a point of difference in an attack or a defence phase. 
4th is the most difficult place to be!Coached by his Dad North Down's Aaron Sexton has had an outstanding schoolboy athletics career.Aaron retains Europe's fastest U20 200m time but lost out on the line in the fight for medals.We wish him well as he follows his dream @UlsterRugby pic.twitter.com/iop6obQPZt

— Athletics NI (@AthleticsNI) July 20, 2019
"It isn't a weight thing, it's a power-to-speed ratio. If you look at the shape and conditioning you are not seeing those bulky, heavy players. That is because play now is going on for longer, matches having phases of play of three-and-a-half to four minutes. 
"They can't afford to be bulky, they have got have explosive movements. Look at the way Leinster kept the ball for seven-and-a-half minutes at the end of the Ulster quarter-final – you cannot have players who are carrying a lot of heavy weight because they won't be able to keep the ball for seven minutes and keep those repeated explosive movements.
"Dan talks a lot about collective speed. It is a big mantra and you can't be part of a collective philosophy if you can't move fast and can't keep those repeated actions. 
? Kieran Campbell gives a great insight into our Academy set-up in this podcast ? https://t.co/0CURToU79q

— Ulster Rugby (@UlsterRugby) July 22, 2019
"There is a bit of a misnomer that rugby is looking for bigger, heavier players. Definitely, here we are looking to try and avoid those collisions and be explosive enough to keep that power-to-speed part of our game alive and stretch teams as opposed to becoming an abrasive, collision-orientated team," he explained, adding his satisfaction at securing the service of the quick-stepping Sexton.
"It's about putting in better systems, understanding how to convince players to come into rugby. It has been a journey with Aaron. His dad Roger was a sprinter and his coach, so there was an emotional attachment there to all of that. 
"Fortunately we formed a really good relationship with Roger and Aaron combined and that gave us a chance to liaise with them on why he should come across to rugby. The one thing people don't see with Aaron is he isn't just an athlete. He is brave in terms of the collision, the tackle and has a really good left foot. He is aerially skilful and strong as well.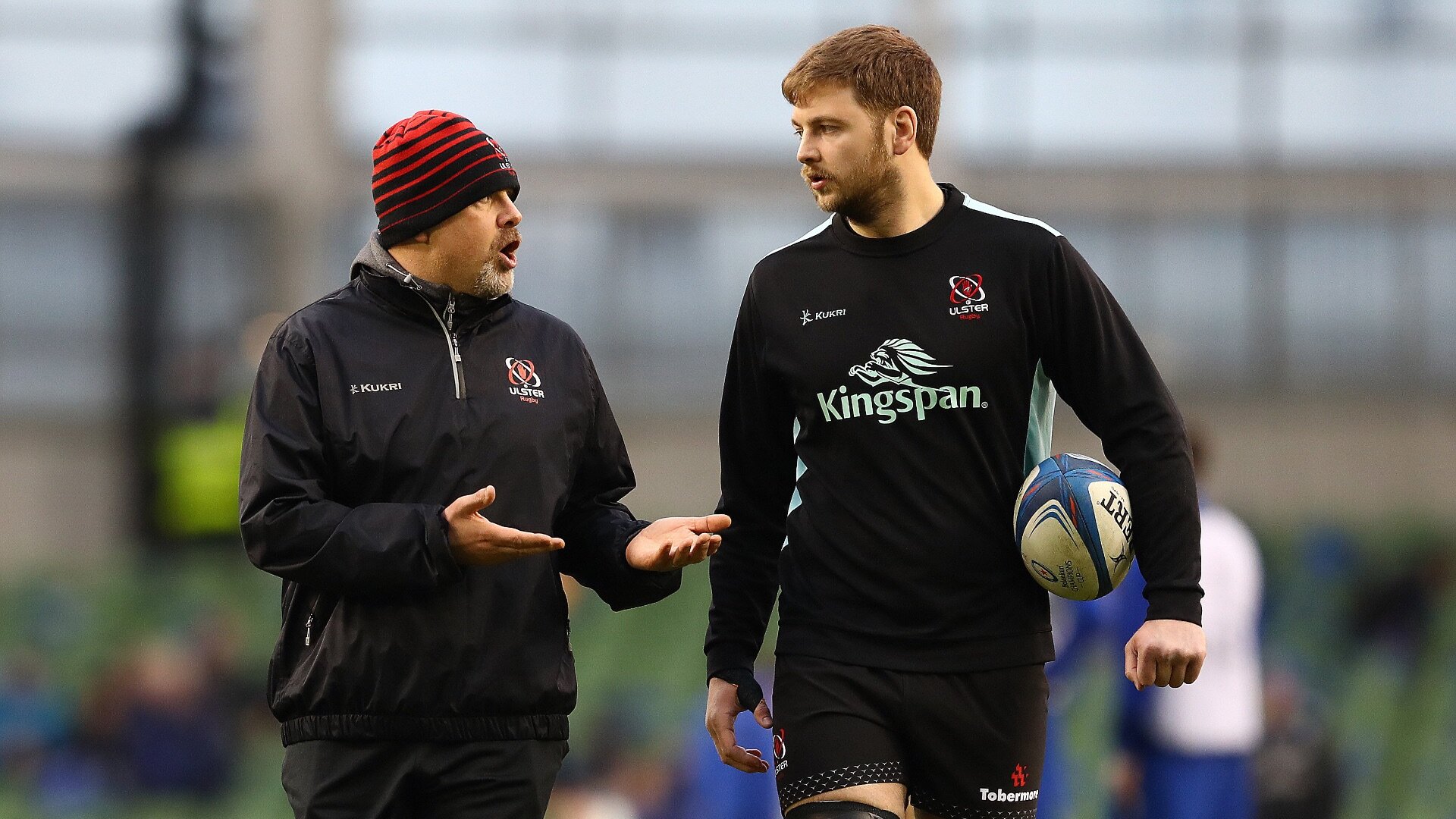 "There is a natural rugby ability there but without that relationship with Aaron since he was 14, 15, it wouldn't have been so easy to get him across the line in rugby. Because guys are being identified earlier and are given opportunities in those pathways from 14, you get to know the player better, get to know the family better.
"You have a greater understanding and depth behind these players, which means that bringing Aaron from high-performance athletics into rugby is that little bit easier. I don't know if that would have been the same five, six, seven years ago because the pathway wasn't at the level it is now and the talent identification wasn't done as early. 
"Guys were transitioning at a much later age if they were multi-disciplinary sportspeople across into rugby. But now you can see in the couple of guys who have come into us from Donegal, who are predominately GAA, the relationships are happening a lot earlier so the transition for them is a lot more comfortable and easier.
4??4?? man squad
4??1?? Irish qualified
2??7?? progressed through Ulster pathway
6?? new faces

Here is confirmation of the senior playing squad for next season…https://t.co/10KKaLkadD

— Ulster Rugby (@UlsterRugby) June 24, 2019
"Dan has a real passion and interest in developing young players. He comes from that background himself with the Connacht academy and there was a success there in the transition of players. 
"He is looking drive a culture here that is based around two cliches, fight for every inch and squeeze every drop. He feels young guys have really bought into that culture and demand and that is why he is giving them opportunities. He also feels those young guys come with a hunger to be successful. 
"There is a demand on results, quite rightly. We are a province that is pretty well followed and people want success. But if you look at those young guys coming through, they are of the ilk that are going to drive that. Dan wants guys who are hungry and proactive.
"The senior team has dropped in age profile significantly. It's a pat on the back to the academy but it's also a pat on the back to Dan and the senior staff. They have taken a huge interest in what we are doing with the academy and there is real integration here now.
"There is a huge crossover and all our benchmarks, all the statistics we have of games etc, are now benchmarked in fine detail against senior players."
When Campbell initially hooked up with Ulster as a development officer in 2012, the future wasn't something the club hierarchy was stressing too much about. They had just reached a Champions Cup final, their first since 1999, and the feeling was tomorrow would never come for a powerful senior side at the top of its game at that time.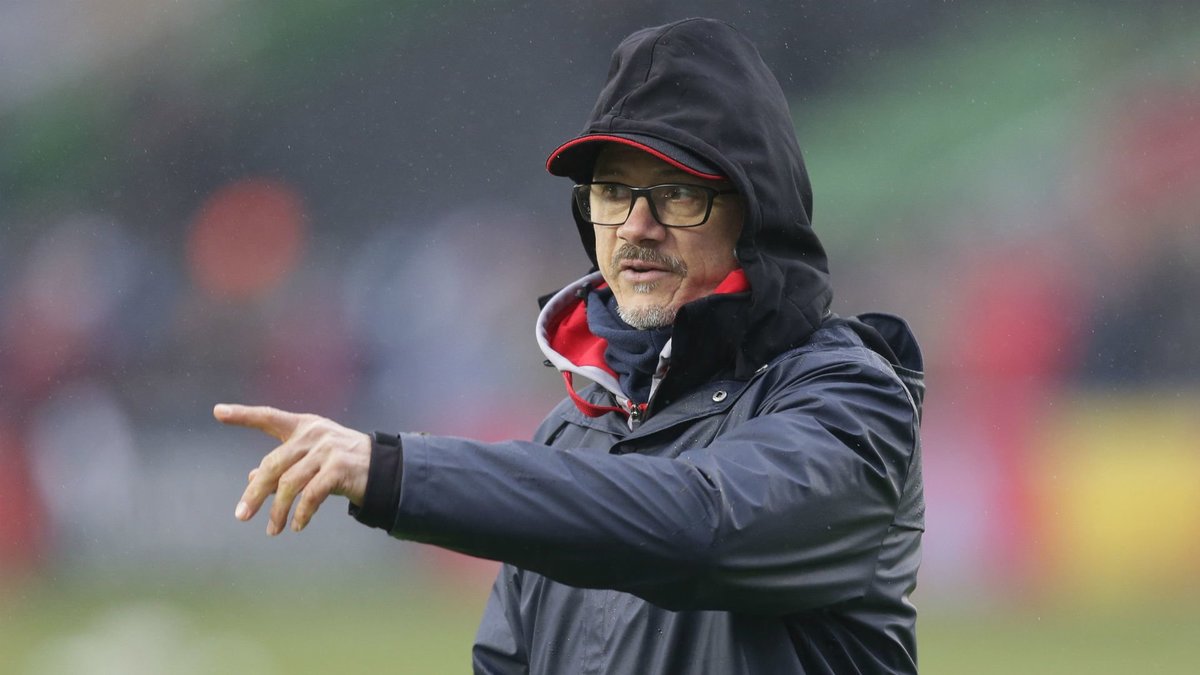 The dreaded day after did arrive, though, Mark Anscombe, Neil Doak and Les Kiss at the forefront of an Ulster that lost its way before McFarland arrived to refurbish the shop window by taking a keener interest in the harnessing of the next wave.
Not that their finessed talent identification isn't without criticism. Some local supporters fear the club's identity is being diluted by the recruitment of outside players, particularly from the Leinster area, but Campbell, the Ulster A and Ireland Under-19s coach, has no qualms with the shift that has occurred in recent times. Needs must. 
"To be honest, we have probably now got a healthy balance between guys from Ulster and guys externally. At the end of the day, my employer is the IRFU and we have a duty to produce a lot of players to play for Ireland. That is the ultimate, that is the main driver behind us. 
"But people want to see success from a pathway here, that there are local guys coming through, and that is happening now. That is positive. Look at guys last year who have gone up to senior contracts, Michael Lowry, Robert Balacoune, Marcus Rea, they are homegrown, they are from here, but one thing we can't afford to do is ignore talent within the island of Ireland. 
"Guys like Dave Shanahan, Eric O'Sullivan and Nick Timoney, they have taken their opportunity to come here. I'm sure if you ask them where they feel they were made, they will say here in Ulster as we gave them the opportunity and they have taken it… no one can say that they haven't been a positive reflection for the academy.
"We don't keep our talent pool too narrow. I don't think we have a big enough population in Ulster to ignore talent from elsewhere – and we certainly won't. If there is quality talent elsewhere we are certainly going to work with it. 
"What we feel we have now is a pretty healthy balance between guys who have come through the pathway from schoolboy here and guys from outside who have come in. It's only prudent. The modern game is changing. 
"We were forced to have a deep look at our system. There had to be a much more professional outlook in terms of how you deal with the academy and how you deal with putting in systems and performance pathways to bring players through. 
"The game has evolved so much in the last five years that the type of challenge in bringing a player through to be of the requisite level is far greater. With that A team system it takes time.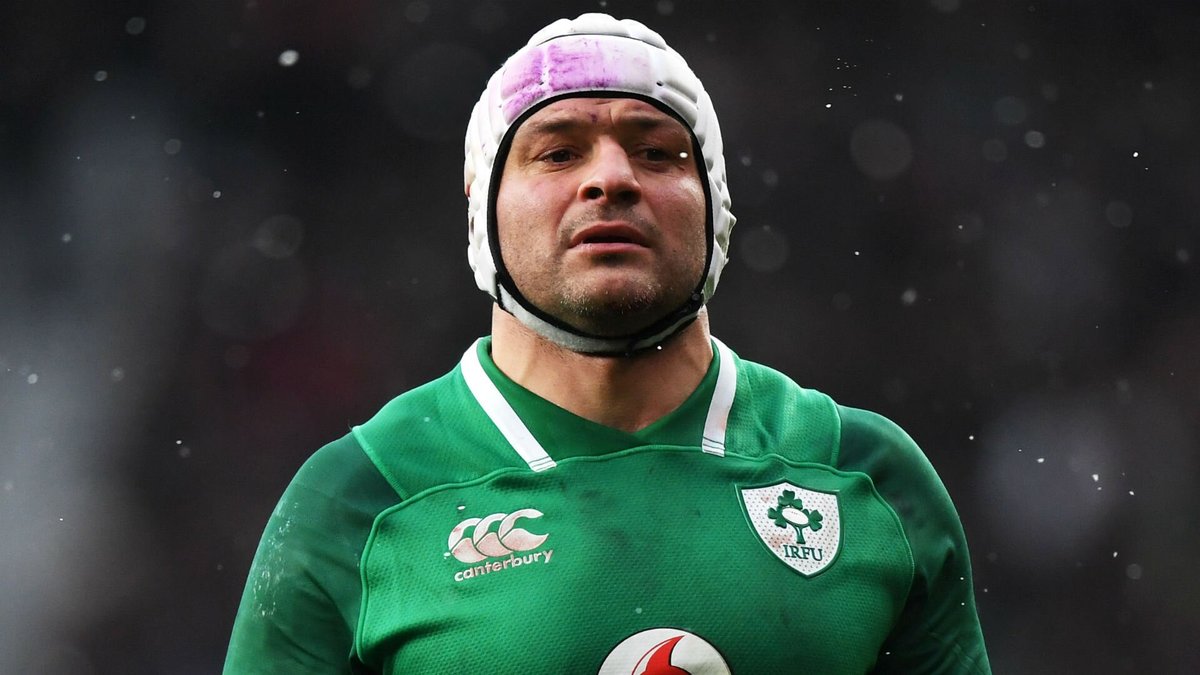 "I have been head of the academy for the last three-and-a-half, four years and those systems take time to bed in, to stimulate a body of players with the requisite qualities to come through to pro-level and to put the support around them to achieve that. 
"That didn't exist until the last four years. Not because of anyone's fault, it's just the ever-changing nature of the game and the amount of investment that it takes as well. That is why it has taken Ulster time to get to a better level which is what we are at now. 
"We are not quite there yet. It will take another bit of time but at least with the guys coming through now, what is reflected is that those systems are starting to work and they are starting to stimulate a level of growth and player development which is getting them through to the next level and being able to perform.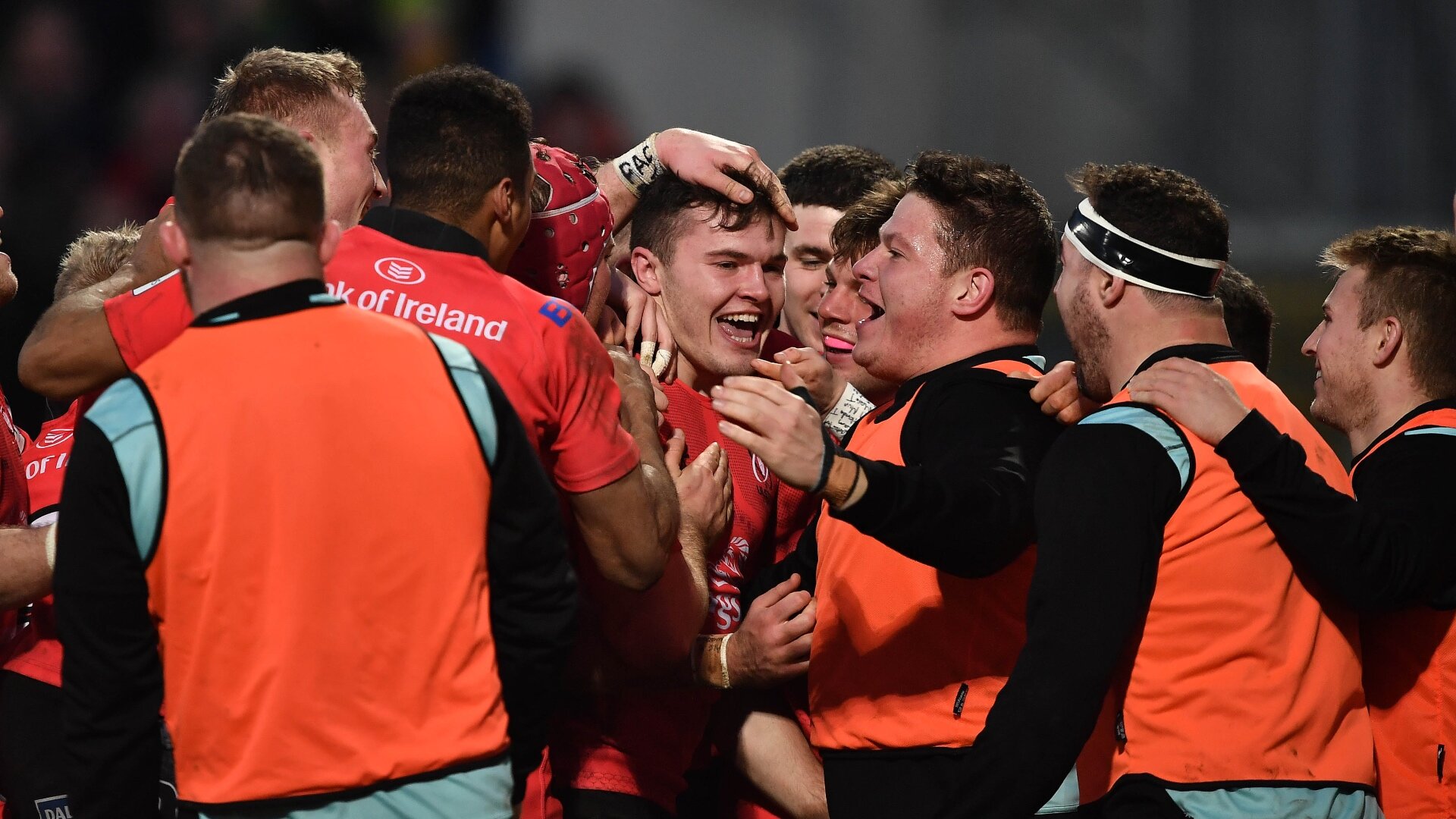 "The danger sometimes of success is you don't quite see where the next growth needs to be and then it comes as a little bit of 'Jesus, this is what we need to change, this is what we need to get to'. There was a high in 2012 but like everything, when you try and change a system like this, it isn't just going to happen overnight."
The need for patience reminds Campbell of the unstinting efforts involved in broadening Ulster's traditional Belfast schools base into numerous youths clubs scattered around the province.
"We strive really hard at talent identification. We have two guys on the pathway, staff members whose sole job is to identify talent. That means going outside the greater Belfast area, driving to the depths of Donegal or Fermanagh to find people like Joe Dunleavy and Robert Balacoune. 
Joe Dunleavy makes Ulster senior debut in win over Uruguay https://t.co/FvovQJ37nk pic.twitter.com/P5wDtVyFTq

— Donegal Sport Hub (@DonegalSportHub) November 9, 2018
"Joe's story is quite incredible. He used to leave Letterkenny at 4.30 in the morning to get buses to get to training in Belfast when he was younger. You're talking a three, three-and-half hour journey.
"It's a great credit to those youngsters. It shows a few guys coming from the youths system don't quite have the same comfortable existence and it does give them a bit of steel in respect of staying power because they have given up an awful lot to get to where they are. 
"It creates a different dynamic in the environment, that not everyone is coming from the grammar school network. It has given a healthier cross-section dynamic to what we are doing."
WATCH: Part one of The Academy, the six-part RugbyPass documentary series looking at how Leicester Tigers develop their young players  

Comments
Join RugbyPass+ now and be apart of the conversation with all-new commenting!
Join Now