Club-by-club players to watch in the Premiership U18 Academy league
It will not get the fanfare it deserves, sitting in the shadow of the fourth round of European competition, but the Premiership U18 Academy season kicks off on Friday 14th December, when Gloucester host Saracens at Hartpury College, with both teams having featured at Finals Day last season.
Yorkshire Carnegie welcome Worcester Warriors, Exeter Chiefs travel to London Irish, Harlequins host Bristol Bears and Leicester Tigers make the trip north to Newcastle to take on the Falcons, before Sale Sharks wrap up the first round at home to Wasps on the Sunday. Northampton Saints and Bath both have first round byes.
The competition is the breeding ground for the future stars of the Gallagher Premiership, whilst many will go on to also enjoy productive international careers with England or other nations.
We take you through a team-by-team look at players worth keeping an eye on this season, with a number more than capable of making early impacts as professionals next season, especially with a Rugby World Cup denying sides of many of their more established players.
Continue reading below…
Bath – Max Ojomoh
Ojomoh will be a well-known name to Bath fans, as Max's father, Steve, made 136 appearances for the club during an eight-year stint back in the 90's, whilst Max has already featured for the senior side, having made his bow for Bath United in the Premiership Shield.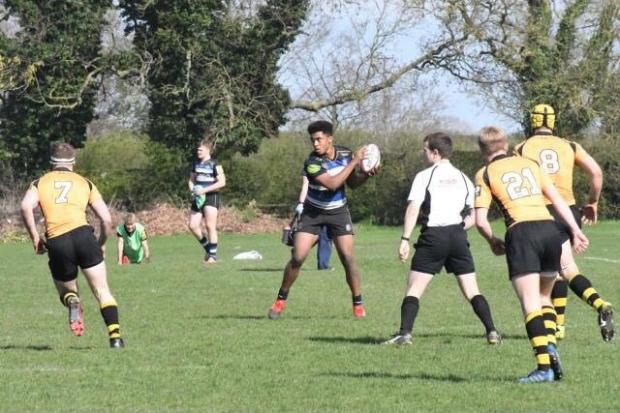 Unlike his father, Max is not a hard-hitting flanker, but he does bring plenty of power to the centres, offering an ability to straighten the line and punch holes, as well as the speed and footwork to make defenders miss and carve out opportunities on outside arcs. The pathway looks promising for Ojomoh, with Jamie Roberts and Jackson Willison offering plenty of wisdom for him to soak up, but with both of those established centres in their 30's, the club should have plans in place for a successful transition to younger options in the coming years. Don't sleep on back rower Nahum Merigan, either.
Bristol Bears – Harry Ascherl
Like Ojomoh, Ascherl is a powerful runner with the ball in hand from the midfield and has also already made his Premiership Shield debut, featuring for Bristol against Exeter Braves earlier this season. The Clifton College captain does differ somewhat from Ojomoh, in that he's a bit more of a playmaker, with the Bath man more of a finisher, but both have the physicality and athletic ability required to be excellent players at the next level.
Ascherl is not the only player worth watching at Bristol this season, either, with scrum-half Blake Boyland and wing Jack Bates impressing in England U18s' recent international series in South Africa. Both are very likely to be offered professional contracts at the end of the season and could well be candidates to immediately go into Bristol's integrated academy squad, with Pat Lam's side choosing a slightly different senior academy structure to most clubs in the Premiership.
Exeter Chiefs – Kian Atkinson
It's a very new-look Exeter side this year, with many of the U18 side from last season graduating from the age-grade and going on to sign professional contracts with the club. Atkinson featured for the group last season and offered a strong carrying threat from the centres when used there and, again, there are similarities with Ojomoh and Ascherl.
From English rugby overflowing with very distinct centres, who seem to specialise in certain aspects of the game, there now seems to be a glut of very multi-faceted players coming through. That said, Exeter used Atkinson a lot on the wing last season and that could be where they keep him this year, although it would be a shame to see his ability to get his hands on the ball in the game limited by being kept out wide. For all the players in the pack that left Exeter's U18s last season and signed pro terms, there are a number of backs returning and it could be quite the unit for the club this season.
Gloucester – George Barton and Jack Clement
Opting for two picks here is not to say Gloucester's academy is dramatically ahead of anyone else's, it's just very hard to separate the two, who both have significant potential at the next level. Barton is the stereotypical 'lovely footballer', who just seems to have an innate understanding and reading of the game, not to mention a great appreciation for space. As for Clement, he is the new breed of physically dynamic loose forward and you could make a case that he could play anywhere across the back row as a senior player.
Leicester's drubbing of Gloucester in last season's final was not helped by an early injury to Barton and though it looked quite serious at the time, thankfully there was no long-term damage and he's back to have another crack at the competition this year. Both he and Clement were involved with the England U18s earlier this year, alongside another Gloucester player worthy of mention here, Rowan Mullis. A loosehead, Mullis was only denied more opportunities last season by the impressive Ollie Adkins, who recently earned an England U20 call-up.
Harlequins – Lennox Anyanwu and Louis Lynagh
It would be quite easy to offer up five or six names here, with so many of the players that took Harlequins to Finals Day last season returning for another year of eligibility, but we've had to limit it to two. Rugby fans will be well-acquainted with Lynagh, whose father Michael is a legend of the Wallabies and when Louis was named to the England U16 squad about 18 months ago, the news went, relative for rugby, viral in England and Australia. As for Anyanwu, he is another of the multi-faceted centres mentioned earlier, with a great proclivity for breaking that first line of the defence and getting his hands free to keep the phase alive.
Between the two of them, Quins will be a threat to score from anywhere this season and that's not where the talent ends in the back line, with the club – and the Irish Exiles – very high on centre Hayden Hyde. Another name to keep an eye on is Sam Riley, a technically-refined hooker that if it were not for Alfie Barbeary up at Wasps, would be generating a lot more excitement. There's scope for Riley to prosper in Barbeary's slipstream, though, and should be a potential long-term solution to Quins' hooker issues. Don't sleep on the Benz-Solomon twins, Jon and Aristot, in the front row, either. It really is a season of potential riches in Guildford.
Leicester Tigers – Freddie Steward
A personal favourite, here, who for some reason hasn't had the England U18 acknowledgement that his talent and potential should demand. Steward ticks all the boxes you could want from an emerging full-back, with the size and speed to be a rangy cover guy, as well as the vertical ability to make contested balls his own. He uses that size and speed well to launch dangerous counter-attacks, has an underrated kicking game and is a more than able one-on-one tackler. As an U17 last season, the odd pass would go astray after making one of those counter-attacking breaks and it's in that technical area and ability to maintain composure where he will surely improve this season.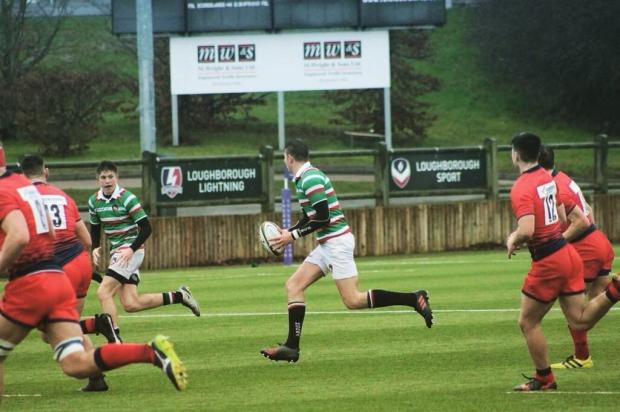 In terms of what he could be at the next level with the right coaching, though, the sky is honestly the limit and the mark of that is that we've mentioned him here over second row George Martin. Martin is a fiercely physical player, who boasts impressive natural size, but also surprising technical refinement for someone who has been able to dominate physically at this level. The lock is worth keeping your eye on this season just as much as Steward, as is back row Lynx Nouwey, who was one of the standout players at the Wellington U16 Festival earlier this year. Between Martin and Nouwey, Leicester will again boast one of the most formidable packs at this level.
London Irish – Chunya Munga
Irish have this reputation as a side who produce talent and then lose it, when clubs with bigger chequebooks and more realistic shots at trophies come calling. If there was one positional group where Irish have struggled to churn out the players that other Premiership sides covet, it's been in the tight five, and Munga could be the player that changes that. A strong ball-carrier and an adept lineout option, Munga is built in the mould of what is looked for in and asked of modern second rows.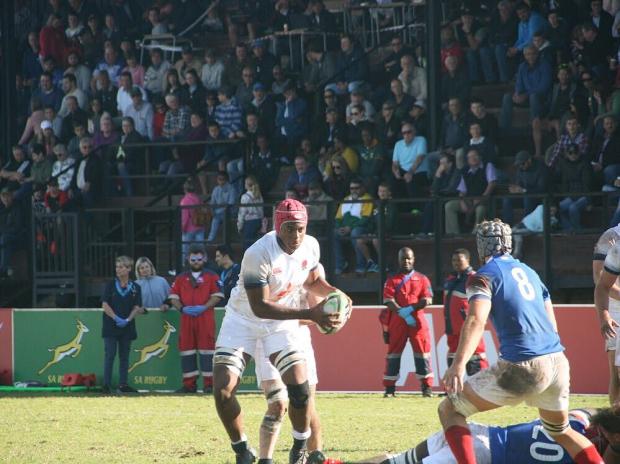 He also has the frame that suggests he can be a full-time second row and whilst you might argue that the versatility of recent Irish graduates Josh Basham and Ben Donnell to also play six is a welcome weapon in a side's arsenal, the certainty of being a lock can help with a player's development and ability to initially crack the senior side. Another player not to sleep on is flanker Fin Rossiter, who has been doing some impressive things with Irish, Wellington College and England U18s over the last 12 months or so. With Irish having been able to hold on to a number of their impressive backs in recent seasons, Munga and Rossiter could complement the likes of Donnell and Izzy Moore-Aiono in the forwards and form the core of a special side moving forward.
Newcastle Falcons – Callum Pascoe
A really intriguing scrum-half, who is also very competent at fly-half and could ultimately develop into a French-style 'petit general' and controller from half-back. It will be interesting to see how Newcastle use Pascoe this season, with their AASE side, Gosforth Academy, having played him at 10 multiple times in their encouraging AASE campaign.
Pascoe battled with Boyland for the scrum-half position with the England U18s in the spring and though they won't meet this season due to the conference system, unless both sides were to arrive in the same playoff at Finals Day, it could be a compelling head-to-head in the years to come. Among the other players worth watching up in the north-east, Chidera Obonna is near the very top of the list, with the wing having impressed over the last few years at RGS Newcastle. Playing on the plastic pitch at Kingston Park is not going to hurt his chances of seeing the ball quickly and in space this season and as a 100m runner and triple jumper, Obonna has that explosive ability in the wide channels.
Northampton Saints – Kayde Sylvester and Josh Gillespie
As an academy, Saints are surging, despite their smaller recruiting grounds. They are beginning to once again churn players out at quite a rate and Sylvester is one to start getting excited about in the East Midlands. A second row who may well end up on the flank eventually, he was another standout performer at the Wellington U16 Festival and could do this season, as an U17, what Martin and Barbeary did last season, dominating physically against players a year older than him.
Gillespie was part of the England U18 squad in the summer and was one of the players to really distinguish himself in South Africa. He played on the wing then, but it's at 15 where he's looked at his best for Millfield, whilst there is some interest in what he could offer long-term at 13. He's already made his senior Saints debut in the Premiership Cup and could help spearhead the club's new generation in the back line, with Fraser Dingwall and Ollie Sleightholme taking their opportunities so far this season. One other name to mention is Jack Hughes. A tighthead, Hughes can anchor a scrum well and will go up against Harvey Beaton at Saracens to be the premier tighthead in the U18 league this season.
Sale Sharks – Tom Curtis and Tom Roebuck
The two Toms are the latest high-end prospects to come out of Sale's academy, which has been as productive as any in the country over the last few years. Curtis is a fly-half who has developed a nice all-round skill set and the versatility to play multiple positions in the back line, thanks to Kieran Wilkinson's spot at fly-half last season, whilst Roebuck is the kind of physical wing that coaches dream of working with, boasting size, agility and speed in equal measure.
Roebuck has already made his bow for Sale in the Premiership Cup, whilst Curtis would have, too, were it not for a slight change in RFU laws that meant, as a 17-year-old, he wasn't registered for the competition. Both players have shone at this level already and another year of experience and technical growth is only going to help them make a senior impact at Sale next season. Completing the trio of England U18 scrum-halves last season is Raphael Quirke, who duelled with Pascoe in South Africa in the summer, and his combination with Curtis will be interesting to watch this season, as both players eye up higher honours in the years to come.
Saracens – Harvey Beaton
There has been a lot of lauding of Saracens' academy in recent years, not just for the quantity of player produced, but also the calibre, with many going into the England side shortly after breaking into the Saracens squad.  If there is one area that the club hasn't quite been able to click in and produce first teamers and depth competition of their own, though, it's been tighthead, and that's a trend that could end with Beaton.
As mentioned before, he'll be in a tough competition with Hughes for the accolade of top tighthead this season and without critiquing Hughes in any way, Beaton is very well-rounded and will surely be at the top of Saracens' list to hand out pro contracts to at the end of the season. Hooker Theodore Dan will have some sizeable shoes to fill, taking up the spot vacated by Kapeli Pifeleti, but is thought of highly at the club, whilst Josh Hallett should take over at 10 from Manu Vunipola, although he could also be used at 12. Both are worth watching as Saracens look to build more depth at two positions where international call-ups regularly affect them.
Wasps – Alfie Barbeary
It's an obvious one and by now everyone has heard of Barbeary, but that's a mark of his ability, that he's generating this much buzz as an U18. He can physically cut in the seniors already, his technical game is as good as anyone's at this level, particularly with his carrying and work at the breakdown, whilst he captained this side as an U17 last season, before taking up the same role with England U18s in the summer.
If you're looking for a couple of lesser known names to keep an eye on at Wasps, fly-half Charlie Atkinson and number eight Nic Jakobsen looked very comfortable at U18 level last season, despite both being U16s at the time. With two more seasons in the U18s, their development will be interesting to watch, as will the evolution of second row pairing Anjo Ademuwagun and Alfred Mawdsley and flanker Joe Tunney, all of whom impressed as U17s last season. With the pathway having become overgrown and underused at Wasps in recent years, there's a crop coming through at the club at the moment that have the potential to do some much-needed maintenance, if given the opportunity.
Worcester Warriors – Rufus Hulbert
A powerful and direct, yet skilful, centre from Bromsgrove. They seem to be like London buses for Worcester, who are already profiting from the rise of fellow Bromsgrove product Ollie Lawrence, and Hulbert can throw his hat into the mix with Lawrence and Will Butler, as Worcester develop a potentially very effective homegrown midfield combination. Unfortunately, an ACL injury wiped out Hulbert's 2017/18 season, where he could have ended up in tandem with Lawrence, but he is fit again and ready to make a statement in this campaign.
Second row Morgan French, who was picked by Wales U18s last season, is another player to watch, as is loosehead Lewis Holsey. Having signed just three of their U18s from last season on professional contracts in the summer, and with two of the three having since left in order to take up studies elsewhere, Worcester will be hoping for a good showing this season and an increased senior academy intake, especially with the league-wide difficulties of maintaining a large enough senior squad within the current salary cap.
Yorkshire Carnegie – Dan Lancaster
Another famous name with the ability to back up the expectations that he will face as a result of that. A fly-half who can also play at 12, Lancaster impressed for Yorkshire last season as an U17 and earned himself a call-up from the Scotland U18s side as a result, following a path his father took years before. Since then, not only has he been included in the England U18s training group for this current season, he's already agreed to professional terms with the club, which will come into effect when he leaves school in the summer.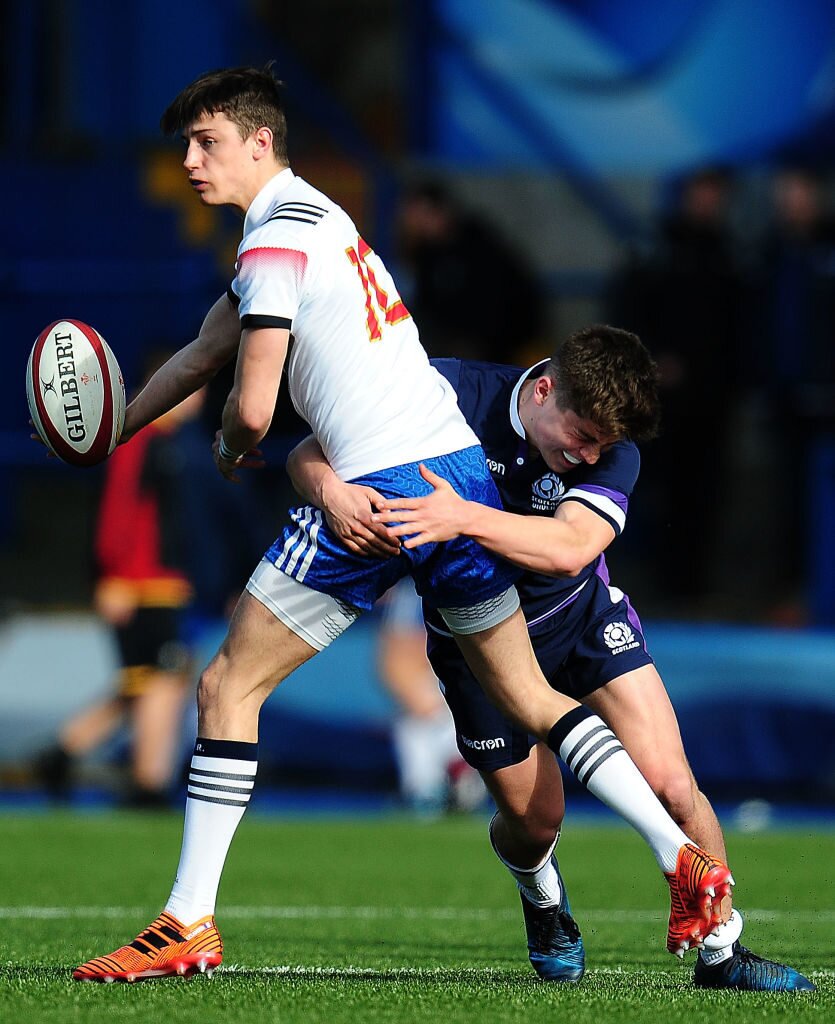 He plays thoughtfully and bravely on the gain-line and is that modern fly-half that English rugby has proven particularly adept at producing in recent years, shaping 10s that can run, pass, kick and orchestrate a back line effectively. Coupled with Joe Carpenter at 15, Yorkshire will boast two of the more impressive playmakers in the competition this season and if their pack can give them a solid foundation, Lancaster and Carpenter could make Yorkshire a match for anyone.
Comments
Join free and tell us what you really think!
Join Free