Barclay: 'Players will have played their last games of their careers without knowing it'
The John Barclay Column: For rugby players lost in the coronavirus-inflicted wilderness, these are strange weeks. Normally, our days are mapped out for us with near-military precision – when to arrive and which kit to wear, when to meet and when to train, what to eat and when to eat it, which analysis to do and which recovery sessions to attend.
Instead, we have a bizarre, but entirely necessary, mid-season 'freedom'. Some of the boys don't really know what to do with themselves. At Edinburgh, my bags were packed – sunglasses, Budgy Smugglers and whatever rugby kit I could fit in – for a flight to South Africa last Saturday. We were due to play the Southern Kings and the Cheetahs on a two-game Guinness PRO14 tour, vital fixtures as we look to consolidate our place at the top of Conference B.
WATCH: Bath & England player, Freddie Burns talks us through his fitness regime during lockdown due to the coronavirus.
The uncertainty this pandemic has created is unsettling, and the significance of sport pales in comparison to the wider issues society is contending with. However, here are a couple of interesting – and a little morose – thoughts.
Firstly, it is not out of the question that this season is over. As much as we hope it isn't, it would be foolish to ignore the possibility. If that is the case many players will have played their last games for their clubs, or even of their careers, without knowing it. Players looking for contracts now have no shop window in which to demonstrate their wares to potential suitors. The season could peter out, players departing without the opportunities to win silverware, say thank you, or wave goodbye.
We don't know when, how or if the campaign will begin again, and for now, we have been given individual programmes to complete at home. The Edinburgh staff have issued us with bodyweight circuits. I did my first session with my eldest son Finlay as an enthusiastic participant, and my other two children laughing hysterically. Not quite the professional training schedule of an elite rugby player, but a training schedule (of sorts) nonetheless. If we athletes can take anything from this chaos and uncertainty, it's the unexpected opportunity to spend some quality time with our loved ones.
Meanwhile, with the Guinness Six Nations now in a state of indefinite hiatus, what can Scotland take from their truncated campaign?
Gregor Townsend and his team signed off – for now – on an emphatic note, a hugely controlled and physically bristling victory over a French side that looked to be rampaging towards a grand slam. France might have spent 53 minutes a man down, but even with a full compliment, the outcome would have been the same. It was such a commanding Scottish display.
This has been an odd championship for Scotland but I feel it has been a deeply encouraging one.
There were narrow losses to Ireland and England – Scotland were brilliant in the first and the second was rendered a non-Test by the weather – and comfortable wins over Italy and the French. Defensively, they have been outstanding. Under new specialist Steve Tandy, they have posted the meanest points and tries conceded tallies in the competition, a monumental improvement on the figures of last season.
Scotland are no longer committing as many players to rucks, so they're able to stock the field with more front-line defenders, on their feet, who are not as tired, and making quality tackles and slowing down ruck after ruck.
Tackle selections are better and the impact in the tackle has also been impressive. Defence is about buying time; time for you to reorganise and press forward. There are many ways to buy time, in the tackle and post-tackle, and Scotland are making smart decisions, targeting the ball in the carry and on the floor where the likes of Jamie Ritchie and Hamish Watson are up there with the best.
The guys have always had a great work ethic so their scramble defence is always going to be great, which says a lot about the culture. The word from the camp is that the team are enjoying working with Tandy, embracing his methods and his hands-on approach.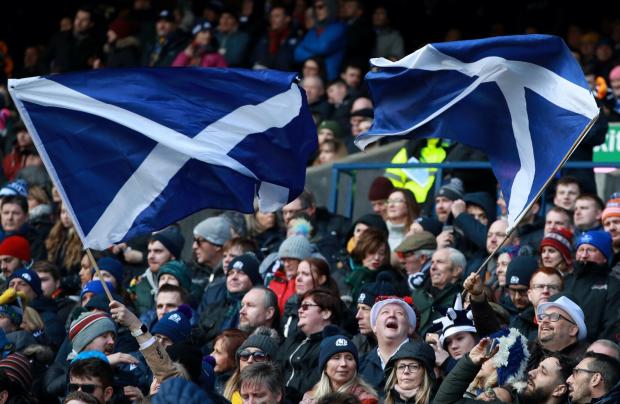 The scrum has also made big strides, and it is no coincidence that Scotland's set-piece looks like a weapon with the fit-again Rory Sutherland at its forefront. Adam Hastings has been largely excellent in place of Finn and put in his finest display in a Scotland jersey against the French.
I think Gregor deserves a ton of praise too. He has recognised that his blueprint for the fastest rugby in the world at least needed tweaking, and has been brave enough to change it.
Managing your energy is a big part of the Test game, not just playing for the sake of playing. The Scotland team now looks like it's operating on a fuller tank. They don't seem so stressed without the ball. In defence last season, there were a lot of desperate chases, players falling off tackles. They looked like a tired defence rather than a snarling one, spearheaded by the formidable back-row pairing of Ritchie and Watson, who are benefiting at the breakdown from a defensive unit delivering jackal opportunities on a plate.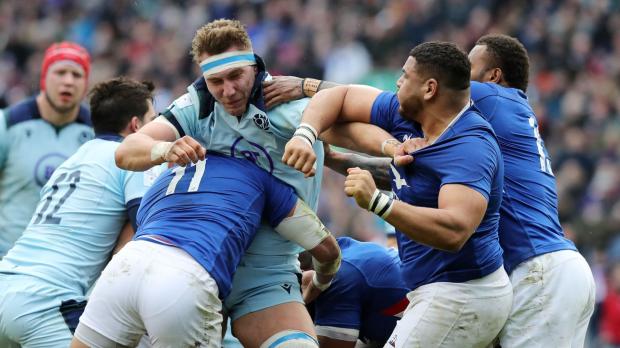 Gregor is a rugby purist and that high-octane style is deeply embedded in his DNA. To step back and own that change is admirable, and I really like the competitiveness of this new Scotland.
We haven't seen the likes of Luke Crosbie or much of Rory Hutchinson unleashed in this championship. Darcy Graham is one of our most dangerous players but has missed it all through injury and guys like Sam Skinner and Jonny Gray have also had disrupted campaigns. The word is that fences have been mended between Finn and Gregor, and he could be available for the summer Tests against South Africa and New Zealand, assuming they too are not derailed by the pandemic. The future for Scotland – whenever rugby returns – looks bright.
With the current backdrop of uncertainty and alarm, it is important we remember that rugby is just a game, and we should try to not take it too seriously. Who knows when the next matches will be played? What is certain, though, is that we won't take our ability to play or watch the sport we love for granted.
Comments
Join free and tell us what you really think!
Join Free