Paddy Jackson and the Galway question
Paddy Jackson is theoretically free to go whenever he wants in Ireland. Ideally he should be in Galway next Saturday, running the show against Connacht as Perpignan out-half. He did this for six consecutive seasons in PRO14 with Ulster, never once ducking the 350km trek west from Belfast.
However, having not played a match anywhere in Ireland since an end-of-season Ravenhill win over Leinster in May 2017, it would be quite a bolshy, headline-grabbing development if he runs out at the Sportsground 255 days after a Belfast court decided he was an innocent man at the end of a nine-week rape charge trial.
Instead of regaining his liberty that fateful March day, he lost it in so many other ways in a climate where social media wields tempestuous influence. His solicitor's court steps warning about taking actions against 'vile commentary on social media' was the spark that set the post-trial flame.
The public furore led to street protests both sides of the Irish border and the outcry eventually resulted in the IRFU revoking Jackson's contract – and that of co-defendant Stuart Olding – 17 days later.
It was a devastating blow to a sports career with so much promise. Despite being exonerated in a court of law, Jackson's employer decided he and Olding had still brought the game into disrepute under the terms of contracts that were to run until June 2019.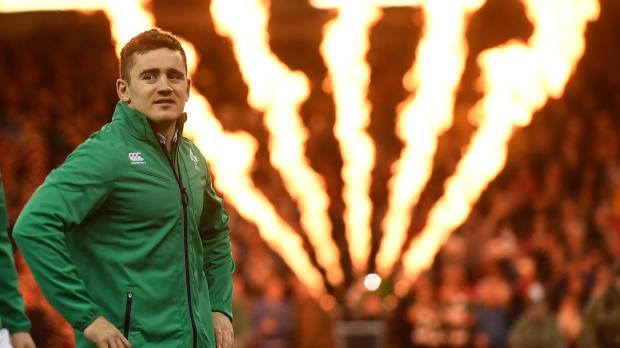 It was a massive call, particularly regarding Jackson. Capped 25 times by Ireland, the out-half was seen as the experienced, established back-up to Johnny Sexton in a position of immense importance on Joe Schmidt's national team.
However, money talked. Drunkenness and inappropriate text messages were viewed as very poor optics for a sports business dependant on drinks and telecommunications companies for its biggest sponsorship revenues.
The IRFU believed something had to give and their quickest damage limitation exercise was to pay off Jackson and Olding close to their contract value.
With ties swiftly cut, the pair left to fend for themselves. These good friends found refuge in France in cities separated by a four-hour drive, but the publicity their trial attracted still shows no sign of abating nine months after a jury cleared them of wrongdoing.
Having an opinion is like walking a landmine field. Even those in the rugby business tasked with controlling the message haven't toed a united party line. Ulster CEO Shane Logan, who eventually stood down in August, came out in April and said he didn't believe Jackson or Olding would ever play for Ireland again.
Two months later in Australia, where Ireland were touring at the time, the narrative changed. IRFU boss David Nucifora pulled the rug from Logan, stating: 'I don't think anything is ever forever. Who knows what could happen or what will happen.'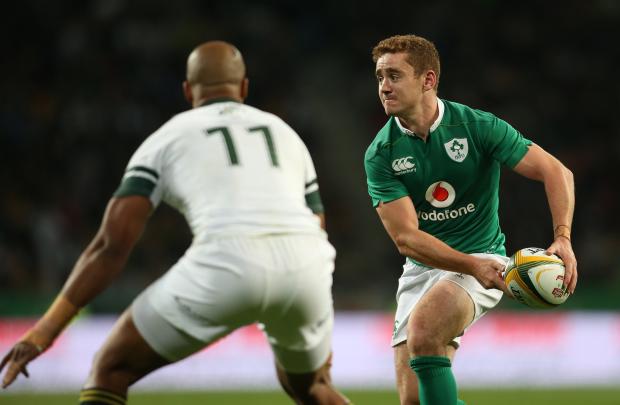 Talk of ever wearing the green again sounds far-fetched for now, particularly when a potential return in a French club jersey next weekend has the potential to only add fuel to a fire that has never fully extinguished.
Only last week the details of the court case were revisited in an in-depth Irish national radio documentary, while just last Wednesday a man was convicted and fined £300 after pleading guilty in Belfast to breaching the lifetime ban on reporting the rape case complainant's identity.
It's clear this remains a story that is only going to run and run, meaning picking up the pieces continues to be an onerous process for everyone concerned.
For Jackson, it's a tough public rehabilitation. Not only has he had to leave his home city and move abroad to an unfamiliar country to pick up the thread of his damaged career, certain aspects of his rugby past have been curiously airbrushed.
He and his family featured heavily in the What We Did Last Summer documentary covering the three-game Ireland tour to South Africa in 2016. That was the trip followed by the now infamous June night-on-the-town events in Belfast which resulted in the Jackson/Olding court case.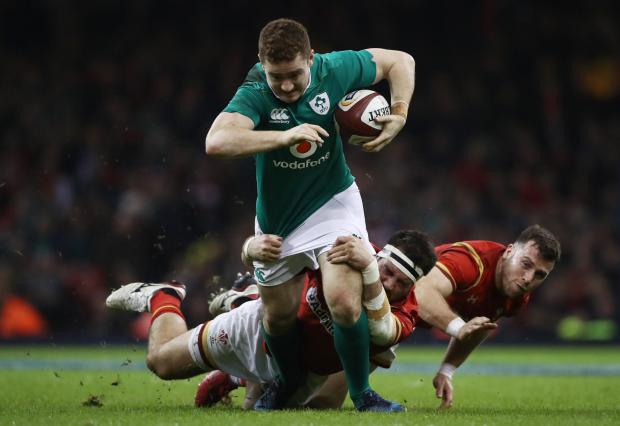 The tour documentary, launched on primetime Irish TV in November 2016, is no longer found in its entirety on the YouTube channel of the rugby sponsor that commissioned its filming. Only certain sanitised snippets exist, but you can watch the documentary series follow-up, Four Days in November, on loop if you like.
That's a small example of how Jackson's rugby career in Ireland is very much past tense. That even a memory of a very good day – filling in for Sexton and helping Ireland secure a first ever Test win away to the Springboks – has been shunted into the shadows.
Jackson's reinvention in the south of France hasn't been smooth. Mastering the language hasn't been easy. Newly-promoted Perpignan have also lost all 10 matches going into their Sunday fixture with Bordeaux.
Yet, the prospect of a quick return to Pro D2 for the Catalan club could yet have an upside for the playmaker who turns 27 in January. Jackson is being courted by better-resourced Lyon and they have the means to buy out the remaining year of his contract and take him north next summer as replacement for Lionel Beauxis.
In the meantime, he hasn't shied away from the controversy surrounding him. No sooner had he played his first match – an August pre-season that was his first run of any kind in 14 months since his last Ireland cap in Japan in June 2017 – was he thanking Perpignan for their embrace.
'It's been difficult (living with the trial fall-out) but it's something that me and my family have had had to get used to. You can only really understand if you have been in my shoes or my family's shoes. It's something you get used to. You stick together and you help each other.
'I have come out somewhere where people know about it [the trial], but they are all respectful and understanding about it. They have helped me in training to get into the lifestyle here. I have just been focusing on playing here.'
Some familiar faces have been encountered during his exile. On his Instagram account, which he started updating again following a 10-month lay-off between pictures, there is a snap of Jackson in the company of Olding and Ruan Pienaar following the Perpignan-Montpellier game at the end of September. The group were all smiles in their reunion picture.
However, happy faces might be in short supply if Jackson makes the trip to Galway for a European Challenge Cup match next weekend. The rape case captivated and divided a nation and despite his innocence in a court of law, his potential return to play would only see an extraordinary furore revisited and revived.
'It totally blindsided everybody in terms of scale and scope,' admitted an Ulster insider, reflecting on how the court case impacted on the northern club. It even had critics calling for Rory Best's removal as Ireland captain as he attended the trial in the lead-up to a Six Nations game versus France.
'We didn't appreciate how big an issue it was going to become until we were in the middle of it. It was certainly an eye-opener for everyone involved. It was a learning curve, a window into how fast news now travels. It was dinner table conversation the length and breath of the country.'
Will that dinner table conversation have a Galway sequel next Saturday? That ball is in Jackson's court.
Comments
Join free and tell us what you really think!
Join Free