Neutrals will be rooting for anyone but Saracens in Prem semis - Andy Goode
Both Premiership semi-finals this season are the archetypal clash of styles and it's no secret that all the neutrals will be rooting for at least one of the underdogs.
Leicester's revival under Steve Borthwick has been a brilliant story and I'd love to see them go all the way because of my association with the club but many will be hoping the free-flowing Saints style overcomes the Tigers' pragmatism.
It's a similar story in the London derby but with an added dimension. I don't think it's an overestimation to say that everyone not associated with Saracens will be wanting Quins to come out on top in that one.
Not only has their swashbuckling style been a breath of fresh air in the Premiership over the past year, I think for Saracens to come straight back up after their punishment for salary cap breaches and win another title would still leave a bitter taste for many.
Clearly, Leicester and Saracens are significant favourites, even more so when you consider that 29 of the 35 previous Premiership semi-finals have been won by the home side, but the prospect of two such risk-averse sides going head to head in the showpiece occasion won't be as enticing to casual fans as other options.
Of the two away teams, Quins should have the better chance of upsetting the odds but it's another new challenge for them and their lynchpin Marcus Smith.
They won on the road in last year's semi-final but against a similarly expansive outfit in Bristol and then saw off a possession-based side in Exeter in the final. Smith and co have obviously come up against Saracens before but knockout rugby is different.
I remember being a young fly half and thinking I had it nailed after doing well in the regular season in the Premiership but facing a gritty, experienced Wasps side in knockout games was a major shock and something I hadn't had to contend with.
Smith has taken just about everything in his stride so far and, having spoken to his parents a couple of times, I know he's the type of character that will be absolutely relishing this challenge but it might just be his toughest test yet.
There's no way Harlequins can give Saracens a 21-point head start and they know that but, equally, there's no point trying to change the way they play. They might have to rein it in at times but they have to do their best to match Sarries physically and trust the philosophy that took them to the title last season.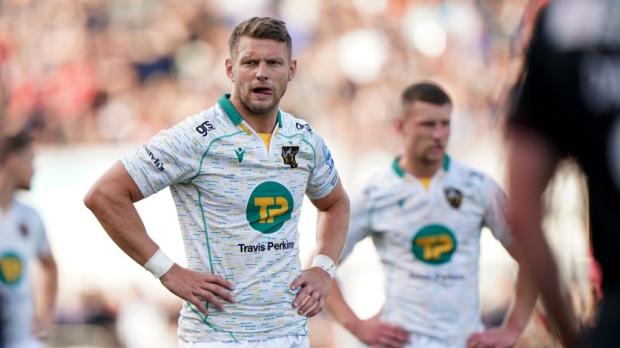 For Northampton, I think the equation is a bit more complicated. I just don't think they have the front five to compete with their East Midlands rivals. However, in Dan Biggar they have a fly half who can manage a game as well as anyone and that is their biggest hope.
Chris Boyd has spoken this week about England not producing many players willing to take risks and his squad has a fair few but you can't just throw caution to the wind and Biggar will be key in that respect.
I certainly don't buy the notion that Saints and Quins have nothing to lose. In semi-finals you have everything to lose but it's a really difficult balance for them both between playing their own game but not pushing it too far and going for too much.
Both will be intriguing match-ups and I'd love to see a Leicester v Harlequins final personally but I think the neutrals will be hoping for at least one of the underdogs to pull off an upset so we have another clash of styles to look forward to in the final next week.
Comments
Join free and tell us what you really think!
Join Free