Big Jim's Big Interview: James Haskell
In the latest in our series of 'Big Jim's Big Interviews', the former Scotland lock sits down with none other than Northampton Saints and England back rower, James Haskell.
Read on to see the 'Hask's' take on his favourite podcast, the truth about his exit from Wasps and his plans for life after rugby.
Jim Hamilton: Right, talk to me. 'My Dad Wrote a Porno', what is it?
James Haskell: Yeah, unbelievable podcast. I think it's actually the biggest podcast in the world at the moment. It's…
Jim: No, no, it's not. No, it's not.
James: Why? What's the biggest then?
Jim: No, I mean the biggest rugby one. So, talk to me about 'My Dad Wrote a Porno', you're into everything. How has that come about?
James: I got recommended it ages ago and I started listening to it. I like to think it's occupational because we're around guys all the time and we have high thresholds for humour. You know when you meet some nausey fans and they think they're the funniest in the world and no one ever laughs, well obviously we've got quite high standards, even if it is pretty childish.
'My Dad Wrote a Porno' had me laughing out loud in the car and it's pretty incredible how it come about. Some bloke's dad thought he could have a go at that after seeing '50 Shades of Gray' and heard that the woman who wrote it made millions. He wrote four books off the back of it and I went on the footnotes the other day and I had the time of my life with the feedback. I should quit rugby and just join 'My Dad Wrote a Porno' full-time.
Jim: I'm going to listen to it, but as you say, we're well established in toilet humour. Now you're on it, I'm going to listen to it.
James: Yeah, you should do. We're on series four at the minute and when he wrote the books, he did two, three and four straight after each other and obviously they've done the podcasts off the back of that, but he's written more books, so they're going to be sullied by the fact he's done a podcast about them. I'm interested to see if he's made them more outlandish because the guy that wrote them, Rocky Flinstone, just has no concept of sex. He's found out about it from a friend of a friend of a friend who's whispered something to him and he's heard wrong. You know what I mean?
Jim: Is his name Flintstone or is that just his stage name?
James: It's his alias. I think it's his writing name.
Jim: I love it. What would your writing name be, Hask, if you had one?
James: Erm, I don't know. If I wanted to tell the real truth about my rugby career, I would have to come up with a different name, I couldn't stick with James Haskell.
Jim: Well, let's talk about Brand Haskell, because if you've got Brand Haskell and let's say it's Championship, then I'm League Two, just below you in terms of Brand Hamilton. I don't know why you're laughing.
So, what have you got on the go at the minute? We've known each other for…well, we both had a full head of hair, so it's been a long time, but you've been building this brand for a long time. What have you in the fire at the minute? What's exciting you?
James: Let's be very clear, I never came up with Brand Haskell. That was made up by – and I won't throw him under the bus – a disgruntled ex-Wasps coach, who I didn't sign for Wasps with, and he basically told everyone I was more interested in Brand Haskell than I was playing rugby. That was all because they wanted to get me for about 100% less than the market value and I refused to do it, obviously. So, they made this thing up and ran with it. It's not something I've ever referred to myself as.
In terms of what I've got going on in off the field interests, a few bits at the moment. I've opened this gym in Bath, F45, which is cool and part of a franchise, with about 500 of them open worldwide. About 10 of them have opened in London and I looked around and thought Bath would be a great place to open one. I've been interviewing staff, which has been fun.
I'm still hammering the DJ stuff, I've got another collaboration with Defected Records coming out, which is cool, and I do a few gigs and bits and pieces…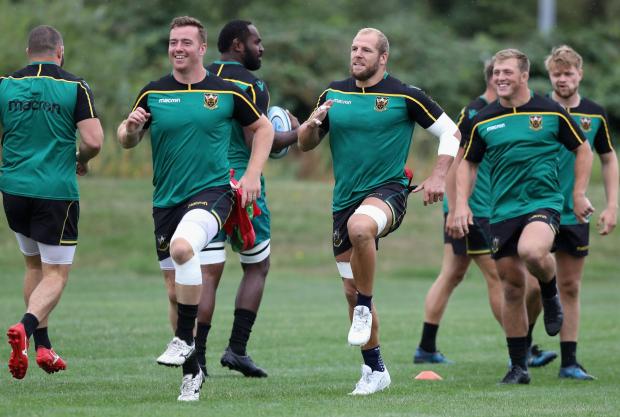 Jim: Stop there. Talk to me about hammering the DJ stuff. You're not a dad yet, right?
James: No. Well, I hope not! Not to my knowledge.
Jim: There are no love-childs out there. So, I'm watching you dance – and I'm not the best dancer in the world – but why am I cringing when I see you throwing that kind of…that hand around the floor?
James: [laughter] That's actually from a guy from New Zealand called Willie Cribb, who kind of created this whole thing. I've kind of adopted it as my own thing and it winds up so many people who don't know and my answer is if you don't know, you don't know. I think the dancing is not actually the best, but you have to look like you're having a good time and most of the time I am.
I'm not really there to be the coolest person in the world. I've never been the coolest, I don't have the best dress sense and I don't have the best style.
Jim: You're comfortable.
James: I'm very comfortable. You get a lot of boys now rolling in the best garms and the best treads…that's never going to be me. I make up for that with enthusiasm and some average chat.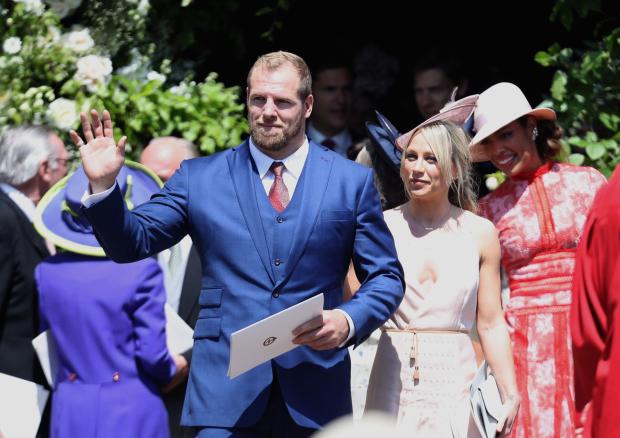 Jim: So, DJing, you've got that. What else?
James: I do a lot of speaking stuff at the moment. Some after dinner work. I've got a book coming out after Christmas, which will be cool.
Jim: What's it called?
James: Cooking for Fitness. I teamed up with a chef called Omar Meziane, who used to be the Wasps chef. He does some work at Quins, he's the GB Rowing chef, he's now a football team chef, so he's been doing those bits and pieces and we've put a load of recipes together. They're great no-nonsense recipes that are really tasty. You don't have to go to health shops to get the ingredients.
And then I've got my day job, trying very hard to stay fit and improve my rugby. That's it, really. It's a busy life.
Jim: Before we get on to the rugby, you're also planning a wedding, right?
James: Well, you say I'm planning it, but it's more my missus, she's doing a lot more of the planning than I am, to be honest. I've had a few jobs and I've ended up delegating to her. I'm doing the order of service, which is going well. I've chosen the hymns and I've gone for a traditional church set-up. It's a small, family affair.
Jim: You don't need to say that, mate, if I'm not getting invited. You don't have to mention it's a small do.
James: No, no, no. There's a bigger celebration coming up at some point, but this is just the legal part, because when you get married abroad, it doesn't actually mean you're married.
Jim: Any NDAs going on? Not your end?
James: If she's smart, she'll probably get me fully NDA-ed!
Jim: She doesn't know how big this DJing is going to go, so she's banking on you for that.
James: Yeah, I'm going to be doing mobile discos. I need a bit more investment, so I can get the third traffic light set and the smoke machine and then I'm ready to roll.
Jim: Let's talk about ruggers, then, as that's why we're here. I'm surprised to see you in Northamptonshire. Apparently, you were knocking about up in Scotland? Converted! That true or not? Was it just rumour to get your money up?
James: I was talking to a Scottish team and I was quite excited about the opportunity, but it would have meant that I couldn't play for England, so I would have been in the same kind of boat as I would if I had gone abroad. I thought it would have a been a good challenge, I know it's a beautiful place and they play some good rugby. Sadly, it wasn't to be. I didn't actually meet anyone or venture up there, but it was certainly on the horizon.
Jim: Good answer, mate. You seemed pretty sad to leave Wasps and we saw in your commentary you mention them being your team still…
James: "We!"
Jim: "We", yeah, that was it. How sad were you to leave Wasps and that you couldn't agree terms to stay?
James: To be honest with you, it wasn't even down to agreeing terms, they just didn't offer me a contract! We never discussed anything and they just kind of felt that my time was done, and I wasn't in the plans moving forward. All you can do is move on pretty quickly and it's sad, but I think if I hadn't left Wasps the first time and been around and have the attitude I have, it would have been a lot harder.
The moment I got to Saints, I had like 30 minutes of "oh god, will anyone like me", sort of the new boy at school, and then I was laughing. I've not looked back since and I've had a great time. Obviously, it would have been nice to get some more results and a bit more playing time, which I'd missed out on through injury, but I've loved the experience.
Since my time was up with Wasps, I've not really looked back. Obviously, I had that balls up with me saying "we", but the last time I did commentary at a Wasps game was when I was playing at Wasps, so it just took a bit of adjustment. Nothing like razzing up a few internet trolls and rugby nauses, I do like doing that.
Jim: You gave us something to speak on the podcast. Well, Goodey, anyway, I've got most to speak about, but he needs something to speak about.
James: Was he getting at me as well?
Jim: That's just his segment, 'talk of the weekend' or whatever. And he sees himself as a Wasps ambassador…
James: [laughter] Yeah, I'd be a Wasps ambassador, too, if I were getting paid the amount of money he is getting paid to be one! I don't listen to you a lot on The Rugby Podcast, obviously…
Jim: That's what they all say, Hask.
James: If you're into rugby, absolutely good for you, but it's not really my thing to listen to any kind of sporting podcast, so 'My Dad Wrote a Porno' or audiobooks are more my vibe, really.
Jim: I don't really talk much about rugby. I talk about who's hung like a horse and who's not.
James: Yeah, yeah. You're the more controversial, which is what I tried to bring to 'House of Rugby', really.
Jim: We're going to edit that bit out, we're not allowed to talk about rivals. So, talk a little about the body, because you mentioned you've had a couple of injuries and I know what it was like at the end of my career. It's not about doing your shoe laces, it's about whether you can scratch your knees or not! How is the body now and how much longer do you think you have in you?
James: Obviously, I've got the target of this season and the Rugby World Cup and I haven't really looked any further than that, I'm just looking forward to seeing how the rest of this season goes. I had an issue with my toe, an issue with my ankle and then a back spasm, so I'm actually in alright shape and wouldn't compare myself to you, you old carthorse. I'm not ready to go to the glue factory just yet! An injection in my ankle and then hopefully I'll be back and right as rain.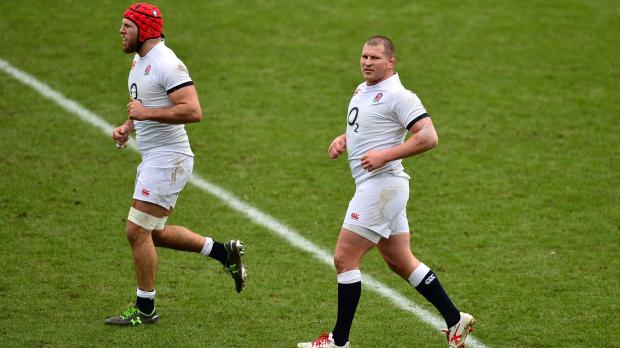 Jim: You don't need to tell me about that. I made the decision pretty early. In terms of your ambitions this year and the World Cup, what was the last conversation you had with Eddie [Jones]? You two seemed to have a pretty decent relationship? There are not many who seem to have that, but you seem to have a good one with him.
James: Yeah, I think we have a good relationship. I tend to get on pretty well with coaches. I got a text from Dai [Young] before my first game for Saints and it was a really professional touch. Eddie and I have a good chat, from time to time. He's mainly telling me to get better at this or sort that out, so that's pretty much all I do, really. Then I feedback to the coaches I've got here and say "I need to be working on this" or "I need to sort that out…"
Jim: What's this and that? Can you tell us?
James: For me, it's involvements in the game. Trying to get my hands on the ball as much as possible, to carry and to put big collisions in and hit people. I think you can 'overwork', so you get involved in the breakdown too often and end up not really affecting anything, you may not be demanding the ball and you may just end up clearing rucks. You don't understand why that's happening and sometimes you need to take a look at it and maybe you need to be a bit more selfish and play with your head up.
The guy who does that better than anyone is George Smith. He's incredible in terms of the way he reads the game and the way he plays. I spent a lot of time watching him and it refreshes how you want to play the game and think about your performance.
Jim: You mention George Smith there, I find it interesting the fact you watch and study him. Joking aside, I've got a lot of respect for what you do off the pitch, but there are a lot of trolls and haters out there, so how seriously do you take your rugby? How much work goes into James Haskell the rugby player each week, in terms of analysis and that sort of stuff?
James: Masses, it's just not the glamorous part and doesn't make great social media viewing. I talk about everything else but my day job, really. I start the day at about 7am with mobility, then into breakfast. First part of analysis, training, mobility, weights, more analysis. Then I pay to go and see physios in London. I do everything I can to try and get myself in the best possible shape I can.
I talk to the England coaches, I've got some guys who help me with the analysis of my rugby, I speak to a sports psychologist once a week. I'm always trying to do little extras before training with whoever that might be, Ben Franks or one of the other boys, because I really care about it. I just want to make sure I'm in the best possible shape. It's difficult to bring that across, because of all the stuff I do off the field, and you can't really go filming yourself in training sessions or revealing too much about what you're doing.
My priority from my time at Saints, from 7:30 to 4 in the afternoon, is all about rugby. I don't answer emails, I don't do anything else. I make sure all my boxes are ticked and that I feel like I have improved, and then I kind of start my work day.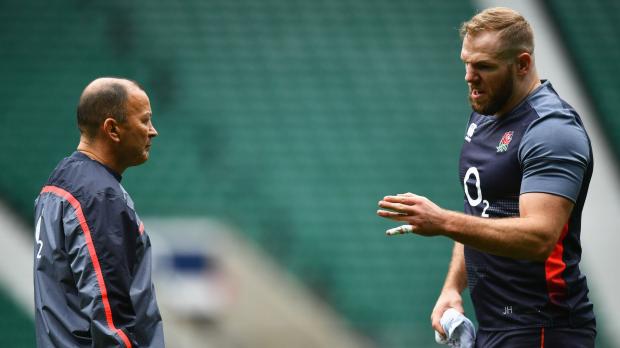 Jim: Why do you document things? I'm similar, I'm trying to do my thing and do a bit more on social media, but you're probably the first player in the professional era with a big profile who has done it. Why do you do it? What is the reasoning behind putting yourself out there?
James: I think there's a couple of reasons behind it. Firstly, social media is a great tool for sharing bits and pieces and being positive, giving people insight. I'm very lucky to do a job that I love and get paid to do, and it's a professional sport, which a lot of people are interested in. Having that ability to share things and be positive, give people an idea of what it takes to be at this level, what you have to do in training, what you have to eat, those kind of things.
Obviously, there's a big business element behind all of that. I think social media is best for people who have businesses or products to sell, people with a profile to grow. You're basically inviting a load of people who'd you never let through you front door, into your life. For me, everything I post has a reason and a meaning behind it. It might not look like it does, but I don't just post aimless stuff.
I think social media has brought out the worst in people and humanity. There are so many negative people out there, it's made a lot of people unhappy and it's certainly created a lot more mental health issues.
But lastly, I enjoy it. I enjoy trying to grow a business and trying to make the most of opportunities. I think you have one career and one life. If I'd listened to the people who advised me, I'd never have left Wasps and never have gone around the world. I'd never have done anything and had the adventures I did, and I would probably have had a boring life and faded into obscurity, which, to be fair, is probably still going to happen!
You've got to keep performing on the field and once you've finished one job, you've got to start again fresh and try to achieve things after you retire. A lot of people are straight into the office, but I don't want to work in an office. Your income suddenly stops, and you've got to find another job. At 33 or 35, with a knackered body, it's a difficult place to be, especially if you've got a family.
I'm always constantly building for the future. I was there when Matt Hampson broke his neck and he has achieved incredible things in such tough adversity. His 'Get Living' centre is amazing and he's kind of a shining beacon for everyone. But, he also showed me that your life can change in a single second and that you should live every minute to the max, because you never know when that opportunity is going to stop.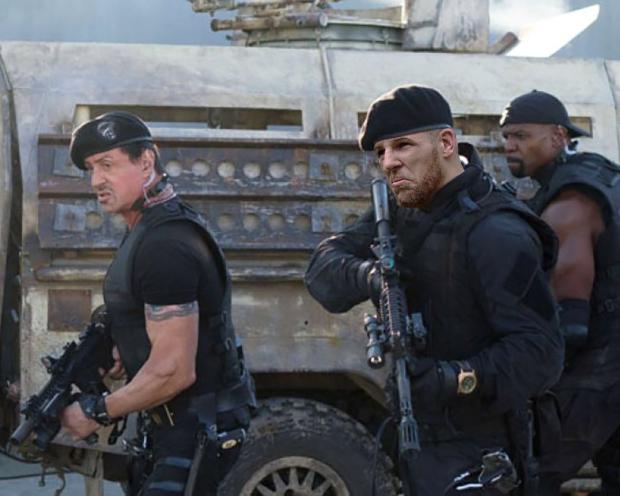 Jim: Yolo, mate, but I did enjoy that answer.
James: Don't ever say that again.
Jim: I've got four kids, mate, I can say stuff like that. Right, last question. I was going to get into the Dragons game but let's not talk about the Dragons and Northampton, because I know you boys will be wishing you were in the Champions Cup. So, if it all finishes tomorrow, rugby finishes, what job do you want to have? You don't want to work in an office, what do you want to do? Give me one job that's viable.
James: Ok. DJ.
Jim: I knew it.
James: Honestly, I just think if I could do it…Travel? Check. Attention? Check. Great tunes? Check. Alright cash? Check. What more do you need? Obviously, a lot of people don't talk about the mental side of players retiring and how hard it is. I've basically been institutionalised since the age of 10…
Jim: Cheers, dad…
James: Yeah, cheers, dad. I've had everything spoon-fed to me, in certain respects, and then you've got to start afresh. What people miss is the attention, being around the lads, the adulation and running out in front of a crowd. Then suddenly get into the real world and DJing, for me, is the closest I get to performing on that stage.
The last one I did was the Young Farmers and it was for about 4,000 people. I hadn't been paying much attention and I was asked to DJ, so I was very excited, but then I realised I was the main event and I walked out to 4,000 people in front of me and their whole night depended on whether I DJed well and put the right tunes together. It was the most scared and most excited I have ever been. My missus said I looked the happiest I'd ever been.
I think that would be a great career move. I think the reality of that happening is slim, but if I had a wand or a golden ticket, that is what I would like to do.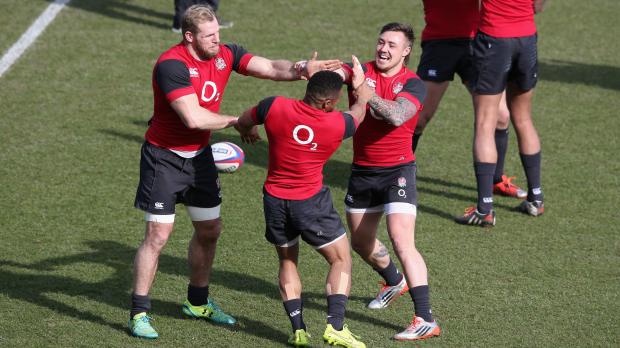 Jim: Ah, mate, don't say that. David Guetta is going to read this article, Big Jim's Big Interview, and he's going to hear that. And, if it happens, please can I be the smoke machine man?
James: I'll tell you what I'll do. Here's the vision. Sunset, Ibiza, sun's coming down, you're at a table – probably let Goodey in – and I've just sent over a couple bottles of champagne, and then I tip my aviators down, give you the finger and rock off.
Jim: [laughter] If that happens I'll be the happiest man alive! If the missus lets me go to Ibiza again…
James: You're not allowed, are you?
Jim: No, I'm not. It's because I posted loads of stuff on snapchat, social media ruined that one for me.
James: Yeah, that's what I don't understand with the lads posting everything on social media. You don't need to document everything, and some things aren't worth documenting.
Jim: Hask, we really appreciate you talking to us. Good luck at the weekend, buddy.
Comments
Join free and tell us what you really think!
Join Free