'I'd people telling me about Naholo and I was, Nah, surely not? Then it gets announced and you're like, Wow, it was true'
Blair Cowan feels it billowing in the south-west London air, the optimistic prospect of a successful Premiership season to finally re-establish London Irish among an English elite they have had an estranged relationship with the last few years. 
Doing well would be quite a prosperous leap, the 2009 league finalists frighteningly losing their way during Cowan's four top-flight seasons at the Exiles. Just 21 wins in 88 matches tells the brutal tale of consistent under-achievement. 
The 10th place finishes of 2013/14 and 2014/15, where they managed just sevens wins in each campaign and were a respective 31 and 28 points off top four, were followed by a pair of relegations, a 2015/16 demotion that featured just four wins and had them 45 points off the top four and a 2017/18 demise where there were just three wins and a finish that had them 41 points off top four. Ouch!
Safe to say, then, there is a steep mountain for them to climb now that they are back again among the big boys following their latest Discover England adventure in a Championship where promotion was secured at Easter through bettering second place Ealing by 13 points on the table. 
Soon will come their initial moment of truth, an October 20 trip to Wasps to kick off their latest attempt to be competitive where it matters. Cowan can't wait to see what unfolds.
(Continue reading below…)
"You know how it is pre-season – clubs haven't played a game yet and everyone's optimism is high," he said to RugbyPass. "Everyone is feeling good, fresh, strong. But we are also under no illusion of the challenge ahead of us. We are excited for it. That first week against Wasps in the Premiership is when we will really know where we stand and I'm super excited for that."
Irish's yo-yo existence has been challenging and Cowan knows it is unacceptable, his antennae regarding what must be done to be better sharpened by a short-term loan switch to Saracens where he featured in a 2018 European quarter-final at Leinster and played some league matches with the Londoners who went on to the title that season.
"As a player, as a coach, as a spectator, like everyone, they see some reasons to point fingers at people," he admitted when quizzed why Irish haven't been producing the results expected from Mick Crossan's generous investment in the club. 
? FIXTURES DAY ?

Here is your #GallagherPrem Round One schedule ?? Some tasty match-ups for you ?

???

How do you rate your team's chances in the opening round??

? Download the APP for FULL FIXTURE list ?
??https://t.co/ynz3TWGHGC pic.twitter.com/HaG3FBnLWp

— Premiership Rugby (@premrugby) July 10, 2019
"I think it was a combination. Maybe the right people didn't gel at the right time, but we are on the upward slope. These things take time. If you said a few years ago Exeter would be winning and reaching Premiership finals you would be laughed off the paddock, but they figured it out. They knew it was a long plan to get to where they are and they  built the foundations. 
"That is the realisation we have had at this club. It has got to start from the ground up and that is what this club has done. It's pretty obvious in our investment in facilities, our investment in coaches, our investment in players. Things like that take time and once you have got a strong core, that is how you work your way up the ladder," he reckoned, going on to reference his eye-opening, across-London stint. 
"It was a good experience. They [Saracens] were very welcoming and I'd a great time, but I always felt my place was here. While I was there I was always keeping an eye on how they tick and why they tick and what they do. 
Leesssssssggggooooooo ???? pic.twitter.com/q0nxAYRsLN

— Maro Itoje (@maroitoje) September 9, 2019
"It comes down to them having world-class players, let's not beat around the bush. They have some amazing players and that is on the back of a reputation of who they are as a club. What they have also got is they have built a system that no matter who comes in at any stage they just seem to fall into that system so easily and seamlessly. 
"It is led from the top down but it is also led from the players are well. They are so focused and they just know what they are doing. It has taken years of just repetition and building the foundations. We are now on that journey here and hopefully we can get to somewhere they are.
"Getting promoted, it's such a different world going into the Premiership. We have been building from the minute Declan (Kidney) took over (in March 2018). He has had his large plan the whole time and he started implementing that from day one. There have been changes, especially internally with the players driving those standards to where we need to be."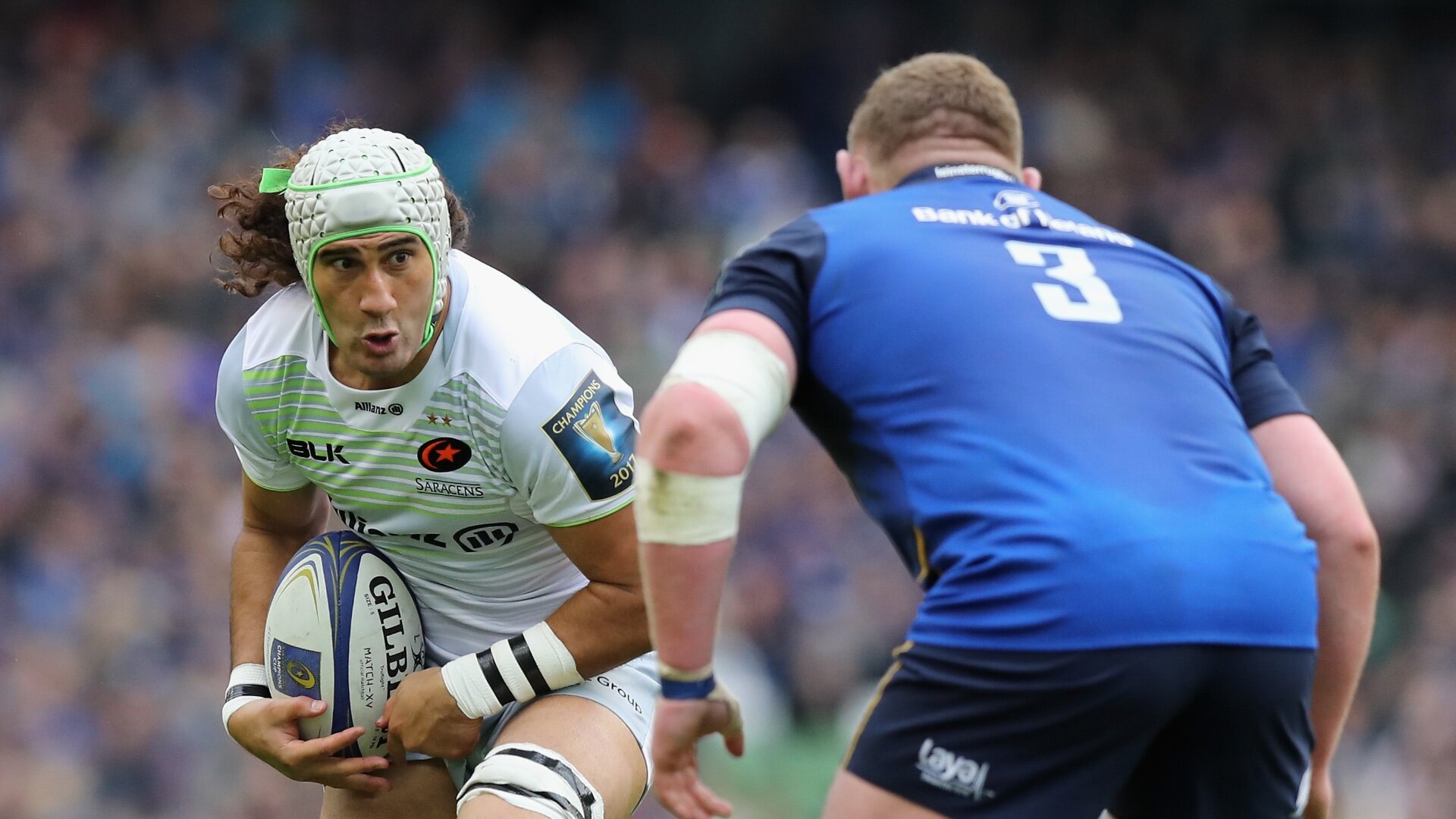 Cowan likes the shapes Kidney has been throwing, the 2009 Ireland Grand Slam coach and twice European champions with Munster not only recruiting some stellar household names but also nurturing the academy system in the hope a winning blend can materialise over the coming winter and beyond.
"He has a great background, his resume is pretty strong," said the Kiwi. "We definitely see that with his organisations skills. He has recruited some great coaches to work with and also some boys who have been here from the past. 
"There is definitely a layer of people who were here as players who have turned into coaches to keep the feel of the club, the feel of the Irish Exiles. The balance is really good. 
? BIG News! ? #FoundationLaunch ?? pic.twitter.com/ImeIRyQWgw

— Topsy Ojo (@topsy_ojo) June 24, 2019
"It is a bit tough at times to understand what he is saying with that strong Irish accent but we have been enjoying him so far. First job was to get out of the Championship and we did that. Next job is to make sure we stand up in the Premiership and we are doing our preparation at the moment to make sure there are no excuses. 
"It is exciting times. They have put in some money and Mick Crossan has done an outstanding job as he always has. The facilities we have got, the progress. When I started here we were at the Avenue and to see where we have come from there as far the support from the background staff and the money that has been put into this club is exciting. 
"It's not just the signings that are coming in, it's also getting the likes of Matty Williams leaping into a senior squad and taking their chance. That is one of the most exciting aspects but we are all looking forward to the likes of (Waisake) Naholo, Sean O'Brien and the rest of them, there are definitely some exciting names coming."
Cowan was just as amazed as any Irish supporter at some of the amazing recruitment. "With social media these days you are almost like the last find out about these signings. There is definitely no heads up that we get from staff above. I was getting whispers about the likes of Naholo. I'd people telling me and I was, 'Nah, surely not?' Then it gets announced and you are like, 'Wow, it was true'."
While Naholo, O'Brien, Adam Coleman and Sekope Kepu top the stellar cast, there has also been much attention regarding the recruitment of Paddy Jackson, the out-half sacked by the IRFU in April 2018 despite a not guilty verdict at a high profile court case.
Irish are steadfast in their support of their half-back even though his signing has had its criticism and led to long-term club sponsor Guinness opting out. "He has been outstanding. He has come in, has worked hard, has done everything possible for us as far as on and off the field to gel and you can why he has played for Ireland. You can see that on the training pitch organising from the 10 role and outside with the way he gets on with the boys and socialising. He has been a great addition."
? "They are razzle dazzle! They will do their thing and stand-out."@Blair_CowanTC is looking forward to seeing his teammates at the Rugby World Cup, especially @motz02, TJ Ioane and Alivereti Veitokani with @manusamoa and @fijirugby! ???

? ? https://t.co/nTwzIYeiSC pic.twitter.com/yJiTt7wMqn

— London Irish (@LiRFC) September 6, 2019
Now aged 33, Cowan quips that "a lot of coffee, a lot of Kiwi packages from mum with chocolate and what not" is the secret to his longevity in what is increasingly becoming a younger man's game. 
A slow rise to prominence also helped, the New Zealander from Wellington only learning the ropes professionally at Cornish Pirates before eventually making the step into the Premiership as a 26-year-old with Worcester in 2012. 
"Maybe it was because I didn't develop the professional side of my rugby until bit later that I'm still managing to do it a bit later on," he enthused before signing off with a mention for Scotland, the country he represented on 17 occasions and featured at the 2015 World Cup. 
His hunch is that having the Scots face Ireland straightaway in their September 22 opener gives them every chance of doing well. "I'm still friends with a lot of those boys and there is an opportunity for Scotland. They know if they get off to a good start it definitely helps make other things fall into place. They can beat any team at any stage. It's just down to consistency for those guys."
Just like Irish and their latest return to the Premiership.  
WATCH: The RugbyPass stadium guide to Yokohama where Scotland will open their World Cup campaign in Japan against Ireland
Comments
Join RugbyPass+ now and be apart of the conversation with all-new commenting!
Join Now