Within 12 months Ireland could lose one of the chief unsung architects of its success
Rob Kearney's start-of-the-week admission that he doesn't yet know where he will play his rugby following the 2019 World Cup was an interesting snapshot that no matter how stellar your reputation, contracts still have to be earned in Irish rugby.
One of seven IRFU central contract deals currently in David Nucifora's in-tray, the long-serving full-back should be at the negotiation table with a strong hand. Just last March he became the first man in Irish rugby history to start every game in two Six Nations Grand Slam-winning campaigns.
However, that unprecedented honour, quickly followed by Leinster's similarly unprecedented league and cup double, hasn't yet greased the palms and the 32-year-old sounded like he has some way to go to secure sufficiently satisfactory terms to remain playing in Ireland.
It's gritty negotiating typical of Nucifora, the hard-edged Australian recruited to put an end to the previous clunky running of the professional game by IRFU committee-men.
With the buck stopping with him alone, value for money has been at the heart of his modus operandi ever since his unveiling at an April 2014 media conference, an Aviva Stadium introduction that impressively ended with him hot-footing it out the door to attend an underage international match elsewhere in Dublin.
Continue reading below…
Nucifora's remit has multiple strands but contracts is the issue that most frequently piques public interest every Irish winter.
That won't change this year given it's the futures of high profile Johnny Sexton, Cian Healy, Jack McGrath, Robbie Henshaw, Sean O'Brien and Rory Best – along with Kearney – that are on the line.
But this particular winter comes with a difference: Nucifora's own future isn't set in stone. His current five-year deal as the IRFU's no-nonsense performance director is due to expire on June 1, 2019, and just like Ireland coach Joe Schmidt's recent revelation that he will quit rugby altogether in 11 months' time, the potential exists for Nucifora, who turns 57 in mid-January, to also pack Dublin in and head for home.
Rugby has never been Nucifora's only crust. He was founding director in 1994 of DMS Davlan, an Australian auctioneering, valuation and asset management company, and while he has worked in professional rugby since 2001, he remains active in a business that now has a 40-plus staff.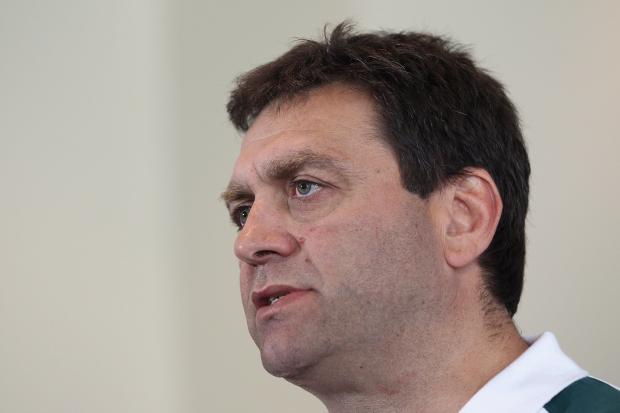 However, just like Schmidt, family will most likely be Nucifora's biggest influence when weighing up the checks and balance of his Ireland stint and deciding whether he wishes to extend his hugely successful run in Dublin or go home.
Nucifora's son Jack recently announced on Twitter that he was no longer working as part of the Aviva Stadium ground staff. Might that be a possible first sign that the family understandably yearns to be closer to their Australian relatives following a long stint overseas?
If the performance director did depart, he would leave knowing he has done a mostly excellent agile and smart job in transforming Ireland's organisation of professional rugby.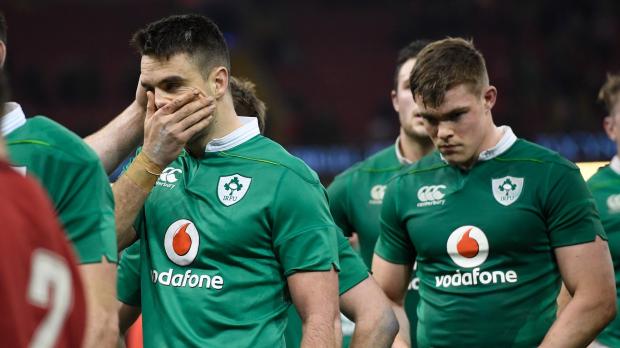 His legacy is the evolution of the whole development pathway in producing players, generating lots of competition for places provincially and nationally and ensuring that the model can enjoy long-term sustainable excellence no matter who is in charge.
The irony about his success, though, is it was touch and go for quite a while whether he would ever be appointed in the first place.
Despite the IRFU establishing at a series of meetings from May to November 2012 that its ambition for world class leadership and development of a world class pathway required the appointment of a trouble-shooting performance director, the pin on his appointment was delayed by the warring French, English and Celtic factions in the European Cup dispute.
This bitter stand-off left Nucifora in limbo in Australia, filing his time with consultancy work before an April 10 Champions Cup truce led to the IRFU confirming Nucifora's appointment seven days later.
He was typically Australian at his unveiling, bold and brash in shooting for the stars and keen to make a lasting first impression.
'Everything is achievable. Winning World Cups is achievable,' declared the 1991 squad medal winner with the Wallabies. 'You have to think like that. If you don't think like that, you may as well pack it in.'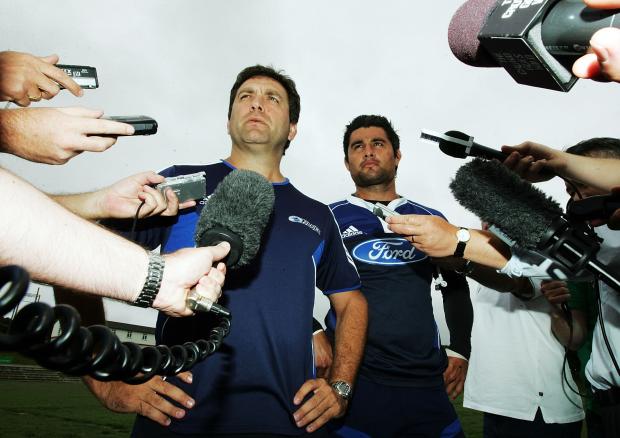 Nucifora arrived amid speculation he would eventually do exactly that and be gone before his contract expired in 2019. Some previous experiences had been fraught, most notoriously his 2004 Brumbies sacking not long after they had won the Super Rugby tournament.
His stint at the Blues in Auckland also ended fractiously, while his role as general manager of the Australian high performance unit had difficulties that forced him out.
The same might have occurred in Ireland had he not unswervingly believed in the foundations that were being laid.
With Irish rugby in a state of flux two years into his IRFU job – the national team had a deflating World Cup and a fourth-place 2016 Six Nations finish, and not one of the provinces reach the European Cup knockout stages for the first time since 1997/98 – he was quizzed by this writer would he go the distance.
'Absolutely, I'm committed to it. Five years might seem like a long time but you have seen where we have got to after two years, we have managed to set the direction reasonably well.
'Now it's a matter of activation of a number of these things to the next level. Player movement, the pathway, the coaching structures, all of these things.
'They do take time so five years may seem like a long time, but when you're trying to plan for the game – the pathways for four provinces, national teams, underage support teams – there is change and there is little things we have had to deal with in each one of those, so it takes time.'
His words were prophetic. Irish rugby is now the envy of so many northern and southern hemisphere rivals, and it's why there is now tentative speculation the time is ripe for Nucifora to become a prophet in his native land, replicating in Australia what he has done in Ireland.
Australian rugby is bedevilled by self-interest, a stumbling block Nucifora helped eradicate in Ireland by getting rival provinces to realise the decisions he was making weren't just beneficial to the national team, they were also beneficial to them.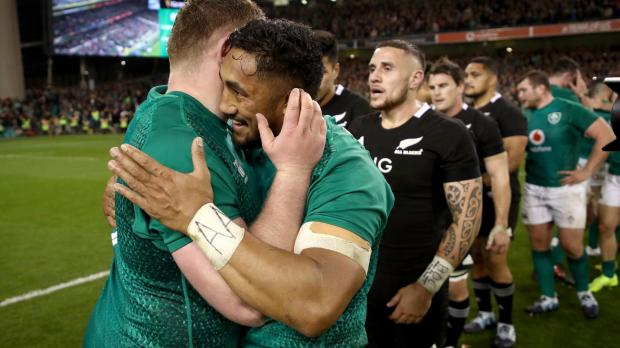 With the national team sweeping all before it in 2018 at the same time Leinster re-established their trophy-winning dominance, it's evident how country and club can be successful at the same time in the Irish system.
Not that the Nucifora way hasn't been without rows. A number of heated flare-ups have cropped up over the years, Ruan Pienaar's unpopular Ulster exit a classic example.
He even gets criticised for holidaying in Australia every Christmas and New Year, a juncture in the Irish season when it's felt contract negotiations should be nearing completion with the Six Nations on the horizon.
That latter barb rankles. 'I'm allowed to take holidays but my phone is never off, my laptop is never off and I'm always in communication with whatever is going on,' he said some time ago.
'We all need to have a rest and recharge after a while, but I'm always across (my work). If there are things going on and decisions need to be made, I'm always available.'
For how long more, though? Nucifora's contract situation is one to watch in 2019, just as much as his own hard bargaining with Kearney and co.
Comments
Join free and tell us what you really think!
Join Free