The Goode, the Bad & the Ugly of 2018 - Andy Goode
The coming year is going to be a huge one for rugby with the World Cup taking place in Japan and there is a lot for rugby fans to look forward to.
But, New Year is a time to look back and assess the 12 months just gone, as well as to look ahead, so here's my take on what's been Goode, what's been Bad and what's been Ugly in 2018.
The Goode
There has been no shortage of highlights over the course of the past year with New Zealand winning the Rugby Championship again, South Africa's resurgence, the Crusaders winning a second straight Super Rugby title, Exeter dominating in the Premiership for the most part during the regular season and Saracens showing their might when it came to the play-offs.
However, the Goode is a foregone conclusion. It has been the ultimate annus mirabilis for Irish rugby and that has stood out above everything else this year.
Leinster swept all before them in European rugby, becoming the first team ever to win the PRO14 and European Cup double. Johnny Sexton was rightly named World Player of the Year and Leo Cullen and Stuart Lancaster have worked wonders with a very talented squad but one that hadn't won anything since 2014.
The conveyor belt of young talent that we've seen come through and make enormous strides over the past 12 months is remarkable and, whilst they'll face a tough test from the likes of Saracens and Racing in the latter stages of the Champions Cup this season, they've firmly established themselves as the best club side in Europe.
And, while Leinster have been dominating domestically and continentally, most of those players have also been contributing to Ireland's greatest ever year on the international stage.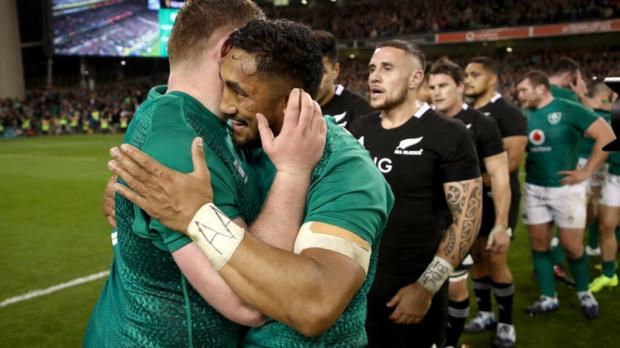 Ireland had won just one Six Nations title in 28 years when Joe Schmidt took over as head coach back in 2013 but they've now won two in a row and the Grand Slam in 2018 was just the third in their history.
A series victory in Australia and a win at home over the All Blacks for the first time ever were perhaps even greater achievements and 11 wins from 12 Tests in 2018 sets them apart as the dominant force in World Rugby going into a World Cup year…no pressure!
The Bad
There have been plenty of teams who will be looking back on 2018 and viewing it as a year to forget. The Dragons have ended the year on a high but it has been a real struggle for them and the Southern Kings in the PRO14. London Irish were a major disappointment on their return to the Premiership in 2017/18 and England suffered a disastrous Six Nations campaign before bouncing back in the autumn.
But, it is the fallen giants who get the Bad for 2018. Toulon have finished the year in 10th place in the Top 14 and look a shadow of the team that won three European Cups in a row between 2013 and 2015.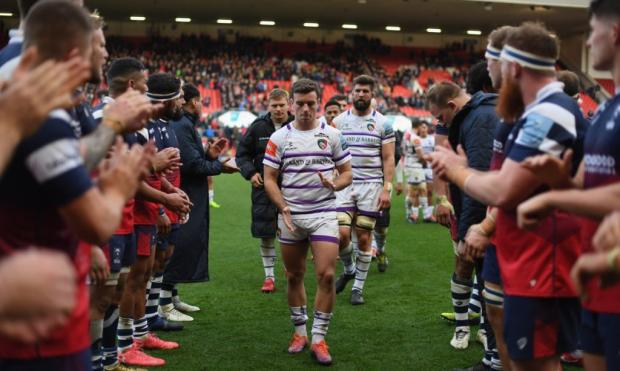 And, it has been a real year to forget for one of my old clubs Leicester as well. They failed to make the play-offs in the Premiership for the first time since 2004 back in May and are now languishing in ninth place in the table.
They'll be looking forward and hoping that 2019 will bring a change in fortunes now that Geordan Murphy has finally been confirmed as their permanent boss after months spent in limbo but it has been a year that they won't look back on with a great deal of fondness.
The Ugly
It's been a good year for rugby and it's never nice to dwell on the negatives but the disciplinary process has been the one major blight on sport this year in my opinion.
There doesn't seem to be a lot of joined-up thinking going on and World Rugby really need to take a long, hard look at their role in it all and see if they can bring some consistency to the decisions being made.
Certain countries need to be brought into line with others in terms of the way they operate and the severity of punishments being handed out and I think we also need to question what should merit a two-game ban and what should warrant a two-month suspension. It should be a transparent conversation as well.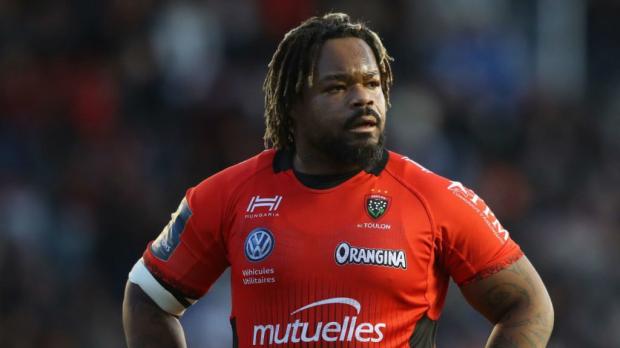 Toulon captain and France international Mathieu Bastareaud was given a five-week ban for striking an opponent against Castres in the Top 14 in September but that description doesn't do the act justice at all.
It was a full-on attack with his forearm to the head of Christophe Samson, who was lying defenceless on the floor. His offence was labelled 'mid-range' in nature by the Ligue Nationale de Rugby and he also had two weeks shaved off the ban because of his guilty plea and conduct before and during the hearing. He was back in time for the autumn internationals.
Meanwhile, Chris Ashton missed a huge chunk of action at the start of this season after receiving a seven-week ban for a tip tackle on Castres scrum half Rory Kockott. His poor disciplinary record cost him an extra week but we have to question both the process and the lengths of some of these bans.
Dave Ward has reportedly escaped a citing for his actions against Wasps at the weekend, despite video clips appearing to show him both treading on Thomas Young's ankle and then spitting on him, all that after a neck roll as well.
Harlequins moved quickly in an attempt to quell the situation by handing him a one-game ban themselves but decided he has "no case to answer" with regard to spitting. There's no place for spitting in sport and people can make their own minds up but if an internal one-game ban is the only punishment he receives, then the disciplinary process will face even more questions.
There are always going to be negatives over the course of a 12-month period but it was great to see one of the sport's true greats Doddie Weir getting an OBE in the New Year's Honours List (along with Bill Beaumont being knighted and Willie John McBride being awarded a CBE).
All in all it's been a great year for rugby, with an even greater one on the horizon, but when we look back on 2018 in the years and decades to come there will just one thing that stands out…2018 has belonged to Irish rugby.
Comments
Join free and tell us what you really think!
Join Free