Last Friday, Eddie Jones spoke about the visceral bludgeoning England would visit upon a callow France, the "absolute brutality" that would teach these lithe whippersnappers what Test rugby truly means.
On Sunday, England did an awful lot of bludgeoning. They pounded away in Paris, gobbling up over 60% of the ball and 70% of the territory. They were desperately lacking invention, variety, leadership. They were blunt and predictable with the ball and bamboozled without it – a grim comedown from the summit of Japan.
In the aftermath, Jones spoke tersely and defiantly about how the horrors of the Stade would not change his selection for a monumental Calcutta Cup showdown.
"Why would a result like this change the 23 for the next game?" he said. "I really don't understand the question."
When he named his team for the trip to Edinburgh, he had gotten rid of his scrum-half, his loose-head prop, one of his locks and his blind-side flanker.
It seems ludicrous to suggest that Jones, a fascinating and complex man, is under pressure a game after taking the side to a World Cup final, but such is the nature of coaching England, pressure is mounting. In the semi, England delivered one of the greatest international performances of the professional era – perhaps of any era – in dismembering the All Blacks. What happened to that team? Where was that ballast, intelligence and ruthlessness in Paris?
England have more players and more resources than anybody else in the game, but they are shorn of all kinds of heft. Their biggest ball-carrying beasts are felled by injury or out of the picture entirely. Billy Vunipola, Manu Tuilagi and Joe Cokanasiga are all crocked, Mako Vunipola is only just back, Ben Te'o is long gone and Nathan Hughes remains consigned to the wilderness.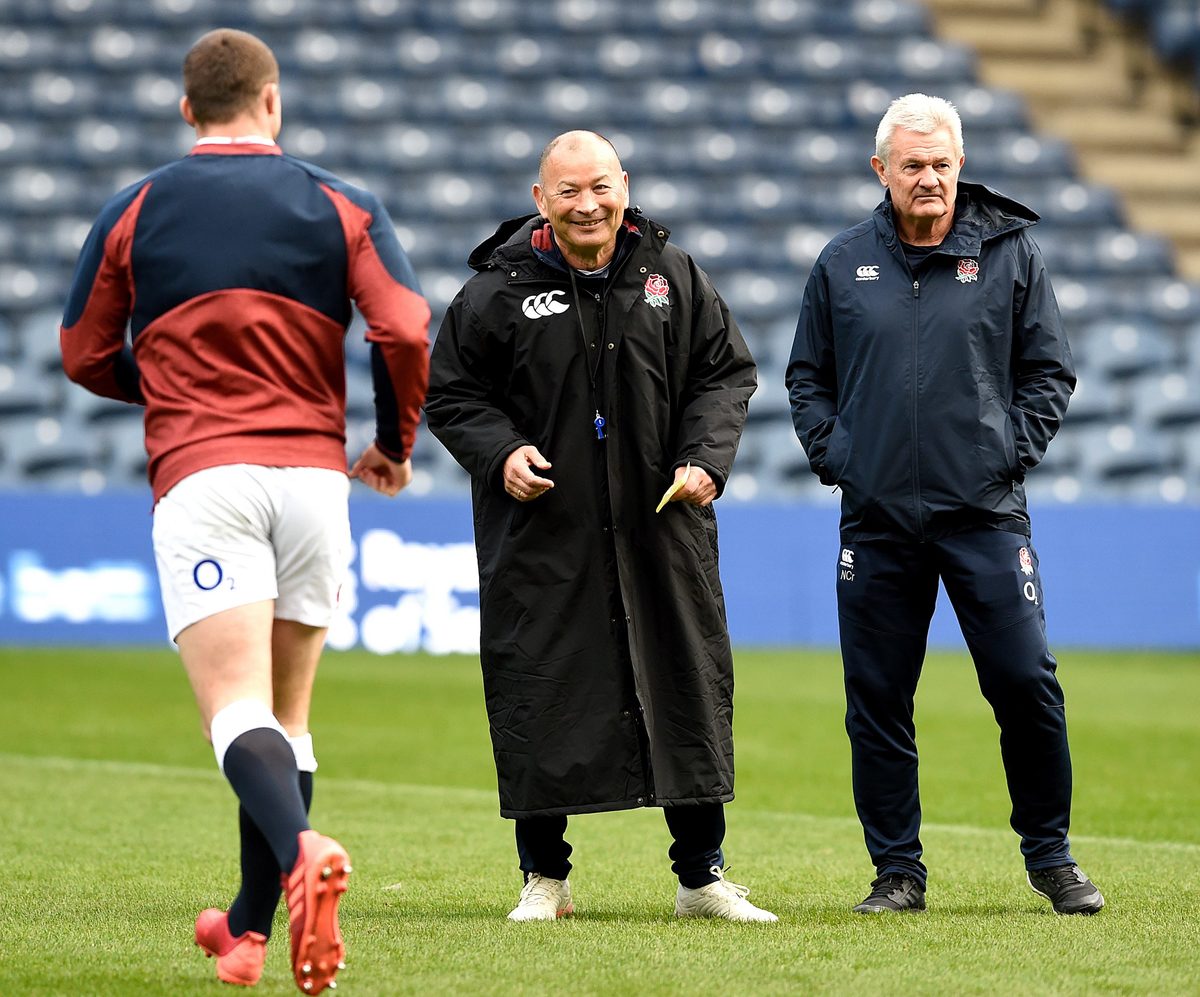 Instead of Vunipola or Hughes, the outstanding Alex Dombrandt of Harlequins or Exeter's brilliant Sam Simmonds, Jones seems adamant that Tom Curry can become a better number eight than all of them. Curry is a terrific all-round player and one of the finest flankers in the world. This is clearly a long-term project, but in the here and now, England are losing more than they gain.
Jones is sticking too with the ageing scrum-halves he took to Japan. Ben Youngs is badly short of form and Willi Heinz is going to have to exert a great deal more control and attacking verve than his rival managed in Paris.
England looked undercooked and underpowered. There was no great freshness to them, none of the spark provided by a young and hungry French team or a revamped Scotland in Dublin. Jones knows the extreme rigors and ultimate pain of Japan can linger – he embarked on a brutal crossfit programme to help rid himself of the anguish – and he kept training light in the lead-up to the opener. He doesn't want his players, with so much rugby in their legs and so much strain on their minds, to run out of juice. But you can bet that it will have been hugely intensified this week for a fixture that now bubbles with ill-feeling.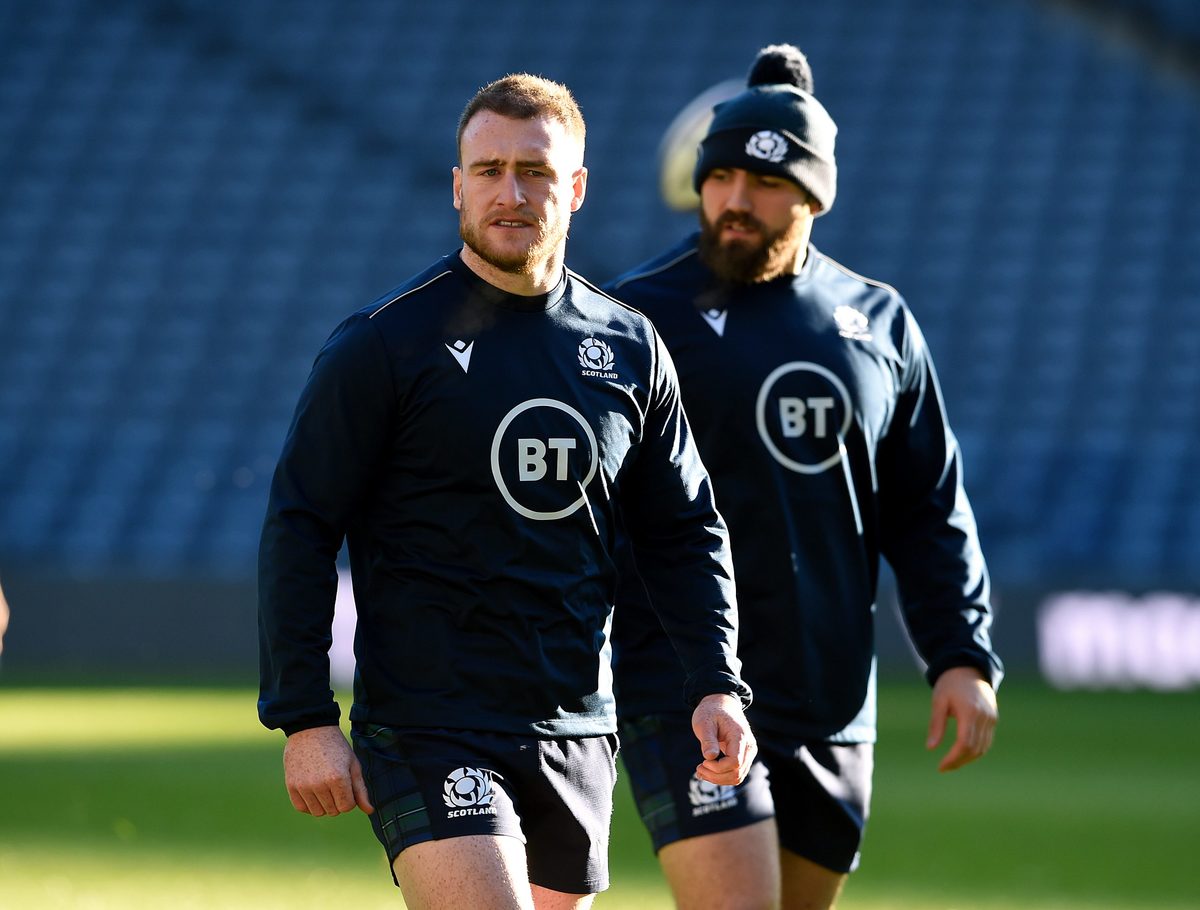 The vernacular around this Calcutta Cup is all a bit egregious. Talk of going to "war" on a rugby pitch, declarations of "hatred" for opponents do not sit well in a sport with a serious player welfare problem and deep-rooted values.
These remarks are ill-considered – you can be insightful, entertaining and determined in the press without resorting to such analogies – but hardly the great affront to rugby that some would have you believe. Lewis Ludlam is not seriously comparing a Test match at Murrayfield to a tour in Iraq. Sam Johnson does not really loathe Englishmen with every fibre of his being.
The @johnbarc86 column:

The loathed 'Valiant Losers' tag ?
The welcome ill-feeling betwixt England/Scotland ?
What he texted Hogg after THAT drop ?#SixNations #SCOvENG https://t.co/736yr3fW0X

— RugbyPass (@RugbyPass) February 5, 2020
But what this manufactured outrage does is feed a simmering malcontent between the teams, stoked by the tunnel scrap of Ryan Wilson and Owen Farrell two years ago then the morons spitting bile at Jones the next day, and the ridiculous Twickenham draw last March. It was whipped up again by the memories of Scotland's great 1990 Grand Slam triumph on the 30th anniversary and by the relentlessly mischievous coach.
"They're a niggly side, aren't they?" Jones said of Scotland this week.
The little Australian loves lobbing grenades in the media but sometimes, like in Paris, they blow up in his face. If the boss is talking about brutality and prodding the opposition then you can't really slam a determined young bloke like Ludlam for dancing to the same tune.
Small changes for both teams before the massive clash at Murrayfield! #GuinnessSixNations pic.twitter.com/tJ8lL1Cg7m

— RugbyPass (@RugbyPass) February 6, 2020
Undoubtedly, though, away from the media jibes, Jones harbours great respect for Gregor Townsend and the work he is doing with Scotland's small player base. In his recent book, he described the coach as a "seriously bright" individual who "scares me".
"Scotland need to back him and I know that, if they do, he will deliver," he added.
Townsend too is a man under pressure after the bleak Six Nations of 2019 and the hideous failure of Japan. But how quickly the narrative changes. Suddenly, after one bright near miss against Ireland, Scotland fans fearing yet more championship doom are now licking their lips at the prospect of vanquishing a vulnerable England.
Like their oldest of rivals, Scotland battered away at the Irish line for phase after punishing phase in Dublin. They had the ball and the opportunities to win there for the first time in a decade but not the guile to make it happen. They need to rediscover their ruthlessness, the try-scoring brilliance of Townsend's early days that has deserted them this past year. They have managed a single try against Ireland in two games (and two in their past four), three in three against France, and one against Wales.
Small changes for both teams before the massive clash at Murrayfield! #GuinnessSixNations pic.twitter.com/tJ8lL1Cg7m

— RugbyPass (@RugbyPass) February 6, 2020
The power and dynamism of their work in the opener was deeply encouraging, a sign that at last they might be shedding the softness that often undid them against the biggest animals of the Test jungle. Still, though, they shipped 14 penalties. Still, they lacked the killer touch to get the job done. Still, they lost.
They are going to need all of that intensity and more on Saturday. Storm Ciara will descend; gale-force gusts and driving rain will envelop the Scottish capital. This will be a day for field position, set-piece ballast and an immense breakdown scrappage. Jamie Ritchie, Hamish Watson and Magnus Bradbury against Ludlam, Sam Underhill and Curry is an exhilarating prospect. So too Rory Sutherland packing down opposite Kyle Sinckler. Adam Hastings faces the sternest examination of his fledgling Test career against his old mentor at Bath, George Ford.
These are two wounded teams, a Scotland side heartened but exasperated, a chastened England searching for their mojo. Townsend can become the first Scotland coach to lead his men to three Calcutta Cups in a row – he needs results to underpin early promise. For Jones, back-to-back losses would be disastrous, but his conquerors of New Zealand have not diminished overnight. The upshot will be seismic – not war, but a tremendous sporting battle.
Mailing List
Sign up to our mailing list for a weekly digest from the wide world of rugby.
Sign Up Now