'Some of my mates were like, 'Chill out, man, what are you doing?' But I didn't care'
Juan de Jongh tells a story about the Olympic village, a smartphone and Serena Williams.
There he was, at the heart of the action in Rio, a member of the Blitzbokke squad that claimed third place and bronze medals four years ago. He walked awestruck through the streets of the athletes' residence passing one sporting colossus after the next.
He would ask for photographs and gorge himself on the wisdom of these elites. He spotted the great tennis champion, wearied by a snaking throng of admirers and selfie-seekers, and thought he'd chance his arm.
"Serena had taken some photos and she blocked me and my mate off because she wasn't taking any more," de Jongh laughs.
"She took a lot of photos and when we came up to her, she said, 'I'm sorry, I'm done'. Sometimes the timing is off when people come to you, and I know that as a professional rugby player. It's not good when it happens to you, but it's nothing personal. Other people would have taken it differently."
The custard pie from Serena could not dull an exhilarating trip. For a sports geek like de Jongh, the Wasps centre of 19 Springbok caps, Rio was pure paradise.
"You've got Usain Bolt here, Serena there, Rickie Fowler and Sergio Garcia," he tells RugbyPass. "I was like a kid in a candy box.
"Some of my mates were like, 'Chill out, man, what are you doing?' But I didn't care, I knew what a moment it was being around all these people, looking up to them and what they have achieved. I had a good chat with Martin Kaymer, some of the golfers were asking how hard rugby is, fifteen guys tackling the s**t out of each other wearing no padding or helmets.
"Venus Williams was super humble, making time for everyone. Sergio as well, he was walking on the parade for Spain, and I was calling him and waving across, he didn't know who I was, but he still came over and we had a conversation.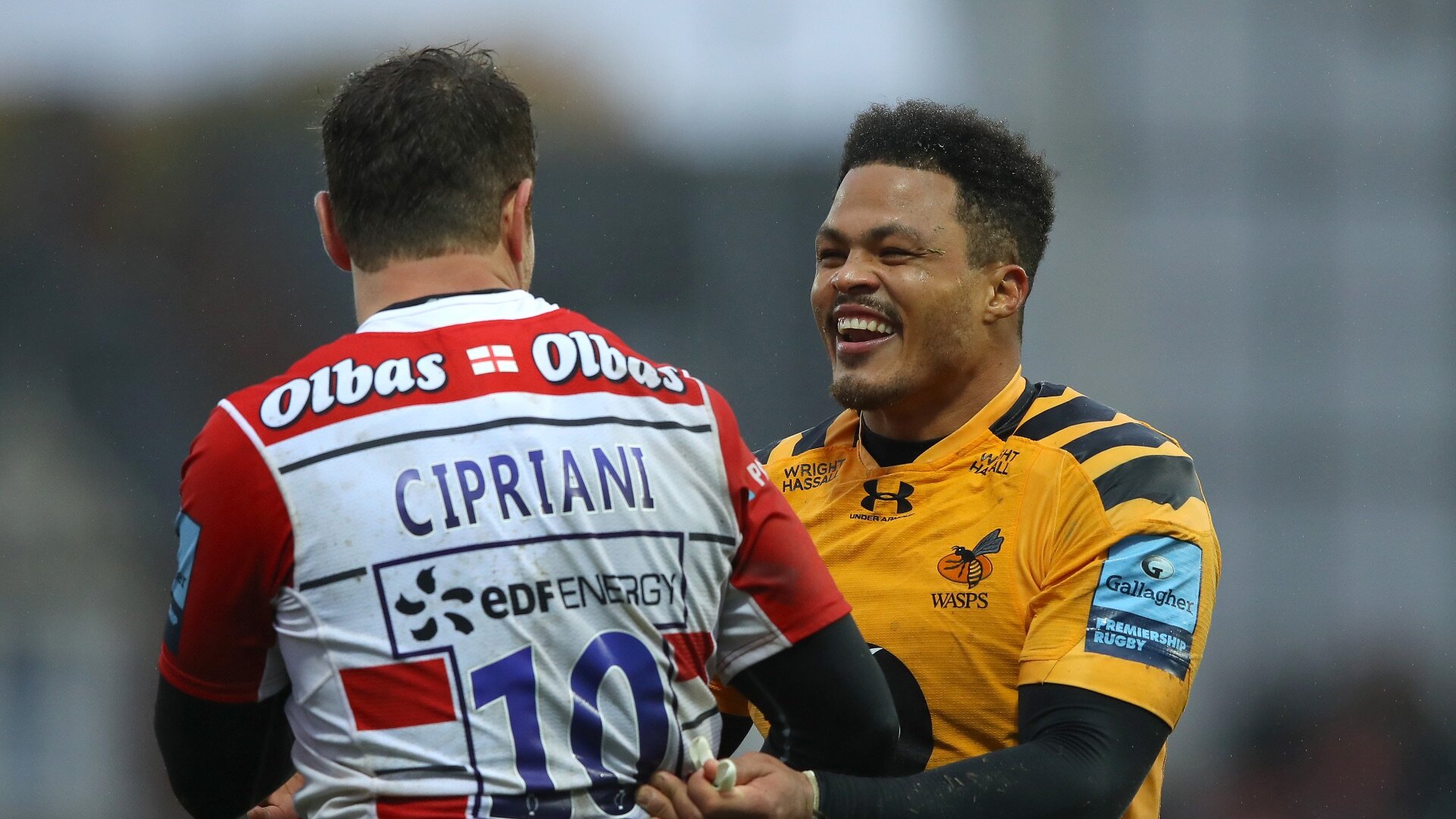 "To experience something like that, to call yourself an Olympic medallist, is mind-blowing. I've got all this footage on my phone, it's something I'll watch and remember for the rest of my life – especially to show my little daughter someday that, yeah, papa was a cool guy."
Two-year-old Emily's early days will be very different to her father's. The youngest of four siblings, de Jongh was raised on the Western Cape amid the economic volatility of post-apartheid South Africa.
When his mother lost her job, life became a grind. Rugby boots were often beyond the family's disposable income. So were trips to the provincial trials through which their son was beginning to motor.
"In terms of struggling to get my boots, making sure I could achieve my goals at that time, we were all going through a tough patch," de Jongh says.
"We had one car, and I needed to go to trials, but luckily a lot of friends and family helped us out to get me where I had to go. If not, it could have been a different story and I wouldn't be sitting here today having achieved what I have. It made me the man that I am today."
In a land of midfield meatheads, de Jongh was petite, an effervescent little bundle of line-breaking, hot-stepping mayhem. Yet he was constantly told that 5ft 9ins and 80KG was far too puny to cut it, that he would be smashed around like a Mini Cooper careering into monster trucks.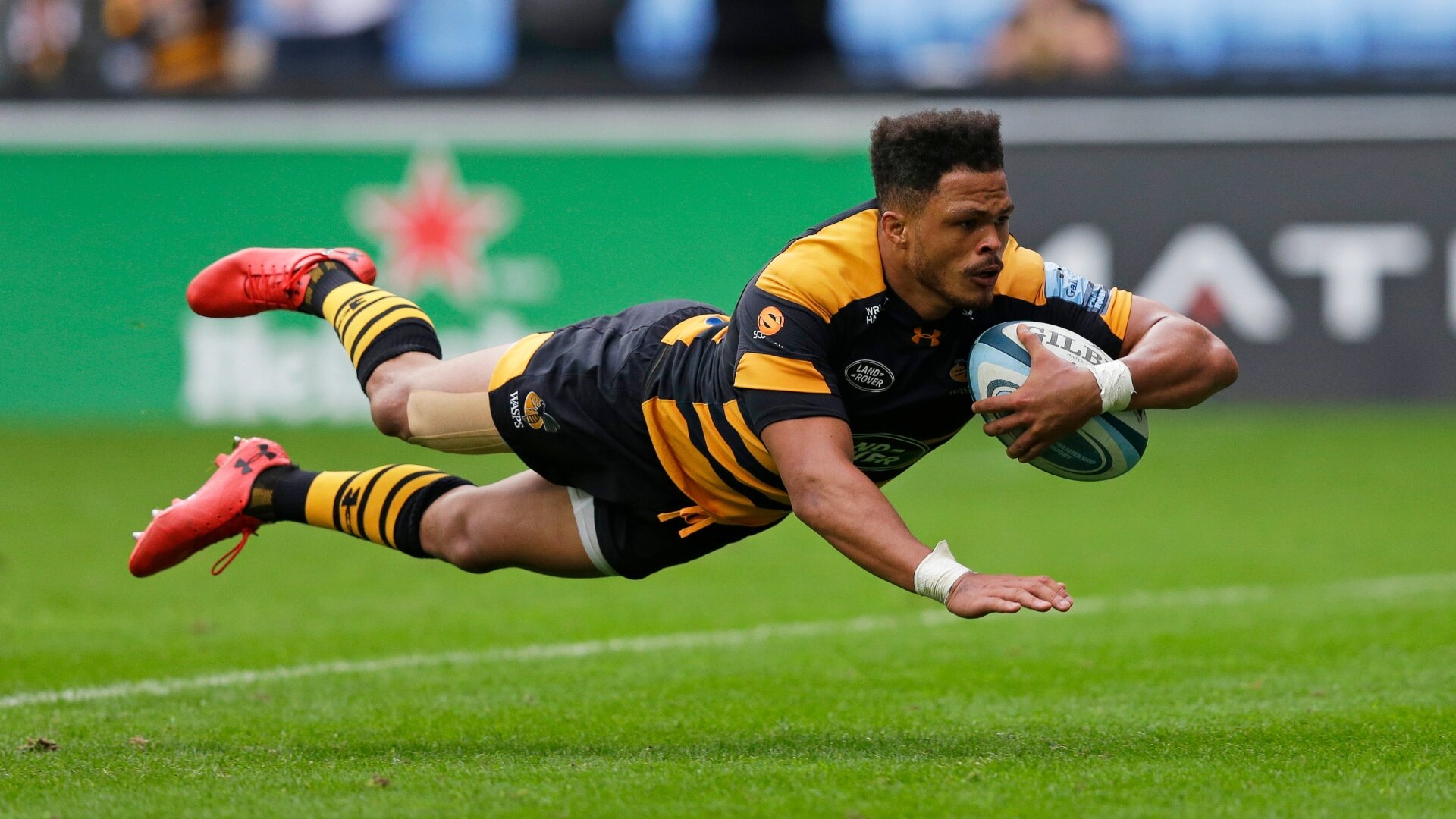 De Jongh had the fire to shut the doubters up. He became not just a regular but a stand-out performer in the Western Province age grades and Rassie Erasmus called him up to train with the Stormers, a ticket to the big time with rock stars like Schalk Burger and Jean de Villiers. Then, at 19, disaster struck. A severe hip injury kept him out for almost a year.
"It was a massive blow aged 19, and I had to mature very quickly to get over it," de Jongh says. "I had to gym twice a day, rehab every day. I wasn't blessed with good DNA and a massive body so I had to keep mine strong.
On if he regretted the Cowan incident: 'No, not a single second. And if I were to relive this situation, I would do the exact same thing'

In an extract from his new book, Hard Men of Rugby, @MrLukeUpton ??? looks at the inimitable @BakkiesBotha4 https://t.co/LpKGQky9xs

— RugbyPass (@RugbyPass) December 6, 2020
"I had a quote, eight words, stuck behind my door: if it's to be, it's up to me. If I wanted to achieve my goals – become a Stormer, become a Springbok – then I had to put in the hard yards, not rely on anyone else.
"Another quote I always used: if size matters, why is the elephant not the king of the jungle? It doesn't matter if you're 19 and up against a 30-year-old, you need to make sure you are the lion, you don't look at how he looks or how big his calves are, you put him under pressure and use your skills, try to outsmart and outwork him.
"Coaches told me to my face, 'You will never be a Bok unless you weigh 95-100KG'. 100%, I wanted to prove people wrong. South Africans are big boys and our culture is all about being physical and aggressive.
"You have got to block that negative noise out. My positives were that I could step, fend, see gaps, pass a ball, but I also knew that being small I had to have heart. Every weekend in Super Rugby, as a young boy, it was a massive opponent. One week, it's Sonny Bill Williams. The next, it's Ma'a Nonu. Then it's Adam Ashley-Cooper. You can't be scared."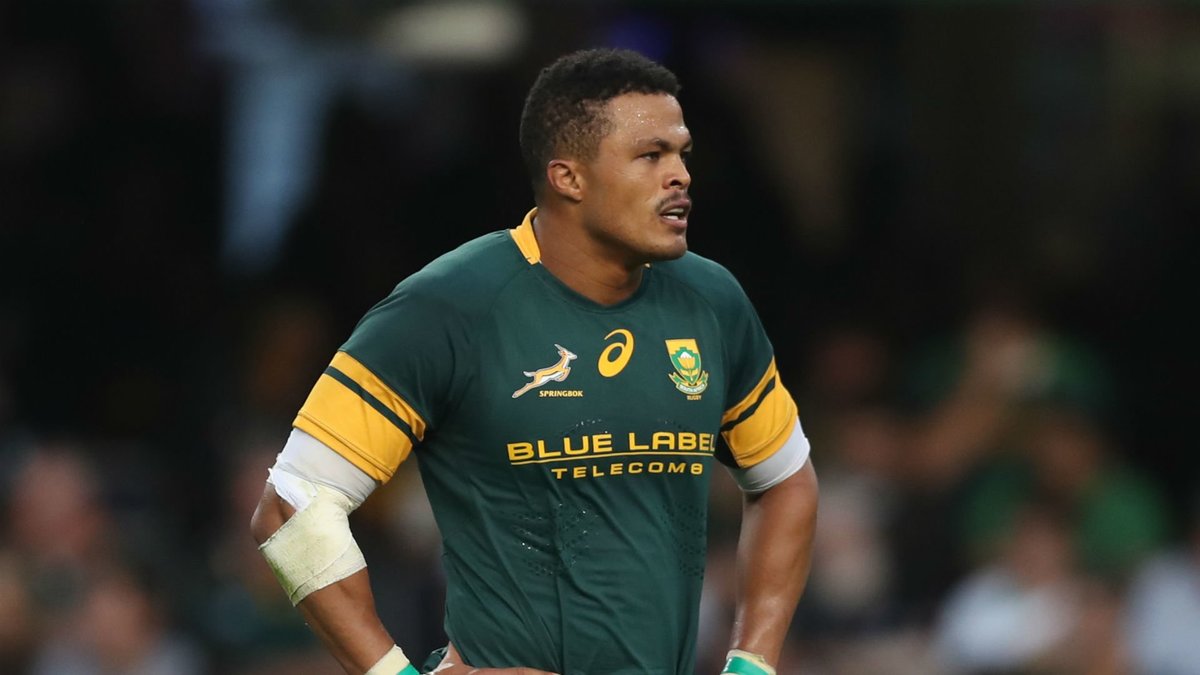 The fearless lust to make it propelled de Jongh to Super Rugby, the Test arena, and now to Coventry, where he, wife Simone and little Emily have been for three years.
For Wasps, last season was less rollercoaster and more bucking bronco. The grim start, the sad departure of Dai Young, the chaos of Covid-19 and the blistering resurrection orchestrated by Lee Blackett. De Jongh missed swathes of the white-knuckle campaign through injury, and then struggled to infiltrate the fabulous play-making axis forged by Jacob Umaga, Jimmy Gopperth and Malakai Fekitoa.
When Fekitoa damaged his groin in the Premiership semi-final shellacking of Bristol Bears, de Jongh, from nowhere, was thrust into the line-up for the showpiece. He could not help Wasps derail the Exeter juggernaut but at last, with the new season under way, he can stake a claim to regular minutes. Throughout all this time, his positivity has never waned.
"If you focus too much on, ah, I can't make the team, I can't do this, injuries keep coming, all your energy in negative things you can't control, you are going to make things so hard for yourself," he says.
"Every day in the gym, I want to bench more this week than last, I want to challenge myself to get my GPS metres higher, pass better, the small one percent-ers that add up to a lot on the field.
"Whatever I can do to push the squad forward to go one better from last season, lifting the Premiership trophy, or even the Champions Cup."
Five months from his 33rd birthday, there may not be many more opportunities for silverware. Perhaps, with a medal or two around his neck, Serena might take him up on the request for a photo.
RugbyPass+ Membership
Join RugbyPass+ now and be a part of the conversation with all-new commenting!
JOIN NOW