'I had to work nightshift in an Amazon warehouse' - Kyle Rowe, from redundancy to Scotland squad
A year ago, Kyle Rowe was grafting away in an Amazon warehouse, hoping his rugby dream had not been crushed, but fearing the game had tossed him on the scrapheap at the age of 22.
For eight hours a night, five nights a week, he hefted boxes on to conveyor belts and readied packages for delivery. His mental health fell off a cliff. Those close to him noticed how he spent his days exhausted or wallowing.
At his lowest, shunting parcels around in the depths of West Lothian winter, Rowe could never have imagined himself as a prolific starter for London Irish, one of England's most entertaining sides, let alone a member of his country's Six Nations squad.
The gutsy winger was a victim of Covid-19. As the pandemic gripped rugby by the throat, Rowe was furloughed along with the rest of the Scotland Sevens squad, then brought in to train with Edinburgh, before being jettisoned altogether in late 2020. With no World Series or semi-professional Super6 to sustain him, and precious little cash floating around the club game, the picture was bleak.
"We got a phone call saying some boys are going to get let go, we weren't going to be put back on furlough. I was one of those players," he tells RugbyPass.
"Losing my job at that point was really hard. Furlough pay was okay, but I couldn't really live off it. I had to go work in the Amazon warehouse at Bathgate doing nightshifts for two months. It was a real drain on my mental health. At that point, I was ready to give up.
"My fiancée, Rhona, noticed I was either sleeping all the time or really depressed. What got me through was looking at Team GB and having the potential to go and play for them at the Tokyo Olympics. But when that didn't happen, it was another setback.
"When I then got offered a training contract at Edinburgh to cover injuries, I couldn't really say no. I didn't want to go back to working in the warehouse. I thought of it as a stepping stone to where I needed to be, a part of my life I'm going to have to deal with. But as much as I was happy being at Edinburgh training and doing what I wanted to do, it wasn't ideal either."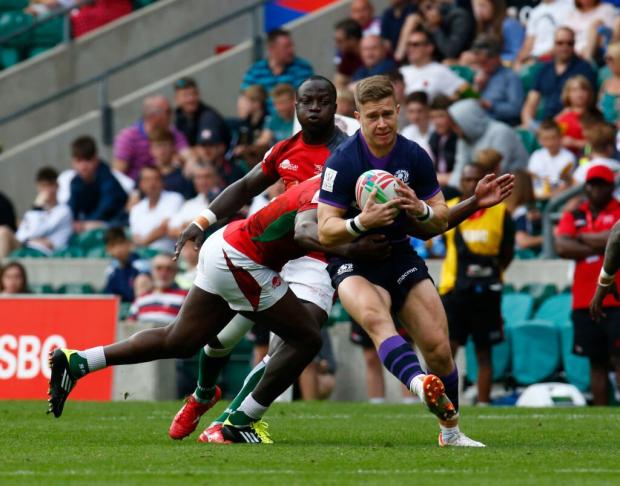 One game was all he got, a dead rubber against Scarlets on the final day of a rotten and rancorous Edinburgh season. Thankfully, London Irish saw something in Rowe that many in Scottish Rugby clearly didn't. They offered him a deal and took him south in the summer.
Rowe went to Brentford an underdog, but has made himself one their top dogs. He has scored some blistering tries – six in nine starts, in total – including a wonderous hat-trick against Saracens and one last week that helped sink his old side, Edinburgh, in the Challenge Cup.
He has great speed and dynamism on both sides of the ball, and a mongrel streak instilled in him at least in part by the savage effects of covid.
"The coaches have always said they see a lot of potential in me, a good bit of talent, and someone who has not really been given a chance," he says.
? Kyle Rowe getting ready.#NORvLIR pic.twitter.com/2xWy0CPBrm

— London Irish (@londonirish) November 13, 2021
"It's nice to be somewhere that kind of wants me, and I'm not just there holding a tackle bag, I'm not just there to train. They want to see me develop and play. They know from my performances this season that I can play and I can score good tries and defend well. When I was up in Scotland, I didn't really get that chance. I'm loving being at Irish."
Indeed, all Rowe needed was an opportunity. And in that sense, he is a cautionary tale to Scottish rugby. He lit up the domestic game scoring a barrowload of tries and winning trophies with Ayr, while shining brightly for the national Under-20s.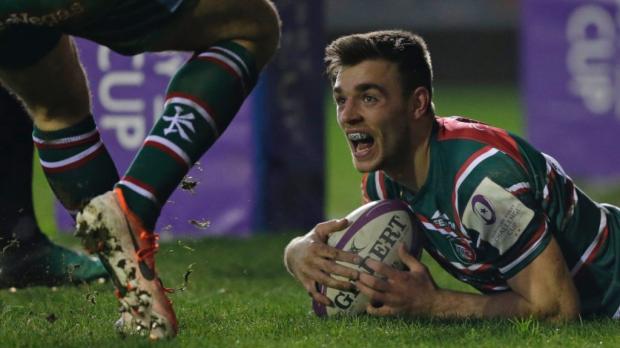 "He could go the whole way," Peter Murchie, his coach at Millbrae, told The Offside Line after Rowe scored a double in the 2019 Scottish Premiership final. "I've not been shy with telling anyone in a high position that he should be playing pro rugby. He's a serious talent. He's got everything."
Yet despite Murchie's gushing praise, and Rowe's obvious potential, nobody found a place for him at either professional club. With only two pro-teams – just 46 slots across each weekend, renewed investment, pressure to win and fewer heavyweight internationals leaving – game time can be fiendishly hard to earn.
Gregor Townsend hinted as much when discussing Rowe's selection this week.
"I remember watching that Edinburgh game against Scarlets and looking at players like Kyle and Cam Hutchinson and thinking, there are very good players coming through our systems, they just need opportunities."
That will be a gnawing concern for the Scotland coach, though it is patently better to have too many players of quality than too few. Rugby folk here have been arguing about a third, or even a fourth, pro-team since Stegosaurs were roaming around Edinburgh, but the financial wounds inflicted by covid will take time to heal. Meanwhile, more outlets for emerging players to gain meaningful exposure are needed.
"It's hard to break into a Glasgow or Edinburgh team because there are limited spots," says Rowe. "But there are so many good players coming through, especially at my age or younger. They play really well at Super6 but nothing really comes about from that.
"That's where the sevens comes in, it allows boys to go in, even if it's only to train, and showcase what they can do. If they get picked for the sevens, they can show that on a world stage, like the boys are doing right now in Malaga.
"It's not for me to say there should be a third pro-team or anything like that, but having only two plus the sevens is quite limiting for young players. Having another would be great for young players coming through and attracting more up to Scotland. But if we can't do it financially, we'll have to live with it. It's something I'd definitely like to see."
Even so, you get the sense that for all Rowe has had to conquer, all the anxiety he has experienced, he wouldn't change his story. The hardship infused in him a lust to succeed. Unemployment taught him how fragile and callous elite sport can be.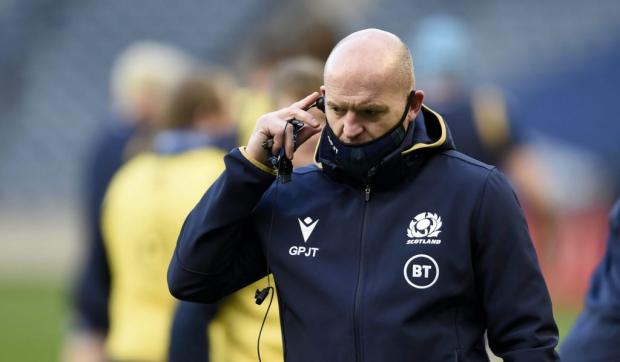 Work ethic is a key trait in any Townsend player, and Rowe has it in spades. He is one of five wingers in the squad and if you ask what sets him apart, he talks about mindset and life experience rather than skill, pace or finishing acumen.
"I've had to work pretty hard to get where I am with not really being given a shot elsewhere. I feel like I know what it takes to work hard for something.
"I'm not taking away from the fact boys have worked hard to be where they are, but I've had quite a few setbacks in my career and I've not given up. That is just one point of difference.
"For Gregor, it was more that I'd been able to play into this team at London Irish. They've got some great wingers and I've been able to play into it. He's been really pleased with how I've been playing, how I've developed since the first couple of weeks I was with them.
"He likes how I get into the game – I don't sit on my wing, I try and look for work in defence and attack."
You might have guessed by now that Rowe is not satisfied simply to win a place in camp. He's "buzzing" to be there, of course, and has been ever since Townsend rang him a week ago to break the good news. He yearns to compel the coach to cap him – it has been his dream for almost as long as he can remember. But he will not be broken if it doesn't happen just yet, if the lavish back-three riches and established internationals in his path prove too hard to usurp.
Incredible try ?

Kyle Rowe putting on a show for @londonirish with his quick feet ?

How will this encounter unfold at Coventry Building Society Arena? #WASvLIR Preview ?? https://t.co/JfzHf9CLGi pic.twitter.com/uxtauYYgJk

— Premiership Rugby (@premrugby) December 26, 2021
"This time last year, I didn't think I'd ever be in this position," he says. "From losing my job and working at the Amazon warehouse to being named in the Scotland Six Nations squad – it's a big, big jump from where I thought I'd be. I just can't believe it, really.
"I know how far I've come. I know I've worked hard on my game, worked hard away from rugby to get here.
"I know how low it can get with working a 9-5 or a shift job, when you're not doing the thing you want to do. If there's a bad day at training, you're going to be annoyed with yourself, but looking at the bigger picture, where I've come from, I just need to enjoy every moment, no matter how long it lasts."
Twelve months have passed since Rowe's last warehouse nightshift. A year of traumatic uncertainty and long-awaited opportunity. Now, an exhilarating chance to reap the fruits of his toil.
Comments
Join free and tell us what you really think!
Join Free