Gallagher Premiership 2018/19: Academy Intakes
Up and down the Gallagher Premiership, players are returning to their clubs to begin to arduous process of pre-season, where they will be joined in a few weeks by their international colleagues, all of whom are still enjoying a much-needed off-season.
With all but one club having confirmed their senior academy intakes for the 2018/19 season, we round-up the fresh faces that will be appearing in their first pre-seasons as professional athletes.
Stay tuned to RugbyPass over the coming weeks for a closer look at some of the standout players in these groups.
Bath – Will Butt, Olly Cattell, Tom de Glanville, Sam Elrick, Simon Elrick, Ethan Hutt and Tom Jeanes
The productivity of Bath's academy up front has not diminished this season, with Sam Elrick (hooker), Simon Elrick (tighthead), Cattell and Jeanes (both lock) adding to the club's options in the tight five.
At fly-half, de Glanville, the son of former Bath and England star Phil de Glanville, leads the way among the backs, with Butt (centre) and Hutt (wing) also filling positions of need for Bath, who have one of the smallest squads in the Premiership, something which is particularly noticeable in the back line.
Bristol Bears – Will Capon and Charlie Powell
Bristol have taken a slightly different tact this season, handing out full professional terms to only Capon (hooker) and Powell (centre), with a few others retained on apprenticeship or dual deals with their universities. It's a system like the one Pat Lam had at Connacht and makes the most of a local university playing in the BUCS Super Rugby competition.
The three additions to this 'Junior Academy' are Nathan Chamberlain (fly-half), who will combine his playing duties with study at Hartpury, Charlie Brabham (loosehead) and Sam Cappaert (utility back).
Exeter Chiefs – Richard Capstick, Flynn Elworthy, Barrie Karea, Sam Maunder, Joe Parker-Cook, Alfie Petch, Danny Southworth, Cory Teague and Rus Tuima
The Devonians have gone big this season with their intake from their junior academy, particularly in the pack, helping them create an off-the-salary-cap squad depth for the coming seasons.
Petch (tighthead), Parker-Cook (lock), Southworth (loosehead) and Teague (lock) all bolster the tight five, whilst the U18 starting back-row of Elworthy, Capstick and Tuima have all been contracted.
In the backs, Maunder (scrum-half) joins his older brother Jack in the battle for the nine jersey at the club and Karrea (wing) will add to the options out wide.
Gloucester – Olly Adkins, Jack Bartlett, Reece Dunn, Ewan Fenley, Alex Morgan, Jacob Morris, Jack Reeves, Tom Stanton and Cameron Terry
The Cherry and Whites have matched the nine signings of Exeter with nine of their own, although with a bit more of a focus on back line talents.
Dunn (full-back) is an exciting broken-field runner, Morgan and Morris (both wings) add depth to the back-three and Reeves (centre) joins the club's stock of midfielders. Stanton, who can play both in the centres and on the wing, and Fenley (scrum-half) complete the cadre of backs.
Big props have been added in the form of Adkins (loosehead) and Bartlett (tighthead), following in the footsteps of Alex Seville and Ciaran Knight, whilst Terry (back-row) rounds out Gloucester's class of 2018.
Harlequins – Harry Barlow, George Hammond, Luke James, Jack Kenningham, Jack Musk, Kieran Sassone and Hugh Tizard
Harlequins have moved to address the club's need at lock with contracts handed out to Hammond and Tizard, whilst Sassone (tighthead), James, Kenningham (both back-row) and Musk (hooker) round out the additions up front, with the latter a member of the England 7s team at the Youth Commonwealth Games last year.
Another member of that squad was Barlow (utility back), who is the sole addition in the back line for Quins this year, with an impressive group of U17s ready to come to the fore next season.
Continue reading below…

Leicester Tigers – Andre Dunn*, Taylor Gough, Cameron Jordan, Henri Lavin, Keston Lines and Thom Smith
Tigers are another team, like Quins, sitting on a very impressive U17 group and that may account for their slightly smaller intake, despite lifting the U18s title earlier this year.
An entire back-row has been contracted in the form of Gough, Lavin and Smith, Jordan (lock) is a player with a bright future and Lines (loosehead) will hope to live up to the lofty expectations of any Leicester prop.
Dunn (centre) is not officially a part of this group just yet, due to an immigration issue, but once that is cleared up he will join the team and could well be a player to keep an eye on in the seniors as soon as this coming season.
Newcastle Falcons – Rob Farrar, Josh Hodge, Tom Marshall, Will Montgomery, Cameron Nordli Kelemeti and Morgan Passman
Perhaps the most gifted intake, individually, Newcastle have had in the last 10 years, with all six having Premiership potential and a few who could be eyeing up England caps if they continue to develop.
Montgomery (lock), Farrar and Marshall (both back-row) come in up front and Nordli Kelemeti (scrum-half), Hodge (full-back) and Passman (wing) arrive in the backs, giving Dean Richards a balanced bolstering of his senior squad, two or three of whom could test his patient selection attitude towards younger players.
Northampton Saints – Alex Coles, Samson Ma'asi, Ollie Sleightholme, Connor Tupai and Joe Wallace
A smaller selection from Saints, but one which boasts a couple of players who could push Chris Boyd's hand early and make themselves foundation pieces in his rebuild of the East Midlands side.
Coles (lock), Ma'asi (hooker) and Wallace (back-row) have all impressed in the U18s, with Coles a possible long-term replacement for the recently retired Christian Day, whilst Sleightholme (wing) and Tupai (scrum-half) make up the backs. Tupai is transitioning to the half-backs from the centres and is the son of Bedford Blues legend Paul Tupai.
Sale Sharks – Ciaran Booth, Conor Doherty, Sam Dugdale, Cameron Redpath, Bevan Rodd and Kieran Wilkinson
This intake has not been publicly confirmed by the club as of yet, but these are the six players that the club extended bursaries to last season as U18s, with the intent of signing them to professional terms when they left school this year. There is a good chance that further players will have been added, despite not yet being announced.
Doherty (utility back), Wilkinson (fly-half) and Redpath (centre) make up the backs, with Redpath the marquee name here and someone who can play his way into the Sale senior squad this coming season.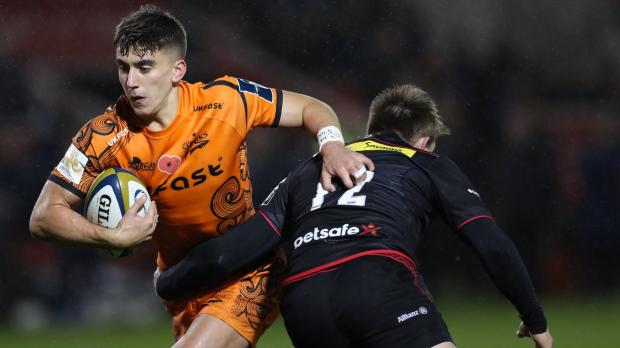 Up front, Booth and Dugdale (both back-row) have been added, as well as Rodd (loosehead), who is one of the more exciting props with ball-in-hand you're likely to see.
Saracens
Unfortunately, Saracens haven't yet publicly announced their intake and are keeping it firmly under wraps until they do.
Wasps – Cameron Anderson, Taju Atta, Kieran Curran, Will Simonds and Sam Spink
The strength of this class is what it can do with ball-in-hand and in faster tempo games. Thankfully, that plays perfectly into Wasps' wheelhouse.
Atta (wing), Simonds (full-back), Anderson and Spink (both centres) are all quick, skilful and eager to play what's in front of them, something which hopefully helps them break into a Wasps side that has struggled to progress through too many academy players in recent seasons.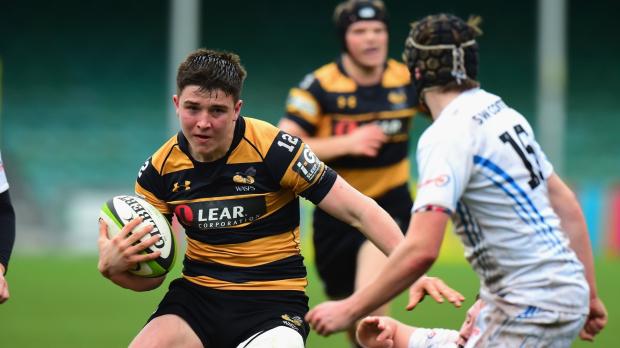 Curran (back-row) is the lone addition in the forwards, although current U17 Alfie Barbeary is a player worth taking note of and one who we could see feature in senior games next season, despite still being at school.
Worcester Warriors – Alex Bartley, Tom Fawcett and Ollie Lawrence
Another smaller selection, although all three players boast significant promise, not least so Lawrence (centre), who we featured last year.
Lawrence's inclusion in England training squads and try-scoring performances in the Anglo-Welsh Cup should mean that people are quite familiar with his talents, but Bartley (wing) and Fawcett (back-row) are more than good enough to play their ways out of his shadow at Worcester.
Callum Morris (scrum-half), of the Dragons junior academy, and Luke Scully (fly-half), from Neath Port Talbot College, have also been contracted by Warriors, with the pair of Wales U18s likely encouraged to move by Wales U20s' recent acceptance to select English-based players.
Comments
Join free and tell us what you really think!
Join Free