Why Ben Spencer can be the solution to England's lack of succession planning at nine
Opportunities don't always come early at Saracens, but if you're patient and put in the work, the payoff is usually worth it.
It certainly applies to George Kruis and Jamie George, neither of whom could match the meteoric rises of Maro Itoje and Owen Farrell, but it may not be truer of anyone quite as much as it is of Ben Spencer.
The 26-year-old scrum-half arrived on the scene with plenty of promise, representing the England U20 side back in 2012, but ahead of him at Saracens were two iconic figures of the club in Richard Wigglesworth and Neil de Kock.
Playing time would come in the Anglo-Welsh Cup and A League competitions, but it was understandably a tough duo to break up in the regular matchday 23.
As the seasons have gone by, playing time has gradually increased for Spencer and whilst his impact has been felt for a number of years now, it's this season when he has firmly established himself as the number one option. In previous campaigns, Spencer got his fair share of starts in the Premiership, but when a big fixture rolled around, such as the recent Heineken Champions Cup semi-final against Munster, he would usually find himself deputising for the venerable Wigglesworth.
With that seeming to change this season, and Wigglesworth taking up a slightly more reduced role, just as de Kock did when Wigglesworth took the nine jersey, Spencer has put down a claim for further honours with the consistency and level of his play.
Even prior to this season, Spencer had been on Eddie Jones' radar, with the Australian calling him into a number of training camps, before giving him his England debut in Johannesburg last summer. With Ben Youngs and Danny Care having made up the starting and bench pairing for the majority of Jones' tenure, opportunities have been limited for other scrum-halves, as evidenced by the fact Spencer has won just the three test caps to date.
He's not alone in that, either, with Dan Robson having won just two under Jones, Wigglesworth adding six to his tally and Jack Maunder the other to feature, with the Exeter Chief having picked up his solitary cap on the tour of Argentina in 2017.
With Care seemingly having fallen out of favour with Jones this year during the Guinness Six Nations, speculation has been rife as to who might end up deputising for Youngs in Japan at the Rugby World Cup later this year. Or, should Youngs suffer an injury, who would replace him in the starting XV, with Jones having preferred Care and his impact in a role from the bench.
It has largely seemed a two-horse race between Spencer and Robson and with the Wasps nine recently being diagnosed with blood clots in his leg, Spencer's surging form could not have come at a better time for both England and Jones, not to mention Saracens, who are targeting a rare domestic and European double.
Spencer's duel with Conor Murray in the semi-final against Munster was an example of the maturity and composure in his game now, as his control on the tempo of his side and the areas of the pitch they were playing in can only have pleased Jones, who has regularly championed that same ability from Youngs.
The half-back added to his stock a week later against Wasps, shredding the side from the West Midlands with the defensive reads and sniping runs that Robson provided so effectively to them during the last couple of seasons.
It is clear that his tutelage under the pair of de Kock and Wigglesworth, as well as working with coach Dan Vickers, has given Spencer the control and game-management skills that, combined with his natural athleticism, have turned him into the complete scrum-half.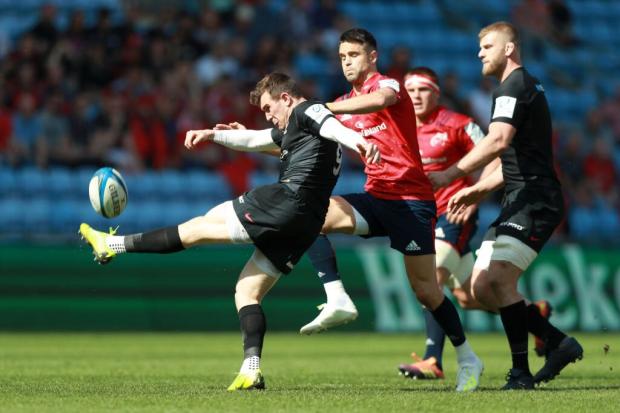 Not only could this be key for England at the upcoming Rugby World Cup, where they may or may not need a complementary nine to go with Youngs, but it could be vital for them moving forward into the next cycle, too.
Whilst English rugby has been producing very talented players at most positions during the last five or six years, scrum-half has been arguably the one position where that production doesn't quite match up with other 14 spots on the pitch.
As mentioned earlier, Maunder won his first cap for England back in 2017, but a role behind Nic White hasn't seen him kick on and really push Youngs, Care and co for a spot in the senior England squad yet, whilst Robson's face, despite high-level play in the club game, has seemed not to fit until very recently.
Alex Mitchell faces a similar situation to Maunder, sitting behind an incumbent nine, whilst Will Chudley has performed well at club level but not been given a sniff of anything further. Harry Randall has flashed attacking ability in a looser structure at Bristol Bears and Stu Townsend and Sam Maunder encounter the same bottleneck at Exeter that the elder Maunder brother does. There is talent there, but no one has really banged the table to be the next player for England to build around at scrum-half.
The truth is, Spencer aside, the standout scrum-halves in the Premiership this season have all been South African, with Francois Hougaard, Cobus Reinach and Faf de Klerk all consistently excelling. Reinach should be squarely in the frame for player of the season in the competition, Hougaard's defensive and breakdown display on Sunday secured Premiership rugby for Worcester and de Klerk, despite perhaps not quite reaching the heights of last season, has still been the heartbeat of Sale.
Whilst great for the Premiership and the Springboks, this is not the best news for Jones and England, with Care and Youngs turning 33 and 30 next season respectively and some sort of succession plan needing to be in place.
It is not a situation unique to England, either, with a number of other Tier 1 nations approaching the end of their current scrum-halves' international careers. Nations like Ireland and Australia face a similar dilemma to England, whilst, unsurprisingly, the All Blacks seem well-prepared to move onto their next man.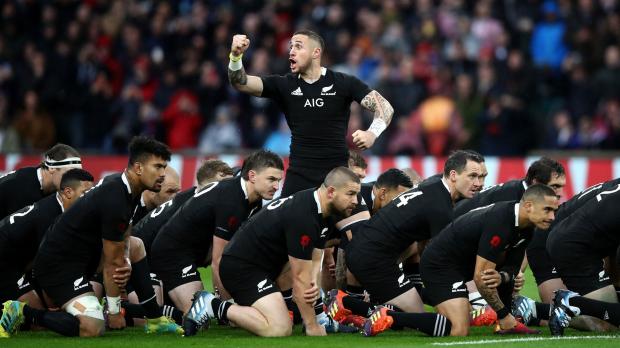 That said, there is no reason why Youngs can't go on beyond the Rugby World Cup and help with the transition to the next generation of English scrum-halves. It seems as if it will be necessary, too, with very little international experience among the alternatives, something which, in the checks and balances of Jones' largely successful tenure as head coach, would have to go down as a mark against him.
There is no youngster currently tearing up trees and putting himself into a position to be a prime candidate to go into an apprenticeship under Youngs next season, although talk of White returning to Australia could provide an opportunity for Maunder to push forward his case at Exeter.
It shows that it's not always possible to pluck out the best 20-year-old and have them embark on an international career over a decade long and that sometimes the supply just won't be there to meet the demand, no matter how much coaches and fans would like it to be so.
At 26, though, Spencer could be well-positioned to be the next man hold down the England nine jersey, even if that does mean further patience over the next 12 months or so. He could then assume the mantle of mentor when the next promising nine emerges from the age-grades, ready to be fast-tracked into the senior set-up.
Thankfully, that's something Spencer's club career has prepared him well for and it's a role he could excel at with England.
Watch: The Academy – Part Three

Comments
Join free and tell us what you really think!
Join Free