As the crow flies, it's a little over 4,500 miles from Salt Lake City to the rugged Borders of Scotland, but in the icy throes of his first Utah winter, Stevie Scott feels right at home.
On the day of our interview, the peak temperature in the state capital is a solitary degree Celsius. The high for the week is 7C and at night, the mercury can drop as low as -6C.
"It's so cold and frosty and snowy that we can't train outside until later in the year," he says.
The distinctly Caledonian climate notwithstanding, Scott embarked to the mountain metropolis seeking a taste of something different. For the past decade, the former hooker has coached the elite, working in the English Premiership with Sale Sharks, the Pro14 with Edinburgh and on the international scene with Scotland, for whom he won 11 caps.
Now, the "we" he refers to is the Utah Warriors, one of nine teams competing in the fledgling Major League Rugby competition, the latest attempt at introducing a professional club tournament to North America.
In its maiden season last year, MLR was a success, delivering entertaining play, an encouraging response from supporters and good broadcast exposure, while its teams contributed a raft of players to Gary Gold's USA Eagles. The second season begins at the end of January and forwards coach Scott aims to help Utah and their boss man Alf Daniels get further than the semi-final defeat they suffered in 2018.
"The opportunity came through Gary Gold. I know him quite well and he asked me if I was interested to come across and help with the teams," Scott says. "I thought, yeah, different experience, different opportunity. What really has impressed me is the attitude of the players – they're desperate to get better, very coachable.
"We've got a good group that are full-time but others have jobs as well. These boys get up in the morning and train from 6-8am, some go away and do a job all day then come back to train at night. They never mutter a word; they just crank on and keep repeating. That's really impressed me.
"Gary was keen to get good coaches across here. The players are just technically behind a little bit and that's where I can make such a difference. They've not had the technical coaching from a young age; they're in their early twenties and still very, very young in their rugby development."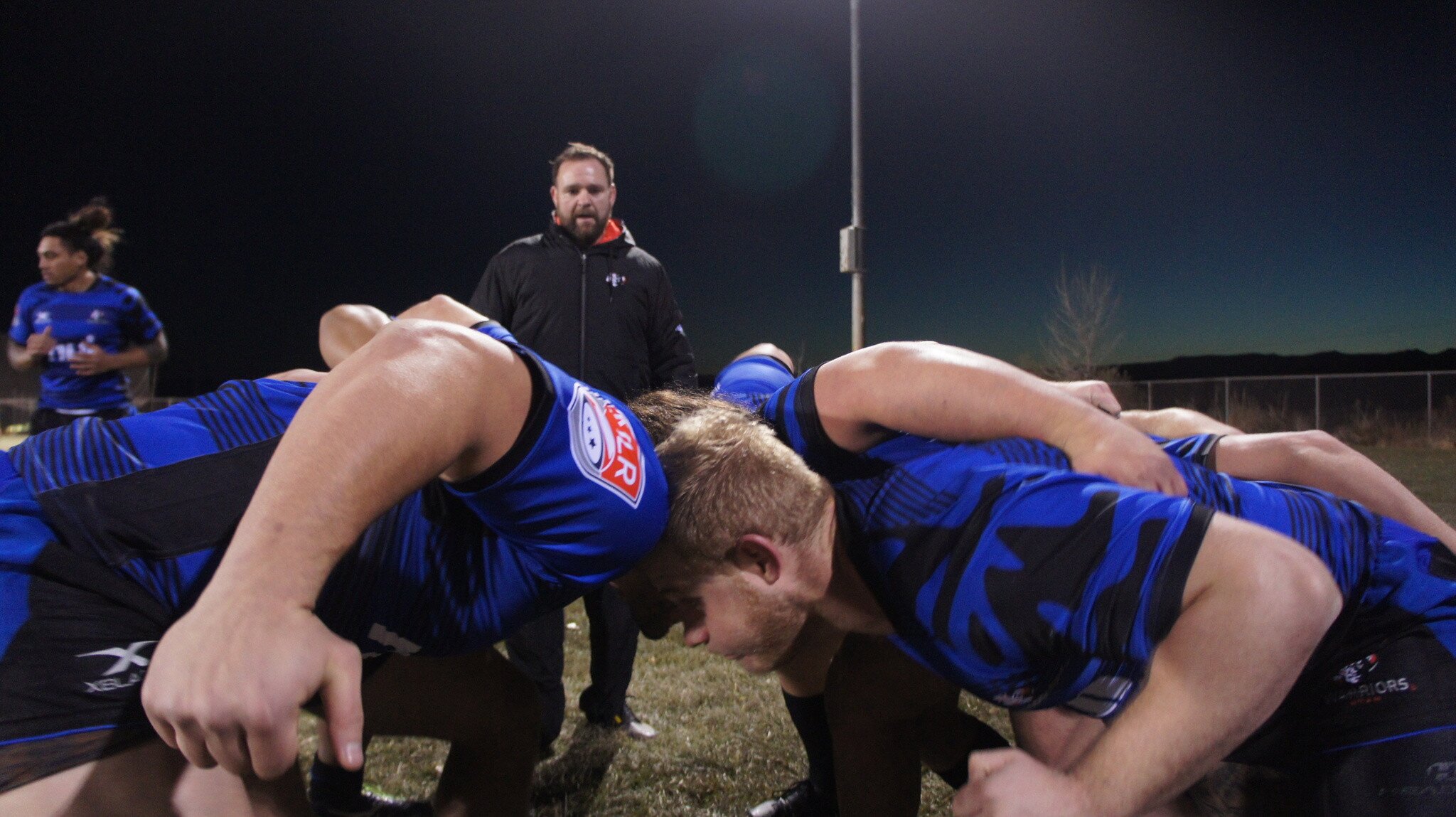 Scott's greatest challenge to date? Making himself understood on the training paddock. The Americans may lust for knowledge but before they can negotiate the finer points of the set-piece, they have to attune themselves to their forwards guru's thick Borders brogue and exuberant delivery.
"You get the massive calls, the old yee-haws when a big tackle goes in, which you can't take away from them," he laughs.
"You do have to speak a lot slower. Scottish people speak quite quickly, and when you're coaching and your adrenaline and emotions are there, it can become quite difficult. They live off my energy as a coach – even though they're not always 100% sure what I'm saying, they know what I'm looking for."
On the basis of what he's seen so far, Scott reckons the standard of the league "is about English Championship level". The facilities at his disposal, however, are much more illustrious.
"We have an indoor facility, which is probably two or three times the size of Oriam (Scottish sport's £33m high-performance centre) back home.
"The training facility is superb, it's used by a lot of the soccer and American football academies. We play games in there as well. We played a warm-up game in there last week. It cost about $85m, the facility."
Utah's captain and fulcrum last season was their 113kg centre Paul Lasike, a former NFL full-back whose thunderous performances with his club and the Eagles earned him a move to Harlequins. Another Utah man, number eight David Tameilau, was signed in the summer by Glasgow.
There is rugby talent developing but America too produces a torrent of wonderful athletes who fall just shy of a career in the NFL, NBA or Olympic-level athletics. Ex-sprinter Carlin Isles and former footballer Perry Baker have been sensational additions to the USA Sevens squad and Scott expects more like them to flow towards rugby.
"As the sport starts to grow and get more recognition here, you'll start to pick up more players that don't make it to the NFL. There are loads of transferable skills," he says.
"We've got one or two, John Cullen has played for America and was an NFL trialist in his younger days. It is happening and as it grows and as people see the chance to have a career from rugby, they'll pick up more.
"There are players in this league that are good enough to go places. They've got a lot of Polynesians in this state as well. Our team is probably made up of 70-80% Polynesians. You've got Fetu'u Vainikolo, the top try-scorer for Tonga – he scored against Scotland in bloody Aberdeen in 2012, the loss that cost Andy Robinson his job. There are players here that are quality and gems that are still to mature."
Rugby is desperate to crack North America and its riches but hasn't quite figured out how to do so.
The league's predecessor, the ill-fated PRO Rugby founded by businessman Doug Schoninger, suffered a controversial and litigious demise after a single season.
MLR looks to have substantially more legs, though, and a sustainable future, with teams spread as far as Seattle and New York and plans to introduce three more clubs in 2020.
"This team last year played their first game at the Rio Tinto Stadium, which holds about 20,000. They never really knew what to expect and all of a sudden 9,000 fans turned up. That's the potential it's got," Scott says. "We had a pre-season game last weekend in the indoor facility. It's got seating for about 800 people and they reckon about 1300 just turned up.
"The way they need to look at it and drive it is that this game is an hour-and-a-half of non-stop action. The Americans watch American football and it's like four hours. It's a day out. A lot of people I speak to now say it's great to come and watch rugby because you've got this action and you've got the rest of your day to do whatever you want, and the boys are going full tilt at each other.
"Once it does that, and teams develop, it goes on TV, teams get better players and coaches, big companies will start to back these teams. It could become massive out here."
Mailing List
Sign up to our mailing list for a weekly digest from the wide world of rugby.
Sign Up Now