The huge implications for English rugby posed by Brexit that no one is talking about it
As the United Kingdom winds its way closer and closer to March 29th, the date on which it plans – and is legally required – to leave the European Union, there is a significant amount of uncertainty on what it might mean for the Gallagher Premiership.
There will be economic implications, with Mark Carney, Governor of the Bank of England, warning that a 'no deal' scenario will see the value of the pound fall, interest rates rise and risk of another recession. Even the more optimistic projections of what the outcome could be if the Withdrawal Agreement is agreed to by UK MPs on December 11th, still predict a 1-2% fall in the UK's GDP.
The financial implications will play a part in rugby. If the pound weakens, English clubs will face increased challenges in retaining and recruiting players in comparison to the sides that operate in countries using the euro or yen. With club rugby largely unsustainable at the current salary cap mark, there is little desire to increase it in order for English clubs to continue to compete with the spending power abroad.
As stands, there is nothing definitive, though, on how the economy will be affected, with the prospects of both deal and no deal scenarios still on the table.
Continue reading below…
One area in which Premiership clubs will be significantly affected is in the eligibility of their players.
If a 'no deal' scenario comes into place on March 29th, it ends Britain's association with the EU completely, which will significantly redefine what constitutes a 'foreign player' in the Premiership.
Currently, any player who has an EU passport or a passport from an associate nation, such as Fiji, Samoa, Tonga or South Africa, via the Cotonou Agreement, is not classed as a foreign player in English rugby. They have the same rights and ability to work in the country as an English player and are not allowed to be subjected to quotas. They are regularly referred to as 'Kolpak players', a term which was born out of Maroš Kolpak's successful legal challenge to have the rights of an EU worker, as a citizen of a country which had an Association Agreement with the EU.
This, for the most part, leaves those defined as foreign players in the competition as Australians or New Zealanders who do not qualify to represent an EU nation, with that qualification, if it exists, erasing their status as a foreign player. There are some outliers, such as James Horwill, a fully-capped Wallaby and not an EU nation-qualified player, but who possesses a British passport. Non-EU and non-Kolpak players who are married to an EU national are also exempt from the foreign player status.
Still with us? Well done.
Whilst English rugby cannot implement quotas on Kolpak players or EU workers due to EU law, it has managed to strike a healthy balance in ensuring that English-qualified players (EQP) are well-represented, by establishing a quota on EQP involvement alone, which clubs must meet if they are to receive their funding from the RFU.
If the UK leaves with no deal, all the players from EU countries, the Pacific Islands and South Africa – as well as Kenya, Zimbabwe and Namibia – who are not British-qualified, will then be classed as foreign players.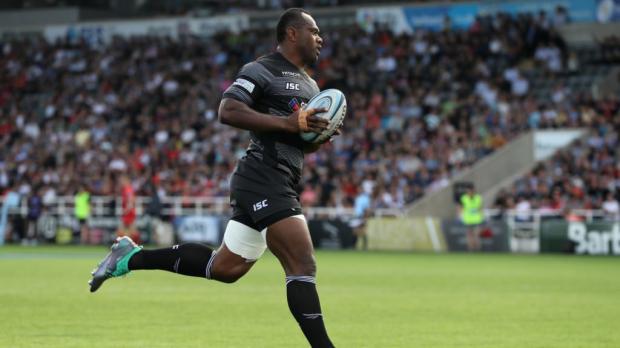 The criteria currently allow for all EU-nation qualified players to be treated as non-foreign under EU law, and you would suspect that the Premiership would redefine that to all British-qualified players from those countries in a no deal scenario, but it could also be further selective, reducing it just to English-qualified players. This would then be an issue for all Scottish and Welsh-qualified players, without British passports, playing in the Premiership.
If a deal is reached, these problems would not be avoided, just kicked further down the road, with freedom of movement set to end in the UK after a potential transition period. For as long as the transition period was in place, all Kolpak players would maintain the rights as workers that they currently enjoy in the UK, with EU law applying in the country until the end of that transition period. The Withdrawal Agreement protects the rights of EU citizens in the UK after the transition period, but it does not make the same assurances for Kolpak players, who have the rights of EU workers, not citizens.
One group of players who should avoid this affecting them entirely are Irish players, whose status in the UK is guaranteed by the Common Travel Agreement, a key part of the Good Friday Agreement and something which has been guaranteed to continue by the UK government.
If you've made it this far without your head exploding, we salute you. Once more unto the breach, dear friends.
What should worry Premiership directors of rugby up and down the country, however, is how reliant they are on those Kolpak players, especially as their ability to select them regularly could be stripped as soon as March 29th.
The Premiership currently only allows for two 'foreign players' in any matchday squad and whilst those spots are largely used by capped All Blacks and Wallabies as stands, the addition of Pacific Island and South African players to that definition will throw almost all sides' selections into disarray.
To use this weekend's fixtures as an example, only Harlequins boast a side that, irrespective of the arrangements surrounding Brexit on March 29th, would be fielding a matchday 23 that would be legal by current rules.
| | | |
| --- | --- | --- |
| Club (* denotes sides who did not answer requests for confirmation on players' statuses or opted not to provide any at time of publication) | Number of players in 23 currently deemed 'foreign' by Premiership criteria | Number of additional players in 23 who would be deemed 'foreign' should the UK leave the EU with no deal, ending involvement in Kolpak agreement/EU law jurisdiction |
| Bath* | 1 | 4 |
| Bristol Bears | 1 | 6 |
| Exeter Chiefs* | 2 | 1 |
| Gloucester* | 1 | 3 |
| Harlequins | 1 | 1 |
| Leicester Tigers* | 2 | 3 |
| Newcastle Falcons* | 0 | 6 |
| Northampton Saints* | 2 | 6 |
| Sale Sharks | 2 | 3 |
| Saracens* | 0 | 3 |
| Wasps* | 2 | 4 |
| Worcester Warriors | 0 | 4 |
There are additional questions over players without British passports, but who have qualified for Scotland and Wales. Under the current guidelines, which are adherent to EU law, they do not count in the quota, but the Premiership could opt to count them moving forward, only providing an eligibility loophole for English-qualified players. If they did, this would increase the number of future ineligible players at Exeter, Newcastle and Sale this weekend.
It's a potential minefield of interpretations, but the outlook is not a positive one. The best-case scenario for those Premiership clubs would be for a deal to be agreed to on December 11th, which would at least give them the transition period to recruit and release players accordingly for subsequent seasons, or for the Premiership to dramatically alter its eligibility rules.
Alternatively, if no deal were to be the outcome on March 29th, a couple of the Premiership clubs, such as Harlequins, Saracens and Exeter, who will clearly still be able to field strong sides and meet the Premiership criteria, could play hardball and call for the current eligibility rules to remain in place until at least the 2019/20 season. This would be a potentially devastating blow for the likes of Bristol, Northampton, Sale and Newcastle, who would find their selection options limited each week.
If you thought all of that was bad enough, and that's without really touching on the financial and logistical implications of a 'no deal' Brexit, why not try this next one on for size.
One other interesting side note to Brexit are the potential repercussions within the Heineken Champions Cup and European Rugby Challenge Cup.
Research by lawyer Tim O'Connor has highlighted that European Professional Club Rugby's (EPCR) own eligibility criteria states that a team can only select a maximum of two 'non-European' players in their matchday squad. As with the eligibility criteria in the Premiership, this means that non-European Kolpak players do not count towards this tally. It is poorly phrased but given the abundance of South African and Fijian players that have turned out for clubs in the same matchday squads previously, it is safe to assume this is what it means and not genuinely 'non-Europeans'.
Interestingly, O'Connor points out that if the UK leaves the EU with no deal, they become a third party. English, Scottish and Welsh players would no longer be classed as 'European' by EPCR's presumed definition in their public rules, and they are not Kolpak players, either. They would, logically, become 'non-European players', of which you are only allowed two in matchday 23s.
In short, under the current rules, which were put in place with full knowledge of when the Brexit date would be, English, Welsh and Scottish sides would have to forfeit games, should they progress to the quarter-final stage, or bring in a host of ringers from EU countries, the Pacific Islands and South Africa, which would itself require a fudging of the current squad registration rules in the competition.
March 29th is the Friday of the quarter-final weekend in the Champions and Challenge Cups and is surely a weekend that the likes of Saracens, Newcastle, Worcester, Sale and Harlequins all have their eyes on.
The Premiership might be able to alter its eligibility criteria midseason, if all participating clubs agree to it, but what incentive is there for French, Irish and Italian clubs to do likewise in European competition? These are the rules that were subscribed to by all entrants at the start of the season and they would have valid claims of the goalposts being shifted if EPCR were to bring in midseason measures to alter their eligibility rules for British sides.
Regardless, we will know more about the repercussions for rugby on December 11th, when Prime Minister Theresa May attempts to get her deal accepted by British MPs.
It's fair to say that Brexit has not been handled well at the government level, but all Premiership clubs have been aware of the referendum, the result and the potential outcomes for the last few years, so there really is no excuse for sleep-walking into this. No matter what happens on December 11th, the landscape of English and British rugby is going to change dramatically in 2019.
Update: The RFU have inserted an amendment into their 'Foreign Player' definition that states that "in the event of any governmental changes that impact this definition during the season, the status quo will prevail for the 2018-19 season."
Watch: Andy Farrell to replace Joe Schmidt as Ireland head coach after the Rugby World Cup.
Comments
Join free and tell us what you really think!
Join Free