Super Rugby Power Rankings Week 5: Hail to the Chiefs
New Zealand teams claim the gold, silver, bronze, and fourth place medals in Scotty Stevenson's latest Super Rugby power rankings.
1. Chiefs
Rd 5: 53-10 v Force
Last week: 4 (up 3)
For most of the first half against the Force, the Chiefs chased the ball like it owed them money, but when they finally settled into their work they looked like a team in full control of its destiny. This is a Chiefs team missing seven front-line forwards and yet they did not miss a beat. Everyone is talking about Damian McKenzie and Charlie Ngatai – and so they should be – but Aaron Cruden deserves much more love. He is surely the frontrunner for the All Blacks' test first five spot. Why is nobody talking about Aaron Cruden?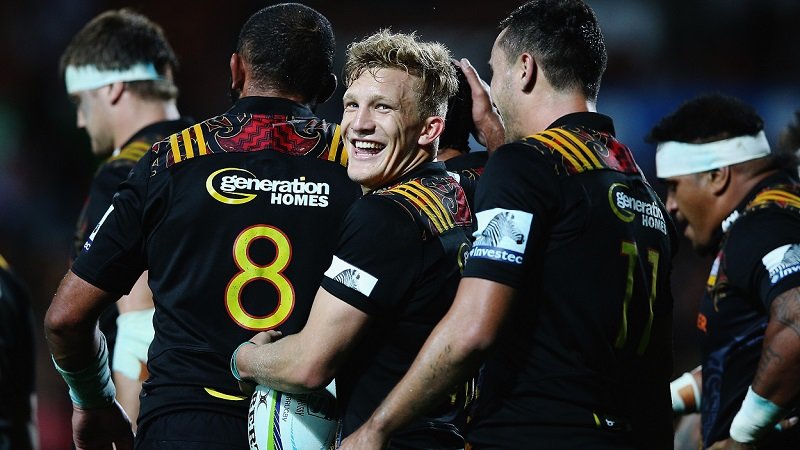 2. Highlanders
Rd 5: 27-3 v Rebels
Last week: 2 (N/C)
You have to love a team that can grind you down like a sociopathic boss, and the Highlanders are just such a team. The Rebels threw everything they had at the defending champions, including the most horrible pitch in Super Rugby history, and still the Highlanders kept their line clean.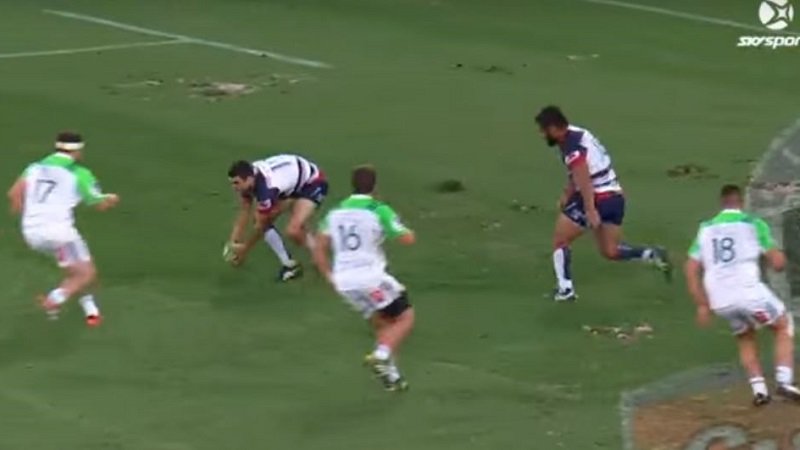 There will be some concern in the side that they could make just one clean break, and concern too that Liam Squire carried for twice as many metres than the rest of his forward pack combined.
3. Hurricanes
Rd 5: 42-20 v Kings
Last week: 1 (down 2)
It's not often a team claims a bonus point victory and still gets widely crapped upon, but that seems to be the state of affairs for the Canes this week after they took 80 minutes to get five points against the Kings in what everybody (except the Kings. Actually, probably even the Kings) had pre-ordained as a cake walk in the cake tin. It's a little unfair on the Hurricanes, who ran for a season-high 740 metres in the match. They allowed the Kings fewer points than the Chiefs or the Crusaders.
4. Crusaders
Rd 5: 17-14 v Sharks
(Last week: 5 (up 1)
The Crusaders threw 215 passes this weekend – that's 73 passes for each of their three tries. They threw most of them inside their own half, and hardly bothered paying a visit to the Sharks 22, which may explain why they scored just 17 points. The Crusaders should not feel bad about their measly points haul against the Sharks. The Sharks are a nightmare. If the definition of insanity is doing the same thing and expecting a different outcome, then the Crusaders are barking mad. I love that about the Crusaders.
5. Brumbies
Rd 5: 25-18 v Cheetahs
Last week: 3 (down 2)
It's been a tough road trip for the Brumbies. No sooner had they left Australia than their club began to implode, then they suffered their first loss of the season against the Stormers, and this week just scraped through against the Cheetahs. In fairness to the Brumbies, playing the Cheetahs is not easy. It requires you to forget everything you know about how the game should be played. It also must be said that a lesser side would have succumbed to the Cheetahs' harebrained game plan.
6. Lions
Rd 5: BYE
Last week: 7 (up 1)
The Lions managed to have the week off and still look like the best team in South Africa. Yes, you all know I love the Lions, but I didn't realise how much until they weren't playing. I watched the Sharks, Kings, Stormers, Bulls, and Cheetahs and the five of them combined could not fill the gap. The Lions are the best thing to come out of South Africa since the Peppermint Crisp milk tart.
7. Stormers
Rd 5: 13-8 v Jaguares
Last week: 6 (down 1)
The Stormers are a tough watch. This game was a tough watch. We should all forget this game ever happened.
8. Bulls
Rd 5: 30-27 v Sunwolves
Last week: 10 (up 2)
I don't know what to think of the Bulls this week. On the one hand, they got the win against the Sunwolves, which is all well and good, and they did it in their own customary way (nothing too flash). On the other hand you would think that a team with this kind of adherence to structure might be much more comfortable against a team that treats structure like Gerry Brownlee treats airport security. I can't figure the Bulls out. I really can't.
9. Waratahs
Rd 5: 15-13 v Reds
Last week: 11 (up 2)
At last! The Blues of Australian rugby are finally back in the winner's circle, though they did it tough against a Reds side that had been no match for them back in round one. The Waratahs will enjoy the fact that they now have two wins (both against the Reds) but the alchemy is still missing. Had the Reds been anything other than comically inept at converting opportunities into points, the Waratahs could well have slumped to 1-3 this week.
10. Sharks
Rd 5: 14-17 v Crusaders
Last week: 9 (down 1)
We have been trying to tell you that the Sharks should not be winning games.
11. Blues
Rd 5: BYE
Last week: 12 (up 1)
The Blues spent their bye week entertaining Alfie Allen, who plays a man called Reek on Game of Thrones, who in turn is famous for being gelded. None of that has anything to do with form. The Blues will be better for a bye and have the Jags at home this week.
12. Rebels
Rd 5: 3-27 v Highlanders
Last week: 8 (down 4)
I took a punt on the Rebels in last week's KFC Power Rankings, in much the same way that I once took a punt on a dish from a Szechuan restaurant in Beijing only to find out afterwards that I had just eaten a plate of slit calf throat and a bowl of steamed bullfrog.
13. Jaguares
Rd 5: 8-13 v Stormers
Last week: 13 (N/C)
I've finally figured it out. The Jaguares played with freedom and expression against the Cheetahs, who play with freedom and expression. Then they played like one-dimensional bulldozers against the Sharks, who play like one-dimensional bulldozers. Then they played with freedom and expression against the Chiefs, who play with freedom and expression. Then they played like one-dimensional bulldozers against the Stormers… I see a pattern forming here. The Jaguares don't know who they are.
14. Reds
Rd 5: 13-15 v Waratahs
Last week: 14 (N/C)
Sigh. The Reds must be wondering what they have to do to win a game. They couldn't have done much more against the Waratahs, apart from not giving them 25 turnovers, and missing 16 tackles. Actually, that's probably why the Reds can't win a game.
15. Sunwolves
Rd 5: 27-30 v Bulls
Last week: 17 (up 2)
You know those crazy Japanese game shows in which contestants have to do things like sing karaoke songs while electrodes are attached to their bodies by women dressed in weird sailor/schoolgirl outfits, while being attacked by robots who have been programmed to tickle their scrotums with feather dusters? Yeah. That's the Sunwolves.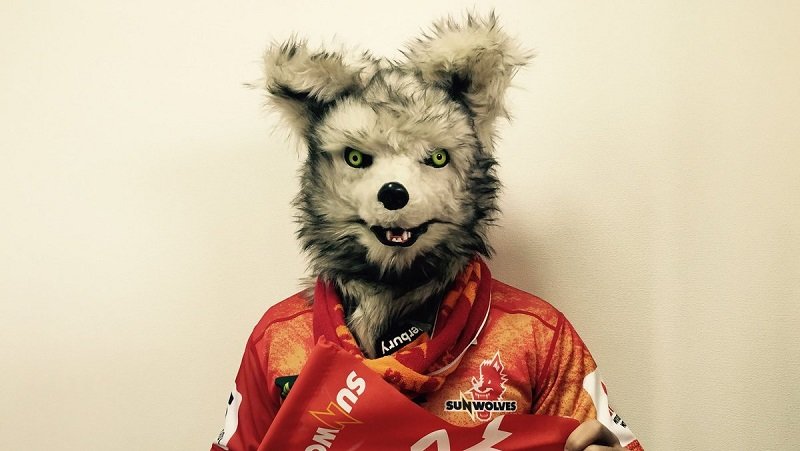 16. Cheetahs
Rd 5: 18-25 v Brumbies
Last week: 15 (down 1)
Another week, another predictably unpredictable performance from the Cheetahs. The line out was excellent, the scrum was a mess. The running game was on, the finishing was off. The rule for the Cheetahs from now on is give the ball to Sergeal Petersen.
17. Force
Rd 5: 10 -53 v Chiefs
Last week: 16 (down 1)
Matt Hodgson is an absolute champion. The Force all need to be like Matt Hodgson.
18. Kings
Rd 5: 20-42 v Hurricanes
Last week: 18 (N/C)
If Edgard Malutlulle is not your new favourite player then you are doing it wrong. The hooker made more metres than anyone else in the Kings side, which is almost impossible. The Kings won't win this year unless they can close the door on defence. They missed 34 tackles. That is a terrible stat.
Check out forthefans.co.nz for achance to win KFC Super Rugby VIP Experiences & prizes.
Comments
Join RugbyPass+ now and be apart of the conversation with all-new commenting!
Join Now