Premiership Rugby clubs' biggest ever defeats
In 2022, Bath Rugby were embarrassed by their bitter rivals Gloucester when they lost 0-64. It was the blue black and white's biggest ever loss in the premiership; this got us thinking, what was each premiership team's heaviest defeat?
Although this list focuses purely on English Premiership teams, there are some notable mentions from around the world…
In 1973, Denmark side Lindo lost 0-194 to league rivals Comet, and in Belgium, first division team Saigres have the heaviest defeat ever recorded in rugby when they lost 3-356 to Royal Kituro. Those three points scored by Saigres were a consolation drop goal!
Exeter Chiefs 12 – 55 Sale Sharks 2014 (43 Points)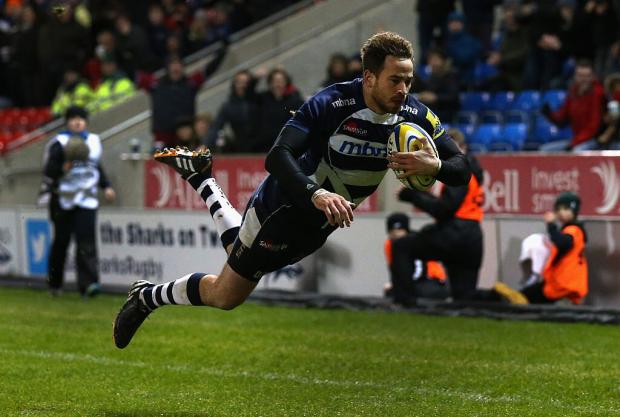 One of the more modern fixtures on this list, Exeter Chiefs experienced their heaviest defeat four years after gaining promotion to England's top tier.
At the time, the result was a shock with the two teams evenly matched on paper. Sale however were brilliant at Sandy Park, with a vintage display from Danny Cipriani at fly half. The Sharks scored two tries in two minutes before half time and really stretched their lead in the second half.
Despite this humiliating result, Exeter's heaviest defeat of all time is the smallest of any Premiership team.
Leicester Tigers 7 – 54 Wasps 2020 (47 points)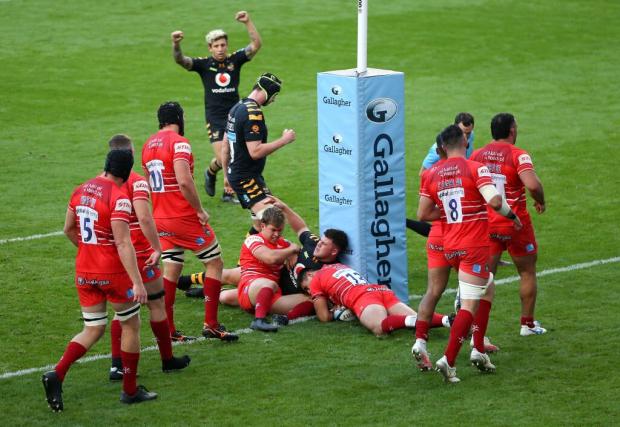 When these two famous English rugby clubs met in September 2020, a youthful Leicester Tigers team were dominated from the first minute to the last.
It was a breakout game for No.8 Alfie Barbery who scored three of Wasps' seven tries. Despite only being up by seven points at half time, the home side shutout Liecester and scored 40 more points of their own in the second period.
Leicester's Director of Rugby at the time, Geordan Murphy was frank when describing the game: 'I feel like I've been punched in the face quite a few times'
It was a game, and season, to forget for Leicester Tigers but if there was one positive to be found, it is that this thrashing marked Ellis Genge's first game as Tiger's captain. A role that he would go on to thrive in, during the 2021/22 season.
London Irish 16 – 64 Bath 2000 (48 points)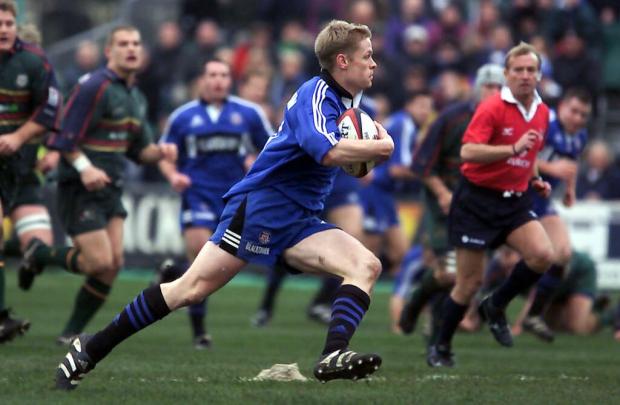 Not just happy with handing Harlequins their biggest defeat ever, the 2000 Bath side did the same to London Irish, this time winning by a margin of 48 points, which was followed up by another hammering by Bath in December of that same year.
During this period there is very little information on the games played and who scored. Nevertheless, this horrific result was clearly not indicative of the entire season as the exiles went on to finish mid table.
This record was close to being beaten 3 years ago when London Irish lost 63-19, to, you guessed it, Bath.
Gloucester 12 – 62 Saracens 2018 (50 points)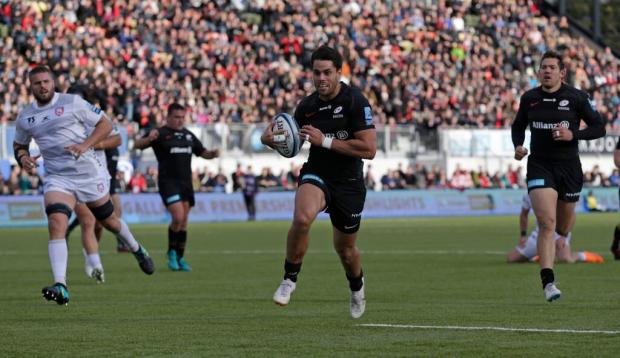 In a contest where Saracens dominated all aspects of the game, Gloucester shipped over 60 points and eight tries. On the day, discipline proved fatal for the away team who gave away 6 penalties to Saracens' three.
Gloucester actually made a very bright start to the game, scoring inside the first minute and leading 12-7 for a brief period. This was as good as it got for the Cherry and Whites however, as it went on to become a brutal Saracens performance, spearheaded by Ben Spencer, Owen Farell and Liam Williams.
Northampton Saints 7 – 57 Exeter Chiefs 2020 (50 points)
2020 was evidently not a season for defences as four of the fixtures on this list occurred in that year.
The game was played under weather warnings as a result of Storm Ciara and Dennis and in all honesty Northampton Saints would have wished that the game was cancelled.
It was built up to be a tight encounter with Northampton only four points behind Exeter Chiefs who topped the table. On the day however, there was only ever one team in the contest.
An eight try Exeter demolition job including scores from Sam Simmonds, Johnny Hill and two for Tom Hendrickson. The Devonshire side were 22-0 up by halftime and never looked back from there.
Saints, it must be said, did not field their best side, with a number of absentees due to injury or international call ups.
Saracens 10 – 60 Wasps 2020 (50 points)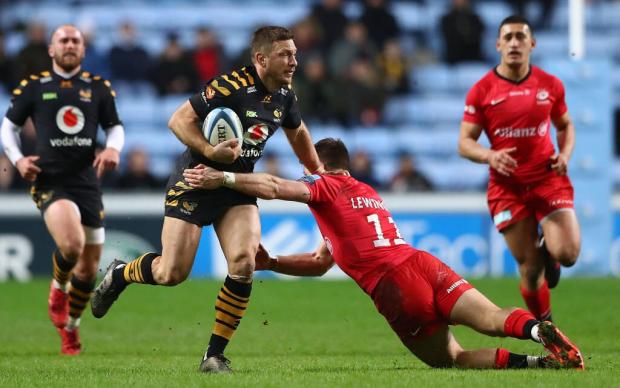 Saracens are the third team on this list who have experienced their biggest defeat playing against Wasps.
In a year full of scandal for the three time European Cup winners, their performance against Wasps was nothing short of an embarrassment
Saracens never really fired a shot in the contest as Jimmy Gopperth ran the show from No.10, being heavily involved throughout.
2019 / 2020 was a completely contrasting season for both of these sides. Wasps played some superb rugby and ended up as beaten finalists. In comparison, Saracens were relegated due to breaking the salary cap in what goes down as one of the biggest stories in English rugby history.
Sale Sharks 5 – 58 Wasps 2000 (53 Points)
Another game from the 2000 season, this time Sale shipped over 50 points to Wasps.
Played at Wasps' old home of Loftus Road, Sharks fell to their biggest ever domestic defeat on April 30th 2000.
It was a dismal season for Sale who finished second from bottom and had a points difference of -252.
Worcester Warriors 5 – 62 Saracens 2020 (57 Points)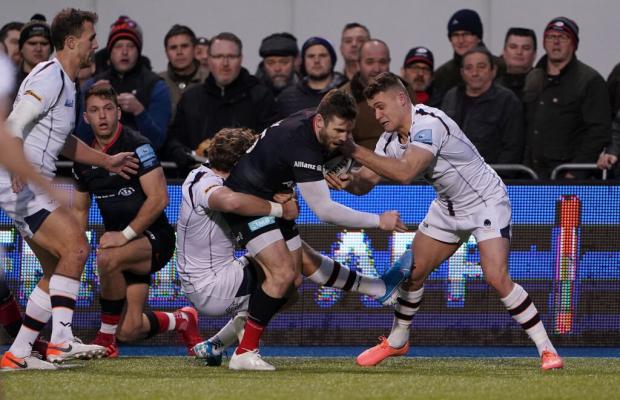 Worcester Warriors largest ever defeat came at a sold out Allianz Park in 2020 as a star studded Saracens side ran riot.
Although the game was won for quite some time it was the final period of the encounter where it became truly embarrassing for Worecester. The away team conceded three tries in the final eleven minutes, scored by Duncan Taylor, Jackson Wray and Elliot Daly.
Harlequins 19 – 77 Bath 2000 (58 points)
In 2000, Harlequins were handed their heaviest ever defeat by Bath at the Recreation Ground. Despite the scoreline, this was not a terrible Quins side, the London based team finished fourth the season before and was boasting players such as Zinzan Brooke and Jason Leonard.
On the day however, Bath steamrolled Harlequins, who themselves had rugby legends like Mike Tindall and Steve Borthwick on the pitch. Bath would go on to have a very strong season in 2000, fishing second. A stark contrast from Harlequins who would only avoid relegation as a result of Bedford Blue's woeful season.
Wasps 13 – 74 Northampton Saints 2014 (59 Points)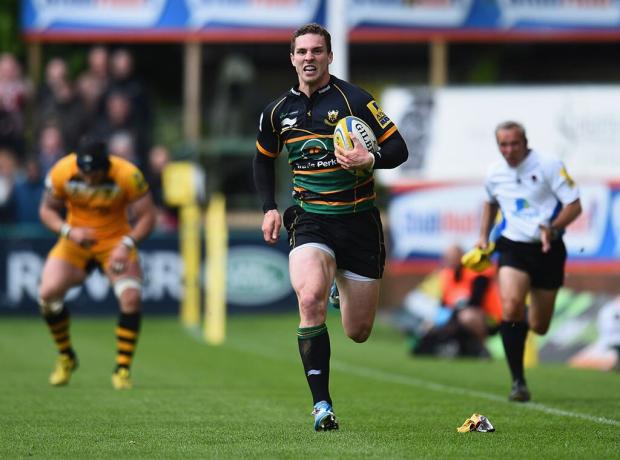 A surprising trend on this list is that the teams who lose have often started the games better. Once again this is the case as Wasps quickly gained a 13-0 lead. However, from that moment they were completely outclassed by Saints who scored 74 unanswered points.
George North was at his rampaging best and Ben Foden set up an incredible try after he left the majority of Wasps defenders for dead.
Wasps conceded 11 tries on the day and gave Northampton all the confidence they needed heading into the playoffs that year.
Bath Rugby 0 – 64 against Gloucester 2022 (64 points)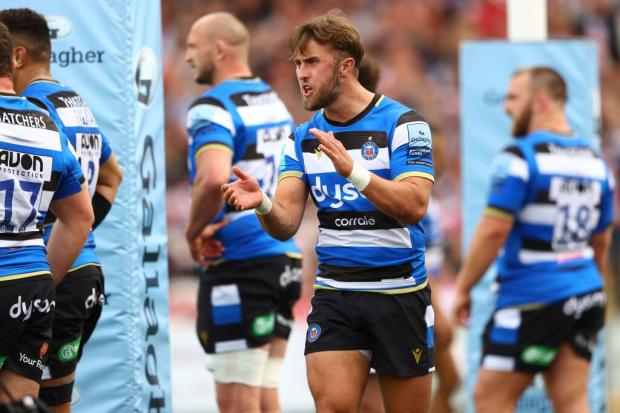 Bath's heaviest defeat came this year at the hands of arch rivals Gloucester, who trounced them 0-64 at the Shed. It was an embarrassment from start to finish as Stuart Hooper's side gave a lethargic, passive performance, which left fans fuming.
Gloucester racked up 10 tries during the 80 minutes and were up 24-0 by halftime. What stung Bath fans even more about this defeat was how Gloucester never switched off and wanted to inflict as much damage on their opponents as possible.
After the abject display Bath Head Coach at the time, Neal Hatley said 'To come off a defeat like that is the hardest thing I've ever done in rugby. It's the hardest thing most of that group has ever done in rugby'.
Newcastle 10 – 83 Leicester Tigers 2005 (73 points)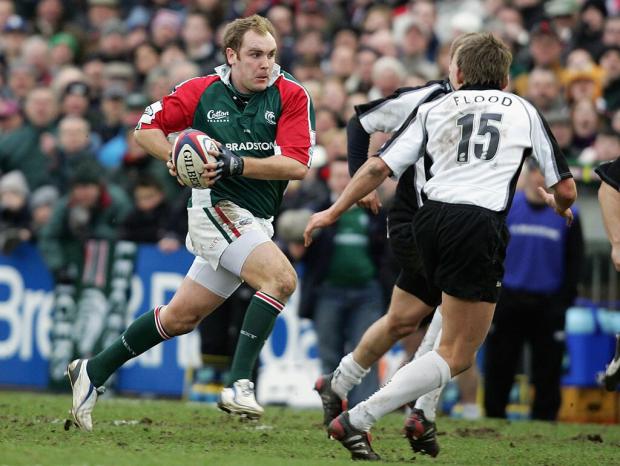 Newcastle Falcons' 73 point defeat to Leicester Tigers at Welford Road is perilously close to the 76 point all-time record held by Bristol.
Remarkably it was Newcastle who opened the scoring but after that, the floodgates well and truly opened. A fresh faced Andy Goode had a personal tally of 28 points, as Leicester ran in a total of eleven tries.
The Tigers team was full of stars including Neil Back, Austin Healey and Henry Tuilagi; but it was Andy Goode who stole the headlines as he had a hand in almost every try.
Clearly a day that will make Newcastle fans wince.
Bristol Bears 0 – 76 Sale Sharks 1997 (76 points)
Good news Bristol Bears fans, your team have topped a list. Bad news, it's this list.
Bristol's loss to Sale in 1997 is the largest margin of defeat experienced by any of the current premiership teams. Although there is very little information surrounding the game, Bristol shipped nearly 80 points away to Sale Sharks in the early rounds of the 1997 season.
It was a terrible season for the West Country side who were relegated and had a points difference of -382. It was not the only heavy defeat for Bristol in that year, as they lost to Newcaste 8-50 and to Richmond 3-43.
Despite the shocking result to Sale and relegation that season, the action on the pitch was not the worst of their worries. Bristol were perilously close to collapse entirely and also lost their stadium, the Memorial Ground, to local football side, Bristol Rovers.
Overall, the 1997 season is one to forget for Bears fans.
Comments
Join free and tell us what you really think!
Join Free