One of the game's greatest minds believes rugby needs 'radical change'
When you hear Wayne Smith, one of the finest minds in the game, talk about the need for "radical change", of a sport struggling to "cope" with battalions of muscle-bound young men and of parents fearful to expose their children to it all, the grave reality of rugby's future slaps you right across the face.
These words can't be dismissed – as some scientific opinions are – as the calculations of a geek in a lab who "has never played the game and will never understand it", nor the "scaremongering" of a mother who has seen her son bloodied and aching once too often.
This warning comes from a towering authority. Rugby has to change.
The brutality of the game is palpable wherever you look. Two rounds into the Six Nations, Mako Vunipola, Devin Toner, Ryan Wilson and Huw Jones have had their championships ended by injury. Stuart Hogg will do well to see any further action and so will Maro Itoje and CJ Stander, who reportedly played for over an hour with his face distorted by fractures suffered in Ireland's vicious loss to England. Never mind the masses sidelined before a ball was kicked – Scotland alone had a pre-Championship injury list of 20; England were missing their co-captain Dylan Hartley and their former captain Chris Robshaw; Italy, shorn of last year's top scorer, Matteo Minozzi.
Continue reading below…

Taulupe Faletau was on the comeback trail from a broken arm but on his return to play this week, the Wales colossus broke it again. In New Zealand, Sam Cane is rehabilitating following a fractured neck and several months in a brace. Sam Warburton, the Welsh titan who led the Lions against him in 2017, was forced out of rugby at 29 after knee and neck operations – his immense career is all the more astonishing given the hideous gamut of injuries that have besieged him.
Wallaby Rob Horne, a year younger than Warburton, had his arm paralysed playing for Northampton Saints. In the past two months, the invasive and lingering effects of brain injury have ended the careers of Pat Lambie, Peter Grant and Ben John. Last week, former Australia centre Anthony Fainga'a gave a disturbing account of his post-concussion symptoms after announcing that he, too, was giving up the game.
"I'm probably only one more head knock away from being a vegetable or not being able to play with my kids," Fainga'a said.
This is harrowing stuff, but it gets worse.
In less than a year, we have seen seven young men die in France, Canada, South Africa and Samoa – each of them gone after injuries sustained while playing rugby.
These inconvenient facts might be conveniently forgotten while we feast on the Six Nations frenzy. But we cannot revel in the savagery of the elite game while mourning the careers of those who succumb to the maelstrom.
"I'd never say you're 100% fresh [going into a match]," Dan Cole, the England and Lions prop, said in 2017.
"Every tackle, every carry, every breakdown is almost like a car crash," said former Scotland captain Kelly Brown earlier this month.
A study published in the BMJ Open Sport & Exercise Medicine journal in November revealed that the average weight of a player in the Five or Six Nations had increased by 25% since 1955.
The following came from Shaun Longstaff, a former Scotland wing who is now an agent to some of the world's best players, on professional clubs' thirst to create larger, stronger, more explosive young men: "It's definitely a game of how big can we get them, how quickly, and let's see if they can cope – otherwise, we'll move them on," he said.
All of this is deeply alarming to Smith, a lithe play-maker in his day who won 17 Test caps for the All Blacks between 1980 and 1985 before embarking on a magnificent coaching career. He crafted great players and breath-taking teams, but more importantly, he created good people. Smith took a struggling Crusaders team in 1997 and moulded them into Super 12 champions, a franchise with a tangible culture that would dominate New Zealand rugby. He resurrected Northampton Saints, helped Sir Graham Henry then Steve Hansen to World Cup triumphs either side of turning the beleaguered Chiefs into back-to-back champions with kindred spirit, Dave Rennie.
Smith is a free-thinker and an innovator and when "the professor" talks about the beef in the game, rugby would be wise to listen.
"A guy my size would struggle to play now – you'd have to be really, really exceptional," he says.
"It used to be a game for all sizes. That was the beauty of rugby. The way the game's gone, that's not the case anymore. I don't know what the answers are, but somewhere we've got to be brave enough to make some changes that everyone buys into.
"The game has adapted before and retained its integrity so that'll happen again. There'll be an instant uproar but we've got to do something. If you were a young mother, you'd be pretty worried about your kid going into rugby, wouldn't you?
"About a year-and-a-half ago, I was taking the World Cup around. I took it down to my old town. A kid came over from Rotorua with his dad. He was 6ft9, 180kg, and he was 13. 180kg. And he wasn't really fat. I'd never seen anything like it.
"He was actually too big for rugby – he wasn't allowed to play. I asked him what he was doing instead and he said boxing! Kids are getting bigger and bigger and I don't know how the game is going to cope with it.
"We definitely don't want to go the way of NFL with all that protection and helmets and substitutions, but that's the way it's going to go unless we make some radical changes. We've got a model there not to follow."
Smith is confident rugby can kick free of these troubling times. There are highly dedicated people within the sport driven to make it safer, but there is no quick fix. In addressing – or attempting to address – the problem, Smith points to three areas of play he feels to be the most dangerous.
"We've got a lot of double-tackles today. It would be great if we could outlaw them! But just having your own personal coaching rule about who goes low and who goes above him would save a lot of head injuries because there are a hell of a lot of clashes in two-man tackles.
"High ball, do we say that only the receiving team can go up in the air for the ball? Or does everyone have to stay on the ground? Unless everyone stays on the ground, someone's got to go above the crowd to claim the ball. Those contests are really dangerous, so perhaps the laws can be adjusted there.
"Getting over ball as a jackaler, that's really dangerous, isn't it? That's a problem for the guy clearing out as well as the guy getting smashed.
"Sam Cane misjudged it [a clear-out] slightly, his head hit a hip and he breaks his neck. There are a lot of dangerous situations there.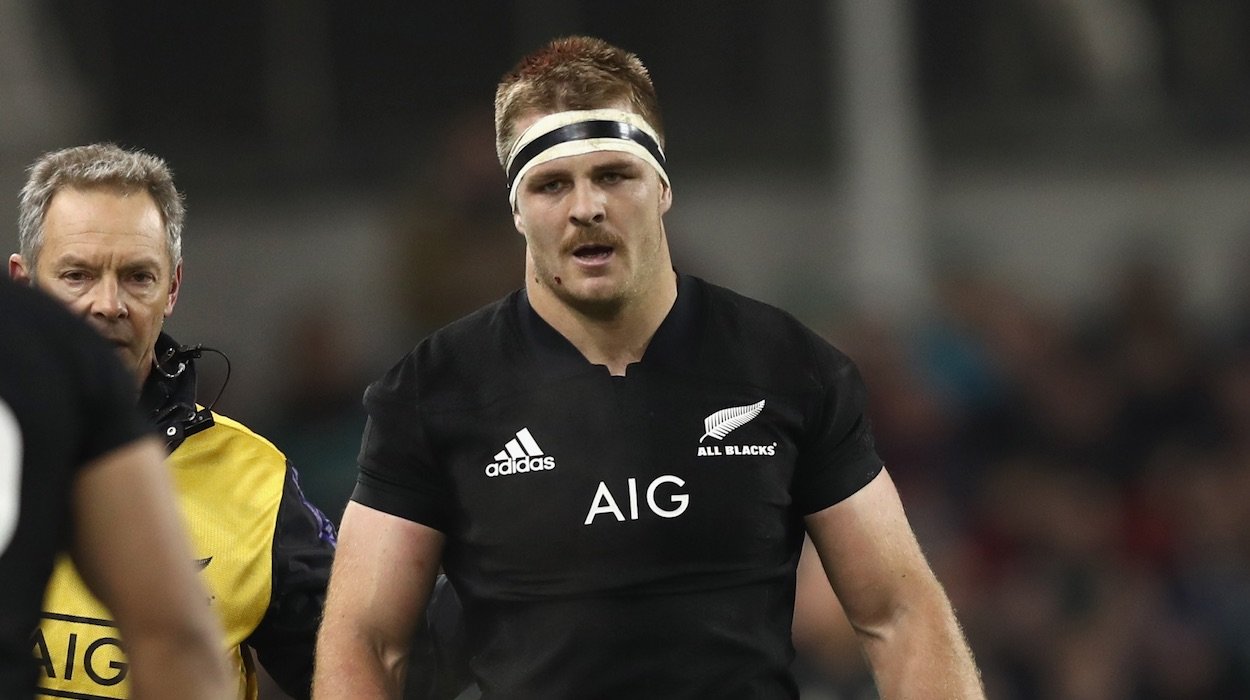 "If you enter and you've won the contest, I can't understand why they [arriving players] don't have to leave you alone. If you've been good enough to make the tackle and get up, or come in when the tackle is made and got over the top, in those situations, maybe we've got to let that player have rights to the ball.
"Any rule change has a big effect on the game but even within that, teaching players to be aware going in, making sure their eyes are open, seeing players coming in to maim them and trying to move. There are some techniques you can use to do that as well.
"The most important thing is getting coaches to understand that the safest techniques are the most effective techniques. That tends to be forgotten with the development and professionalization of the game."
Smith worries too about enjoyment being leeched from the youth game, lamenting the hoovering up of talent by the moneyed heavyweights of the New Zealand schools system.
"It's the top level that sets an example, that's your recruitment tool. Too many academies, too much training of kids from a young age, where back-yard rugby used to be the way to go in New Zealand.
"It was all about fun, the 10,000 hours you're supposed to have to become an expert was gained in the back yard or the park. A lot of the fun's been taken out of it."
Mailing List
Sign up to our mailing list for a weekly digest from the wide world of rugby.
Sign Up Now