NZ Rugby faces battle with rival codes to sign 10.19 second sprint sensation Edward Osei-Nketia
New Zealand Rugby face a battle to sign New Zealand born sprint sensation Edward Osei-Nketia.
In April the NZR confirmed their interest in schoolboy sprinting sensation Edward Osei-Nketia, however they now face fighting other codes to attract the athletic sensation.
The 17-year-old, son of Ghanian-born New Zealand 100m record-holder Gus Nketia, has dominated headlines in New Zealand media earlier this year for his exploits in track and field.
Osei-Nketia last month claimed the New Zealand 100m title at the national championships in Christchurch, and doubled up by securing the Australian title in Sydney last month.
In the semi-finals of the Australian event, he clocked a blistering personal best time of 10.19 seconds, making him New Zealand's fourth-fastest sprinter ever and just 0.08 seconds shy of his father's record.
Born in New Zealand but having lived in Australia in recent years, a battle is playing out between the two counties for Osei-Nketia to commit his services to either one of the respective nation's athletic federations.
Now reports suggest that both the NRL and AFL are eager to sign him and could offer the youngster a six figure contract, despite the fact he has never played either sport.
Continue reading below…
While Osei-Nketia has outlined his ambition to dethrone his father as the fastest man New Zealand has ever produced, he has also stated his intentions to play for the All Blacks.
Osei-Nketia played 1st XV rugby at St Edmunds College during his time in Canberra, and told Stuff in a recent interview that he averaged "three to four" tries per game.
Now living in Wellington and attending Scots College, Osei-Nketia, who is yet to be introduced to weight training, is expected to star for the school's 1st XV in the Wellington schools competition in the coming months, and has already garnered interest from the Hurricanes and the All Blacks Sevens.
Speaking to Stuff, New Zealand Rugby player development manager Matt Sexton confirmed that the national union were looking into the prospect of securing Osei-Nketia's future.
"Like everyone else, we're delighted for Edward and his recent success on the track," he said. "We're always interested in talented athletes who have aspirations in our game. We look forward to watching him play rugby for Scots College this year."
With dimensions of 1.90m and 95kg, Osei-Nketia – who said his rugby idols are the Savea brothers, and told The Project on Monday that he wants to leave a Jonah Lomu-like legacy on the All Blacks – has the physical attributes to be a lethal winger in rugby union, and former Olympic sprinter Chris Donaldson believes he has the potential to make the cross-code switch.
"Even by the token of his physical attributes, he's big and strong and he's obviously only going to get stronger so he could be an outstanding rugby player," Donaldson told Stuff.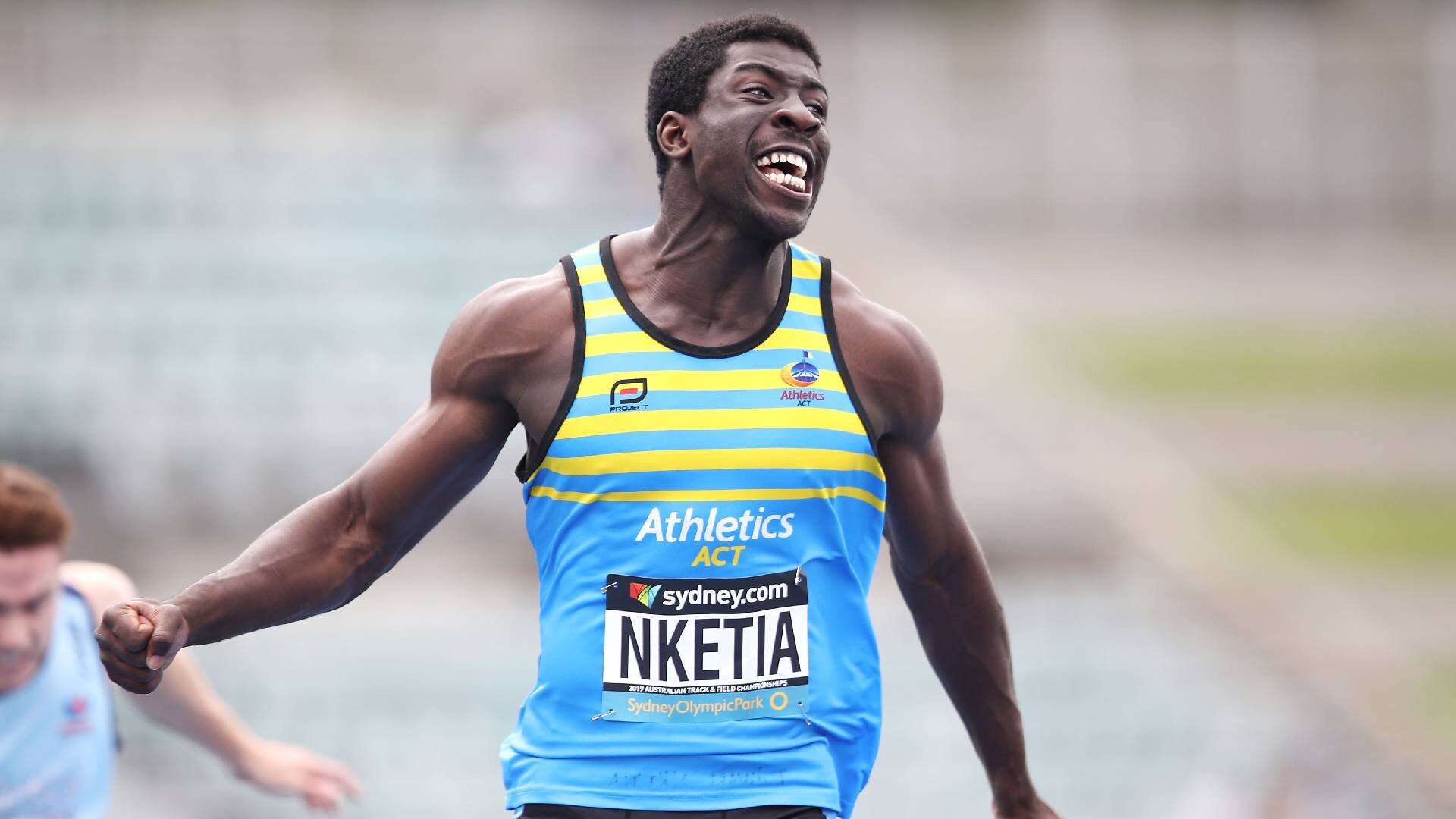 "I'm not sure of the skills he has and that sort of stuff but in regards to his physical attributes he's got all those gifts that most people don't have to start with so it will be interesting to see what rugby want to do and the opportunities there.
"He's faster than anyone in world rugby at moment so I really want to see him play and see what he's like."
Osei-Nketia wouldn't be the first sprinter to make an impact in rugby, with former USA Olympic track and field hopeful Carlin Isles making the switch to sevens in 2012.
Making his World Series debut on the Gold Coast in October that year, Isles, whose personal best in 100m is 10.24 seconds, has gone on to make over 200 appearances for the national side in a seven-year career which has seen him attend the 2016 Rio Olympics and place as the ninth-highest try scorer in World Series history with 174 tries.

Comments
Join RugbyPass+ now and be apart of the conversation with all-new commenting!
Join Now