'It was a light bulb moment' - Will Skelton reveals exactly how he went from 148kg to 135kg
A slimmed down Will Skelton could be heading back to Australia to bid for a World Cup squad place after using a weight loss App to transform himself with Premiership champions Saracens.
Skelton has dropped from 148kgs(23.3st) to 135kgs(21.2st) and admits he could end up even lighter thanks to the programme he is following which has been devised by a nutritionist and utilizes the MyFitnessPal App.
Skelton, who won the last of his 18 caps nearly two years ago, knew he was heading into test exile by signing a two year deal with Saracens and that ends in May, opening the way for his return to Australia in time for the 2019 World Cup campaign in Japan.
The giant lock weighs everything he eats and believes his performances this season are the direct result of his new diet and change of lifestyle. Skelton has been an inconsistent performer for the Wallabies and in Super Rugby but former World Cup winning coach Bob Dwyer has been delighted to see the positive effects of English rugby on Australia's powerhouse lock and is calling for his country's top players to improve their fitness levels.
For Skelton, a Wallaby recall is something he cannot control and he said: "You always feel the urge to play at the highest level and it hurt when I watched my boys lose against New Zealand, Argentina and South Africa and that was the sacrifice we made coming here because I wouldn't be eligible. I haven't had any conversations with Michael Cheika and there a lot of good players there at the moment. This is my final year of my current contract at Saracens and at this point there may be a few options to go back home, but I have left that to my agent.
"Last year I had a poor season by my standards even though I won the Premiership I felt a bit empty. I am just making the most of my opportunities and I am fully committed to Sarries. I had my first pre-season without being injured and I just trained hard. I am eating the same food just tracking what I am consuming and having a better outlook. I was 148kgs and now 135kg at the moment and I have more bounce on the field and feel I can do more on the pitch. This is the best shape and best I have ever felt.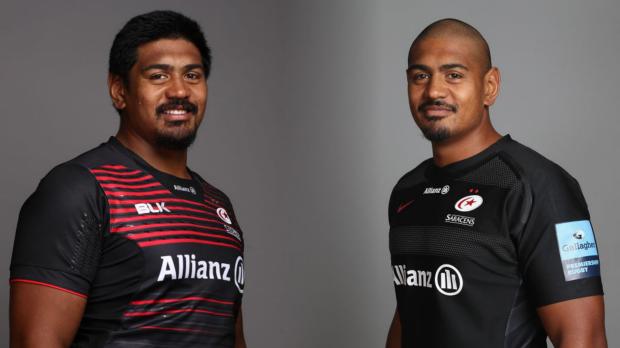 "I have a lot more energy and can keep up with the boys and your standards go up. I spoke to the staff about my weight after the summer and it was a light bulb moment. Then I had a chat with my wife and set some goals. I didn't have a good season last season and wanted to knuckle down and have a good start to this season."
Thanks to specialist advice from his nutritionist supported by Saracens strength and conditioning team, the slimmer Skelton as not only lost weight, he has changed his whole attitude to food.
The 6ft 8ins former Waratahs lock explained: "I am using an App – MyFitnessPal – and not feeling hungry because I can have a donut or some chocolate as I have tracked my food intake.
"We get breakfast and lunch here at the club and we get plain options and I weigh my carbs, protein and it gets pretty easy because the trainers are supporting me although the boys so give me a bit of stick, which is normal. For lunch I will have chicken breast weighed and then weigh sweet potato plus veggies and that is my lunch which is put into my App.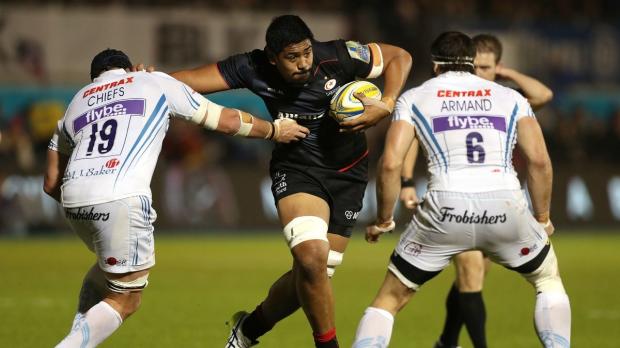 "I am eating 2,500 calories a day and on game day its 3,200. I load up in the back end of the week for games. Because I have had a big weight shift everyone is pointing the finger at me and there are bigger things in the world than how much weight I have lost!
"I am not too worried about my weight and it's now about performance and it will be a case of how far we can take it without it being too drastic. I have a nutritionist outside the club and my wife found her and it was to get someone to take an objective view and it's been the backbone of how much weight I have lost. She helped me through the process and onto the App."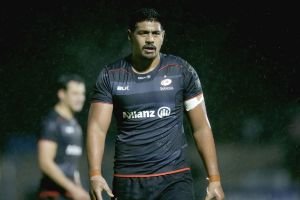 Skelton's positive attitude and improved play will be noted by the Wallabies management and he added: "When we signed here it was with the goal to learn as much as I could and get better as a player. I have learnt so much -set piece, kicking game – and I am more alert now around World class players. England have a training camp and we lose half our squad! It shows the calibre of player we have here.
"I like the short sharp intense training and found the other stuff – chilled and relaxed – around the squad and we were all working towards the same goal. I get serious but I am a joker around the club and I fit in here".
Comments
Join free and tell us what you really think!
Join Free