'I don't say this lightly. He is in the top five young players I've ever coached'
As he sips coffee in his penthouse flat in Treviso, savouring the shafts of winter sunlight that beam through the windows, Paul Gustard talks like a steam train.
He starts with the bargain price of Aperol Spritz in the walled city and its "savage" architecture. Then it's on to Greek mythology. Playing dress-up as a Teen Wolf. Acronyms. Storytelling. Metaphors. He rattles through the gnarled Italian pack of the noughties and waxes about how they routinely butchered opposition forwards. He name-checks all 23 of his Benetton players in the current Italy squad and gives such glowing endorsements of each one that you almost convince yourself they're going to do a number on England this Sunday.
Thirteen months after leaving Harlequins, and his first experience as director of rugby, Benetton brings a familiar remit with new challenges. Twenty-seven players departed last month on international duty and the club has to find ways of replacing them. Gustard is in charge of defence, the area he loves and through which he made his name. His crafting of the Saracens wolfpack gave rise to all sorts of merchandise, branding and even a club awards video featuring Gustard surfing on the team kit van dressed as the Michael J Fox's Teen Wolf character. His Italian is more pidgin than perfect but he needs to immerse himself in the place to show the players his authenticity.
"If you're trying to give your soul, you need them to understand. And for them to understand, you need to try and speak in their language," Gustard says. "I've often used imagery and metaphors and storytelling in rugby – all powerful tools.
"We have the lion on our crest and 'forza leoni' written everywhere. I've created an acronym based on the word lions. L for line speed. I for intent in the hit. O is on your feet. N is next job. And S is spacing. There is a checklist in players' minds – sprint off the line, hit someone as hard as I can, get up and ready to go again, and get my spacing. We don't want people to overthink defence.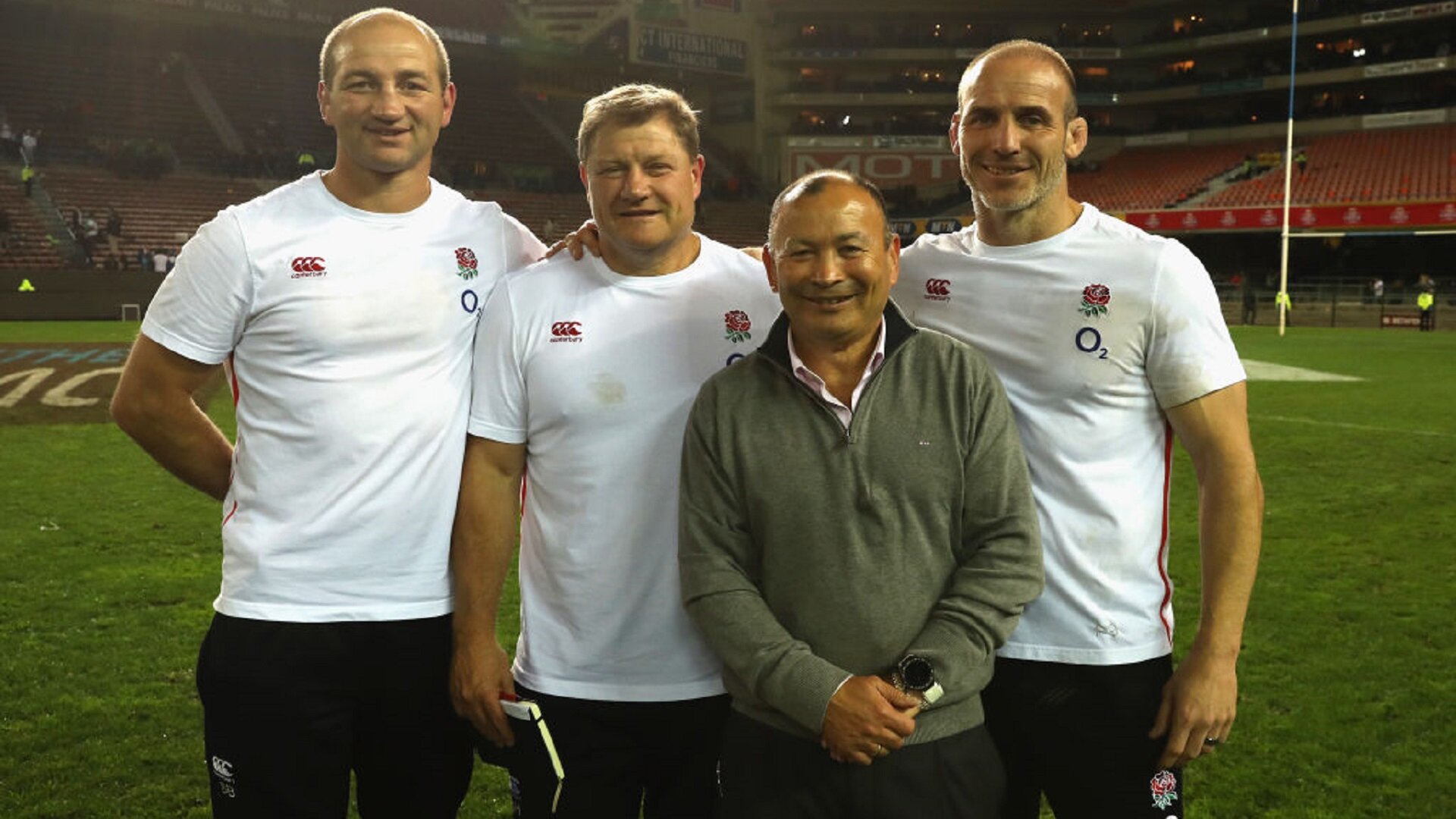 "Having 27 players away really fine-tunes your coaching, you have to think about where players are at physically, emotionally, tactically and technically, because they just haven't played as much.
"We only had 26 to choose from against Dragons [on 28th January] of which eight were front-rowers. I saw real togetherness and fight with the group to get a very creditable draw. The group are very, very willing to work. They don't complain."
These traits appeal to Gustard and he enthuses about the talent at his disposal. Benetton are led by 23-year-old Michele Lamaro, Kieran Crowley's immediate choice as Italy captain when he took over as head coach, and a man who could steer the Azzurri for a decade yet.
"He reminds me of Chris Robshaw," Gustard says. "I don't like using other players' names and I certainly wouldn't drop one like Chris' unless I believed this kid was in the same ballpark. A lot of things Chris did, Michele does as well.
Michele Lamaro's first ever pre-match team talk as captain of Italy was spine-tingling.

Facing Goliath is live now on our YT channel! ???#FacingGoliath pic.twitter.com/7ImWazSoZR

— RugbyPass (@RugbyPass) February 2, 2022
"Both have a very low error rate. Both have this uncanny knack of being around the ball when things mattered. Both are able to distribute in attack at the right time. Both are very strong over ball. Both have huge, huge work rates. By 20 minutes against France, Michele had made nine tackles. By 60, he'd made over 20. He has real stopping power for a 107-108KG guy and an insatiable appetite to work."
Gianmarco Luccheshi, the young hooker, gets talked up for his breakdown potency and the tattoo on his arm declaring 'if you want peace, you must be ready to fight'. Federico Ruzza, whose carry set up Italy's try in Paris, is likened to Tom Croft. Back-up fly-half Leonardo Marin "kicks like a mule". Monty Ioane is "a star player who can beat three or four people in a phonebox".
There's an extra dollop of praise for Tommaso Menoncello, the centre/wing who at 19, became the youngest try-scorer of the Six Nations era with a majestic finish against the French.
"This kid is a bit of a freak. He's big, very, very fast and has a massive engine. The numbers he crunches in training are phenomenal.
"I don't say this too lightly, but he is in the top five young players I've ever coached. So freakish, it's hard to describe. His softer skills and passing game will come but he runs hard and straight and defends really well. He is a top-class 13 playing out of position."
So how can Italy, and the players under his tutelage, manipulate the defence Gustard used to run? The heinousness of their championship record is well-documented – winless since 2015; an eye-watering 239 points shipped last season and only six tries scored. Gustard is fond of recounting the tale of King Sisyphus, condemned to roll a boulder up a hill every day for eternity, and to borrow from the myth, Italy are trying to shunt the thing up Mount Everest.
"To get some reward, their back-field decision-making has to be better than it was against France," Gustard says. "We know England will kick. Italy put themselves under too much pressure, they exposed themselves and gave space to France. Marcus Smith, Henry Slade and Elliot Daly are all good enough to find grass and have a better kick-chase than France.
"To break England down, they need to keep possession when they decide to play in that middle third. When it gets unstructured, there will be opportunities to find a little space between a group which is still finding organisation.
"And they have to be more effective when they get in the 22. They have to come away with more points. That's been a real downfall in the past four games.
"If you come away with points from every other visit to the 22, that's an unbelievably high return. They need to get something like 4/10, that kind of ratio. They need to be at the very top end of that because they know they're going to concede points.
"Their super-strength is around the breakdown. Their skill is innate, and being a slightly different size to some back-rowers around, they are exceptional over the ball. That's how they can get into the game. If they can frustrate England, and England make mistakes as France did, and if it's a three-, five-, nine-point game at 60 minutes, that is progress for Italy. I don't think they will win, and as an Englishman I don't want them to win, but I'd be delighted for the players who are involved."
Comments
Join free and tell us what you really think!
Join Free