Ahead on the scoreboard 10-3 in Cardiff, England looked in a comfortable position at half time against Wales in last year's Six Nations.
What would transgress in the second half was a huge momentum swing in Wales favour off the back of a targeted period of off-the-ball incidents against England prop Kyle Sinckler, which led to multiple penalties and piggybacks for the home side.
Under the microscope, the 'game-within-the-game' between Welsh captain Alun Wyn Jones and Sinckler was very much an influential part of this result.
From the second-half kickoff, Alun Wyn Jones' pestering of Sinckler began immediately.
As Ben Youngs steadied to launch a box kick, Jones charges into Sinckler in a faux attempt to counter ruck, sending a high knee towards the prop.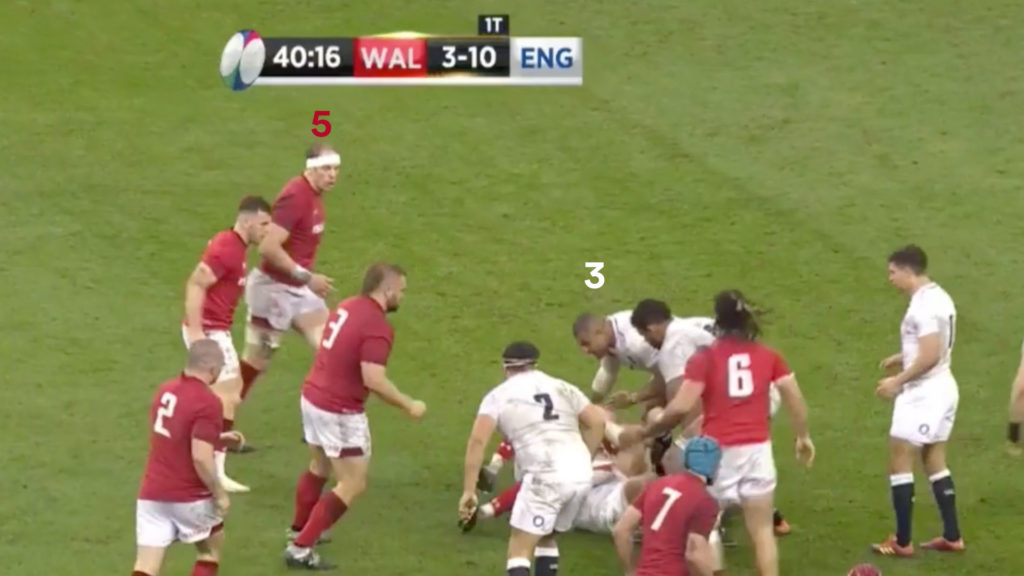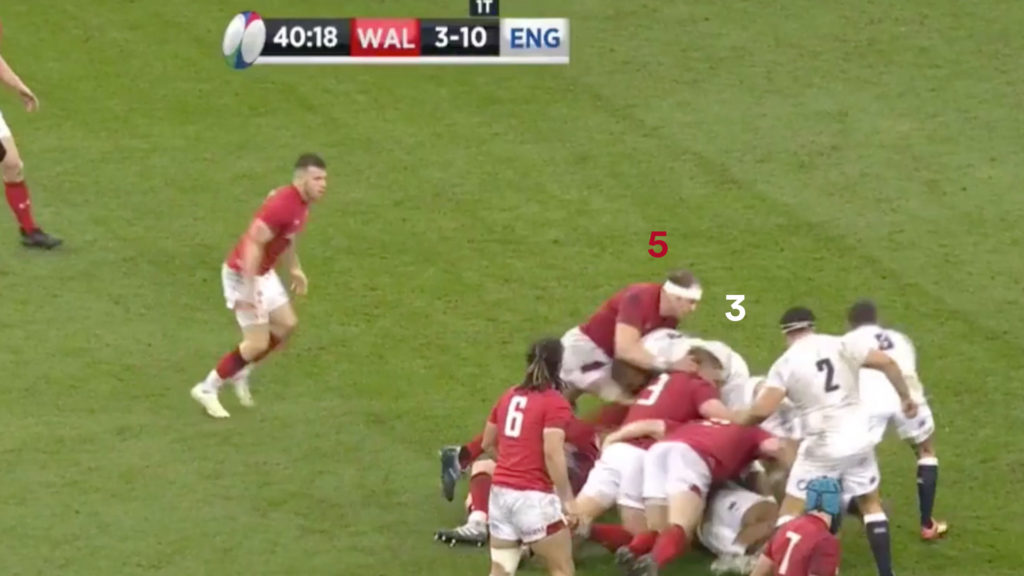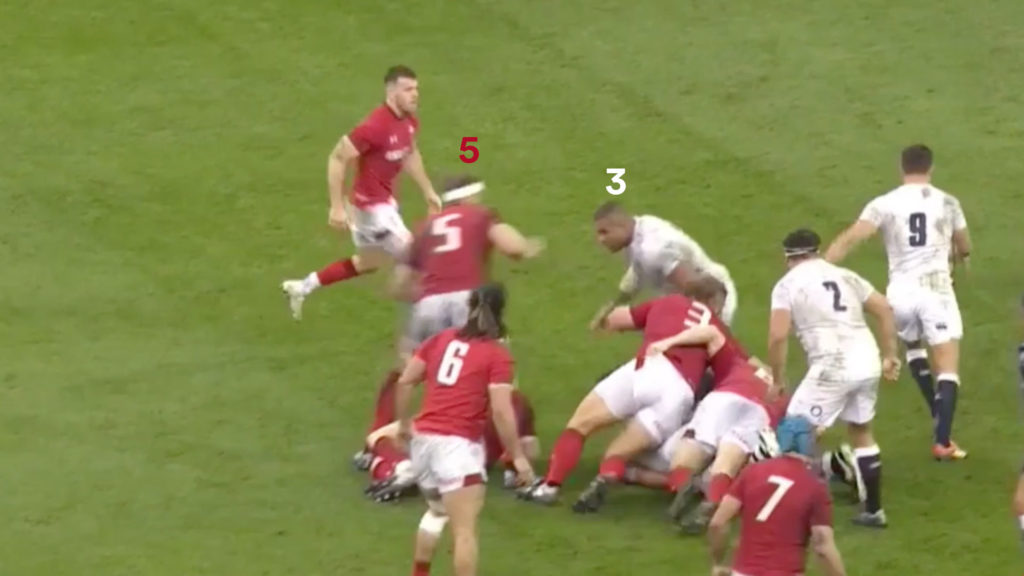 Jones (5) is able to bail on the ruck just as quickly, retreating as part of Wales' transition into attack, having successfully 'poked' England's prop quickly and moved on.
Whilst retreating, Jones then makes sure to locate Sinckler, stopping in his path to block the prop before Sinckler, with a rush of blood, floors him with a shove in the back.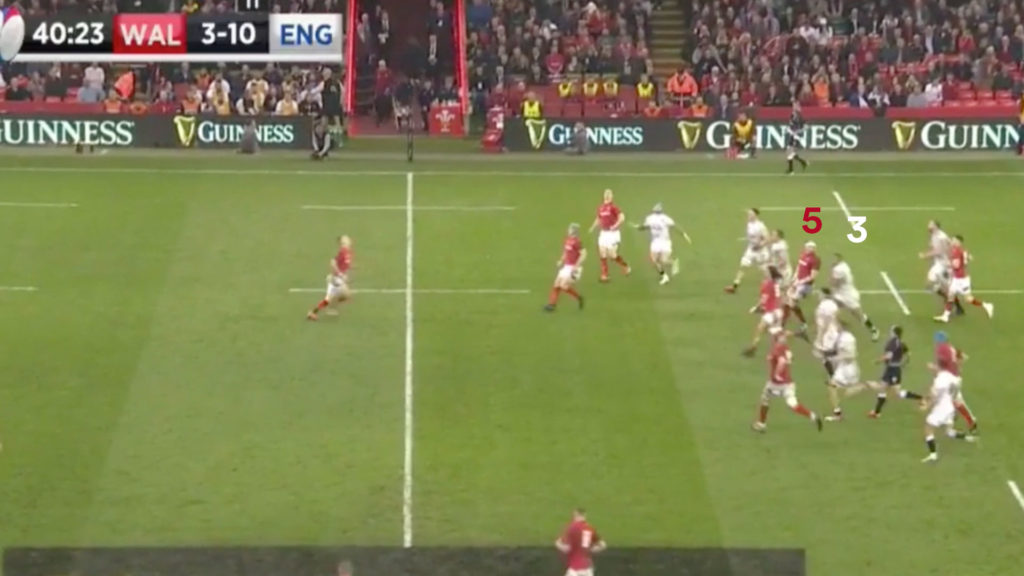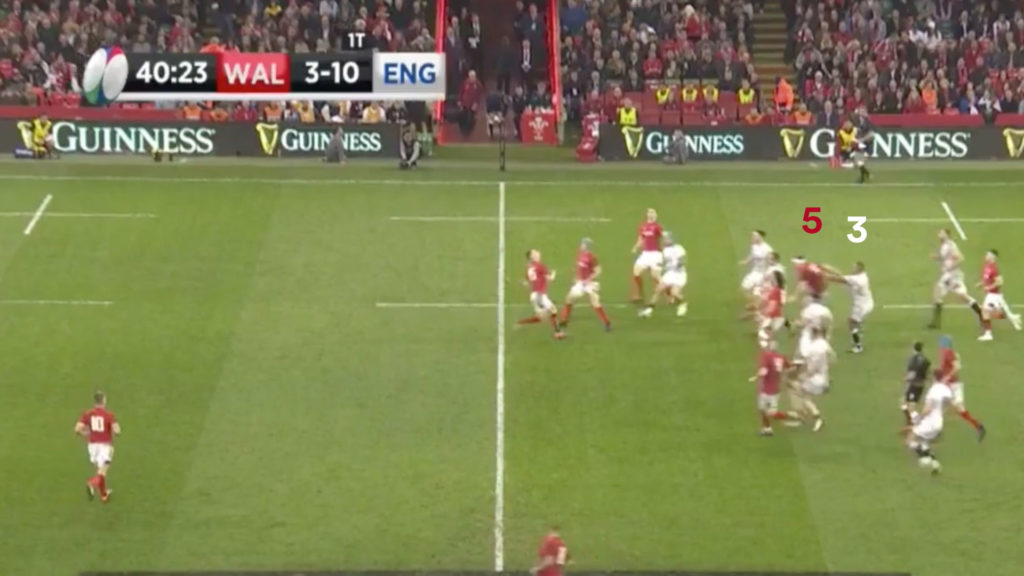 Sinckler's reaction to Jones' niggle was confirmation that the tactic could potentially work in Wales' favour if persisted with.
Ahead of the match, Wales coach Warren Gatland called Sinckler an 'emotional time bomb', a sign that this was perhaps part of the game plan to get under his skin.
Jones' reaction to the shove in the back certainly suggests so, as he immediately looks to Jaco Peyper and the touch judge to appeal instead of getting up and playing on.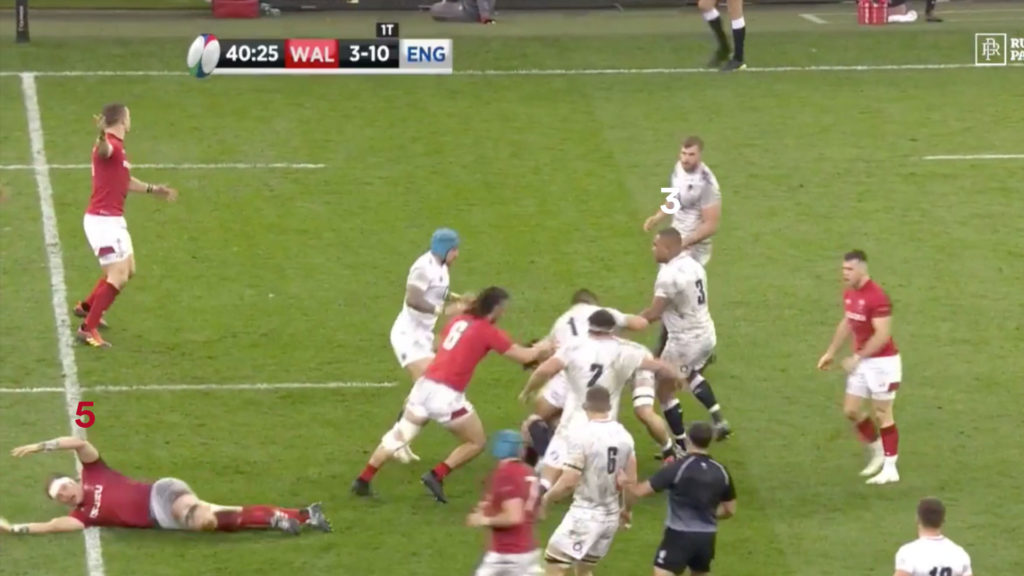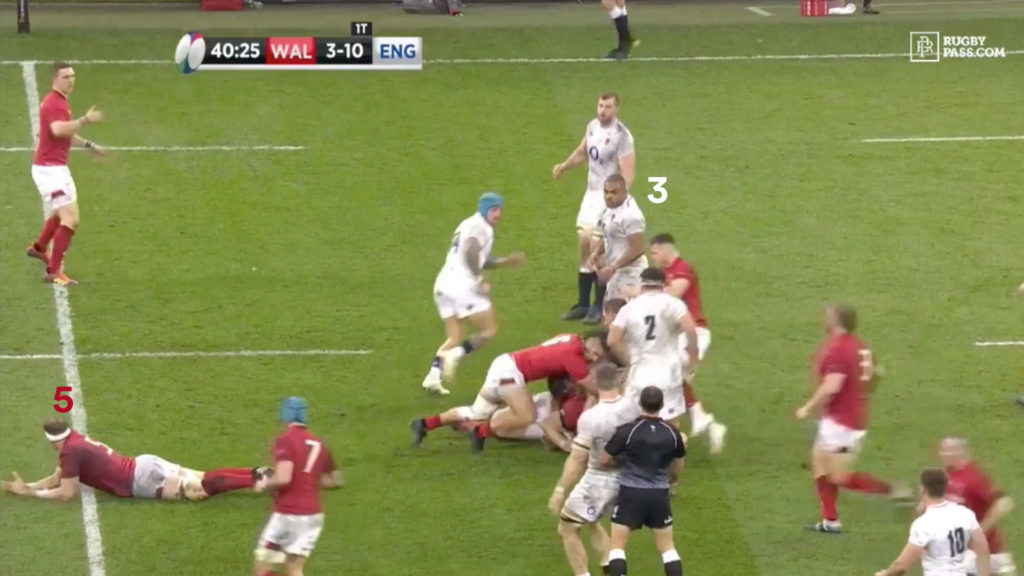 Like a schoolyard pest, Jones continues the cycle of baiting Sinckler and politicking the teacher to deliver some sort of punishment.
Less than four minutes later, with Wales mauling inside their own 22, Jones swims around the outside to take out Sinckler.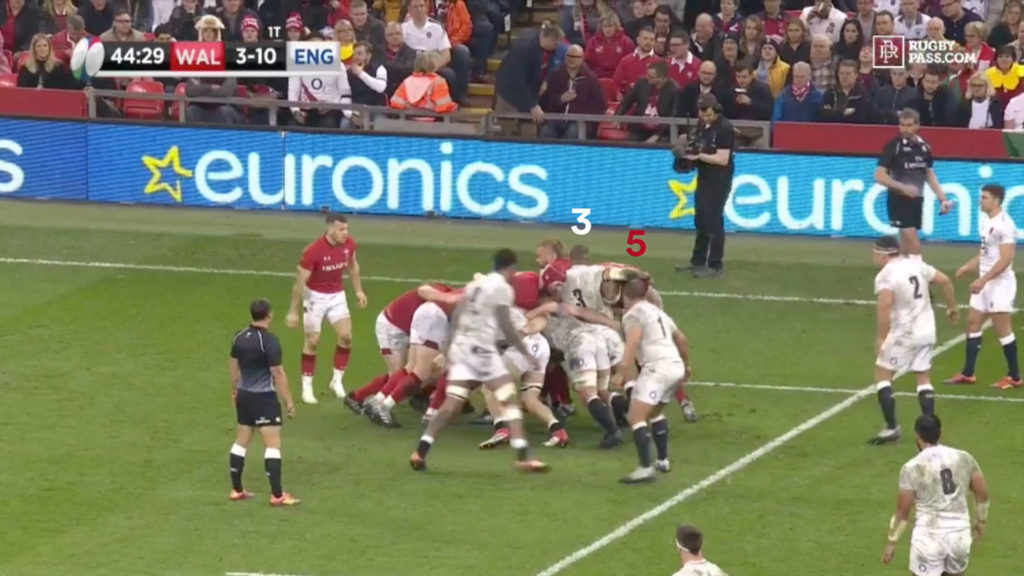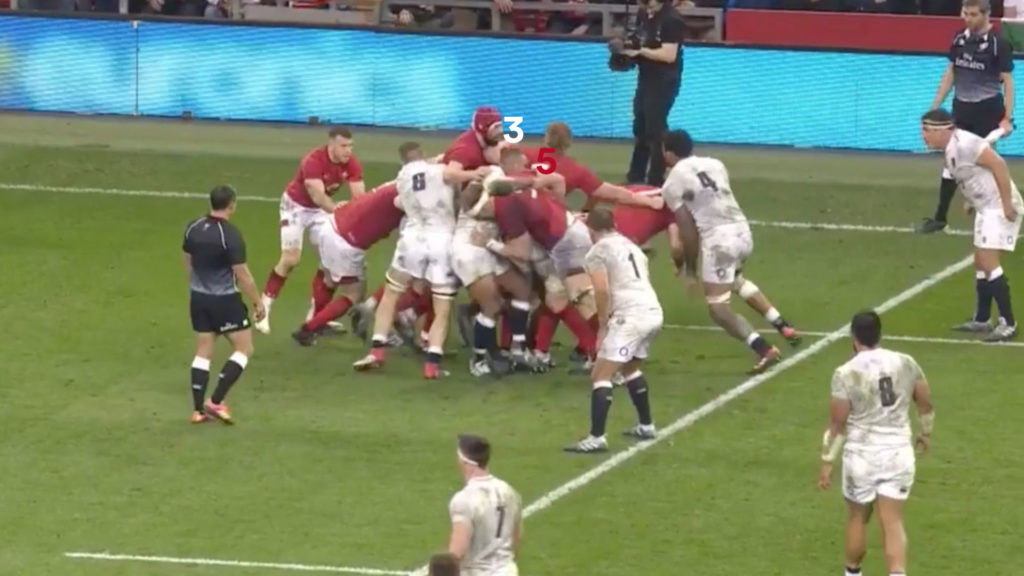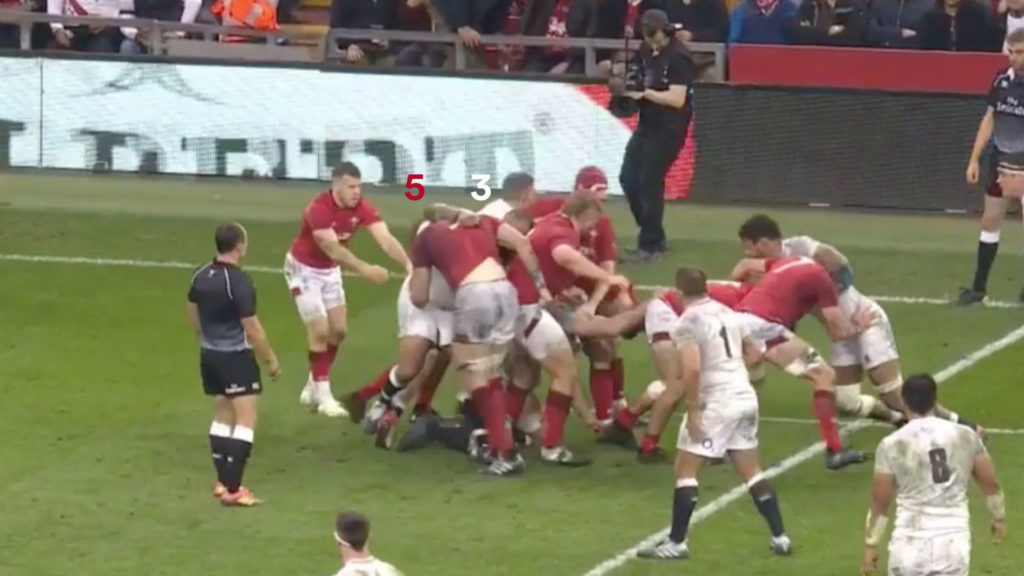 Jones pushes the envelope, persisting until Sinckler trips backwards over a fallen teammate.
Jones gets his second reaction when the prop tries to bring the lock down with him.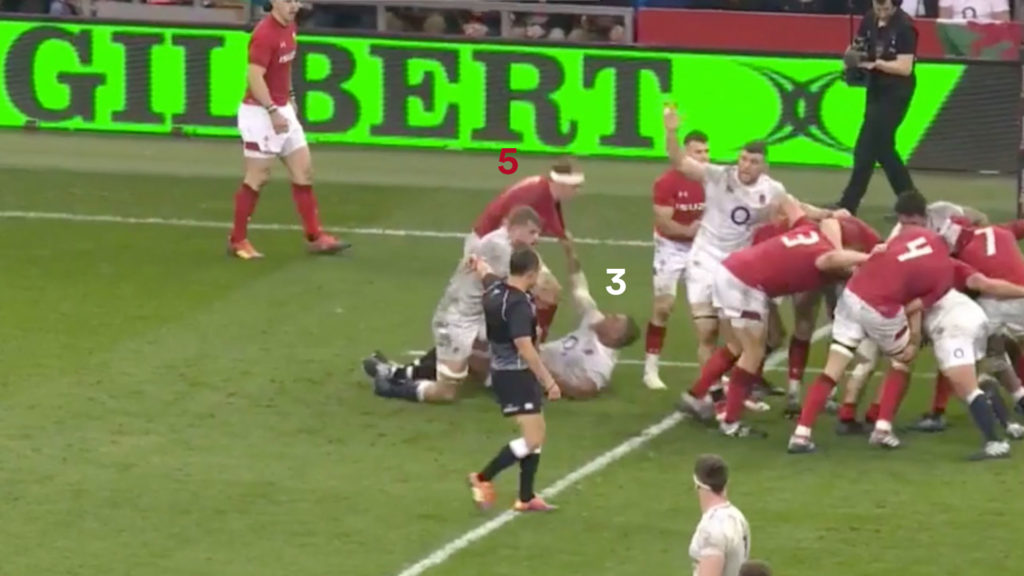 The 'niggle' is beginning to agitate England's prop.
Wales win a couple of penalties and begin to get some momentum in the match, exiting out of this zone before sending up a midfield bomb that spills into touch.
A fight for the ball over the sideline between Liam Williams and Manu Tuilagi sparks a push and shove between the two sides.
Guess who makes a beeline for Kyle Sinckler? Alun Wyn Jones.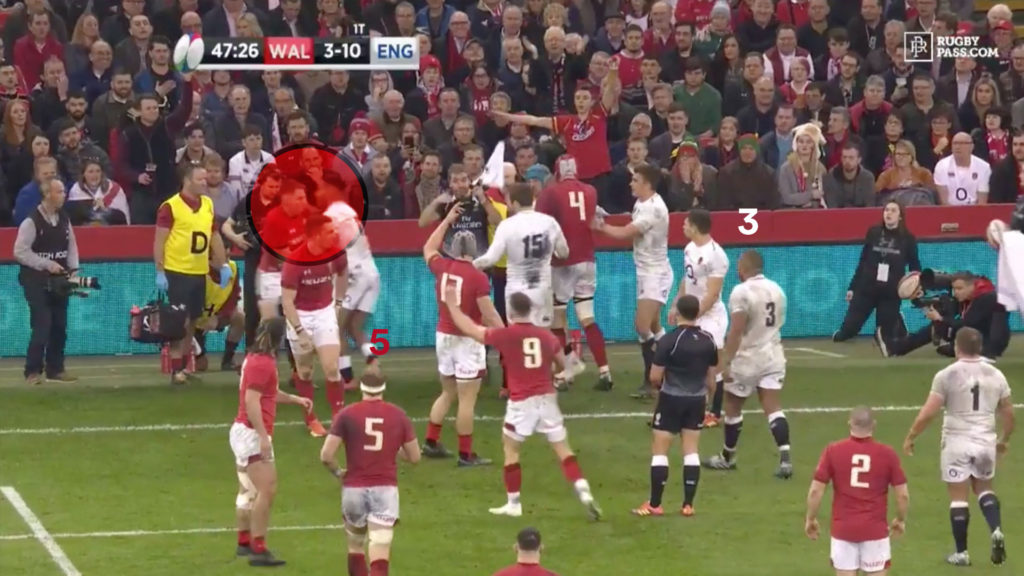 Neither player is particularly close to the scuffle, but Sinckler (3) goes in to pull Liam Williams off his teammate, while Jones just goes straight for Sinckler to antagonize him.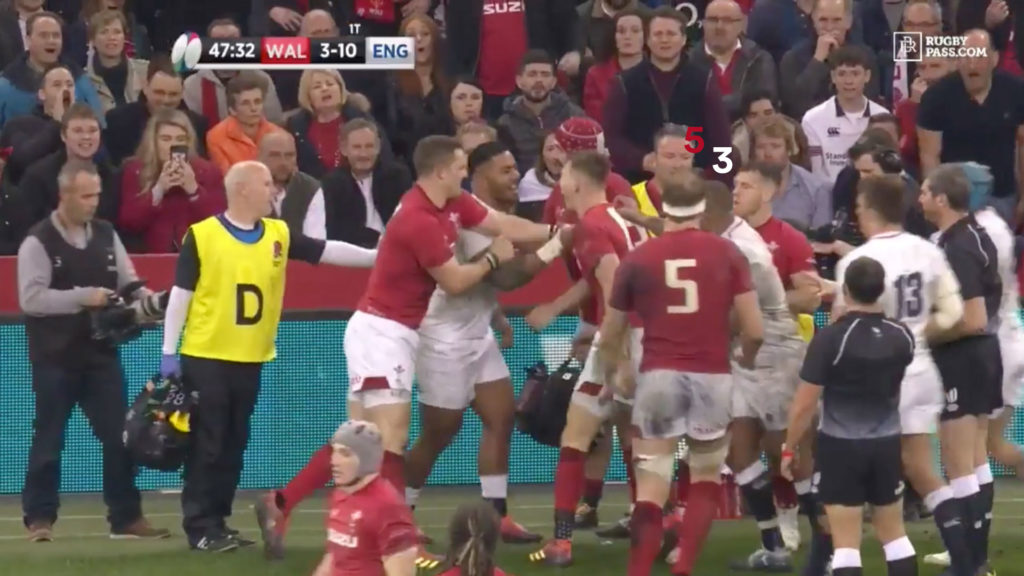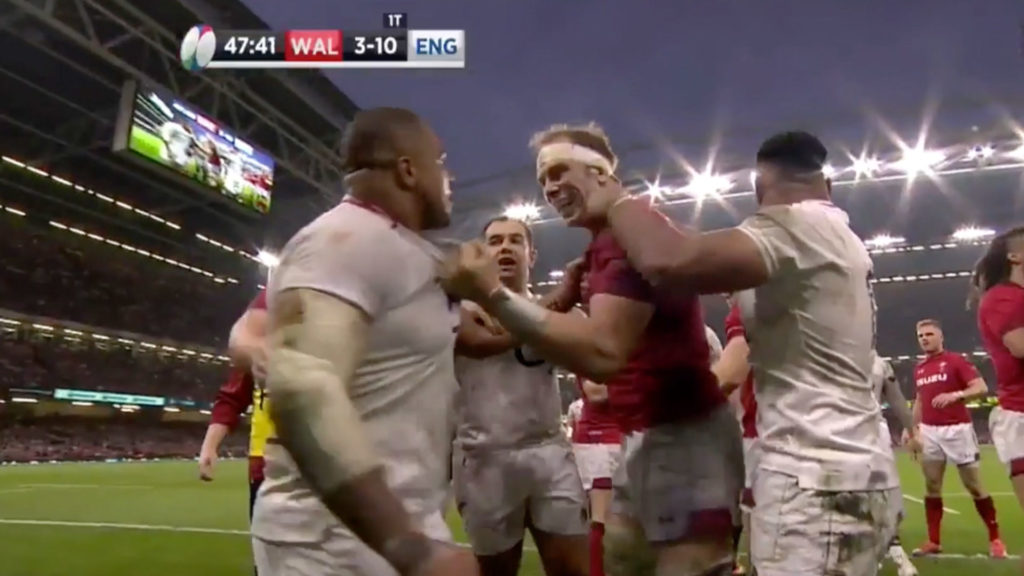 Jones pushes Sinckler backwards while getting in his face, trying to incite some offence that would see England get punished.
He is not in any way interested in breaking up the Williams-Tuilagi scuffle, only focused on inciting something new with Sinckler and building up a perception that the Englishmen is a hothead.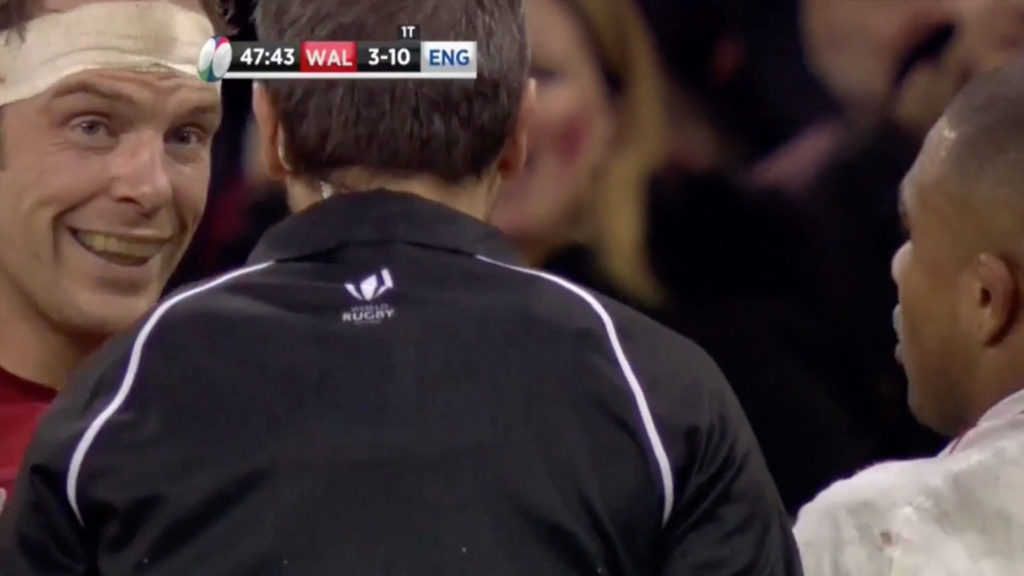 This is hardly the actions of a role model captain but, rest assured, once the ref drags him for a chat the hands go behind the back, the head is bowed subserviently, the apologetic 'sorry sir' get issued and Jones is back to being a saint all again.
Jones is trying to paint the picture to the ref that he is the victim of Sinckler's indiscretions when really it is just Sinckler's retaliation to Jones' incessant baiting.
The way Jones is able to carry on with the ref blind to the act is impressive but altogether petty nonsense.
In this day and age, the heckler has become the enforcer of the older era. Protected by the laws of the game, hecklers are rarely dished out any punishment without the opposition paying for it.
Off the last possession, Wales ended up with three points from the territory and edged closer, 10-6.
From England's subsequent kick-off, Wales prepare to exit with a box kick. Jones is protecting the ruck and he is seen watching Sinckler like a hawk.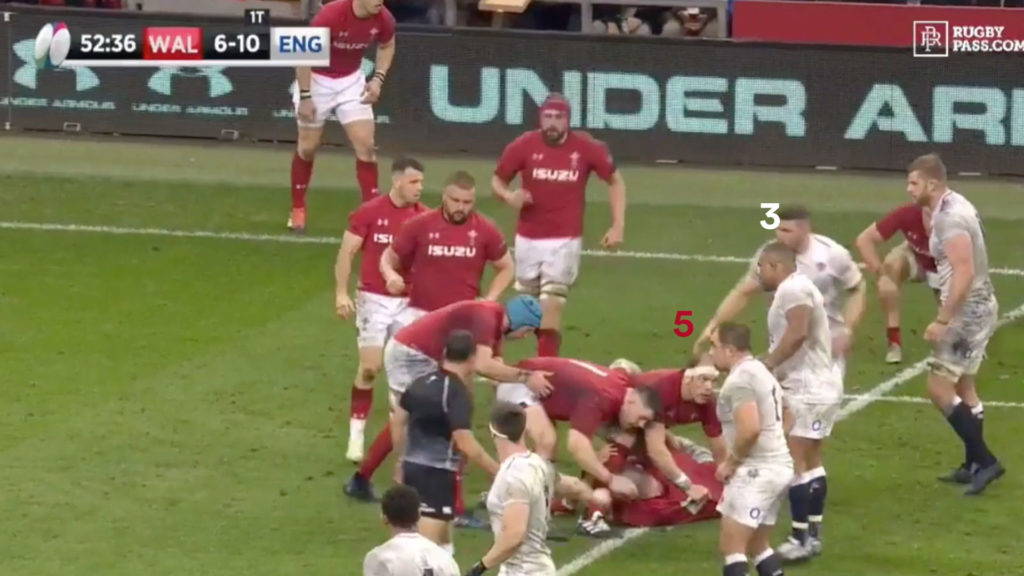 His head follows Sinckler across the ruck and the lock gets a third reaction out of him, Sinckler drives the shoulder into Jones after some verbal exchange.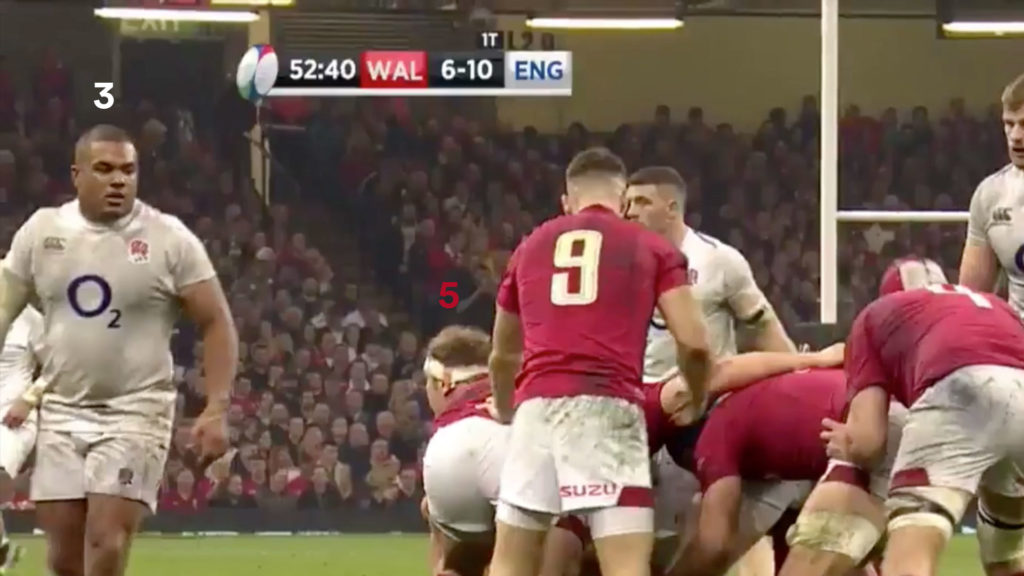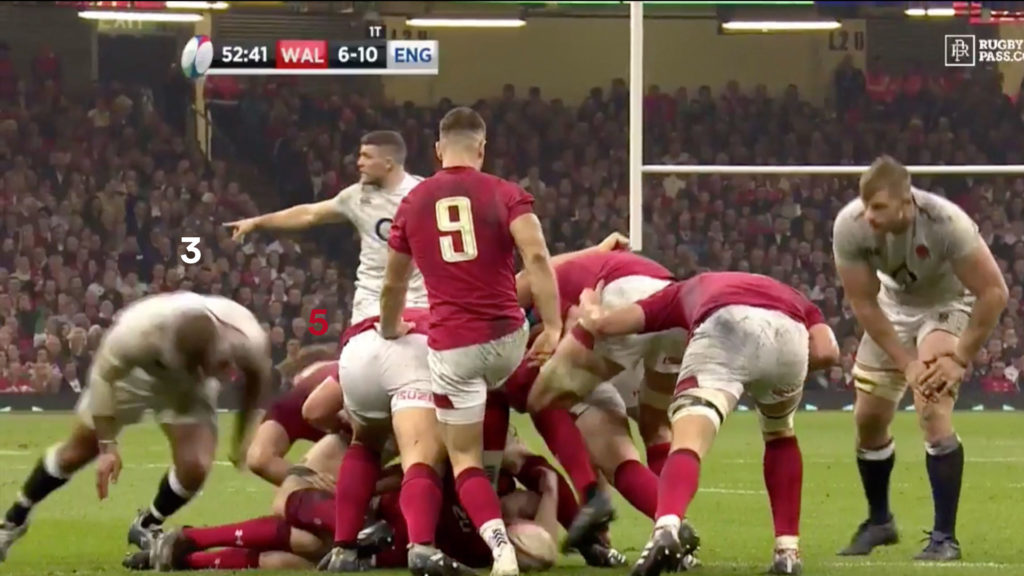 The sideline official may have cautioned Sinckler as he is seen retreating with his hands in the air and with a wry smile.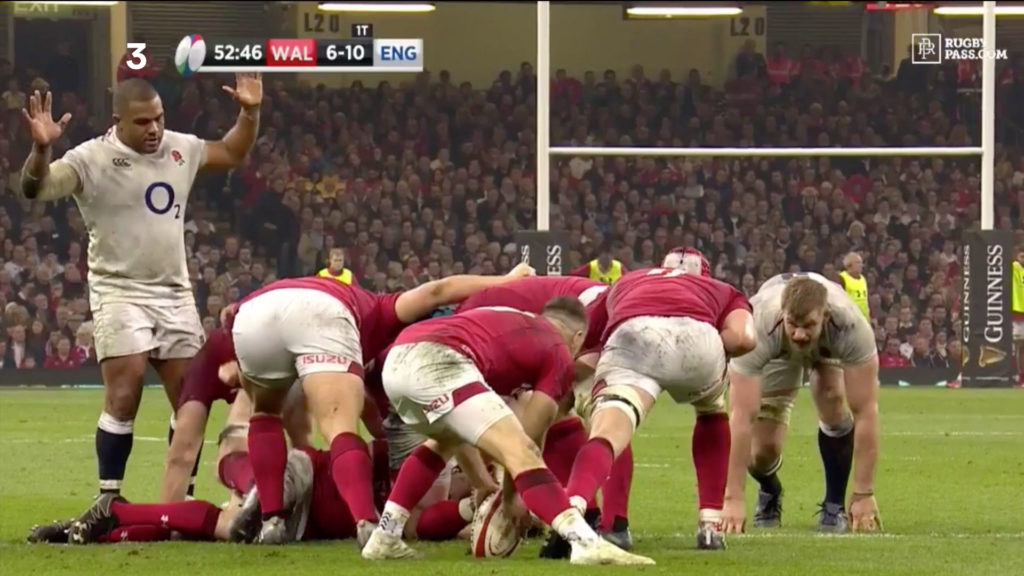 Jones must know the fuse is lit and time is ticking until there will be some action that can be milked into a penalty and possible card.
A minute later, Jones protests to Peyper about something innocuous at the ruck before doing the exact same thing, driving into Sinckler from the side.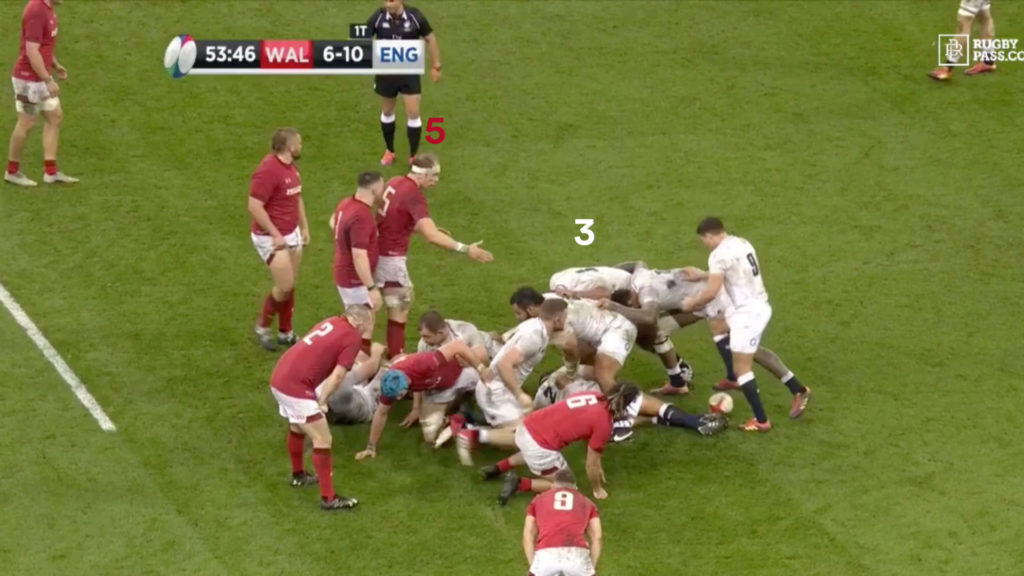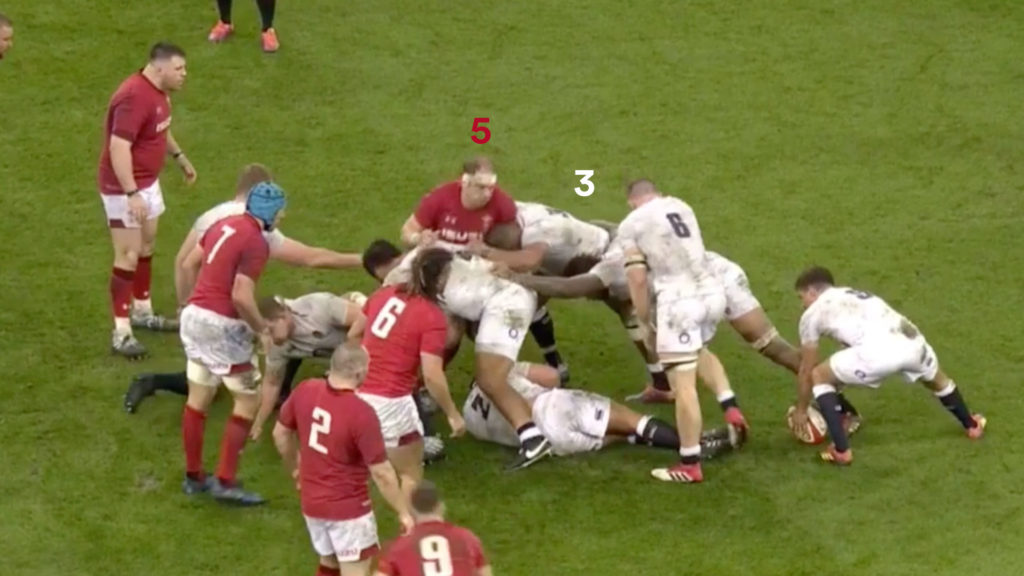 This seems to be a final straw that begins to unwind Sinckler.
20 seconds later, the England prop is penalised for a 'late' shot on Gareth Anscombe after a chip kick, which amounted to not much but was milked for all it was worth.
After the incident, the first man in Sinckler's ear is none other than Alun Wyn Jones.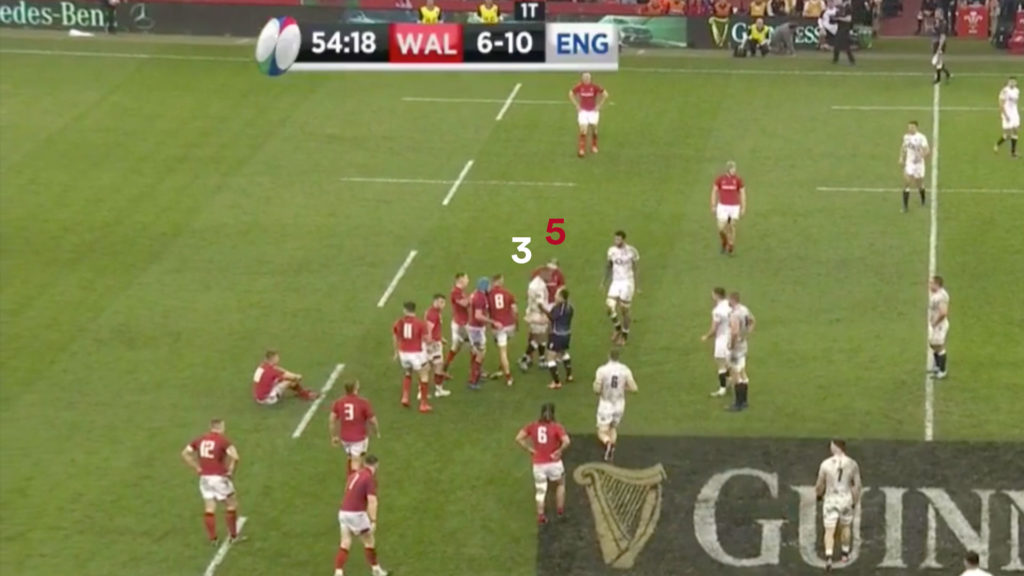 Wales kick for territory following the penalty and begin attacking in prime field position.
Alun Wyn Jones takes a carry into a two-man tackle involving Sinckler, where the tackle slips up after contact and catches him around the neck.
The ever-aware Jones is sure to make sure Peyper knows what's going on, taking the time to physically point this out to the referee.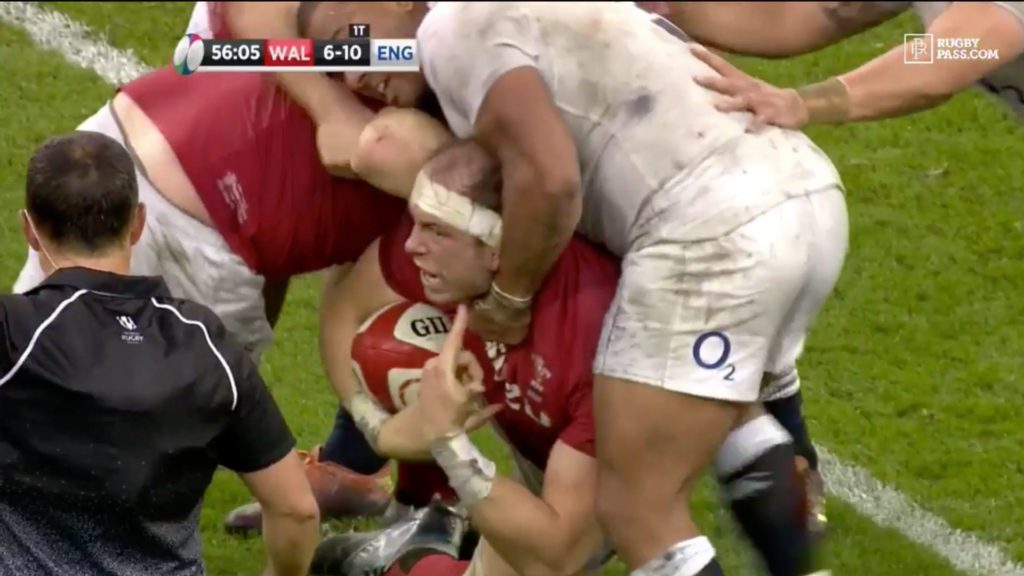 Wales received a penalty for the tackle, which was slotted to reduce England's lead to 10-9. Sinckler was promptly substituted.
The narrative was spun that Sinckler lost control when the reality is the ref's perception of Sinckler had became detached due to Jones' artistry, painting a picture and then singing poetry in the ref's ear whenever he could.
It wasn't worth the risk to England leaving him out there to play the fool in Alun Wyn's story any longer.
But in that twenty-minute period, Wales took control of the game and all but erased the first half lead England built.
"If I'm being honest, the Wales game taught me a lot," Sinckler said six months later during the Rugby World Cup.
"I let the team down, I let my country down. If we had won that game we would have been Grand Slam champions. I had to look within and just work on that side of my game. Rugby is my canvas. I've always expressed myself through it, like my outlet."
If Sinckler really expressed himself that day he would have clocked Jones in the jaw, but he didn't – so kudos to Sinckler for maintaining control. He did fail to arrest the narrative and control the perception, which led to Wales gaining the upper hand but he didn't do anything wrong.
This time around, England will have their Alun Wyn Jones-tonic, Maro Itoje, who wasn't on the pitch last time. Itoje, an equally gifted agitator, will no doubt keep Jones' hands full and keep Sinckler out of the way – for England's sake.
Could this 19-year-old play for Wales this weekend against England:

Mailing List
Sign up to our mailing list for a weekly digest from the wide world of rugby.
Sign Up Now